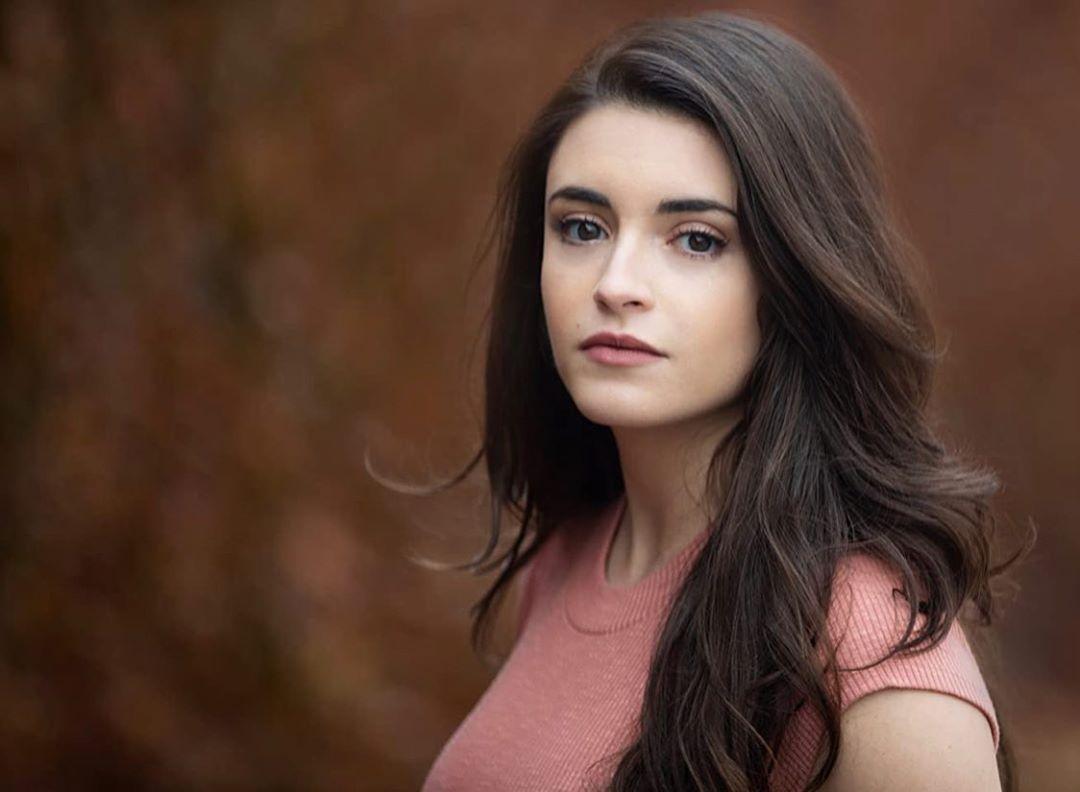 Daniela Bobadilla is a 27-year-old Canadian actress of rampant professional growth, best known for appearing in the FX series Anger Management together with Charlie Sheen. Daniela boasts dozens of successfully played roles in several TV and movie projects, all of which make her an extraordinary figure in cinematography and an object of admiration for thousands of fans worldwide.
Bobadilla's Childhood and Teenage Years
Daniela Bobadilla was born on April 4, 1993, in Mexico City in a family of Carlos and Haydee Bobadilla. We know little about her parents. Daniela herself is of Mexican and Spanish origin, she was the only child and surely a very much loved one. At an early age, the girl had to move places quite frequently. She and her parents lived in North Vancouver, British Columbia, and then Coquitlam.
Despite the stress of having to switch places of residence in her early years, as well as the tendency for Mexican migrants to face trouble settling down after migration, little Daniela was thriving and showed first signs of having a talent for acting, as well as being rather enthusiastic at figure skating. She knew she was eligible for something more artistic than just studying at school and getting an average job.
The strong sides of Daniela's creative personality were channeled into action when she started attending Summit Middle School in Coquitlam, where Bobadilla attended lessons within the school's theatre department. Daniela got her high school diploma when she was 16, which enabled her to concentrate on auditions and acting career. Bobadilla's impressive achievements as a teenager later led to Daniela's practicing her performing skills in the Theatrix Youththeatre Society.
Daniela took part in numerous artistic projects, including High School Musical and The Wizard of Oz, before going on stage as a professional actress. When she started attending Heritage Woods Secondary School, Daniela finally embarked on auditioning for various television and film roles. And that's when the fun part began!
Playing alongside the World's Most Famous Actors is Commonplace for Daniela
At the age of 27, Bobadilla boasts an impressive list of films and TV series where she starred as a primary character or had a recurring role and performed together with other prominent figures in the world of acting.
Her first big role was that in a TV show called Smallville, an episode released in 2009, where she played a fanatic teenager. The offers followed rapidly after this appearance; the biggest shows where Daniela starred and that you must know about include Supernatural (2010), Lie To Me with Tim Roth (2010), Desperate Housewives (2012), Anger Management (2012-2014), Big Time Rush (2013), Modern Family (2019), and many other leading TV series.
Still, television shows are not Daniela's only area of expertise, although she is a top-notch actress with years of experience in this niche. If we take a look at her track records of movies, she certainly deserves the fame she has.
Bobadilla's first role in a film was that in Tomorrow Maybe in 2012. It is a short film, just like Rosita Lopez for President, released the same year, where Daniela occurred as well. Speaking of full-length films with Daniela playing a character, you will find these projects on the list: National Signing Day (2015), Texas Heart (2015), The Highway is for Gamblers (2015), Odious (2016), Face to Face (2016), Ferdinand (2017), and Justice League vs. the Fatal Five (2019). In the last two movies, Bobadilla had a voice role, and the viewers had the chance to enjoy her smooth voice tone.
As you can tell, 2015 and 2016 were the most fruitful years for Daniela's career development, and we hope to see more of those appearances in the future!
Daniela Bobadilla's Personal Life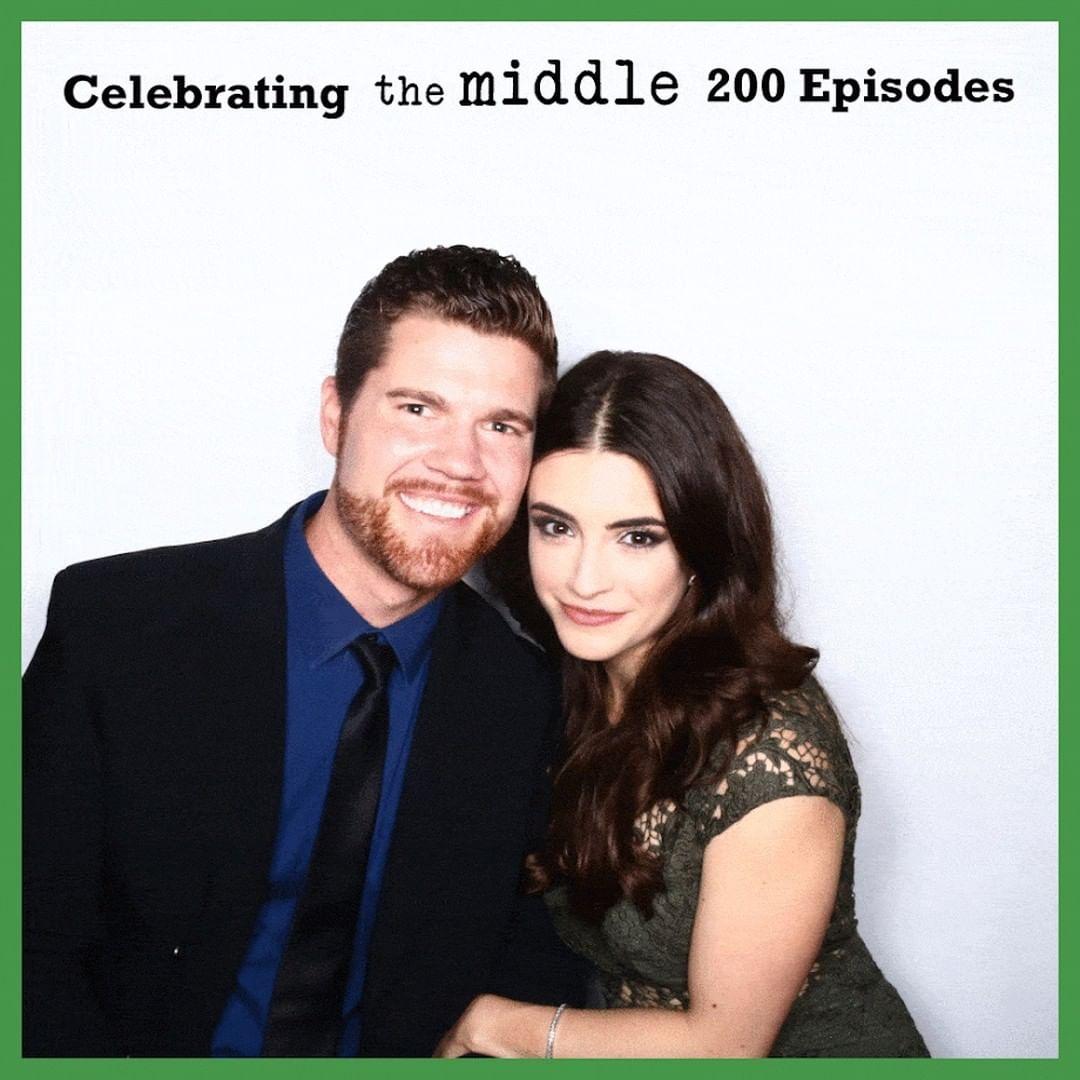 Unluckily for Daniela's secret admirers, the actress' heart is already occupied, and it seems like she is happy with her husband.
Bobadilla's spouse is her The Middle co-star Beau Wirick, a 34-year-old American actor and producer, whom she married in 2018. The age difference of seven years never came in the way of the couple's love and deep affection for each other. The spouses do not have any children, and it is a secret if they want any.
The story behind Bobadilla and Wirick's union has a lot of twists. They met on the show The Middle in 2016, although Beau was there from season one, waiting for this precious moment of finding the love of his life. Funny enough, the role Beau was playing at the time wasn't even going to be one of the main heroes in the show, so it became a huge surprise when Wirick's character stayed and turned into a reoccurring role.
Bobadilla's story is absolutely shocking. Before auditioning for the role in The Middle, she had a drastic car accident where her car "had flipped over few times on the freeway", and Daniela thought it would inhibit her acting career for a while. Nevertheless, she restored health shortly afterward and was able to audition for her role as Lexie, although coming in an arm cast and a neck brace for an interview.
Similarly to Wirick's character, one of Bobadilla was supposed to stay for a short time, like few episodes. And we all know what it grew into eventually!
Though both Daniela and her future husband were working on the show at the same time, they only met two years after Bobadilla joined the cast. The scene where their characters are being introduced to each other by Aden Sher was the first time Bobadilla and Wirick saw each other in person.
Another astonishing fact – Daniela's mother said long before the couple actually met that her daughter ought to meet that handsome young guy from The Middle, that is Beau. What a nice coincidence! She must be incredibly happy with her daughter's choice.
Daniela and Beau admit that their romantic relationship was at some point a result of influence from a third party, namely the show's star Patricia Heaton who served the couple's matchmaker. When Daniela and Beau got their scripts for the scene where they meet for the first time, Patricia came to visit both of them separately and told how cute their colleague was and that they should pay attention! The future spouses were extremely confused, but then realized it was a perfect plan to get them together.
Right now, Daniela and Beau make the most out of quarantine and share some of their routines with the public.
Does Daniela Bobadilla Have Accounts on Social Media?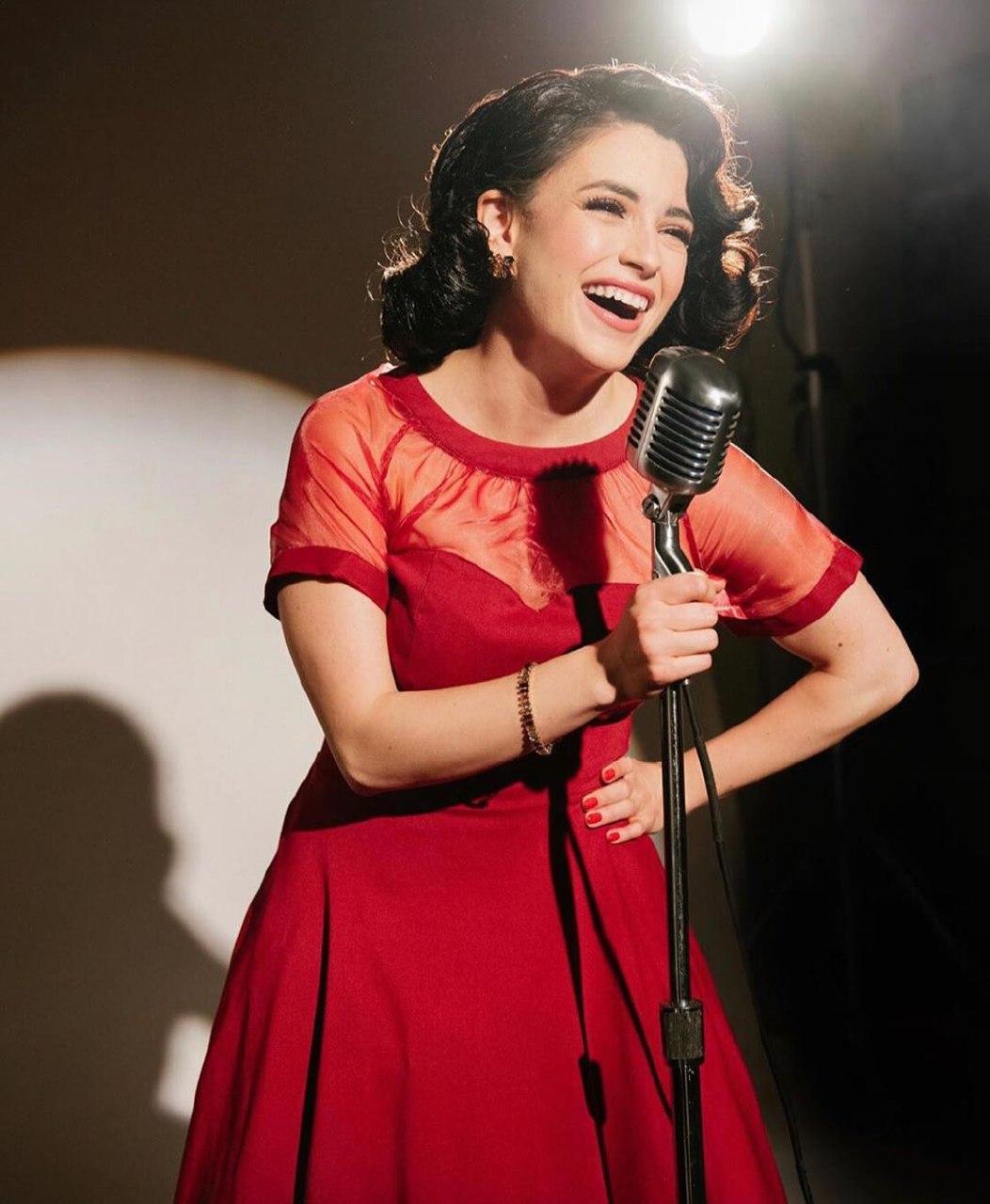 Yes, she does! You can find her on Instagram, where she has almost 50K followers and a bright feed full of selfies and professional shots. Daniela is not into showcasing all the details of her personal life publicly, so don't expect to find pictures of her and Wirick in pajamas watching movies before going to bed. What you will find, however, is a bundle of cute childhood pictures with gorgeous little Daniela and her family!
You can also subscribe to her verified Twitter account, where she tends to post movie releases and film-related news. The last post dates back to October 2019, so we can't be sure whether Bobadilla gets back to tweeting. Still, hope springs eternal!