We try to stay on top of the latest celebrity news, and celebrities that get caught smoking always make for an entertaining topic. We hereby present to you our shocking list of some very unexpected smokers. For some celebrities you'd kind of expected it a little, but for many young smoking celebrities you probably didn't have a clue. Lo and behold, this is our Top 60 of celebrities that have been caught smoking or suspiciously parading around with a cigarette in their hand. Make sure to view their profiles as well to find out even more about what is going on in their lives, and remember that we are continuously updating this list. There is always more!
60. Zayn Malik spotted smoking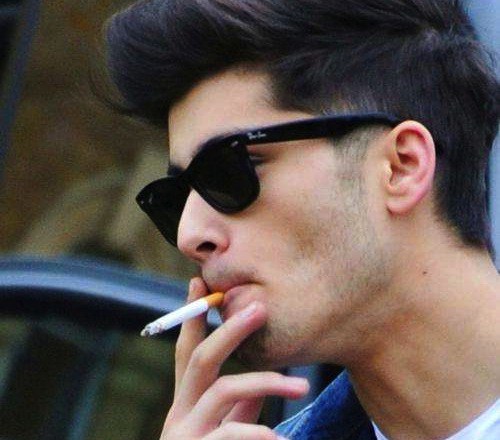 If you want to be bad boy, you gotta smoke. Zayn gets it and pushes his image to the limit. His body all tattooed up, the image is complete. We're afraid his generation of fans is growing up to be smoking way less than previous generations, so he might have to reconsider his smoking policy.