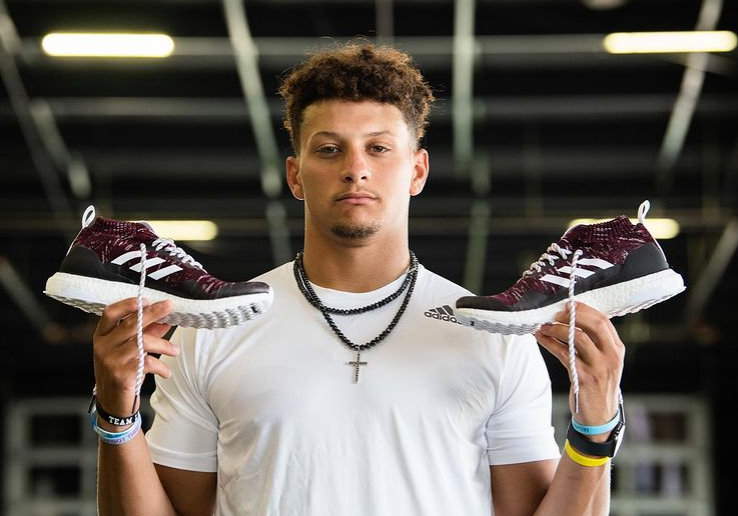 No one can deny Kansas City Chiefs' quarterback Patrick Mahomes' dominance on the field. Mahomes entered the league in 2017 when the Chiefs acquired him with the tenth overall pick of the draft. After waiting in the wings for a year, learning head coach Andy Reid's intricate offense while waiting in the wings behind 2005 first overall pick Alex Smith, Mahomes took the league by storm in 2018, his first full season as a starter.
It didn't take Mahomes any time to get used to the rigors of an NFL schedule, as he passed for 5,097 yards and 50 touchdowns—adding a pair of scores on the ground—while throwing just 12 interceptions. Mahomes won league MVP for his efforts, carrying the Chiefs to the number one seed in the AFC.
He didn't suffer through much of a sophomore slump either. While his stats sagged a little (in part because of a dislocated kneecap that caused him to miss a pair of games) Mahomes and the Chiefs got the last laugh, winning Super Bowl LIV behind a furious fourth quarter comeback that saw Mahomes named Super Bowl MVP.
The Chiefs weren't able to run it back in 2020, falling short in Super Bowl LV against the Tampa Bay Buccaneers with Mahomes trying to play behind a decimated offensive line, and they just missed out on the big game the next year after suffering an overtime loss to the Cincinnati Bengals.
After a two year drought, however, Mahomes returned to the promised land, winning his second Super Bowl in the Chiefs' 38-35 win over the Philadelphia Eagles. Again, the Chiefs stared down a ten point second-half lead and again, Mahomes helped them storm back, winning his second Super Bowl MVP award in the process.
The Chiefs are never out of it with Mahomes calling the shots: he's made the AFC Championship in every single season he's been a starter (the Chiefs have hosted it each year, no less), recording a 3-2 record in those games.
As such, Kansas City has the best odds to win a second consecutive championship in the 2023 season, listed at +600 at Kansas' PointsBet sportsbook.
While Mahomes can do no wrong on the field, he's dealt with some controversy off the field: Mahomes keeps a very clean image, largely keeping to himself and his team outside of the occasional commercial or social media post.
Not everyone in his close circle can say the same, however, as his wife, Brittany and his younger brother, Jackson have often drawn the ire of NFL fans for their outspoken behavior on social media. The Mahomes clan don't leave any doubts about how proud they are of their most famous member, uploading videos of themselves cheering Pat on during games, but many think the behavior is annoying and attention seeking.
Mahomes made sure to back his family, however, tweeting out his support of them after the backlash included rumors that he'd asked them not to attend any more of his games.
The latest controversy—and I use that term sparingly, as it's not a harmful thing so much as social media users having fun at the superstar's expense—revolves around his sponsorship deal with Adidas.
He debuted a pair of flashy blue and white sneakers on February 20, naming the kicks (part of his 1 Impact FLX line) 'Family Time' in honor of his daughter Skye's second birthday.
The bright colors divided the internet, with some social media users claiming that they were the worst thing they'd ever seen: others staunchly defended the quarterback, some noting that they couldn't wait to try a pair on themselves.
Regardless of what the internet thinks—or says they think—about Mahomes' side gig, one thing is clear: Mahomes continues to win anyway.