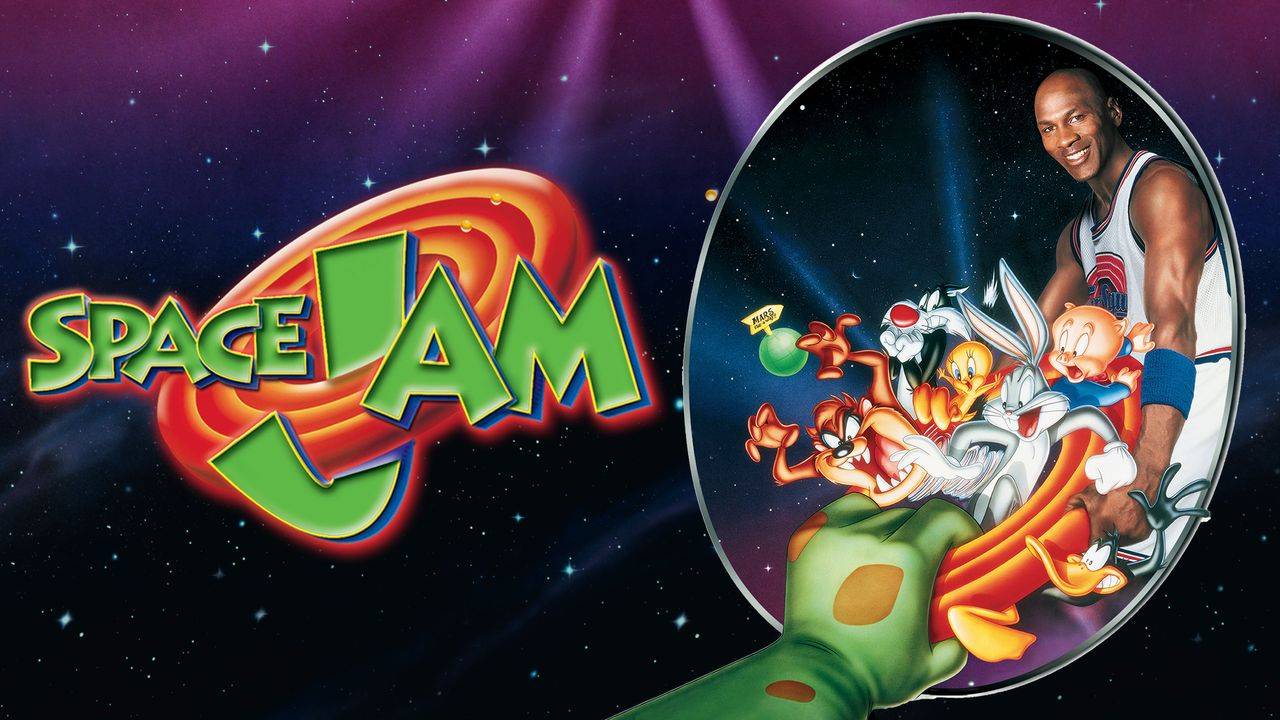 When the final buzzer calls your name and it's time to leave the court, many great players find it hard to recreate the excitement of basketball. Sure, you can design a shoe, launch a clothing brand, commentate on TV, or write a sports column, but none of that quite matches the adrenaline rush of winning an NBA championship.
All of which explains several famous former basketball stars attempting to make it in the movies. Surely the glitz and glamour of Hollywood can recreate the thrill of that all-star sporting magic?
Well, they may not be troubling the Academy of Motion Pictures just yet, but here's our round-up of the best basketball players turned actors so far.
LeBron James
Notable Acting Credits:
Train Wreck (2015)
Smallfoot (2018)
Space Jam: A New Legacy (2021)
House Party (2023)
Entourage (TV Series)
LeBron has already amassed several TV and Movie credits thanks to documentaries, cameo roles in movies and voice overs for shows such as the Simpsons and the film 'Smallfoot'. But his biggest part to date was the lead role in the big budget 'Space Jam: A New Legacy', in which he played… himself.
Admittedly, most of his roles involve paying himself, but when you're LeBron James people are just going to point at the screen and yell, it's 'LeBron James!' So, it kind of makes sense.
Anyhow, the plot revolves around a rogue artificial intelligence that kidnaps LeBron's son, leaving him with no choice but to team up with Bugs Bunny and friends in order to win a basketball game and his freedom.
While the film didn't break any records or win any awards, the star can take comfort in the fact that he remains one of the best basketball players to have ever graced the game. With 2 Olympic Gold Medals and 4 NBA championships to his name, he has an enviable sporting resume.
Happily, Hollywood hasn't turned his head just yet, and the Lakers forward is still tearing up the court at 38 years of age. According to the latest NBA odds, LeBron might well be adding NBA title number five before he's finished.
Michael Jordan
Notable Acting Credits:
He Got Game (1998)
Space Jam (1996) 
Arguably the greatest ever basketball player, Jordan is responsible for arguably the greatest ever film with a basketball player as the leading actor – admittedly, competition for that award is pretty small.
Yes, it's Michael Jordan playing himself in the original film version of 'Space Jam'. The plot of the film involves the Looney Tunes characters seeking the help of Jordan, in a desperate attempt to win a basketball match and earn their freedom. 
The film was nominated for several awards and did well at the Box Office, while R. Kelly won a Grammy for Best Song Written Specifically for a Motion Picture or for Television, with "I Believe I Can Fly". 
The Hall of Fame inductee won six titles with the Chicago Bulls, two Olympic Gold Medals and he gets his Nike shoes for free. Is there nothing this man can't do?
Shaquille O'Neal
Notable Acting Credits:
Steel (1997)
Kazaam (1996)
Scary Movie 4 (2006)
The Lego Movie (2014)
Hubie Halloween (2020)
Hustle (2022)
Shaq's star quality soon saw Hollywood knocking on his door but that talent has not yet managed to shine through on the silver screen. Kazaam remains his biggest movie and biggest part to date. In it, Shaq plays a wish granting genie who is inadvertently released by a troubled kid, unfortunately most people left the theatre wishing they'd never seen the film.
There's definitely some acting talent there though, and recent roles in Hubie Halloween and Hustle suggest it's too soon to suggest his acting days are over. It's all a far cry from his glittering basketball career, which saw the Hall of Fame Inductee win Olympic Gold, 3 NBA Finals Most Valuable Player, and 4 NBA Titles.
Rick Fox
Notable Acting Credits:
He Got Game (1998)
Eddie (1996)
Resurrection (1999) 
Oz (TV Series)
Dope (TV Series)
Fox has amassed a wealth of acting credits since he retired from basketball and has starred in multiple successful TV series, including, One Tree Hill, Dirt, Love Inc. and 1-800-Missing. His most celebrated performances however, came on the hit Emmy Award-winning HBO series, OZ. 
In OZ, Fox played a character named Jackson Vahues, an ex-athlete convicted of attempted rape and assault. He appeared in 11 episodes to widespread acclaim, and there's no doubt his acting skills have improved with experience.
The three-time NBA Champion was an important member of the Lakers' three-peat in 2000-02, but on his current trajectory, his acting career is on course to eclipse his impressive on-court achievements.
Kevin Garnett
Notable Acting Credits:
Uncut Gems (2019)
The former Boston Celtic made his acting debut alongside Adam Sandler in the Netflix movie Uncut Gems. In it, Garnett plays a version of himself that is determined to get his hands on a black opal owned by an eccentric jeweller. 
The movie was nominated for and won, several awards, while critics and audiences gave the film a positive reception, making it one of the most successful movies of the year.
He may have an Olympic Gold Medal and a 2008 NBA title, but Garnett's acting skills suggest another successful career may well be within his reach.