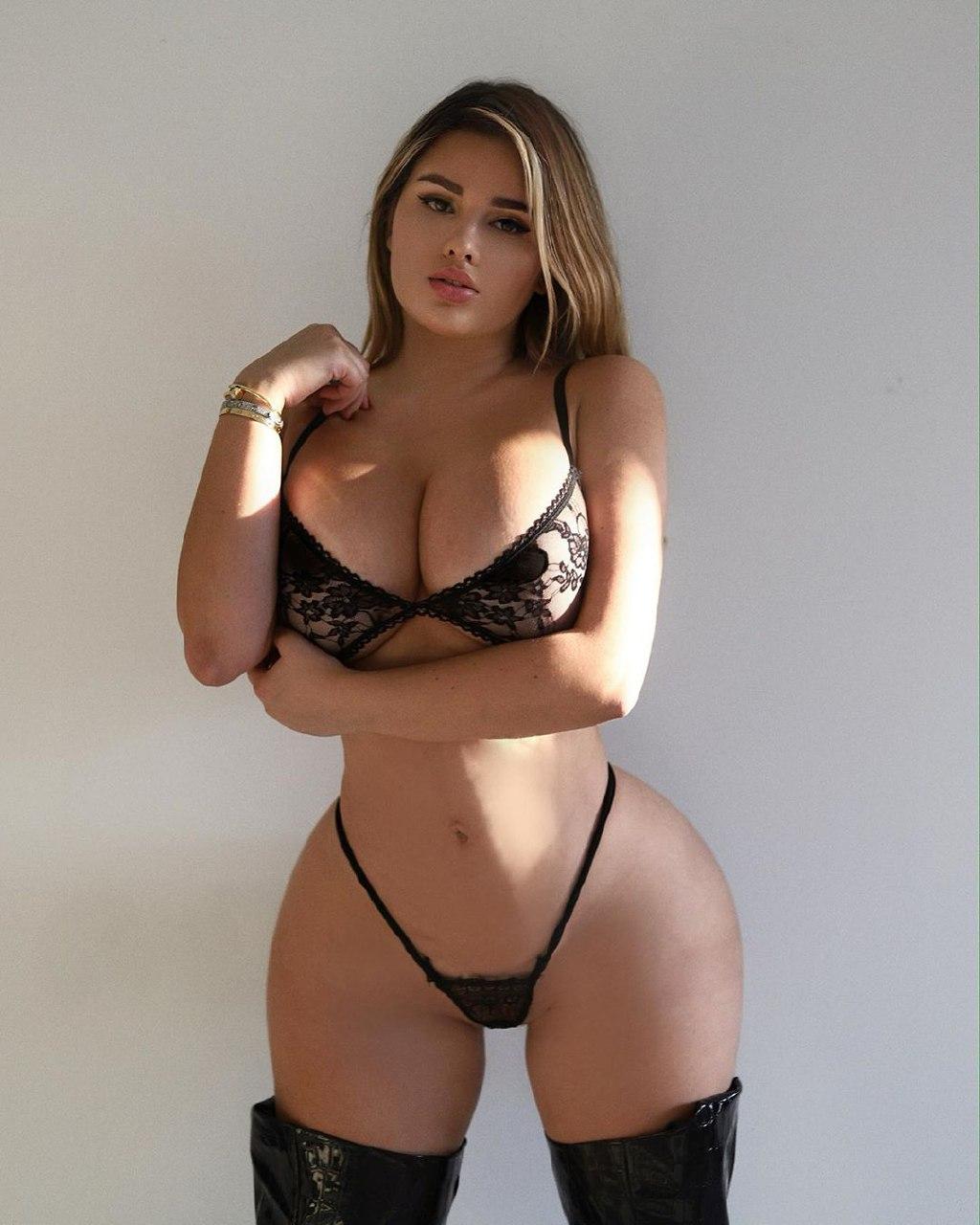 Anastasia Kvitko is one of those girls whose dreams have come true. The model was born in Kaliningrad, Russia, on 25 November 1994. When she was a little girl, she couldn't even imagine that once she would live in the US and have almost 11 million followers on Instagram. So what has she done to get such an unbelievable success?
From Ordinary Girl to Glamour Model
Nothing is known about her family and early years. Some sources say that she comes from an affluent family. Her father is supposedly a businessman, and mother is a teacher.
As a kid, Anastasia was involved in sports. She adored athletics and was into an active lifestyle. She still follows these old habits even now since she didn't stop doing sports when she grew up.
Her modeling career started when she was 17. On the social network Vkontakte, Anastasia was spotted by the photographer Anvar Norov. He was professionally in love with her voluptuous body and pretty face. No wonder why. Photos from her early years prove that even before she became an Insta model, she had been a beauty.
It was in 2013 when she moved to Moscow and started collaborating with Norov. She also had contracts with other modeling agencies. In an interview with the Russian news resource Sputnik, she said: 'When I was 17 years old, I was noticed by famous fashion photographer Anvar Norov, and after that, I liked being a model and continued on this path. Plus, photographers themselves wrote to me, offering to photograph me, looking at my outstanding complexion'.
In 2015, the luck was certainly on her side since Kanye West Clothing offered Anastasia a job and gave her the ticket to LA. Kanye West certainly regrets this decision now because the popularity of Anastasia might outshine her wife, Kim Kardashian, one day.
Her Lifestyle and Diet
Anastasia doesn't drink, take drugs, and eat junk food. She also doesn't eat meat and chicken. Anastasia loses the ability to discipline herself when it comes to physical exercise, as well. She is stoked for treadmills, weightlifting, and fitness.
'The only thing I put time into is sports, so I spend a lot of time in the gym. I am not going to change anything, because I am for being natural. But I don't look at plastic surgery negatively. If a person really has shortcomings, they can resort to plastic surgery, if it really makes them happier. I consider myself perfect, and therefore don't want to change anything', says Anastasia.
Being perfect takes a lot of work. Besides, not everyone can get over dozens of jealous glances from the fans who would have killed to get such a hot figure. Her body measurements are now 95-63-105, not 90-60-90, which many consider perfect parameters. Moreover, from the 2000s, beauty standards no longer work.
Has She Undergone Plastic Surgery?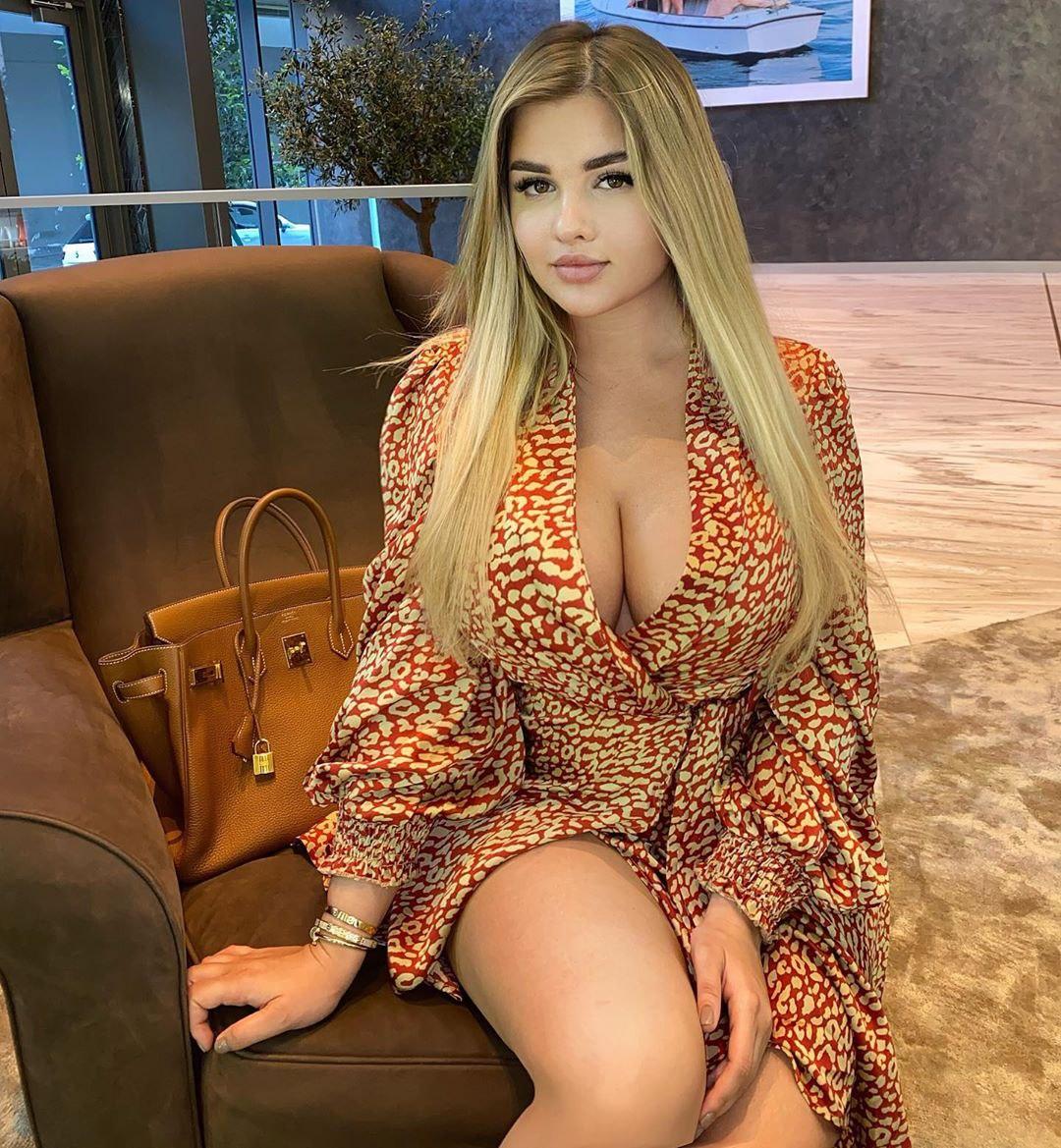 Both Russian and American model agencies where Anastasia applied, rejected her until she lost weight. Nevertheless, she never did what she was told back then and was right. Her body is gorgeous and doesn't need any adjustments.
She is often compared to an American star Kim Kardashian since both of them have amazing bodies. The curves are almost identical, although some people say Anastasia's body is more natural-looking.
When Sputnik reporters asked Kvitko about why she thinks she is often compared to Kim, Anastasia answered: 'I think it's because of my feminine forms. I don't know why now myself, there is such a boom for Kim Kardashian, that they themselves decided to compare me to her'.
There are some photos of her 'before and after' body. Why before and after? Because some people believe Anastasia has had surgery. She denies these rumors and says that the only surgery she had had was having her appendix removed. Also, Anastasia says that she never photoshops her pictures.
The plastic surgery and cosmetology website TecRussia doesn't believe her words. That is why they collected her photos from the past and compared them to the ones Anastasia posts on Instagram. The difference was drastic.
Plastic surgeons and experts working on TecRussia say that a body like hers cannot be achieved naturally by physical exercises and diets only. They suppose that she has filled her lips, made her breasts and bum bigger with implants, and maybe even gotten a nose job.
The Instagram world is cunning and deceiving. Take for example James Charles, Tana Mongeau, Giuliana Nati, Sahar Tabar, Elba Prescoli, and other celebrities who have been exposed to using tons of photoshop. Some of them stop look like themselves and create a perfect version that exists only on Instagram.
Is She Businesswoman as Well?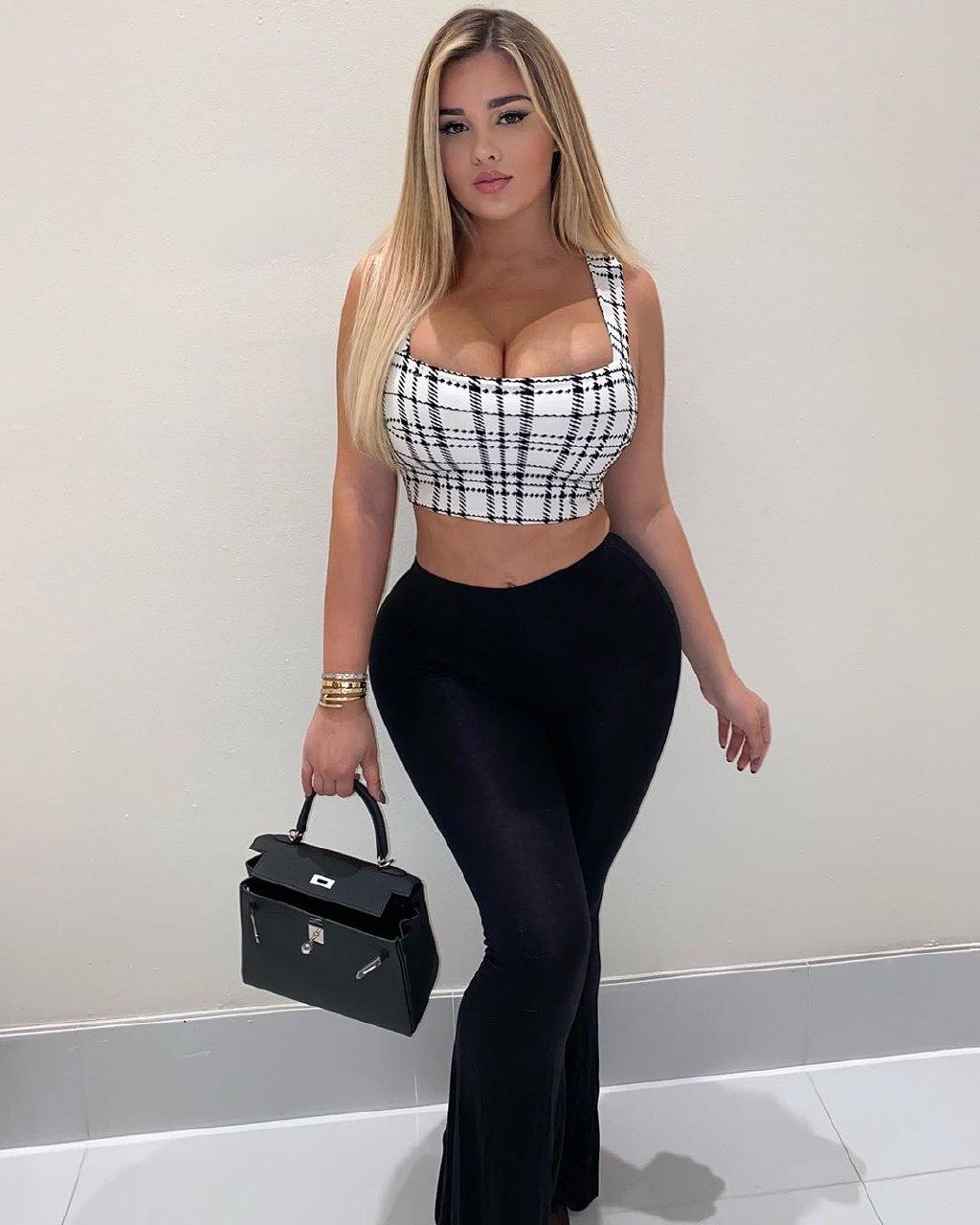 Aside from photo modeling, Anastasia tried herself in music video modeling. She took part in music videos of Pitbull and Yandel. 'Ay Mi Dios' brought her success. She's gained Latin American fans who certainly appreciate the looks of Anastasia.
In 2017, she launched her swimsuit line in cooperation with designer Eliya Cioccolato. It was called AC-305 and became world-known due to the line appeared at New York Fashion Week. Anastasia participated not only as a model but as a designer as well.
The line was sexy lingerie suited for swimming at once. They looked extremely sexy and hardly covered the body. The color palette was pretty neutral and consisted of black, beige, silver, bronze, and gold hues. Anastasia posed wearing suits and posted the photos on her Instagram. Eliya, Anastasia's business partner, is also a curvaceous girl, but she preferred the other girls to model the collection and appeared as a designer only.
Not all the people liked the suits, though. Some of them commented: 'All the swimming suits are ugly. All the models look tasteless and untidy. This is far from being Victoria's Secret show'.
The line had an Instagram account @hello_ac305, but it doesn't exist anymore. Moreover, you can't find an official website of the line on Google. No one knows how much the two women have managed to earn from the collection.
Where Can You Find Anastasia on Social Networks?
First and foremost, go to Instagram. Anastasia has an account @anastasiya_kvitko. She can boast of 10.8 million followers and a verification tick next to her nickname. This is astonishing how her popularity boosted after she had moved to LA.
Her posts are written in English, and most of the followers are Americans. She is not an influencer since she doesn't like long-reads. Anastasia never shares much information on her personal life. That is why no one knows if the heart of this curvy queen is taken.
Another social network where Anastasia likes to spend time is Twitter. Here, she has an account @Official_Kvitko. About 100k of people read her. However, the last post was made back on 21 April 2017. That is why the only thing you can enjoy there are Anastasia's photos from the past and some posts of hers.
Facebook has lots of accounts with Anastasia's photos, but it's unclear whether one of them actually belongs to her. The most popular and liked page is called 'Anastasiya Kvitko'.