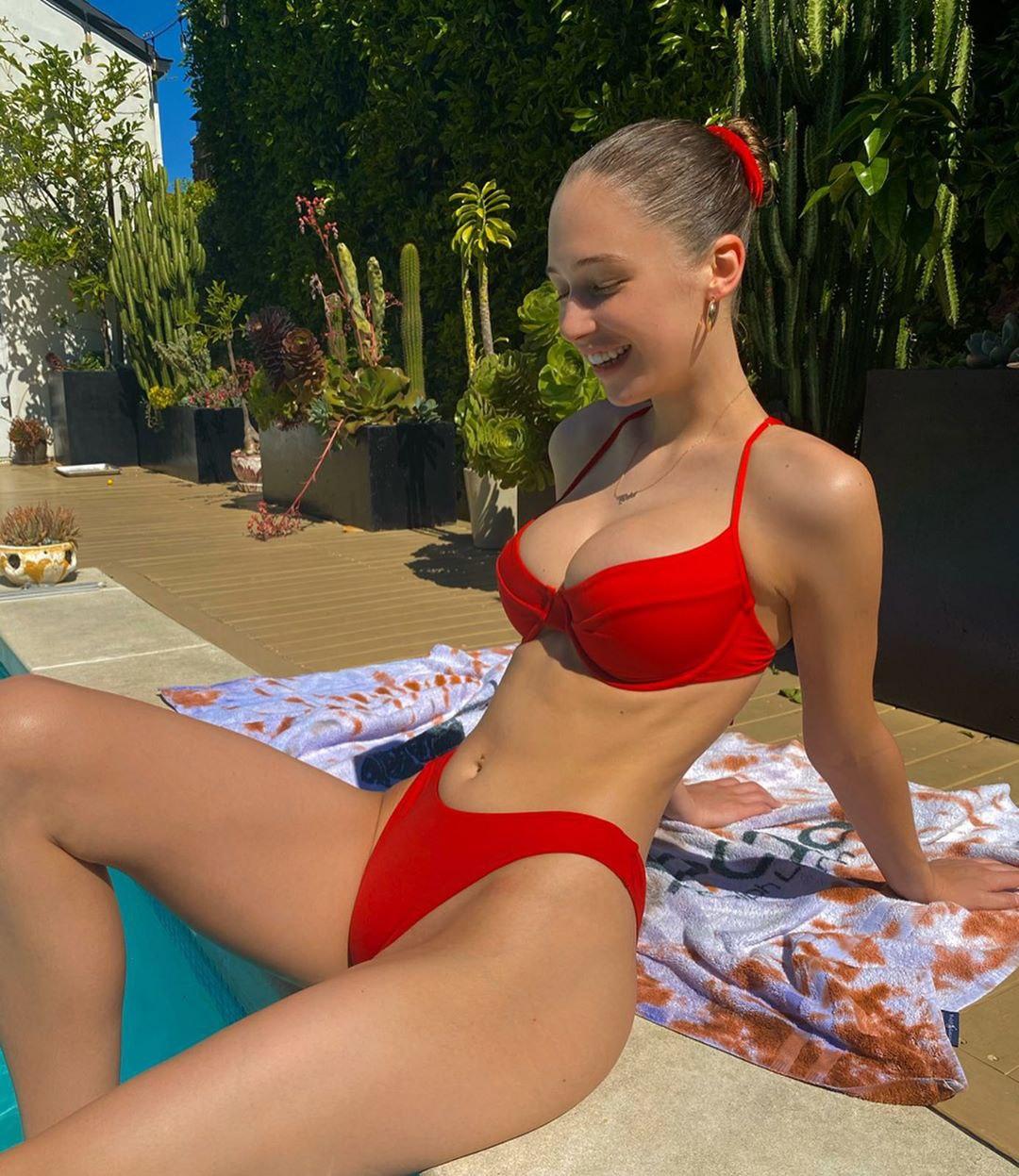 Elsie Hewitt is a British model, young, thriving, and constantly sending positive vibes from what we can see on her Instagram account. Although with some spots on her reputation, Elsie represents a dream of the new-generation teenagers that dare to speak up and seek their way in life. That's what Elsie's trying to achieve!
Elsie Likes to Keep Her Personal Life Private
Elsie Rose Hewitt was born on March the 5th, 1996 in London. At the age of 10, she moved to the United States, Los Angeles, California, where she seems to be staying at the moment and enjoying the nature of the area in particular.
Elsie is an example of a millennial – a person brought up with access to the Internet and technologies. She acknowledges that she has a voice and uses this opportunity to convey a certain message wisely.
Elsie doesn't reveal much about her family and early years of life, although it is said that she has a sister, whose personal details are kept in secret.
Elsie's Thorny Path Towards a Successful Career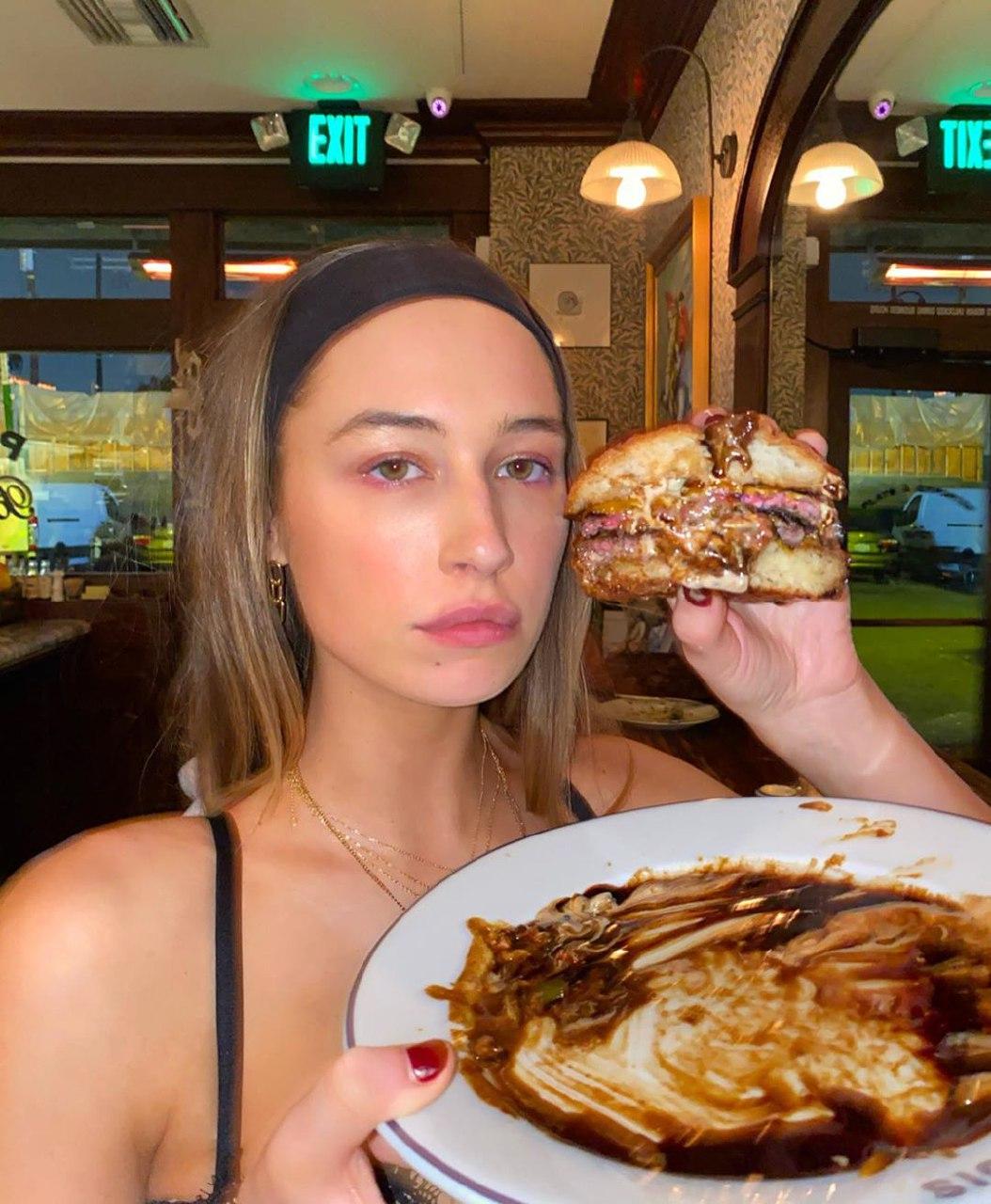 Aged 24, young Elsie still doesn't seem to have found an occupation to set her heart on, although she has achieved great success in several industries.
So far, Elsie has given modeling a try and earned representation with LA Models, a trusted model agency founded back in the 1980s by Heinz Holba. Being part of such an establishment allowed her to become one of the most successful and famous models of her age in the world.
Work experience with another well-known model agency, Wilhelmina, enabled Elsie to travel outside LA. The places she's been to for work include New York and Miami. This must have expanded her horizons significantly!
Apart from that, Elsie's pictures were to be found in the well-known Playboy magazine. In June 2017, she was given the title of the Playboy Playmate of the Month. Some feel a girl of her age shouldn't be a star of adult magazines, but we think everyone should make their own choices. She received a lot of praise for those images, that's for sure.
Elsie has done numerous photoshoots in her model career, although she said in her Instagram "I don't actually book very much modeling work. It was never a long term goal of mine but I work hard, it pays the bills and I can use it […] to accomplish the things I really want to".
Elsie has earned a great part of her fame through acting. In particular, she appeared in several movies and TV series, such as Teenage Badass (2006), Dave (2020), Group (2019), Turnt (2018), and Mostly Ghostly: Have You Met My Ghoulfriend? (2014).
What also gave her popularity was taking part in filming some music videos, including Benny Blanco & Juice WRLD: Graduation and Underwater (2013), even though the last one can hardly be found online.
Perfectly Curvy Body – Surgery or Gift of Nature?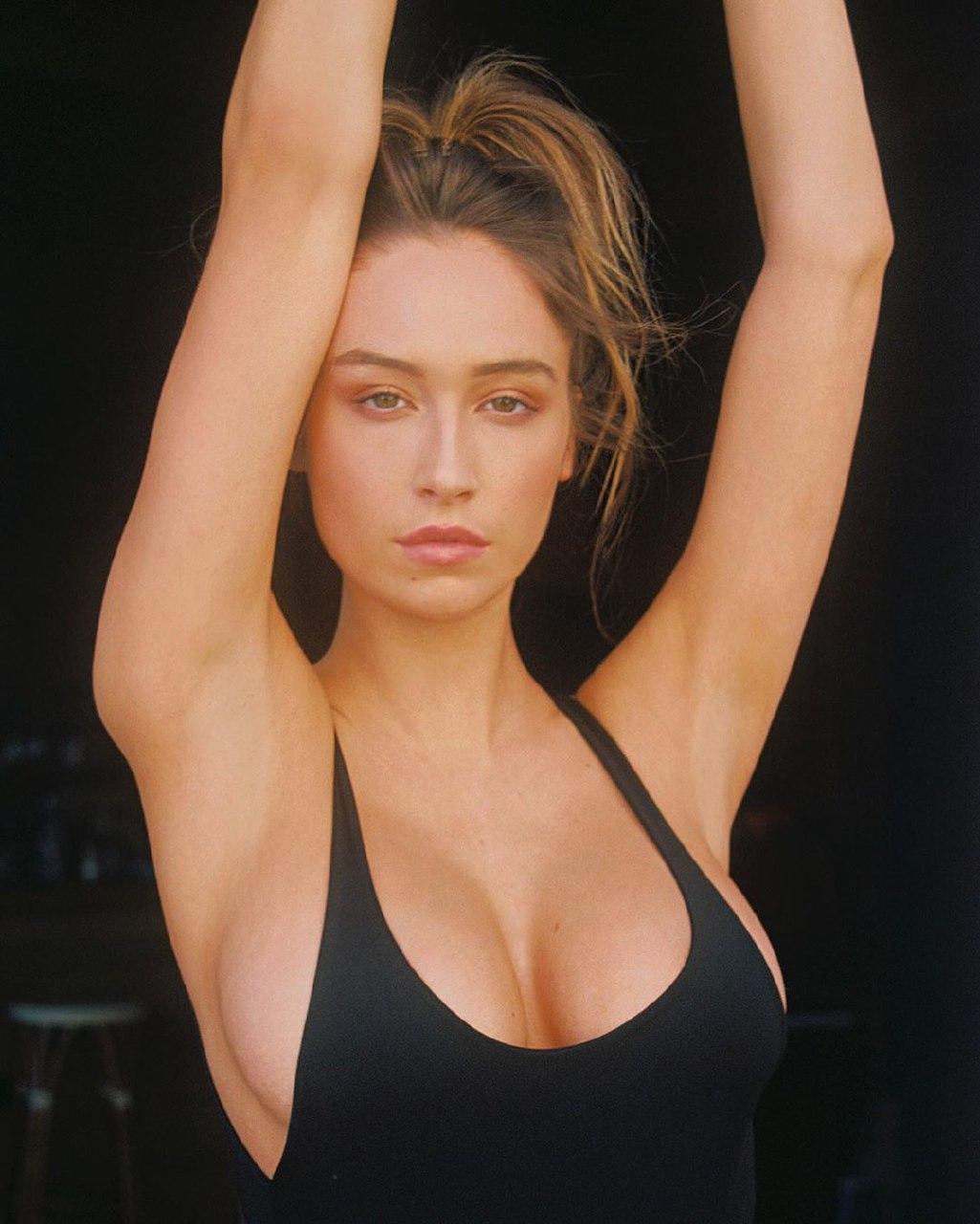 The model has an unusual bode type. Elsie's height is 5'11'', she weighs 63 kg with a bra size of 2 (US).
If you have seen pictures of Elsie Hewitt, you probably asked yourself whether she is just one of the thousands of models that got a place under the sun due to plastic surgery. Let us tell you that you're not the only one. Elsie receives loads of questions on the topic daily on her social media. People write to her, sometimes in a rude manner, accusing Elsie of having turned to plastic surgery to make her breasts bigger.
Recently, Elsie's made a decision to write a post on Instagram answering this question once and for all, "…& FINALLY I'll clear this up bc I get asked CONSTANTLY […] my body & breasts are 100% natural & I've never had anything done".
It may be hard to believe, but Elsie Hewitt boasts a beyond-perfect body with shapes that most girls could only dream of, just being born this way.
In addition to that, many think that people with "perfect" appearance always love the way they look, but it's actually far from the truth for Elsie. It has taken much time for the actress to embrace her appearance and a body that, she says, doesn't seem to fit the social norms. For Elsie, body positivity has played a crucial role on her way to self-identification and self-love, the vibes that she strives to spread online through her social media.
Elsie is no fan of keeping a strict diet. On the contrary, she finds it important to let herself eat well and what she wants to. Delicious food occupies a special place in Elsie's heart. Her favorite dishes are pasta, steak, and pastries. She has fully dedicated her YouTube channel to the topic of food, which proves that she's really keen on having a good meal!
This Is the Dating Life of Elsie Hewitt
Well, there is a lot of information flying around related to the personal life of the model, for everyone wants to know if there is a chance to win her heart!
While Elsie's family is no topic for public discussion, information about her relationships is easy to find online. She dated a Hollywood star, the lead character of the Shooter TV show, Ryan Phillippe who's 22 years older than Elsie. Their relationship started in April 2017 shortly after Ryan split up with his ex-girlfriend Pauline Slagter.
While the love story evolved steadily, sometime later, Elsie went to police with claims of Ryan's allegedly attacking her physically, for which she pleaded a $1 million reclaim. According to what Elsie revealed from the story, Ryan assaulted her when she came to his place to grab her belongings. Meanwhile, Ryan denied any wrongdoing and sued Elsie in return, stating that it was just the attempt to get money from the ex-boyfriend.
Even though there are numerous photographs of two spending time together, Phillippe wrote on his Twitter account that he hasn't dated anyone for a long time, therefore denying any relationship with Elsie. The model, on the other hand, has provided photos of bruises and wounds on her body. It is unclear whether Elsie has won the case in court since no information has been provided on the matter since 2017.
Currently, Elsie is supposedly dating Benny Blanco, an American musician and songwriter. Nevertheless, Elsie tries to keep her personal life to herself and hasn't posted pictures of her and Benny kissing, so it's hard to say what's going on between them.
What about Her Presence on Social Media?
Elsie is rather active on her Instagram account @elsie, where she has 908k subscribers right now. Her feed is nothing extraordinary, just her being beautiful, sharing thoughts, and enjoying her life. However, she does try to contribute to other people's mental wellbeing with positive and encouraging messages.
Elsie also owns a YouTube channel with almost 10k subscribers. Most of her content is linked to food. Not only does she prepare various dishes and capture them on camera, but she also talks a lot about mental health issues such as anxiety and eating disorder. It is now clear that she tries to make the world a better place where people would share their stories and disclose a truthful picture of what their life looks like.