Your Life Will Never Be The Same Once You've Seen Denise Milani's Body Images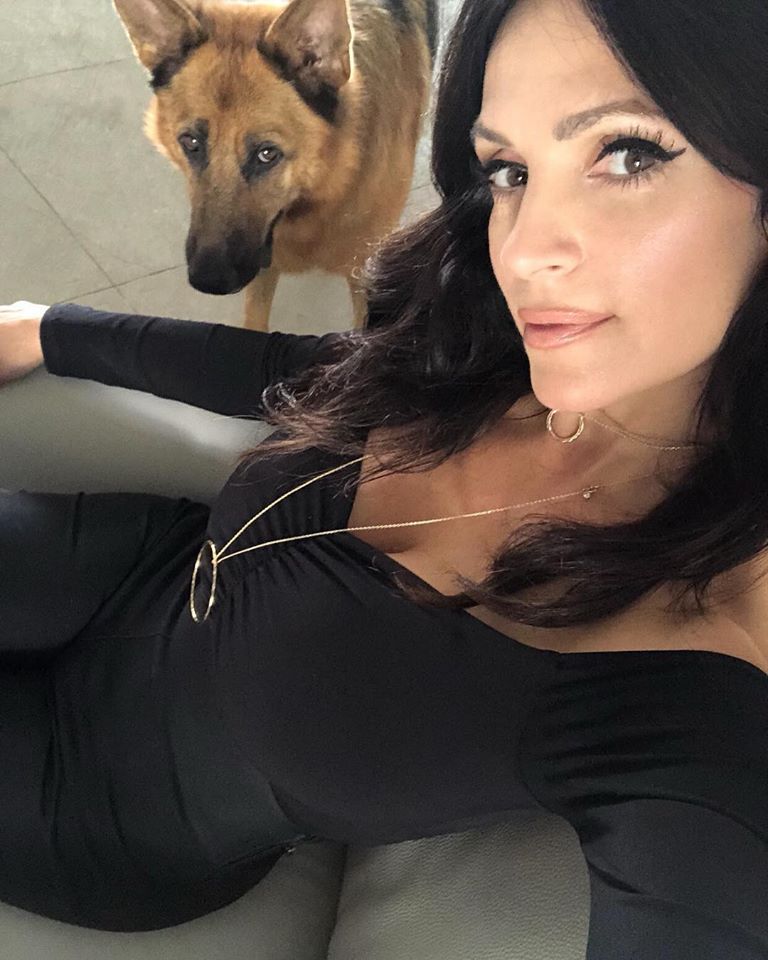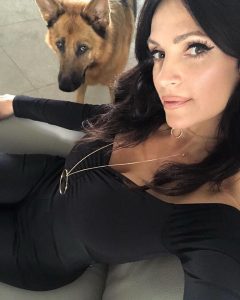 On 24-4-1976 future model, sex symbol, and pinup star, Denise Milani was born in a small town Frýdek-Místek in the Moravian-Silesian Region of the Czech Republic. She was just Denise back then, nowadays her fans call her 'Beautiful Perfection' or 'The New Queen of Eroticism'. To be honest, this is mostly because her very impressive breasts which are two enormous eye-catchers. They, and many other talents with them, provided her with a net worth of around $6 million. Her astrological sign is Taurus and she's 43 years of age (at the moment of writing). But who's behind the celebrity?
Denise Fought Back After A Drug Scandal And Became Fluent in FIVE Languages In The Process
When Denise arrived in the United States, she didn't speak English at all. Her attitude and desire to work hard resulted in her being fluent in not only English, but Czech (obviously), Polish, Russian and Italian as well. Impressive!
Denise always has been a devoted Christian and therefor will forever be opposed to explicit imagery. She won't agree to nude images or anything like it. She likes to leave some to the imagination and thinks she's being explicit enough in her media outings. Swimsuits, lingerie, costumes or see-through-underwear, sure. Nudes, hell nah!
Her life was put upside down when she got involved in a drug scandal. She had no direct part in it, but her name still was associated with the case. In 2012, a 68-year-old British professor Paul Frampton was tricked by scammers into smuggling two kilograms of cocaine to Argentina. He then met Denise on a dating website and believed her to be real, although she always rejected to speak with him by phone or to meet in person. When she finally agreed to get acquainted in real life, she made the professor come to another country to do her a favor. This is how the smuggler got caught. The real Denise Milani had nothing to do with any of it, her name was used to lure the professor in.
Denise Knows A Thing Or Two About Making Bank While Doing What You Love
The net worth of Denise is an estimated $6 million. Information about her salary is hard to come by. The first partner that gave her a good chunk of money for her serviced was Sports by Brooks. While she is ultimately a model, she also has tons of experience as a tv-host. A famous interview of hers is with Dr. John Jacob on Live to Inspire. They discuss the book 'XY Theory', and what influence different personalities of humans have on past, present and future relationships.
Denise often poses for car commercials and seems to be in love with sports cars. She thinks a Lamborghini is the best way to attract the attention of beautiful people, and an excellent way to let money make you happy. She has been spotted in the back seat of her car, which could mean she has a personal driver as well. You won't see her at the wheel anytime soon.
What's The Dating Life Of Denise Milani Look Like?
Although she was married before, she is single for now and likes to focus on her career. In other words, she's on the market ladies and gentlemen! And when we say ladies and gentlemen, we unfortunately just mean men. Denise's sexual orientation is straight. However, there are rumors floating around about her being involved with Kara Milani. When she was 18 years old, people started calling Denise 'Milani'. It was the surname of her friend, so people started talking about Denise and Kara as if they were family. Denise has never talked about this in public and didn't confirm these rumors.
The marriage of Denise with Jerry Trlica didn't last, and very little is known about Jerry or how they met. The one thing that has been confirmed is they share a kid named Jacob. There is a lot of speculation about whether they did split up, some argue they are still married and raising their child. Fact is, a lot of rumors are going when it comes to her relationship and some caution is advised on what or who to believe. Maybe she's not on the market after all. Sorry.
Denise regularly posts photos to her Instagram. She seems to be happy, fit, and extremely confident. She is not currently pregnant and is not expecting. Due to the outbreak of Coronavirus in 2020, Denise is now staying at home. She urges her fans to 'Stay safe. Stay inspired.' Beautiful.
Denise And Her Mystery Family
The only thing we know about her family is that they're a regular middle-class Czech family. Denise is the eldest of three sisters. She's very secretive about her family and that's her prerogative of course. Good on her. It's basically what it comes down to regarding her relationship as well. Yes, we know the lucky man's name, and that's it.
Some of Her Friends She Shares Her Best Moments With
In 2013, she was in the Top 10 Hottest Women in the World, alongside women like Kim Kardashian and Gisele Bündchen. There are many videos on YouTube where Denise is boat-tripping with her model friends from Russia and America. Monitor her social media presence closely to get a closer look on who she spends time with.
This Is Why Denise Will Never Drink a Margarita
Denise has long become a dream for the male and female population of the world. Her measurements are close to perfect. She is neither tall not short: 164 cm. Her weight is about 52 kilos. There have been many speculations about her breast surgery. People just can't believe these gorgeous breasts are real. It looks like they are though! Read this.
When she was a kid, Denise was always ashamed of her breasts. Other girls were just normal and didn't have anything outstanding about them. But Denise did, and life was terrible. She couldn't even imagine then that in the future, these 32DDD cups and her perfect curvaceous body would bring her fame, fortune, and fans from all around the world.
If you offer her a cigarette or an alcoholic drink, she would probably slap you in the face. A healthy lifestyle is her religion. Since she was 18 years old, she had big dreams of going abroad and becoming a model. Then, she also adopted an active pro-health style of living and lives up to it until now.
As you probably know, models don't tend to have tattoos. They might not be compatible with castings, photoshoots, and filming. Denise has the same position regarding this type of art and reportedly has a tattoo-free body.
In 2007, Denise won the Miss Bikini World Contest. Denise is a Certified Wellness Coach, Certified Spinning Instructor and Personal Trainer. She loves stretching, yoga and outdoor fitness. She's also into fitness and does both cardio and strength exercises. In one of her videos in 2014, Denise told her fans that she trains about 6 times a week. She usually spends about an hour weightlifting; for cardiovascular training at a steady pace, she takes 40 minutes. The high-intensity cardio takes around 30 minutes. The model says that it's important to go for five minutes to cool off, to avoid muscle injuries. Her favorite workout is high-intensity training. Denise claims it to be the most effective in terms of time, fat-burning, and muscle-building.
Denise's Social Media Accounts Are Straight Fire
Her Instagram-handle is @denisemilaniooficial, her account is a verified account. She has 666K subscribers and regularly posts photos of herself with beautiful and inspiring inscriptions. She rarely writes longreads or huge posts with multiple images. She never forgets to congratulate her followers on holidays, which makes her personality even more appealing. She's on Twitter, Facebook, and Tumblr as well, and on top of that she recently launched her personal website.