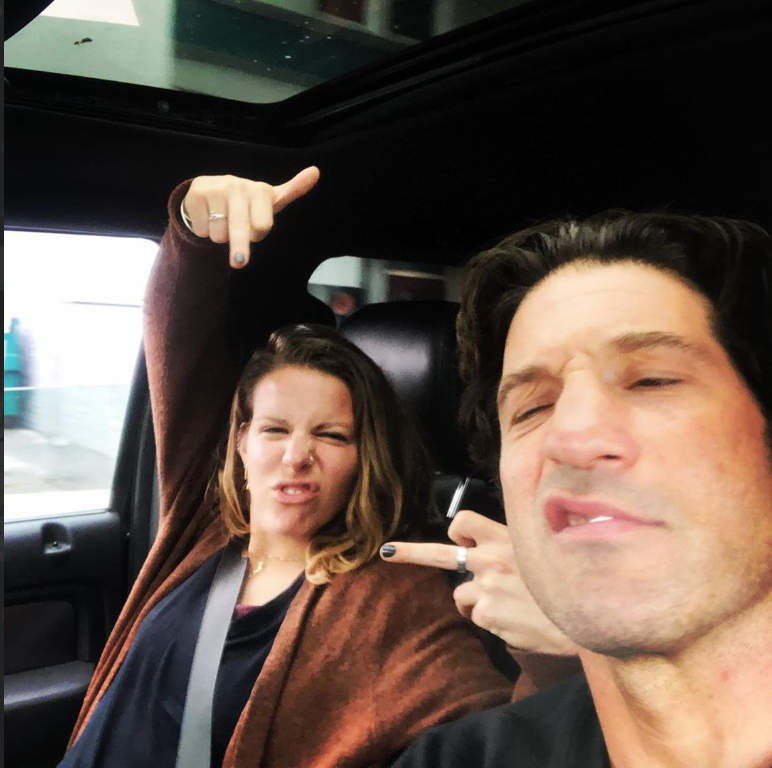 Erin Angle is the wife of actor Edward Jonathan Bernthal, also named Jon Bernthal. They have got three kids and a job as a housewife. Erin spends much of her time babysitting and raising their kids. She is a former wrestler which makes her a "don't mess with me and my family" kind of girl.
What it's like to grow up in a large family?
Erin was born on February 14, 1976, in Pittsburgh, Pennsylvania. Right now, she is 44 years old. She has five siblings, a brother Mike, and sisters, Cassidy, Jackie, Kristen, and Lea. Erin went to high school at Canon-McMillan High.
She continued studying at the Indiana University of Pennsylvania and graduated in 1998 with a degree in nursing in her pocket. Ten years later, in 2008, Erin completed a degree in MS anesthesiology from the University of Southern California. Afterward, she worked as a trauma-nurse at Georgetown University Medical Center as well as the University of Southern California Hospital.
Unlike her husband, Jon Bernthal, and her uncle, Kurt Angle, Erin doesn't share anything about her life, because she loves to keep things private. While her husband is acting in the movies, Angle has devoted herself to taking care of her three kids. Erin lets her spouse be the one on the front line, opting to stay in the shadows because she enjoys raising her three children.
Marrying Jon Bernthal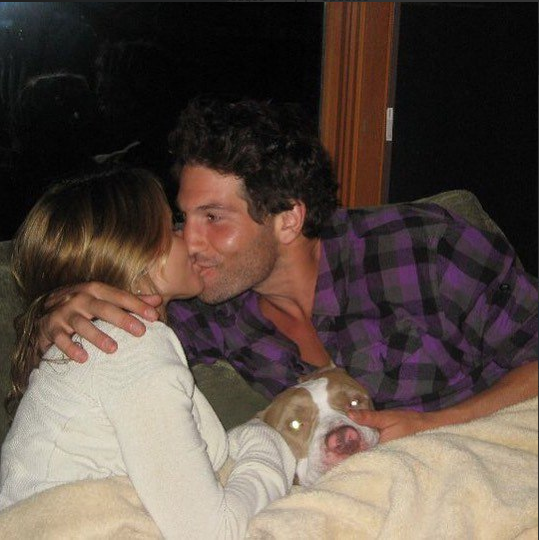 When the couple began dating and Erin followed Jon when he was moving from city to city. They became husband and wife on September 25, 2010, in a town called Potomac in Maryland. They were married by Jon`s acting teacher, Alma Becker.
Jon and Erin have a daughter, Adeline, born in February 2015, and two sons, Henry, born in August 2011, and Billy, born January 2013. Erin and Jon are the ones who are now enjoying their "happily ever after" with their three children in LA, California. Recently, they sold their Venice cottage for almost $2 million.
The two are madly in love with animals! They have pets at home that are such a delight for kids. The family has pit bulls named Bam, Boss, and Venice. They previously had English Mastiffs.
Tough times in the life of a wife
Erin and Jon had break-ups in their relationship. They had a brief split upon their arrival in Los Angeles because Jon "did a bunch of dumb stuff" which ended in a break-up. Erin decided to take a job in San Francisco, California.
When Jon was free from auditions, he would try to win Erin back by putting flowers and poems in her car. After convincing her to join him to see a concert by Willie Nelson, he decided to make his move.
"I snuck backstage," he recalls. "I found this beautiful postcard and wrote Willie this long letter and rolled him a beautiful (marijuana) joint and told him the situation with me and my woman. I told him she's a good-hearted woman in love with a good-timin' man, and I asked him to play this one song Always on My Mind for us, and he did." This got them back together, and they have been together ever since.
Adeline's sickness
Although Erin is secretive when it comes to her personal life, her husband shared a sad story about their daughter Adeline in an interview for Men's health. During the interview, Jon talked about his family and work and then decided to talk about their little daughter who fell into a coma caused by encephalitis.
Bernthal dropped out of the film and raced to be by her side. Adeline was in a coma for three days. When she awoke from it, she did not recognize her family. Can you imagine what it was like for Jon and Erin?
While Bernthal was obviously in a panic, his wife helped Adeline because she was keeping calm and "pouring love into our daughter every step of the way." She knew exactly what to do because she previously worked as a trauma-nurse. Luckily, their little girl recovered and enjoys her life with mommy and daddy.
"People talk about bravery like fake macho bravery, but my wife didn't flinch," he says. "What I saw in my wife was courage and beauty unlike I'd ever seen." Right now, Adeline is now completely healthy.
What's so special about Jon?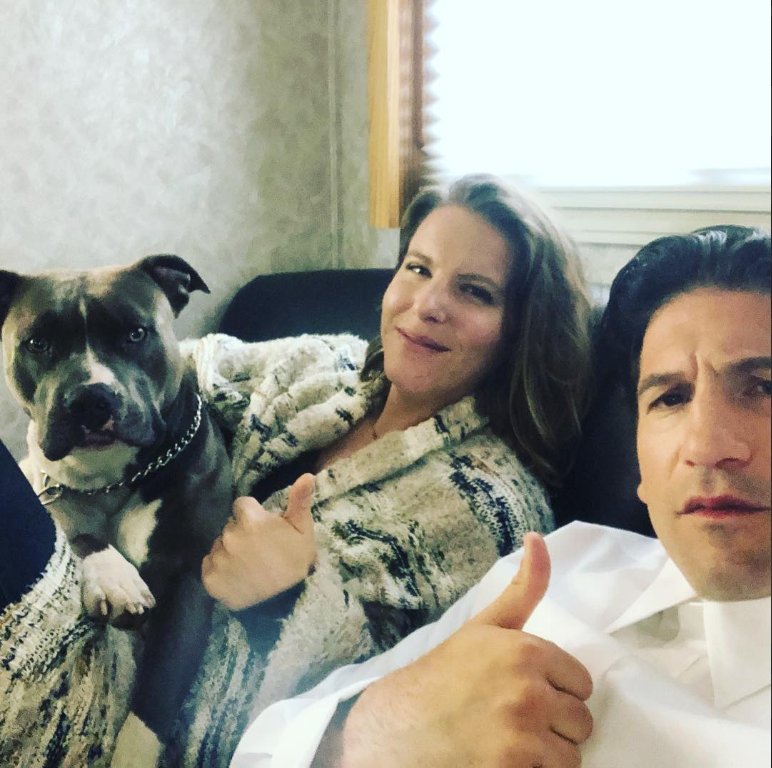 Jon Bernthal was born on September 20, 1976, in Washington DC. He studied at Skidmore College and then continued his education in Art in Moscow. He was also offered a place in college at Harvard University because he played baseball. In 2002 he graduated from college.
In an interview for Men's Health magazine, he said that on the night he returned to D. C., from Moscow, Russia, his friends threw him a welcome-home party at a local bar. He noticed one of his friends talking to two women, so he joined them.
"I came over and was just rudely messing around, and I know this is the corniest thing in the world, but when I actually saw Erin, it was literally like angels were singing," he says. "I had never seen anyone so beautiful." They talked for 45 minutes and soon afterward started dating.
Since Jon Bernthal started an acting career, he has become quite prominent. Jon had over 60 film and TV appearances. His most popular role in a TV series was Walsh in the TV series "The Walking Dead" from 2010 to 2012. The one that perhaps surprised many was his role as Brad Bodnick in the "Wolf Of Wall Street" (2013), a comedy crime film. Another famous role was as Frank Castle in the TV series "The Punisher" (2017-2019).
Bernthal's work schedule makes him miss many family events. That is why Erin brings the kids to New York each summer when they're on a break. The distance upsets him. He doesn`t like being separated from his own family.
"I know there's a ticking clock on this career, and one day the phone is gonna stop ringing," he says. "Above all, I have a responsibility to take care of my family, but it's hard because it takes me away from the people I love. . . . If I'm going to be away from my kids, I want one day for them to look at it and say, 'Well, Dad was gone, but he was giving everything he had'."
Bernthal says the role of the father is the most important job in his life. His sons, Henry and Billy, have been doing jujitsu since they were 2 years old because Bernthal wants them to be able to protect themselves and their families.
Is Erin into sports?
As she comes from a family of wrestlers, Erin was also a wrestler during her early years. Her hair color is blonde, and eye color hazel. She rarely appears with her husband during various events and prefers to keep a low profile. According to her husband, she decided what news he can reveal to the public.
Where could you find her on social media?
Erin Angle is not active on social media like most people. She doesn't have a Facebook page, only a private account. Moreover, if you are trying to find her on Instagram, well, you will be disappointed. Erin Angle is not to be found there. You can only see her pictures on her husband's account. As she does not have any social media accounts, we do not know much about her current state of affairs.