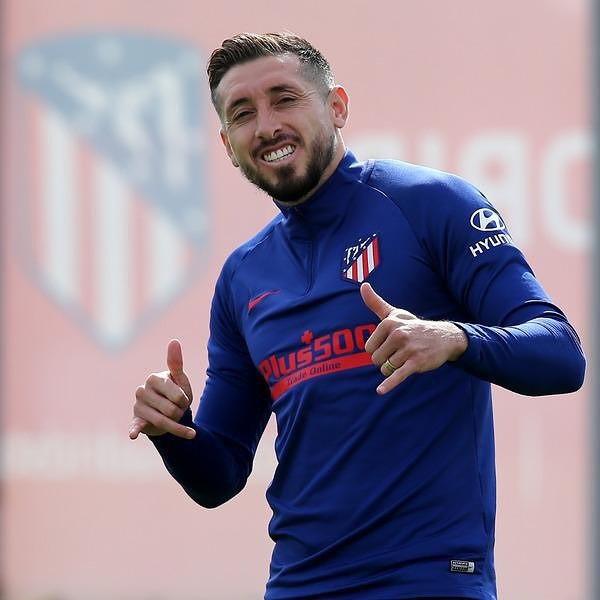 Héctor Miguel Herrera López is a guy from Mexico who is currently playing for Spanish club Atlético Madrid and the Mexico national team as well. He worked so hard that the Guardian included him in the list of 100 Best Footballers in the World in 2014! What is the secret of Héctor and why should you care?
Everything started in Pachuca
Héctor was born on 19th April 1990, in Rosarito, Mexico. He came from a humble family and was raised in the poor suburbs. As a kid, he was keen on football very much. In 2010, he started his career as a professional football player with Pachuca.
Believe it or not, Herrera's successful career in football could have never started. When he decided to apply for Pachuca in 2010, he was pretty much broke at the time. Moreover, he got a pregnant girlfriend to take care of.
Instead of cheering her man up and encouraging him to get the position in the team, she insisted on finding a "normal" job with a stable income. Héctor Herrera, however, didn't give up his football dream, became a part of Pachuca, and never looked back.
At the age of 21, he made his debut on the football pitch in a North American Super Liga match. After the Toulon Tournament was held in 2011, where the Mexican national team thrived to get their victory, Herrera was considered to be the best newcomer of the year. In 2013, he scored his first goal in the match against the Mexican football club Atlante.
The first Mexican stars at the Olympic Games
Spectators, enjoying the Olympic Games held in London, could hardly believe their eyes when Mexico won the gold medal at the Wembley Stadium completely out of the blue. This was the first football trophy in Mexican history!
Honestly, let's face it; no one had ever believed that the Mexican team could win a victory over Brazil. They were perceived as an underdog rather than a favorite as previously the team had experienced defeat after defeat in almost all international tournaments. And this is how the national team, including Héctor, entered the history book of Mexican sport.
Is Héctor for sale?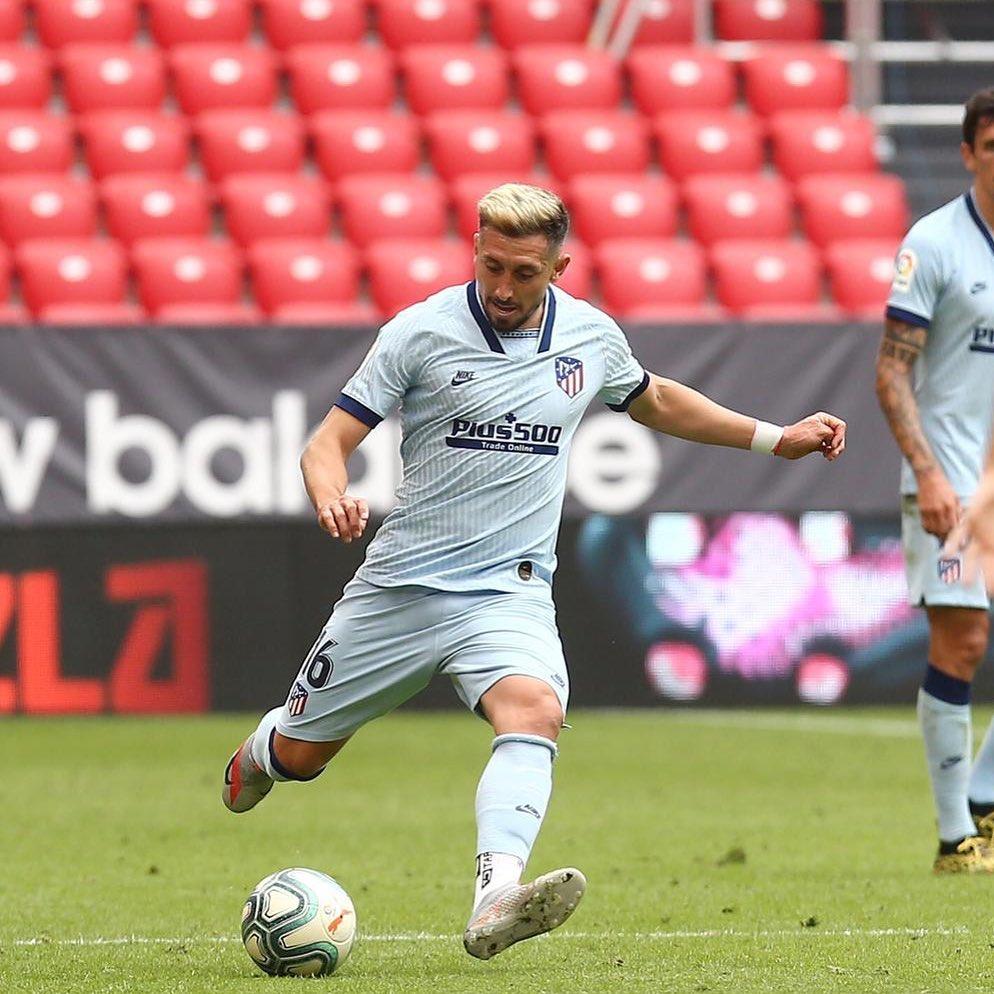 As surprising as it may seem, all these victories made Héctor Herrera quite a popular guy. In 2012, the rumors began to circulate that the English football club Liverpool got interested in Herrera. Nevertheless, in June 2013, it was announced that he moved to the Portuguese giants Porto.
They say the Portuguese football club paid €8 million for this player which ultimately made Héctor the most expensive Mexican football player at the time! Just for you to compare – the fee that Manchester United had paid for Javier Hernandez was lower!
When dreams come true
Héctor Herrera was regarded to be one of the biggest prospects for the Porto side and he disappointed neither the club nor his fans. He has always dreamed about going to Europe and gaining international fame.
During his first season playing for Porto in the Portuguese league, he took part in 17 matches and scored three goals. In 2014, Herrera received an opportunity to play in the UEFA Champions League and scored his first goal, enabling Porto to gain the victory over Lille OSC (French professional association football club) and BATE Borisov (Belarusian football team).
His second season turned out to be even more rewarding. In 2015, Héctor was announced to be the "Player of the Year" of Porto due to his fruitful previous season. And in 2016, he became the captain of the Porto, demonstrating strong leadership skills.
By and large, after over five years playing for Porto, Herrera has made around 200 appearances on the football field and captained many matches which proved his mastership both in football and mentoring.
Have you ever wondered what bonds Real Madrid and Herrera?
The thing is that in 2018, Julen Lopetegui, the Real Madrid football manager at a time, got interested in our Mexican football star. His desire to get the midfielder to become part of Real Madrid was further fueled by the performance that Héctor at the World Cup.
The Mexican national team held a match against Germany in the first group stage. Their victory over the German team came as a big surprise since the latter had always been perceived as the top international team in the world.
Herrera did his best indeed, demonstrating excellent midfielder skills. This game was considered to be his best match ever. He masterfully played against the famous pair of German midfielders – Mesut Özil and Toni Kroos. Herrera had more touches on the ball than the Germans did which is surprisingly unusual for the strategy the German team is likely to resort to.
So it is no wonder that the rumors had spread that Real Madrid contacted Porto, a current football club Herrera played for at a time, to negotiate a potential transfer.
Vanishing at Atlético Madrid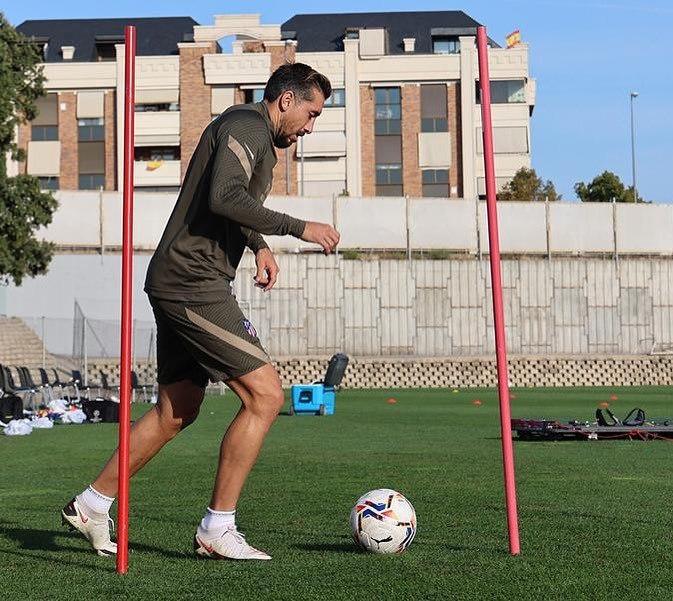 Real Madrid, as it turned out, was not the only one willing to see Héctor as a part of their team. In July 2019, Atlético Madrid announced that they had finally finished the negotiations regarding Herrera's shift to their club. They signed a contract with the Mexican football star for three years.
Contrary to all expectations, Héctor is far from being Atlético Madrid's Number 1 player. It seems as he has vanished at this football club, completely being in the background of his team. This may be due to his adductor (a muscle that pulls a part of the body back to its normal position) injury but he has missed the last eight games played by Atlético Madrid, especially an important match against Liverpool.
So far, he has scored only one goal and took part in 22 games out of 38 the Atlético Madrid has already played. Further performance is likely to get even more complicated due to the COVID-19 outbreak.
Maybe it's about time for him to look for a spot on another football club?
When being asked by a journalist about a possible switch to any other team, Herrera asserted: "My future is here (in Atlético Madrid). I have a contract for a few more years and that doesn't allow me to think about anything else other than having an important role here, because I live in the present and not in the future".
Some people believe that when a player didn't show any outstanding performance in the first months, he won't become a part of a new team in the future either. Being one of the most remarkable Mexican players, he'd better find some other place for him.
Where can you find Héctor on social media?
Instagram is the #1 go-to place to follow Herrera. There, he has an account @h.herrera16 and 1,1M followers. You can easily differentiate him from fakes by the verification tick. He regularly posts something interesting on his page.
Twitter is the #2 go-to place to find Herrera. His Twitter account is @HHerreramex. He has almost 950K readers here. The Mexican footballer is also a fan of Facebook and has a page there named @hherrera16. He's got around 160K followers there.