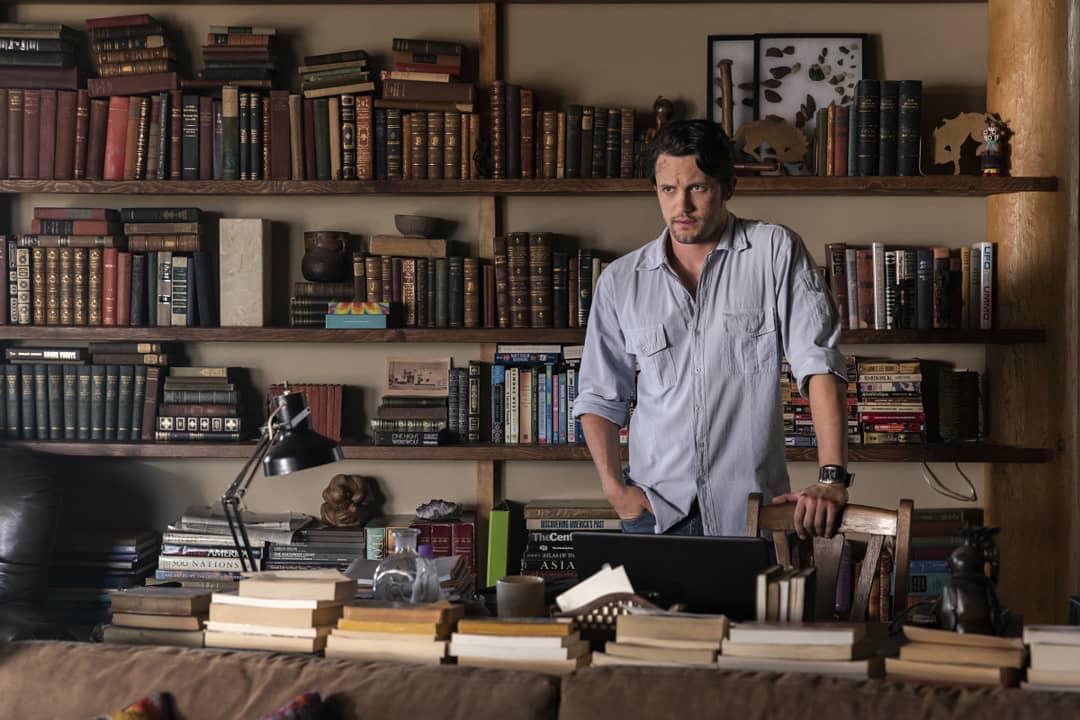 Nathan Parsons is a charismatic actor that has already stolen the hearts of million women around the world. Starting from General Hospital and ending up in the Roswell, New Mexico, Nathan has done a great job in acting. What's so special about him? Why is he so interesting to the general public? Let's find out together!
Did he really grow up in three places at once?
This handsome actor comes from Australia. He was born in Adelaide to the family of a civilian supervisor. Because his father worked in the military, the Parson family had to move a lot. Eventually, Nathan turned out to be in the USA.
Together with his family that consists of a mother, father, and two brothers, Nathan lived in two states – Colorado and Texas. To be precise, his hometowns became Boulder and Austin. This is how he learned a lot about American and Australian cultures.
"I grew up in Texas", Nathan shares, "Growing up in that environment, I rode horses, and I was around cattle, and I knew livestock really well. I knew food and BBQ." The actor knows everything about cows and shares how to handle them: "You gotta follow their head. Their head is always pointing at the direction that they're going".
When you look at Nathan, you can't figure out his cultural background at first glance. Well, this is because he absorbed parts of the two cultures. When he moved to LA, it felt like he wound up in a whole new world. Hence the Hollywood smile and sexy looks.
Nathan's love for anime and dancing
Not everyone knows that Nathan wasn't an actor originally. When he was a kid, Parsons used to do voice-overs for Japanese anime. His voice was used in Nadia: The Secret of Blue Water, Soul Hunter, Devil Lady, and Jing: King of Bandits.
Maybe he did that solely for money. But, there's a possibility that Nathan loves anime and watches it in his free time. The actor has never publicly shared his love for these cartoons so we can only suppose whether he likes it or not.
When he graduated from high school, Nathan enrolled in the University of Southern Carolina to study acting. He was supposed to get a diploma but that never happened. Instead, he dropped out of university in three months to pursue his career.
As a result, he became a member of the dancing company Boom Kat Dance Theatre. This non-profit organization is into making dancing theatre performances. Yep, Nathan wanted to dance, not act. However, things turned out not the way he expected.
Going wild in GH, True Blood, and The Originals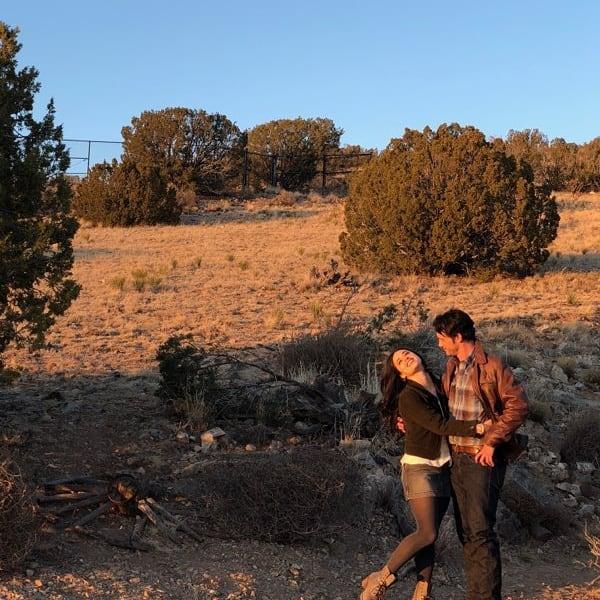 His first steps to acting were made in 2007 when he played the role of Soda Spritzer in the comedy horror Teeth. This movie has an interesting plot: women's vaginas have teeth and bite off men's genitals. Curious, isn't it?
2009 was a lucrative year for Parsons since he took part in The Brotherhood V as Holden Williams and General Hospital as Ethan Lovett. On the set of General Hospital, he met Kirsten Storms, Antony Geary, Lisa Lo Cicero, Maurice Bernard, and other fellow GH stars. However, his role was episodical so he appeared in only a few series.
Nevertheless, Nathan revealed in the interview with Hallmark Channel that his General Hospital colleague Anthony Geary was his role model at the time. Nathan says: "I learned so much from him. Just the way he carried himself and the way he carried the show…It really impacted me".
For his role in General Hospital, Nathan Parsons was nominated for Daytime Emmy Awards in 2012. The category was Outstanding Younger Actor in a Drama Series. Well done, Nathan!
A 2011 thriller The Roommate starring the star of Gossip Girl Leighton Meester, the Twilight star Cam Joslin Gigandet, and The Vampire Diaries star Katerina Graham was a more successful project in terms of meeting new celebrity friends.
Other works of his include Pet, Late Bloomer, Justice, and I Still Believe. I Still Believe is a 2020 movie starring Nathan Parsons and the Riverdale star KJ Apa. The poster of this movie didn't contain Parsons' name on it. The actor joked about it: "They forgot to put my name on the poster but I think I'm in this…Check it out!"
Nathan earned the true fame through filming in True Blood and The Originals. A fun fact to know – he played both a vampire and a werewolf, two species that are considered enemies. What do you like better – Nathan-vampire or Nathan-werewolf?
Parsons has become friends with many famous actors this time, as well. Among them are the She's All That star Anna Paquin, the Big Little Lies star Alexander Skarsgard, the American Horror Story star Denis O'Hare, the Mean Girls star Lizzy Caplan, and others.
In the Originals, he met Joseph Morgan, Claire Holt, Phoebe Tonkin, Daniel Gillies, Candice Accola, Riley Voelkel, and many others. Now, he participates in Roswell, New Mexico where he's got the main role of Max Evans, the man with paranormal abilities.
The latest TV work of Nathan is "A Feeling of Home", a TV-movie about high school sweethearts, Ryan and Abby. He plays an average Texas guy working as a ranch manager, while she is a girl who moved from Texas to New England and tries to fake her origin. "We reconnect and spark old feelings again", says Nathan.
The mystery of his love life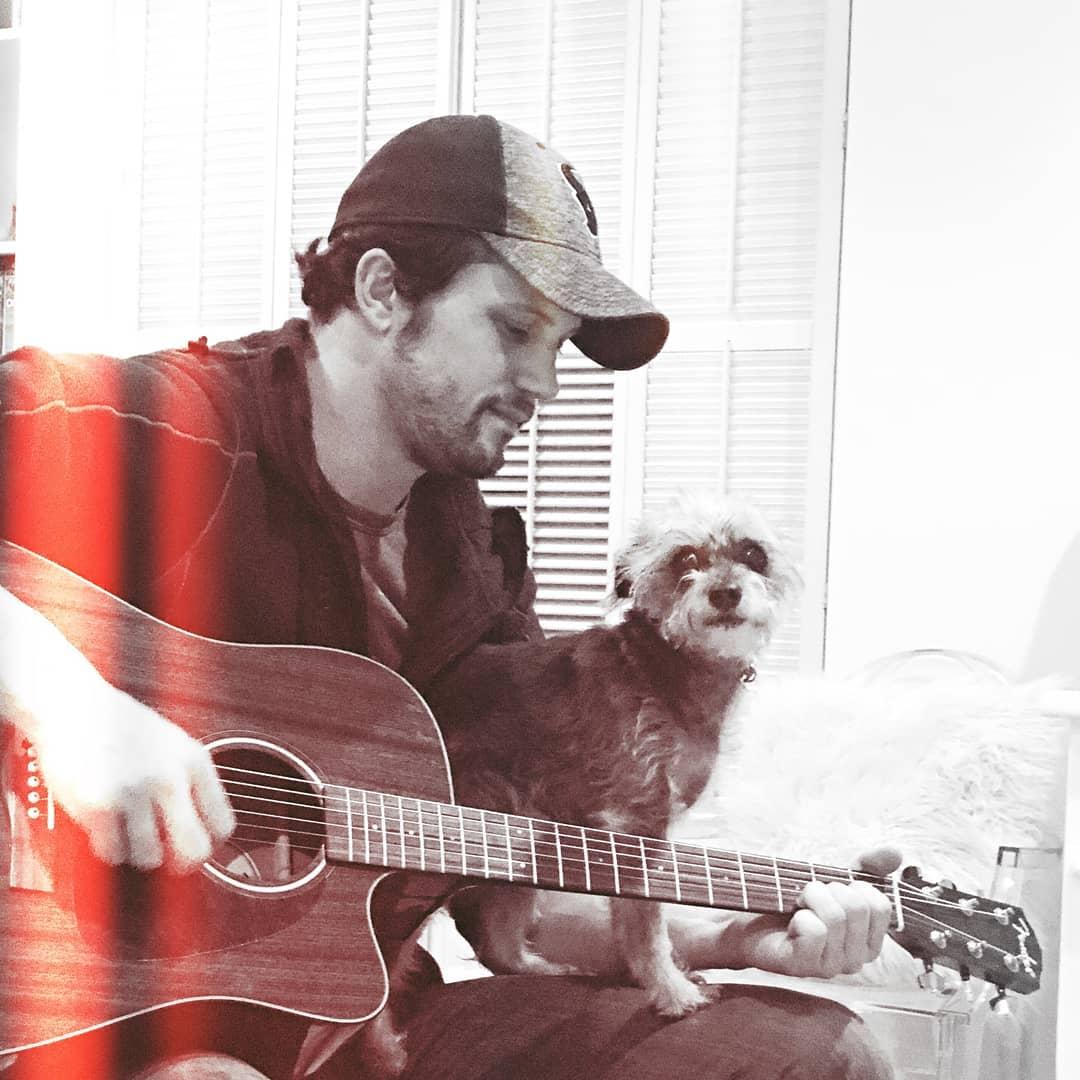 Little is known about his family. The less is heard of his girlfriends. However, what we do know is that Nathan is straight. Good luck, girls! Many people speculated that he had a relationship with Phoebe Tonkin, his wife in The Originals. However, the rumors were never confirmed by the actors.
Other fans of Nathan believe that he might be dating his Roswell, New Mexico co-star Jeanine Mason. Together they appeared on TV Guide where they played the Guess That Alien game. The two were pretty happy together and laughed the whole time. However, that doesn't mean they're together. Yet.
Some sources say that his favorite singer is Rihanna so maybe he's into creative girls after all? But, no one knows if the two have met. Nathan is pretty secretive when it comes to love life. He prefers to keep his relationships to himself.
Nathan doesn't have kids that the press is aware of. He appears to be single. Nathan is now pursuing his acting career and keeps being focused on work rather than women. At least his female audience is happy that the heart of Nathan is still free.
Where can you find Nathan on social media?
Nathan has accounts on Instagram and Twitter. His Instagram page is @nathandeanparsons. P.S. You'll never find his profile if you just type Nathan Parsons in a search tab. It will work if you've already been on his page, though. He has a verification tick and 123K followers.
His Twitter account is @Nathan_Parsons. He has 38,8K readers but hasn't posted anything for more than a year now. His Insta page is alive but the last post was made almost six months ago. He's busy working, ladies, so he may not respond to your "Hi, there, hottie". Oops.