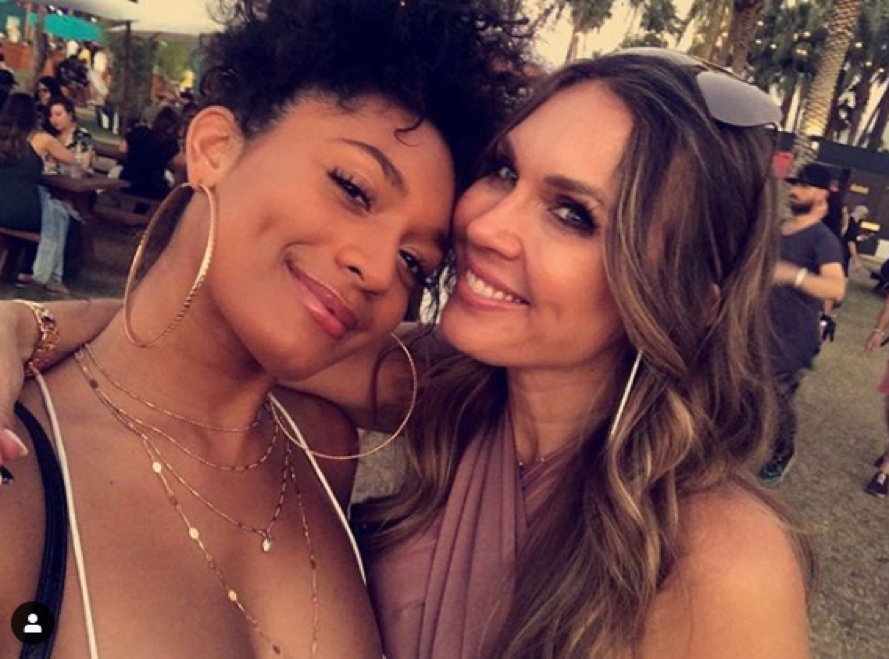 It's almost impossible to find someone who hasn't heard a word about Joe Rogan and wouldn't have any idea who he is. All of us are fond of listening to his famous podcast, The Joe Rogan Experience. Some also know him as a witty stand-up comedian. At the same time, sports fans are aware of his previous career as a sports commentator. Needless to say, Joe Rogan is entirely in the public eye. But he became one of the few celebrities who managed to divide their public and personal life perfectly well. Perhaps that is why there is not so much information about his wife, Jessica Ditzel, that could be found online. And yet, we coped with this challenge and found every possible detail about her! So get ready to find out a couple of interesting facts about Joe Rogan's wife!
What Do We Know About Her Childhood and Family?
To be honest, not too much. Jessica Ditzel was born on July 18, 1975, in Sugar Land, Texas. She has a sister named Trinity. We don't know much about her parents, but her father, Jeff Conrad Ditzel, is a musician who plays country and folk music with his band Ditch Pickles. Jessica's mother's name is Donna Ziemer-Ditzel, and she works in Fairview Health Services, in Minneapolis.
How Did Joe and Jessica Meet Each Other?
After graduating from Doherty High School, Jessica moved to Long Beach, California, to join the rows of California State University's students. After graduation, she tried herself as a model, but this intention wasn't very successful. So, as a lot of girls in LA, Jess became a cocktail waitress and a bartender in a local restaurant. And that was a good idea because that bar was the very place where she and Joe met each other back in 2001.
Soon after, the two of them began dating. The relationships lasted for about seven years until Jessica became pregnant with their first kid, Rose. After the baby was born, Joe and Jess pronounced their wedding vows to each other and became a family. The ceremony was close and included only relatives and some friends.
Rogans happily live together for almost twenty years and have never given a reason for the tabloids to stick their nose into their personal life. Since 2018, the family lives in Bell Canyon, California, where they bought a mansion for about 5 million dollars. It has a breathtaking view from its open terraces and is totally off the charts.
Did You Know Jessica Ditzel Has Three Kids?
Jessica and Joe have two joint children. These are two girls, Rose and Lola Rogans. The eldest one, Rose, was born in 2008 before her parents officially tied the knot. The youngest girl was born in 2010.
In addition to children from Rogan, Jessica has a daughter from her previous partner, Keven "Dino" Conner, who was a member of the popular 1990s band H-Town. Jess gave birth to her first child, daughter Kayja Rose Conner, in 1998. When the little one was only two years old, her parents broke up because of some cheating rumors, and in a couple of years, Keven "Dino" Conner died in a car crash. Long story short, until the marriage with Joe, Jessica raised a daughter on her own. But since she tied her life with Joe's, her husband adopted Kayja and became her stepfather, so everything was great after all.
Kayja Rose followed in the footsteps of her biological father and is now trying her hand in the Rhythm-and-Blues and soul field. She has already released her first album, Tipsy, and is very active on her Instagram account. So, let's wish good luck to Jessica Ditzel's oldest daughter in her musical career!
What Does Jessica Do for a Living?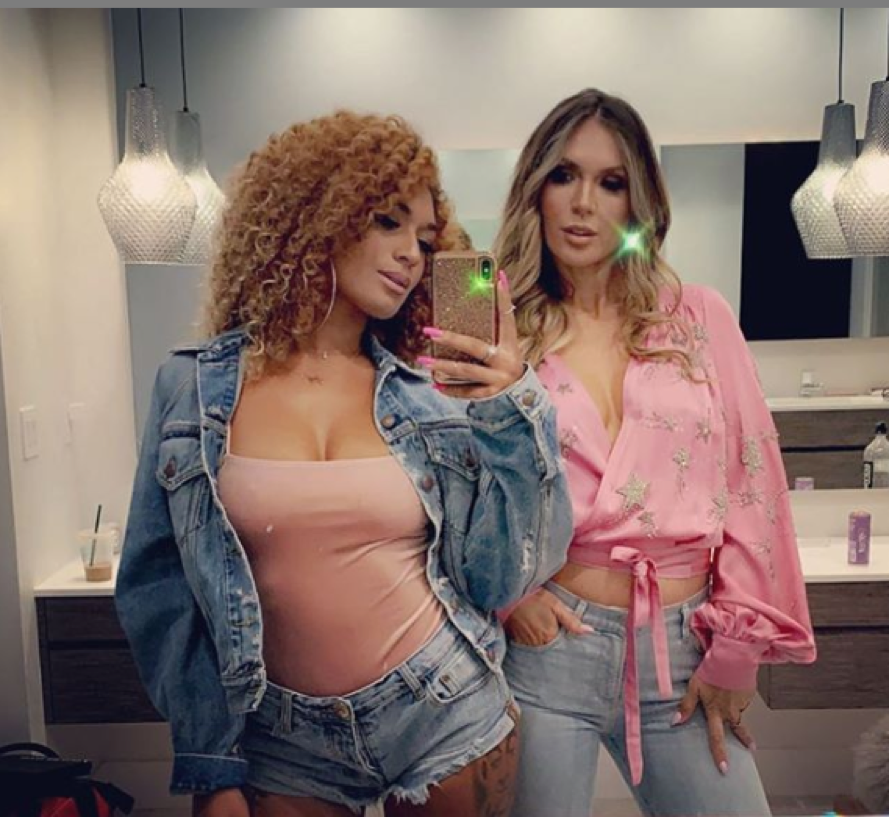 As we already mentioned above, before meeting her future husband, Jessica worked as a waitress and bartender and tried herself in modeling. Also, she had some occasional occupation as a product analyst and a manager assistant for the "Volvo Motorsports" and a "Rent a Car" Company, respectively.
It might seem that Jessica didn't need to work anymore since she tied herself with a very wealthy man. However, Jess became a successful TV producer. She produced some of her husband's shows and inspired him to create new ones. Besides, she participated in the creation of an extensive documentary project entitled "Hollywood and divine: Beauty secrets revealed."
Unfortunately, we don't know exactly her net worth. But considering that she is married to Joe Rogan, whose estimated net worth of about 25 million dollars, this woman has everything and needs nothing more.
What Does She Look Like?
In one word: gorgeous! When you are looking at this eye-catching, slender, and fit woman, it is difficult to believe that she is already in her forties and is a mother of three kids. But not for nothing, Jessica was a model in her past! So she remains in great shape these days and looks much younger than she really is. To make sure of this, just take a look at the photos with her eldest daughter, Kayja Rose. On them, Jessica and Kayja seem to be two friends, not mother and daughter at all.
It should be noted that Jessica is a rather tall woman that is a common feature of ex-models. Her height is about 5 feet 10 inches, and her weight is 143 lbs. Also, she walks in high-heeled shoes very often, that's why she seems even higher. However, in combination with the bends of Jessica's shapely body, her high growth looks well-balanced.
Jessica brightens her long, naturally dark hair at their ends, which makes her look like a dark blonde. She usually curls them a bit and styles à la Beach waves. With her blue eyes, this dark blond waved locks look just marvelous.
Where Can You Find Jessica Ditzel On Social Media?
The short answer: nowhere. Seriously, she's very hard to track down. Jessica has no profile on Facebook or on Instagram, Twitter, and so on. And this is very predictable, because, as we said above, the Rogans managed to divide their lives into public and private. Therefore, Jessica's daily routine is surrounded by mystery. So, her husband's fans (and possibly her own – who knows?) have to be content with the crumbs of information that can be found online.
However, there is a small life hack to help you follow Jessica on social networks sometimes. We are talking about her eldest daughter's Instagram profile. Kayja Rose (@ggoldencurlss) periodically posts photos with her mom, adding cute captions to them, such as «Happy mamas day to the coolest cool mama I know." Isn't it sweet? But, of course, this is still Kayja's account, so Jessica's pictures do not appear so often.
However, in her husband's Instagram account (@joerogan), she does not appear at all. But who knows, maybe someday, Jessica will finally reveal the secret of her mysterious life and create a profile on one of the social networks.