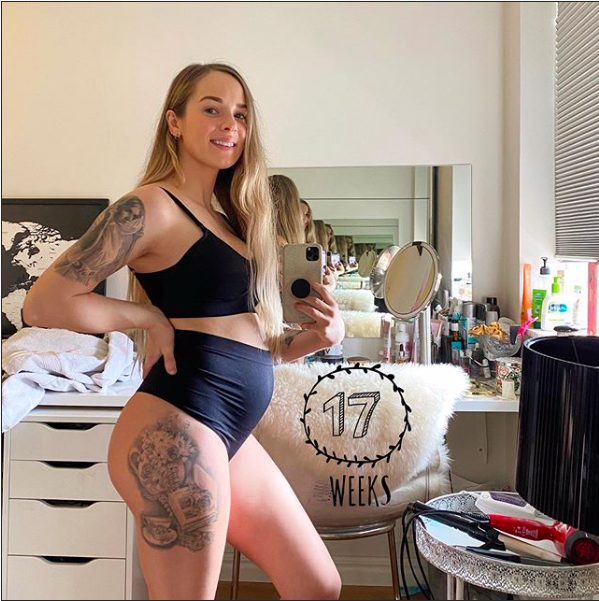 All the fans of HBO's Game of Thrones know who Gregor "The Mountain" Clegane is. The actor who played this character on the TV is the Icelandic athlete Hafþór Júlíus Björnsson. He is a winner of a series of The World's Strongest Man competitions and looks like the real Vikings probably looked like. It is almost impossible to remain indifferent, watching this enormously strong and robust guy who indeed resembles a mountain of muscles. But Hafþór's outstanding size becomes even more impressive when his wife appears next to him. Kelsey Henson looks like a tiny Thumbelina beside her tall and muscular husband. So, what do we know about this splendid beautiful woman except that she is a spouse of Hafþór Júlíus Björnsson? Let's see!
Family Is Everything for Kelsey
Kelsey was born on March 5, 1990, in Alberta, Canada. She is not the only child in the family; she has a sister named Jamie. Judging by their profiles on social networks, the girls have excellent relations. Even now, although they live in different countries, sisters try to find opportunities to meet each other from time to time. By the way, Kelsey has a niece, whom she is merely crazy about. This is Jamie's daughter, Nikyla, who was born in 2011. Kelsey posts a lot of photos of her niece on Instagram and likes to spend time with the girl when she comes to Alberta.
As for Kelsey's parents, too little information is available about them online. However, it is safe to say that her father does not mind fishing occasionally, and Kelsey herself joined him in this activity more than once.
What Was Her Life Like Before Meeting the Mountain?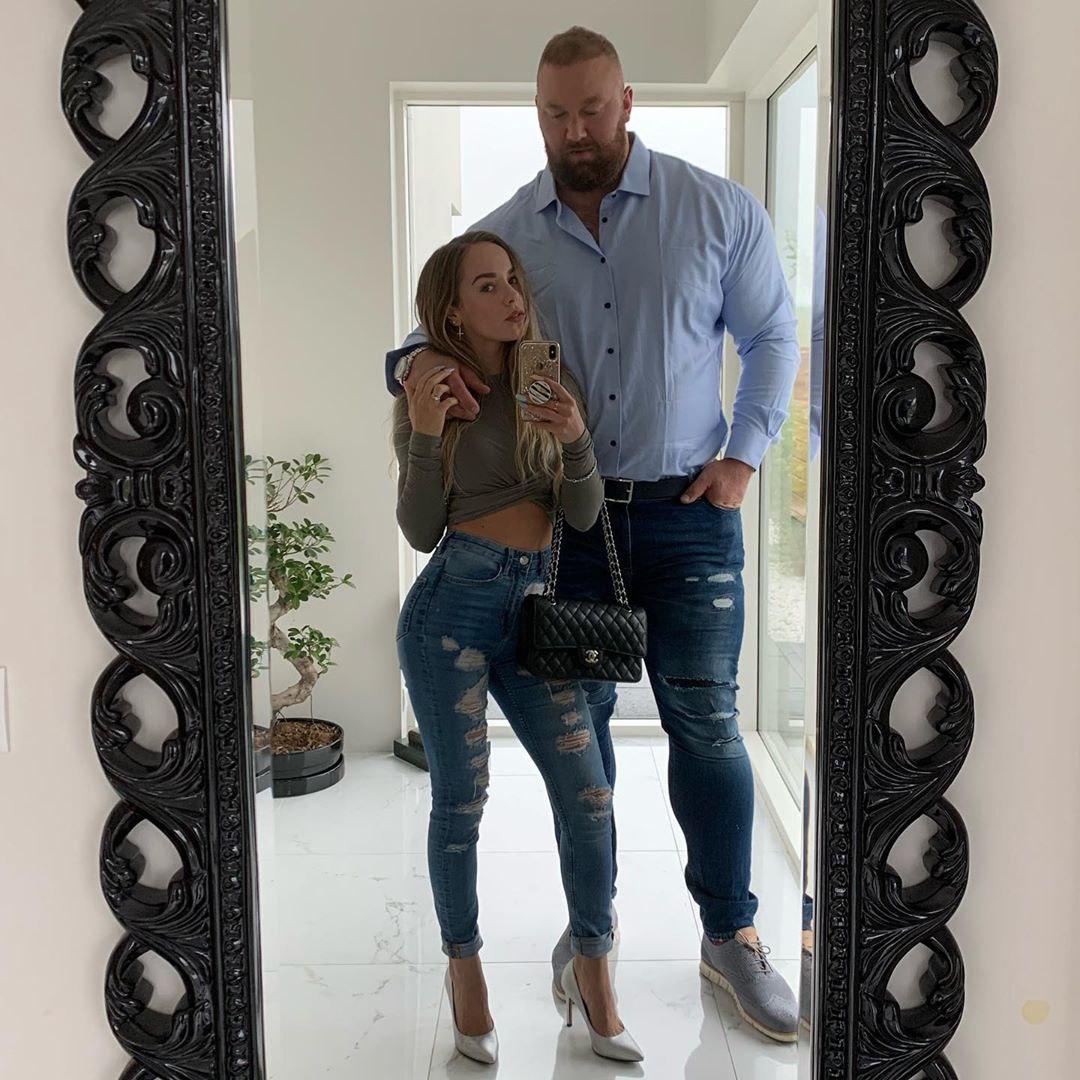 After graduating from a local high school, Kelsey went to the University of Alberta, where she studied Occupational Health and Safety. After graduating from the University, the girl worked as a construction safety officer at the energy company Suncor Energy, near Fort McMurray.
When she was not occupied at her main work, Kelsey worked as a waitress in a local restaurant Earls Kitchen & Bar. It was the exact place where she met her future husband back on September 9, 2017. At that time, Hafþór Björnsson came to Alberta to take part in the sports competition. The athlete just went to the restaurant to grab a bite to eat, not suspecting that this day would change all his future life. Kelsey recognized the famous actor from Game of Thrones and came to him to ask for a picture. Perhaps the story would have ended on this point since the celebrated athlete got used to fans asking him for a photo. But Hafþór could not help but notice the girl's beauty and didn't hesitate to tell her so. It was a love from the first sight, and soon after, they became dating.
The Relationships and Wedding
The relationship between the famous athlete and a miniature Canadian blonde girl ran like the wind. Just two months after meeting, Hafþór invited Kelsey to visit him in Iceland. The country and the people she met there made a lasting impression on her. Soon after, the couple traveled to Alicante, Spain. By the way, the love birds recall with a laugh that it was there that they fell into the most embarrassing situation in their lives. While staying at the hotel, they were so carried away by each other that they broke the bed. After this first trip, the couple used to travel a lot: in addition to Spain, they visited Paris, Tel Aviv, and the Philippines before they got married.
On October 20, 2018, Kelsey posted on Instagram a photo that made her followers realized she and Hafþór were already married. The wedding took place on August 24, but fans of the star couple found out about this only two months later. It is noteworthy, Kelsey did not take her husband's last name. Some of the fans were baffled about this. They even asked Hafþór and Kelsey this question on their video "Q and A" on their YouTube channel. It turned out that women in Iceland do not take their husbands' last names because it can cause confusion in the future. The fact is that the name of the future children of the couple is formed on behalf of the father. That is, Hafþór and Kelsey's future child will have the surname Hafþórson or Hafþórsdottir, neither Björnsson nor Henson.
Career Changes: From a Waitress to a Fitness Trainer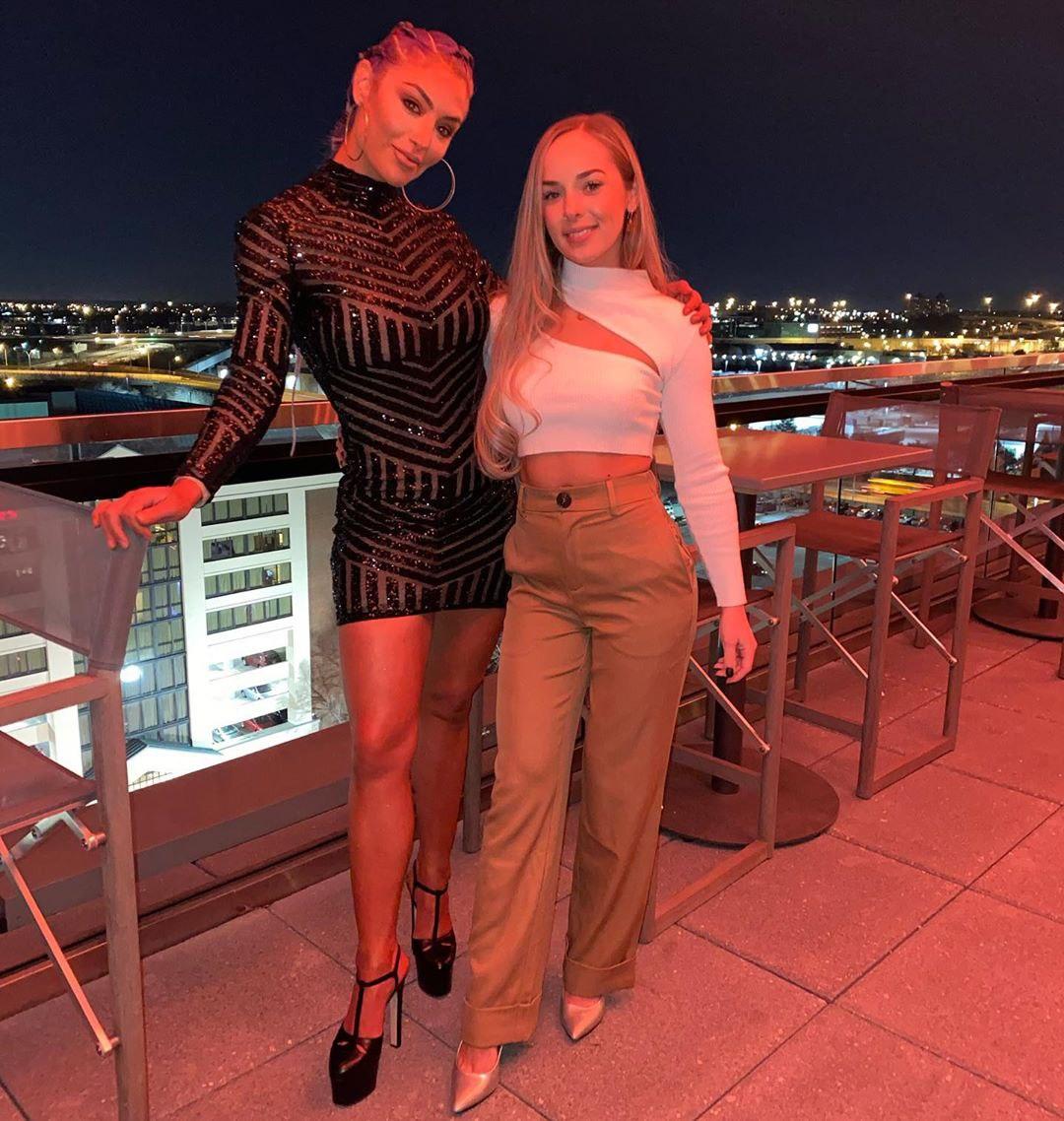 Kelsey always led an active lifestyle and was fond of sports, even before she met Hafþór. She worked out in the gym in Alberta, and while traveling to Australia in 2013, she tried surfing. However, it was the fateful meeting with The Mountain that made her radically change her career. So, from a waitress, Kelsey turned into a fitness instructor. Today she and Hafþór are running Thor's Power Gym in Kópavogur, Iceland.
Little Hafþórson Is On His Way!
During the recording "Q and A" video on July 21, 2019, the couple was asked whether they wanted to have children. Kelsey replied that she was definitely all for the idea. Very soon, it became known that she and Hafþór were waiting for their first child (Hafþór already has a ten-year-old daughter). It soon became also understood that it would be a boy.
Kelsey, in addition to her main Instagram account, now maintains an additional one (@uncensoredmommy) where she captures everything related to her pregnancy. By the way, although she is expecting, Kelsey hasn't quit sports and keeps working out.
Where Can You Find Kelsey Online?
Kelsey is quite a public person. She actively updates her verified profile on Instagram (@kelc33), which already has 455k followers. When it became known that Kelsey was pregnant, she registered a second account (@uncensoredmommy), which also became popular very quickly and already has 20k of followers. Besides, Kelsey regularly appears in videos on her husband's YouTube channel.
Some Funny Facts About Kelsey Henson
• Like her husband, Kelsey has many tattoos. One of them is Princess Leia from Star Wars.
• Apparently, Kelsey is a fan of George Lucas' saga. After all, in addition to the tattooed portrait of Leia, she posted a photo taken at the Paris Manga & Sci-Fi Show. There Kelsey was photographed on the Star Wars location surrounded by the cosplayers of the characters.
• Despite eating healthy dishes, Kelsey is fond of junk food, especially pizza, cheeseburgers, and poutine.
• Björnsson's height is 6'9," and Kelsey's is 5'2″, which means Hafþór is almost 20 inches taller than his wife. But such a difference in growth not only does not bother them but also seems very cute. Indeed, fragile Kelsey's figure seems so miniature and delicate against the background of the muscular and tall spouse. Once, some of the followers asked her how they manage to kiss. To this, Kelsey answered with a laugh that Hafþór usually picks her up or bends over, while she tiptoes.