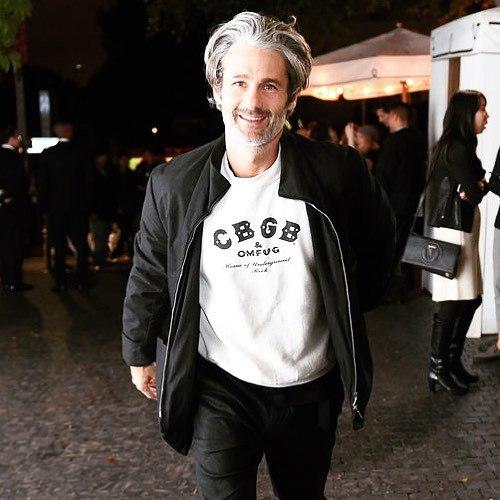 Even though Scott has a widely known girlfriend and a bunch of powerful friends, he doesn't seem to strive for fame and be in the limelight. He started as a celebrity clothes designer and ended up being one of the Loomstate co-founders, a company that produces 100% organic cotton apparel.
Scott's way to a fashion designer – what do you need to know?
Little is known about Scott Mackinlay Hahn's family, childhood, and youth. However, some people say he's half Jewish by origin. He was born in the 1980s in New York. Scott never shared much about his parents so it's unknown who they are, where they live, and what careers they pursue.
When he was a kid, Scott was already interested in fashion and everything connected with it. Thus, he later went to the New York School of Design to receive in-depth knowledge in this sphere and see what it's like to work in the industry.
On his way to fashion stardom, Scott designed outfits for Hollywood celebrities. Maybe, that's exactly how he met Winona. Anyway, his vision was appreciated by world-wide stars. This triggered an instant urge of Scott's to start his own environmentally-friendly business without harming ecology.
Loomstate is the first company co-founded by Scott. Another creation of the designer is Egun, the brand that was launched together with Bono. Bono, or Paul David Hewson, also brought his wife Alison Stewart to work with them. By the way, U2 lead vocal and rhythm guitar is also a good friend of Scott.
The launch of one of the first eco-friendly clothing companies in the world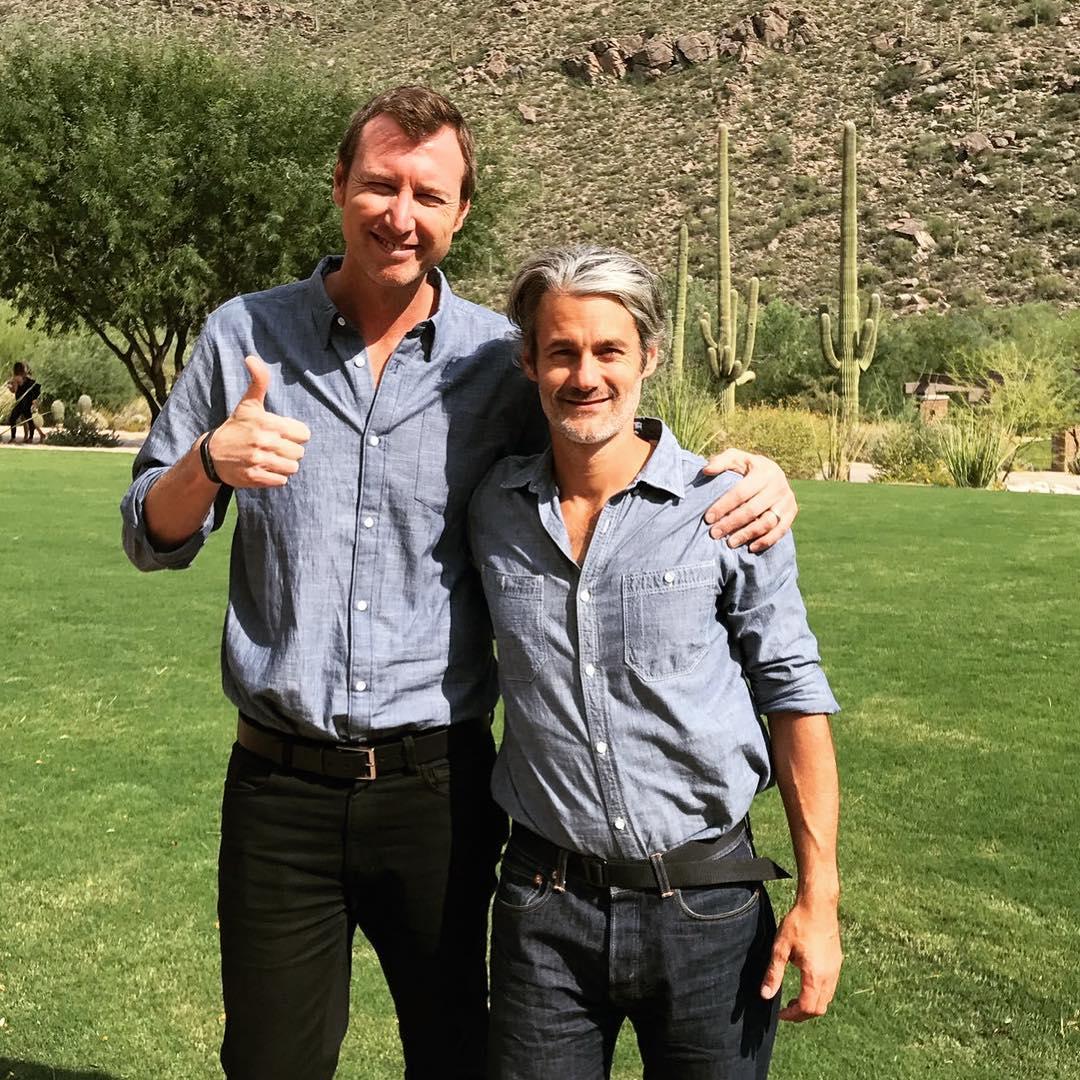 "Think systemically. Don't look for that one panacea solution that's going to change everything. Everything's connected and, you know, you need to measure the impacts not only of the challenge or the problem you're trying to solve but also, you know, setting some goals around – what's realistic in terms of where change can be made".
These words belong to Scott and show how much he cares about the environment. The fashion designer believes that beauty can be achieved through safe and nature-caring ways. Everyone can change the world and make a valuable contribution.
With this in mind, he and his friend Rogan Gregory created Loomstate in 2004. Their company's goal is the sustainable production of organic cotton clothes. "This is clothing that goes beyond fiber and fabric, to include moral fibers we share and the community fabric that binds us".
The main principles of Loomstate are raw material and traceability. They aim at being social and environmental. Thus, they cooperate with the USDA National Organic Program, the Organic Content Standard, the Global Organic Textile Standard, Social Accountability 8000, the Worldwide Responsible Accredited Production, OEKO-TEX 100, and the Global Recycled Standard.
Loomstate's suppliers are located in India, Africa, Turkey, Peru, and the US. Natural cotton that is later used to produce tencel is the main material in Loomstate. The traditional production of cotton clothes is not as safe as we think it is but not when it comes to this company.
This approach to manufacturing and business managing led Scott and Rogan to cooperate with Chipotle, Whole Foods, Shake Shack, Shop House, Pizzeria Locale, and many others. They helped these companies create brand uniforms that would represent the business better.
Meeting Winona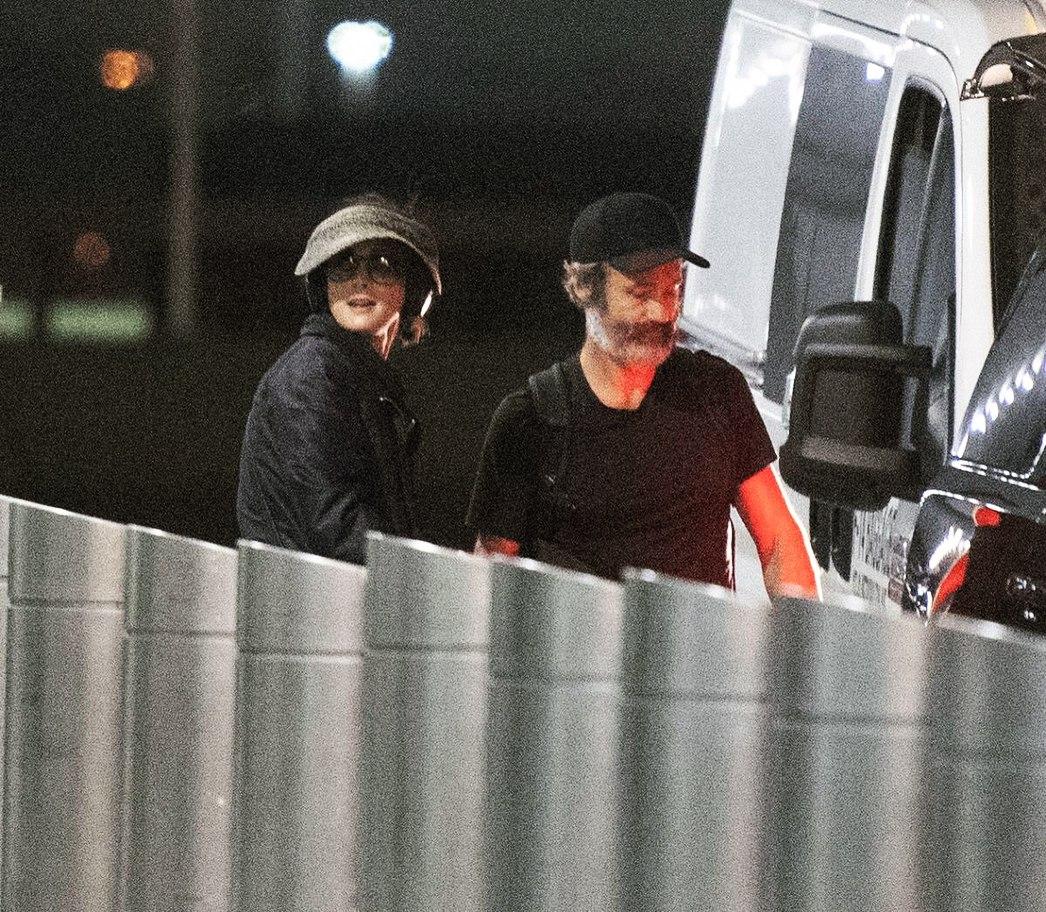 Winona Ryder is best known for her roles in Edward Scissorhands, Beetlejuice, Girl, Interrupted, Dracula, Stranger Things, and many other movies and TV-shows. She has her star on the Hollywood Walk of Fame. Currently, she's working on The Plot Against America and Stranger Things.
Winona is pretty popular so I bet you've been waiting to hear more about her love life with Scott. These two are a mystery. Seriously. They don't share a thing with the press and remain fully secretive about their relationship. The only thing we know is that they've been dating for about 9 years.
They made their latest public appearance shortly after Winona starred in Stranger Things, a popular American TV-show. The two look perfect together on the red-carpet events like movie premiers. Nevertheless, they don't like to be in the public eye at all.
According to different sources, Scott makes about a million dollars each year. His net worth is estimated at around one million dollars, while his girlfriend Winona Ryder owns about $18 million. Not bad, huh?
What's more interesting is their age gap. It's 9 years. Winona is a little bit older than Scott, so to say. However, the two look incredibly adorable judging by those rare photos paparazzi sometimes make of the couple.
In 2011, Winona and Scott started seeing each other. That's all that we know about these love birds. Oh, wait, and they're not going to get married. Winona was engaged to Johnny Depp but it didn't work out. She even married Keanu Reeves (for a movie) but it didn't last for long either.
Taking to account that Ryder is more famous and way richer than Hahn, the couple seems not to fight over it. It feels like they don't fight over anything since we know nothing about their relationship. However, almost 10 years in a relationship prove that the pair is happy with one another.
Scott doesn't seem to have wedding plans with Winona. However, no one knows for sure. The actress says that since her parents have been happily married for 45 years, she has pretty high standards. Let's see what these two have in mind.
Wandering through the forest and catching the waves? What is Scott really up to?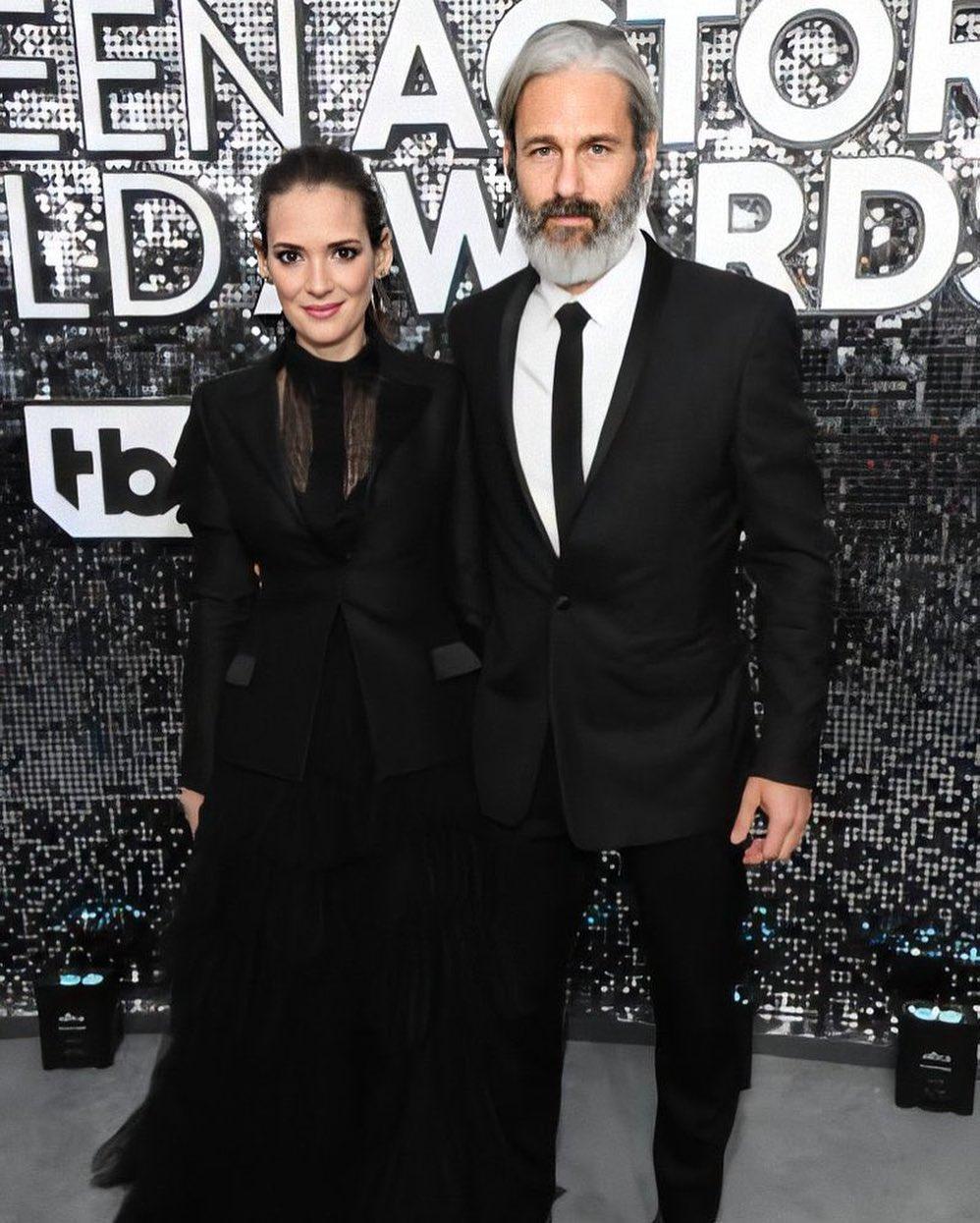 Everyone has favorite activities and hobbies. Well, Scott is not an exception. He has always been in love with nature. Thus, Scott loves spending his free time in the forest exploring trees, leaves, and grass. His favorite smell is probably freshly cut grass. So, if you're up for a picnic or planning to go camping, invite Scott!
Another hobby of his is bodysurfing. It's the same as surfing but you catch the waves without any equipment. You simply ride the wave on your own and try to be a single whole with the ocean. The adrenaline rush goes hand in hand with sports like this one.
Forces of nature serve as a major source of inspiration for Scott. This is where he gets his energy and replenishes power. No wonder why he is so conscious regarding the environment. This way he thanks mother nature for giving us such a wonderful life.
For you to know, Scott also supports feminism. He used to repost a lot of information on equality and how human rights should work towards women. Winona is a lucky girl, right?
Where can you find him on social networks?
Scott keeps a low profile and doesn't make appearances on social networks. The only social network that he uses is Twitter. @Kelpsav is his account name on Twitter but the account has not been updated since April 2017. Instagram and Facebook are still waiting for Scott to sign up there.
Winona Ryder doesn't have accounts in social networks, as well. She is afraid of the mere word "followers" and doesn't want to have people watching her on the net. Scott seems to agree with his honey and support her in living a low-key life.