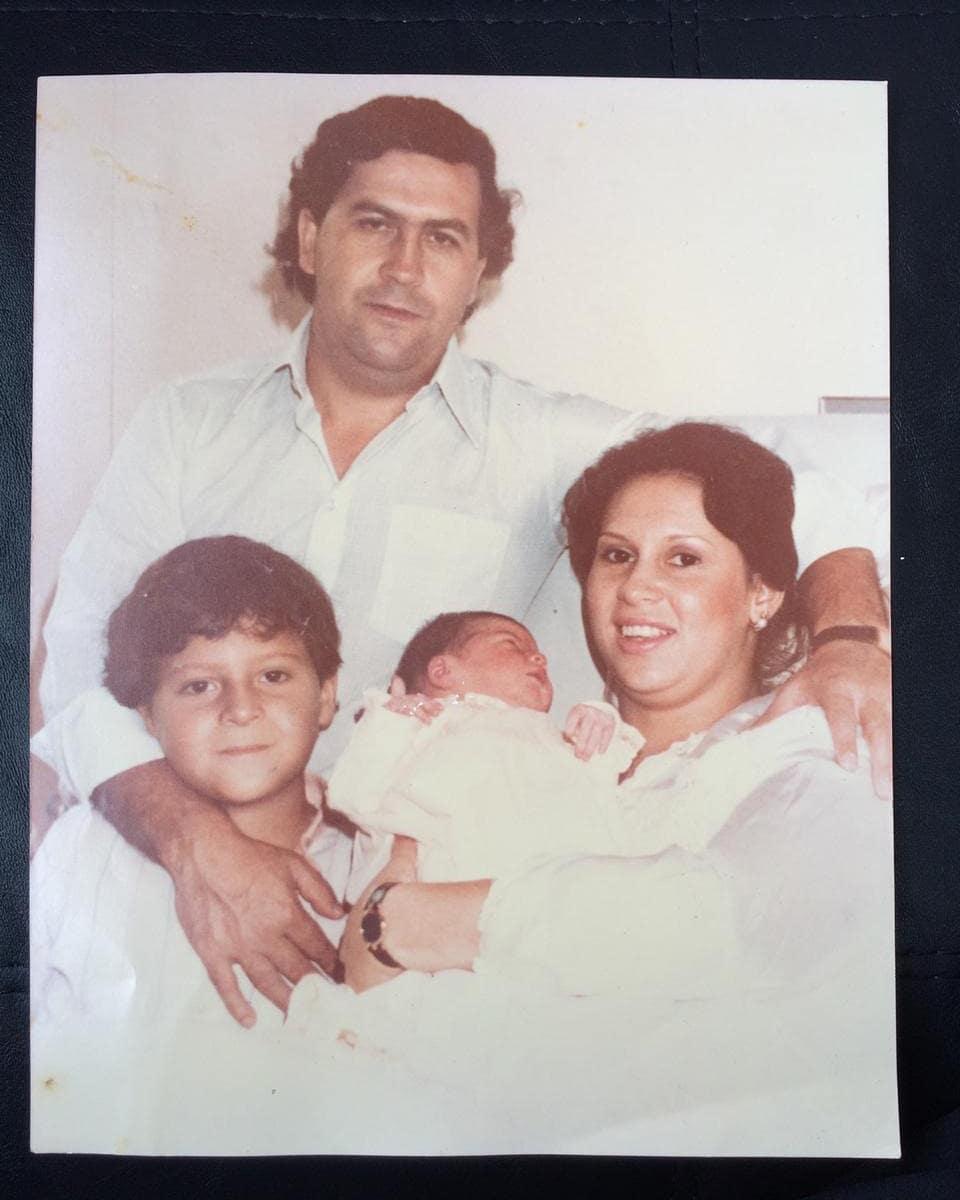 Although Bonnie and Clyde have become one of the most romanticized couples in history, they didn't have a chance to enjoy life to the fullest. Being engaged in criminal activities doesn't equal having a happy life. That's what Manuela Escobar, the beloved daughter of Pablo Escobar, will always remember.
Her daddy was ready for everything to make her happy.
Pablo Escobar could not go unnoticed in this story. He wasn't just a common drug dealer but the lord of the Colombian drug dealing business. In the 1990s, he was so rich that many people considered him the richest man in the world. At some point, the Medellin Cartel provided 80% of all drugs in the US.
Netflix dedicated a whole TV-series to the life and death of Pablo Escobar. It was released in 2015 and hit the screens of millions of viewers around the world. I guess you are interested in Manuela after watching this series, huh?
Anyway, the "successful" business of Pablo didn't turn out to be a good idea for his wife and kids. In 1984, Pablo and his wife Maria gave birth to the beautiful girl Manuela who became the heart and soul of Pablo. The couple also had a son Juan but Manuela was her father's favorite, that's for sure.
Despite being the most powerful and dangerous person in Colombia, Pablo changed whenever he was with his little girl. When she wanted a pony for her birthday, he bought a little horse, stapled a horn to the animal's forehead, and attached wings so that it looks like a real pony.
You might consider this a violent act and cruelty towards a poor animal, and you will be right. However, the smile on Manuela's face was probably worth a thousand horses made pony for Pablo.
Another example of how much he loved his daughter is when he burned around $2 million to make her warm. It happened in the 1990s when Escobar was hiding with his family from authorities in the mountains. Manuela got sick and needed warmth so he took out $2 million and made a fire for her. He didn't hesitate for a minute.
All of this shows that Escobar had a soul despite what people say about him. At home, Pablo turned into a caring father and a loving husband. He found solace in his family and shared everything he had with them. Unfortunately, problems with the law were inherited by them, as well.
This is how Pablo's love for Manuela almost killed her.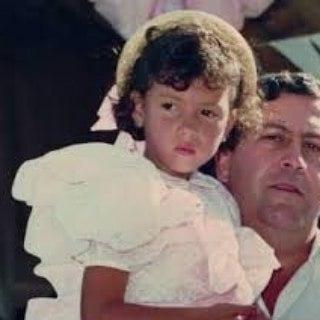 Escobar's enemies knew how much he cared about his little princess. That is why they attempted to steal and kill her when she was little. The brother of Manuela, Juan, later shared with the press that she suffered from injuries after one of the successful kidnapping instances.
The family always tried hard to hide Manuela from others and keep her safe. Thus, they never told anyone except the most trusted people about the whereabouts of Manuela. Probably, this is why a girl suffered from depression after the death of Pablo.
Pablo Escobar's death – before and after.
On December 2, 1993, Escobar was shot dead when he was escaping from the police. Law enforcement agencies spent millions of dollars to catch Escobar. This exhausting and cost-consuming process lasted for more than a year. Thus, right after Pablo was shot, the police officers took a photo when they smile over Escobar's dead body.
The family of Pablo was in bits after it happened. Especially his daughter Manuela. The girl was 9 years old when she lost her father. It was hard for her to go through this immense pain and go back to life. She suffered from depression and couldn't think about anything but her daddy.
Imagine how hard it is to lose a loving father who was ready to give his own life for you. This is exactly what happened to Manuela. The girl visited one therapist after another to fight depression. She returned to school but couldn't stay there for long since her family had to run from the police.
Some people say she used to sleep with her father's T-shirt and mustache under the pillow. It was the same T-shirt that Pablo wore on the day when he was killed. Now, Manuela is probably over it but the memory of her father will always be with her.
How to go through the loss of a whole family?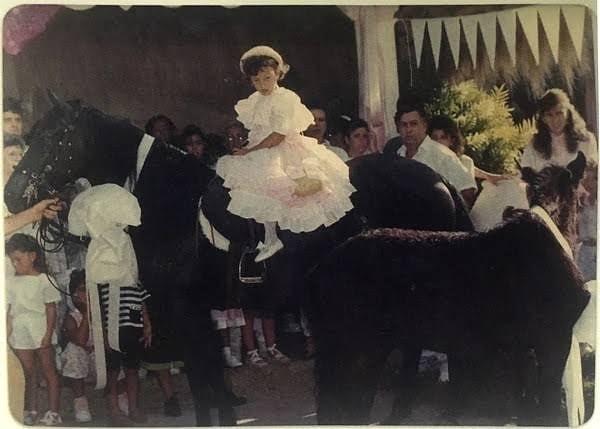 The death of Pablo wasn't the first time when Manuela, her brother Juan, and mother Maria had to escape authorities or Escobar's enemies. However, they had no one to protect them this time.
The whole family changed their names and fled from Colombia right after Pablo's death. 7 countries, including Germany, refused to let the family in. However, it was in Argentina, where the family found shelter.
Juan Pablo Escobar became Sebastian Marroquin and Manuela Escobar adopted the name Juana Manuela Marroquin Santos. The name of their mother is now Victoria Eugenia Henao.
The whole family was caught by the police but only Maria and Juan got arrested for faking their identities and money laundering. Maria Escobar was engaged in criminal activities before Pablo's death. Her son Juan was arrested along with his mother since he was already an adult at the time of the arrest. Only Manuela didn't have to go to prison since she was a minor.
This broke Manuela once more. She didn't have time to pull herself together after her father's death when her mother and brother were arrested. Therapists tried to help her deal with her problem again but it's challenging to live a normal life when you lose everything.
Besides, Escobar left $59 million as of 2019 after his death. However, this money was taken by authorities and his family was left with nothing. So, they had to make for a living themselves. Manuela went to school and supposedly got a higher education.
Manuela's older brother Juan, who adopted the name Sebastian Marroquin, participated in a 2009 documentary about Pablo Escobar called "Sins of My Father". He also wrote the book "Pablo Escobar: My Father" in 2014 where he told other details of his father's life.
He and his mother Maria decided to help the families of those who had suffered from Pablo Escobar's business. They gave them money and provided other help that these people needed. However, many victims of the family may never forgive Escobar. But, these two are still trying to make amends.
Where can you find Manuela of social networks?
Because of the criminal past of her family, Manuela is nowhere to be found. Instagram, Facebook, Twitter, and other social networks have no records of her. Maybe, she's using a fake name.
The problems that she had gone through as a child didn't leave her in maturity. Even now the victims of Escobar want revenge. Escobar's enemies still hunt Manuela and strive to kill her, that's why she has to hide for the rest of her life.
Nevertheless, Juan and Maria seem to have embraced their past. The Instagram page of Juan Pablo Escobar is @juanpabloescobarhenao. He has 424K followers and a verification tick. Maria Escobar's Instagram page is @victoriaeugeniahenao. She has 144K followers and a verification tick.