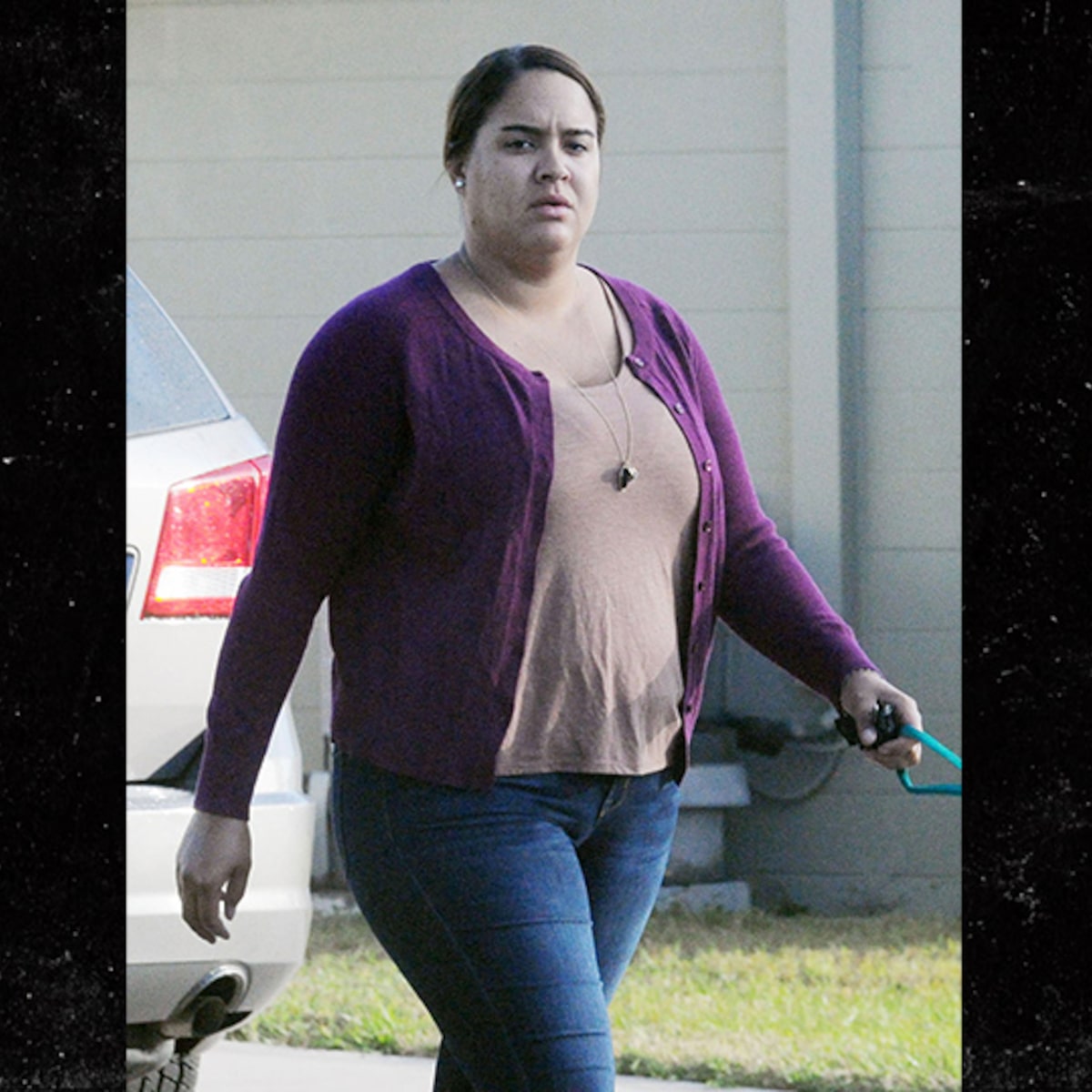 In 1994, the world was shocked by a cruel double-murder of Nicole Brown Simpson and her boyfriend Ronald "Ron" Goldman. The main suspect was Nicole's ex-husband Orenthal James "O. J" Simpson, former football player and an actor. And although he was acquitted by a jury, many Americans still believed him to be the killer. It was a very high-profile trial that made O. J. Simpson widely known all over the country. And not only him: O. J.'s and Nicole's children were also in spotlights while the trial took place and sometime after it was completed. We talk about Sydney Brooke Simpson and her younger brother Justin Ryan Simpson. So, let's find out who is O. J.'s daughter, what she is doing now, and how this terrible tragedy had affected her life.
The Family, Childhood and Early Years of Sydney Simpson
It was her very young years when Sydney came into the focus of the media. She was born on October 17, 1985, in California. Her parents, O. J. and Nicole, tied the knot the same year their first kid came into the world. They met in a club restaurant in Beverly-Hills where Nicole worked as a waitress and were dating for a couple of years before marriage. Unfortunately, it's hard to call this marriage a happy one. Nicole claimed there were several domestic violence cases on her from O. J. However, she canceled all the claims afterward, so that her husband was not prosecuted.
Nevertheless, their union hasn't lasted for long. In 1992, since four years after given birth to Sydney's younger brother, Justin, Nicole filed for divorce. But even official parting wasn't the end of the story because, in 1993, they got back together. And again, that wasn't a happy reunion. Soon after their reunification, Nicole called 9-1-1. She told the police that her husband was going to beat or even kill her. That was the final point in the relationship between Sydney's parents. Given all that, it's not difficult to figure out that her childhood wasn't a Heaven on the Earth. After the divorce, the girl and her younger brother stayed with their mother, in Simpsons' former house.
The Turning Point of Sydney's Childhood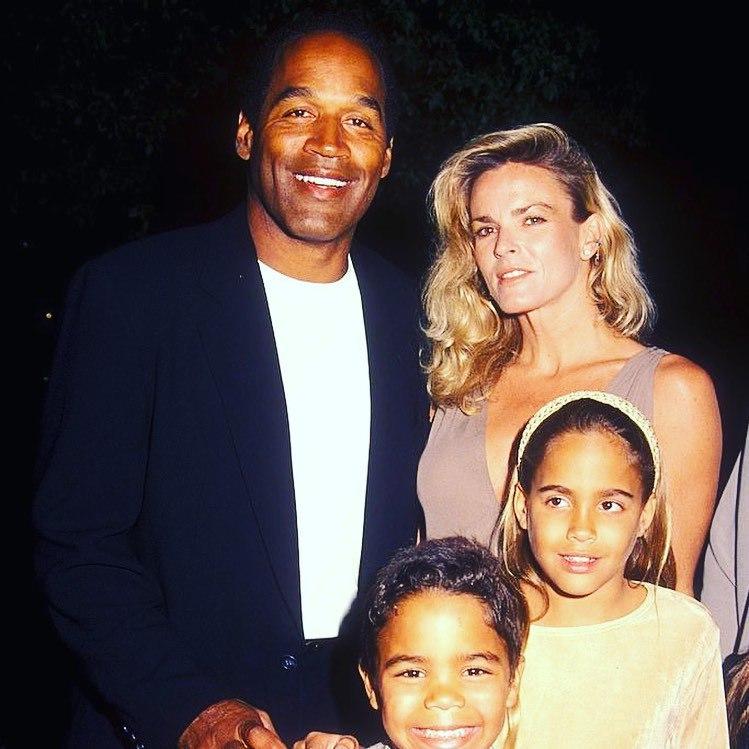 On June 12, 1994, Sydney's mother was killed next to her house in Brentwood, Los Angeles, where she lived with her children. The murder was so severe and cruel that Nicole's head was almost parted from her body. As well as Nicole, her new boyfriend was also murdered by the same killer. Sydney was only eight years old when all that took place, so it's easy to guess how much this sad accident has affected her life. When their mother was killed, the kids were in the house, sleeping in their bedroom. After the tragedy, they moved to their mother's old family.
As the prime suspect was O. J., since now on, Sydney and her younger brother were always in sight and scrutinized by the media. The judicial proceedings that started on January 23, 1995, and lasted almost nine months, were called "The Trial of the Century". Given the notoriety that had befallen them, after the trial ended, Sidney and Justin preferred to stay as far away from the paparazzi as possible. That is why today, Sydney prefers to lead a reasonably closed life, protecting her personal space. Also, she doesn't like to talk too much about her childhood and her parents.
Where Did Sydney Study?
After the graduation from a local high school, the girl got into Gulliver Academy. Then, in 2010, she got a Bachelor's degree in Sociology at Boston's University's College of Arts and Sciences.
What Does She Do for a Living and How Much Does She Earn?
After graduation, Sydney moved to Atlanta and tried herself as an events manager. Apparently, this wasn't her calling, because when the contract with the company expired, the young lady decided to change the scope. She moved to Saint-Petersburg, Florida, and became a real estate dealer. After a while, her younger brother, Justin, joint Sydney. So, now the two are the partners of a real estate company called Simpsy Properties, LLC.
Since 2014, when her real estate company was founded, Sydney has built a career and became a well-known and respectable businesswoman in her field. As for her net worth, it's about $500 000, plus a house in Florida.
Does Sydney Have Any Relatives Beside Her Father and Brother?
She definitely does have, and a lot of them. First of all, there are her aunts, Nicole's sisters: Tatiana "Tanya", Denise, and Dominique Brown. All three of them are public persons. Moreover, there are Sydney's half-sisters and brother, O. J.'s children from the first marriage: Arnelle, Aaren, and Jason Simpson.
What about her relationships with her father, it's unknown if Sydney keeps in touch with him right now or if she does not. The point is, after being acquitted back in 1995, O. J. went to jail after all. It was in 2008 when he was accused of assaulting, kidnapping, and some other crimes. While O. J. was held in detention, that lasted from 2008 to 2017, Sydney and Justin didn't want to visit him. How things are now, after their father set free, is unknown.
Is Sydney Seeing Someone?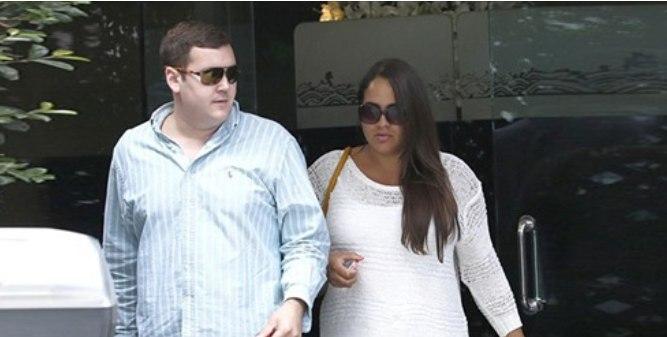 As we already mentioned above, the young lady is trying her best to guard her private life against the media. Precisely because of this reason, there are not tons of information about her relationships online. All that is known is this: Sydney has dated Stuart Alexander Lee for five years, from 2007 to 2012.
After that, she was often enough seen with her brother's friend named Robert Blackmon, who was going to became a City Council member. However, he also is a real estate investor, so this can be a business or just a friendship. After there appeared expectations online that they might be a couple, both Sydney and Robert insisted that they were not more than just close friends. According to this information, Sydney Simpson does not date anyone at the moment (or maybe she does hide her personal life and her soulmate perfect).
What Does Sydney Look Like?
Since her mother was white and her father was black, Sydney got tanned skin from them. She is of medium height (5 feet 8 inch), has long caramel-brown hair and hazel eyes. As for her weight, it is around 152 lbs.
Is Sydney on Social Media?
Given that this young woman prefers to hide her personal life and stay away from the media, she doesn't have accounts on any social nets. Although, there is indeed an account on Instagram: @sydneysimpsonbrown. But it is an unverified profile with limited access, several hidden publications, and only a couple of subscribers. Therefore, given the secrecy of Sydney's personal life and her willingness to guarding herself against idle curiosity, it's unlikely she is actually behind this account.