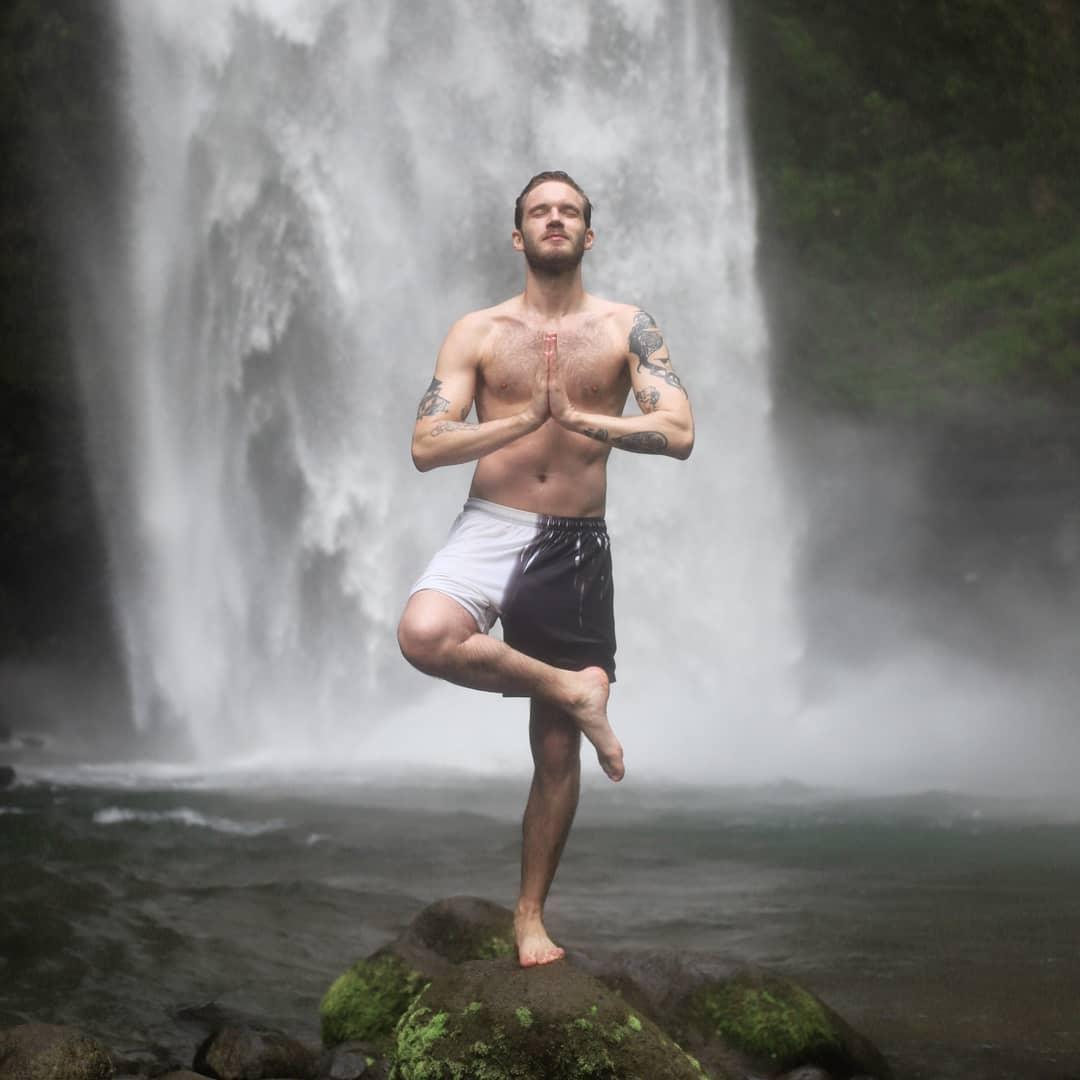 The days when celebrities could only be seen on TV are long gone. Today, big names are not only singers, actors, and showmen, but also YouTubers. If someone has more than a few million subscribers on his or her YouTube blog, he or she automatically goes from amateur to star. Today we will talk about the king of YouTube, who has been the leader in the number of fans for several years. No one has succeeded in surpassing PewDiePie in terms of the number of followers from August 15, 2013, to April 15, 2019. So, let's figure out who this absolute champion is, what is interesting about the format of his channel on YouTube, and how much he earns on YouTube blogging. Besides, to the delight of our female readers, we will detail the height, figure, and appearance of this handsome Swedish guy. 
Who Is PewDiePie and Why Is He So popular?
PewDiePie's real name is Felix Arvid Ulf Kjellberg, but only close people call him so. A huge army of fans knows this 30-year-old handsome exclusively by his nickname. The future video blogger was born in Gothenburg on October 24, 1989, in the family of an IT director and an executive director. The boy has been a fan of video games and drawing since his childhood. By the way, both of these hobbies came in handy for the development of the channel. 
After graduation from school, the young man entered the Chalmers Technical University. Still, already in 2011, Felix realized that he was bored with studies. After that, he left the university and got a job as a waiter at a local fast-food restaurant. When the University was behind and nothing was in a way, the young man focused on his blog on YouTube, which was opened on April 29, 2010. At first, it was not more than a hobby. Felix posted videos about a game process in a letsplay format on the channel. It is hard to believe now, but initially, he was shy and embarrassed to speak on his own video. The young men replaced his speech in the video with a montage of printed phrases. The viewers liked this format of the clips. They supported the novice YouTuber in every possible way. This support was the reason why Felix kept making his videos and became more confident. However, even with a lot of positive comments and support from followers, it was the most common average blog with an average number of subscribers for a couple of years.
Things took a completely different turn when the PewDiePie channel exploded in 2012. In just two months, from July to August, the number of subscribers increased from 1 to 2 million. Since then, the growth and development of the PewDiePie channel have not stopped a day. In 2013, the fame of the young YouTuber reached official media pages, and a note about him appeared in The New York Times. In the same year, the number of followers reached 6 million. Felix received a certificate from The Guinness Book of Records as the YouTuber with the most significant amount of subscribers. Today, there are around 105 million followers on his channel, which does not stop growing.
What Does PewDiePie Look Like and What Is His Height?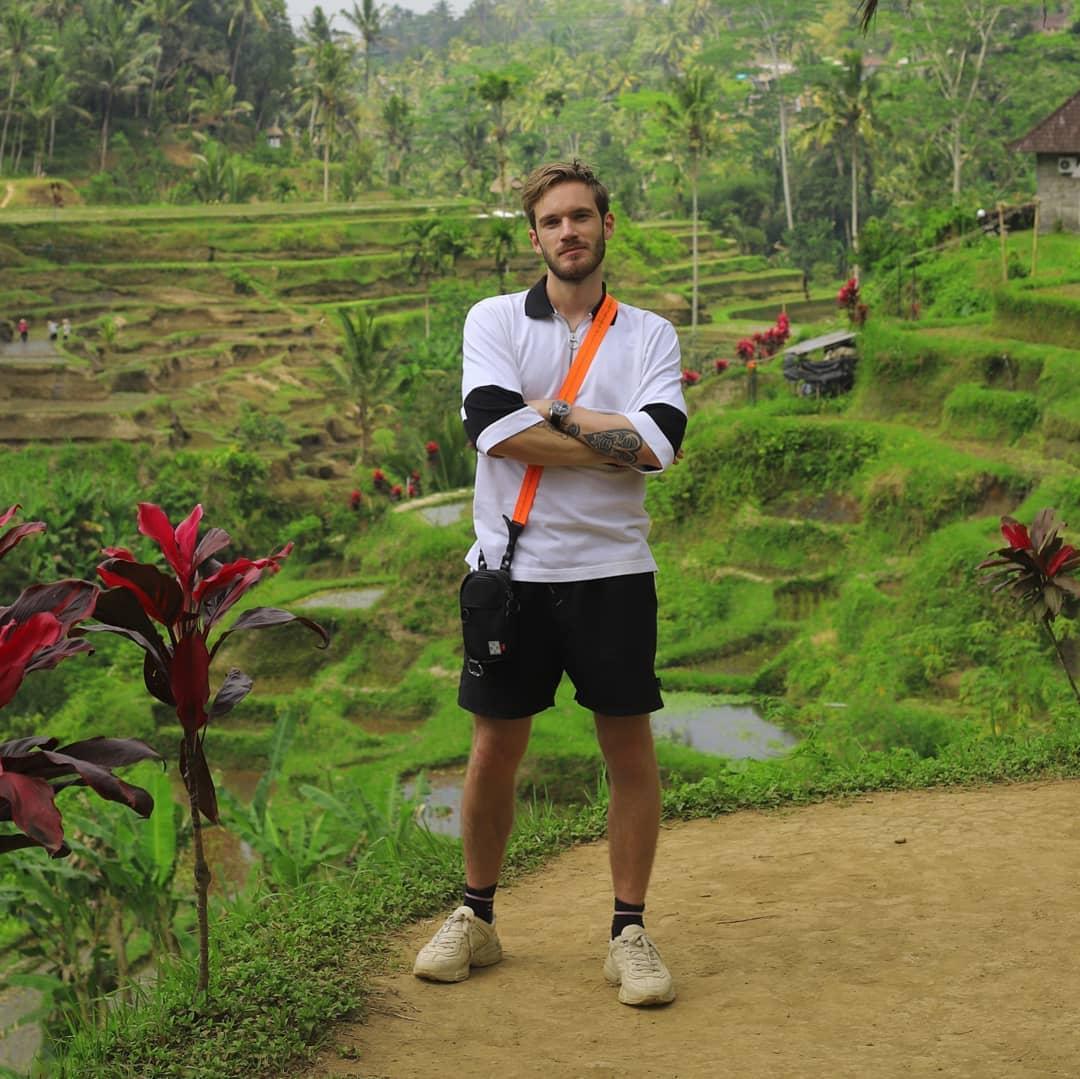 To promote a channel on YouTube, it is crucial for a blogger not only to have non-trivial and original ideas but also to be handsome. You can talk as much as you like about the importance of inner beauty. Still, the fact remains: good-looking bloggers usually have more followers. As for PewDiePie, he has no reason to worry about this. A tall, slender young man with blond hair and Scandinavian features is the standard of male beauty. Also, the guy has many tattoos. By the way, many female fans subscribe to his channel not because of clips of video games, but precisely because of PewDiePie's overflowing charisma and amazing appearance.
Felix's height deserves special attention. It is 5 ft. 90 inches (180 cm), which is relatively high. The average height of men in the world is around 5 ft. 74 inches (175 cm), but for representatives of Scandinavian nationalities, this border is slightly higher. So, in Sweden, the average male height of 180 cm is the norm. Therefore, PewDiePie seems to have an average growth by comparison with his fellow countrymen. Still, he is quite high compared to other leading male YouTubers. 
If you don't believe it, let's compare. Let's see how high are the most famous bloggers on YouTube: 
Vegetta777, who has about 30.5 million subscribers, is 5 ft. 50 inches. 

Daniel Middleton (23.4 million subscribers) is 5 ft. 51 inches.

Ian Hecox (aka Smosh, 25.1 million subscribers) is 5 ft. 67 inches.

Seán McLoughlin (aka JackSepticEye, 24.4 million subscribers) is 5 ft. 83 inches.

Markiplier's (26.2 million subscribers) height is 5 ft. 87 inches. 
And finally, the absolute record holder among relatively short YouTubers is Will Carmack, whose height is only 4 ft. 92 inches. Among the short but famous bloggers, there are also Tyler Oakley (5 ft. 41 inches) and Brian Maps (5 ft. 57 inches).
But that doesn't mean that there are no bloggers taller than PewDiePie among the top YouTubers. As it turned out, many of them are much higher than the average male height accepted in the world. For example, Luccas Neto is one of the tallest bloggers, standing at 6 ft. 72 inches. Also among those who worth noting there are such tall YouTubers as ElRubiusOMG (6 ft. 23 inches), RezendeEvil (5 ft. 97 inches), Fernanfloo (6 ft. 10 inches), El Rubius (6 ft. 23 inches), and MrBeast (6 ft. 97 inches).
Does PewDiePie Have a Girlfriend?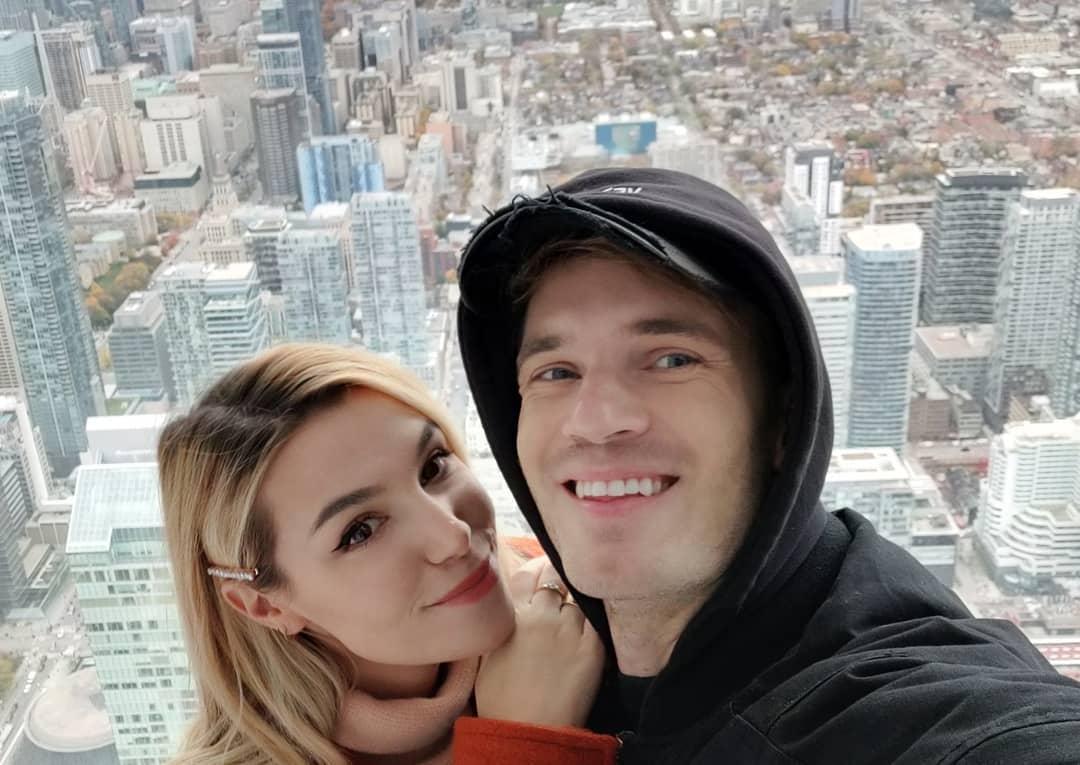 Even more: he has a wife. Felix is ​​married to an Italian YouTube blogger Marcia Kjellberg, nee Bisognin. Their relationship began in 2011 after Marcia saw one of her future husband's videos, which she found funny. The girl wrote to the blogger that she liked the content he creates. Soon after this, they began dating.
Felix moved to Italy to live with his girlfriend, and later they settled in the UK. Felix and Marcia tied the knot in London on August 19, 2019. Since then, they have lived in Brighton, with their two pugs and a pet hedgehog.
Where Can You Find Him Online Except on YouTube?
Of course, the primary online resource where you can find Felix is YouTube. It is here, on his PewDiePie channel, the blogger uploads new videos. Besides, he has a verified Instagram profile: @pewdiepie. Here Felix has slightly fewer followers than on his YouTube channel – it's only about 21 million of them. However, this figure is quite impressive all the same.
You may find him on Facebook (@PewDiePie) and Twitter (@pewdiepie). At the same time, the last post on Facebook is dated 2017, and Felix started a Twitter profile only to avoid the appearance of fake accounts. So the leading platforms where you can follow him still are YouTube and Instagram.