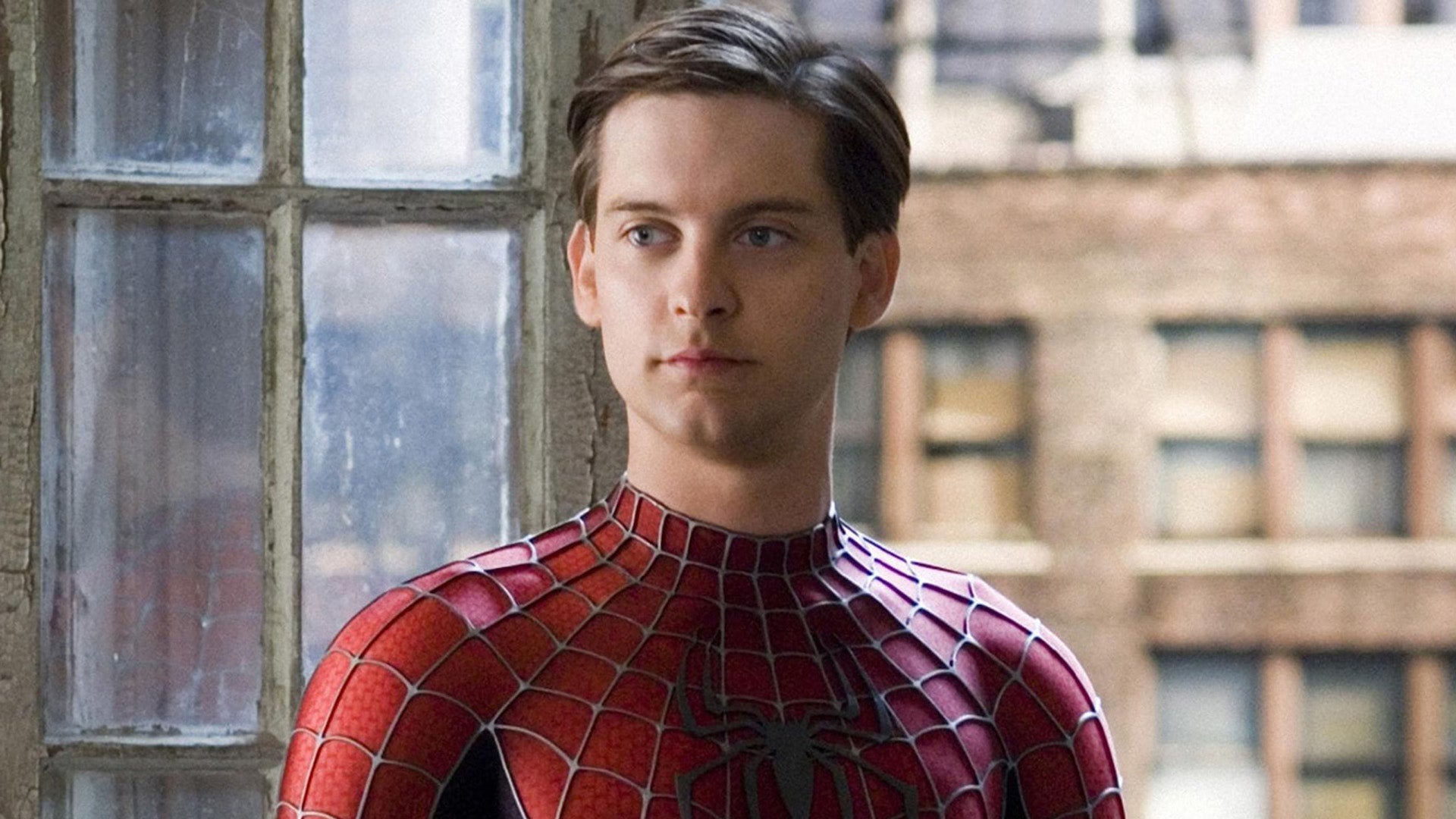 Born in 1975 in Santa Monica, California, Tobey Maguire didn't grow up dreaming of becoming a Hollywood A-lister. After his parents separated when he was two years old, a young Maguire spent most of his early childhood moving from house to house to be with various family members.
Back then, Maguire's dreams for the future centred on becoming a chef but all that dramatically changed when one day, his Mother offered him $100 to enrol in drama class. 
After dropping out of school, Maguire embarked on years of hard work and toil that ultimately ended with him becoming a household name and the recipient of a Golden Globe nomination.
In this article, we take a look at the meteoric rise of Tobey Maguire, charting his early days as a jobbing actor right the way through to his starring roles in blockbuster movies. 
Along the way we'll also take a brief look at his Texas Hold 'em poker career which brought him a heap of controversy and wound up with his actions being portrayed in another Hollywood movie. 
Early Career
Tobey Maguire earned his first appearance in a movie at the age of 14 when he was cast in the 1989 film The Wizard. Directed by Todd Holland, the film followed three kids who were immensely talented video game players.
Unfortunately for Maguire, he wasn't entrusted with a speaking role and was only cast as one of the main villain's goons. Regardless of the role, the experience of being involved in a feature film encouraged Maguire to continue with his dream of becoming a movie star.
During his various auditions, Maguire became friendly with another rising star in the film world – Leonardo DiCaprio. That friendship would prove invaluable as, when he was cast as the main teen role in the 1994 film This Boy's Life, DiCaprio recommended his friend Tobey Maguire to play the part of one of his friends.
The following year Maguire would go on to feature in three more movies, Revenge of the Red Baron, S.F.W. and Healer.
(Tobey Maguire's casting in This Boy's Life was his big break.)
Derailment
As is so often the case with young actors, Tobey Maguire found himself falling to the vices of excess in Hollywood following his rise to prominence in the mid-1990s. In 1995 he asked to be removed from the movie Empire Records and then quickly sought help for a drinking problem.
Completing a comeback arc, Maguire scored key roles in The Ice Storm, Pleasantville, The Cider House Rules and Wonder Boys after overcoming his drinking problem. His performances in these movies caught the eyes of big name directors and one in particular, Sam Raimi…
(Maguire's role in this film helped to grab the attention of some of Hollywood's biggest names.)
Maguire's Big Break
In 2002 Sam Raimi cast Tobey Maguire in the lead role of Peter Parker in the super hero movie Spider Man. It was Maguire's biggest role to date and helped to catapult his career to the very top tier.
The first movie made over $800 million at the Box Office, whilst Maguire's portrayal of Spider Man earned him rave reviews with critics as well as the opportunity to reprise the role in the Spider Man 2 and Spider Man 3.
It was at roughly this time that Maguire developed a real passion for poker, famously being tutored by professional player Daniel Negreanu. 
Maguire played in several live broadcast games throughout the mid-noughties, but his most infamous poker involvement came when he played in Molly Bloom's The Viper Room.
After a big win, Maguire reportedly made Molly Bloom 'bark like a seal' for a $1,000 chip, an action which was actually portrayed in the 2017 film Molly's Game
.
(Although not explicitly named, Tobey Maguire was the inspiration behind one of the characters in this film.)
Maturation
Starring in Spider Man gave Tobey Maguire the stardom and that he needed to go on and play more cerebral roles, which he did in 2009 when he starred alongside Jake Gyllenhaal and Natalie Portman in the critically acclaimed Brothers.
At the 67th Golden Globe Maguire was recognised for his work in the movie, being nominated for Best Actor in a Motion Picture-Drama. Since then Maguire has starred in a number of other successful films such as The Great Gatsby as well as producing a number of movies, including the recent release Babylon.