How much do salary do our beloved tv actors earn? We all now that television is taking over the prominent role of film. Film actors are crossing over to the television platform, and production houses like HBO, AMC, and recently even Netflix and Amazon make cinema-like television, according to thevore.com. This means that there is more money for actors who are able to attract many viewers. In the days of popular sitcoms the Friends cast received a shocking one million dollar salary per episode. What are the salaries of our famous tv actors like?
Here are the top 10 highest paid actors on television
We have listed their annual salary, and how much they make per episode. The statistics are provided by Business Insider.
9  & 10. Grey's Anatomy's Ellen Pompeo and Patrick Dempsey: $8.4 Million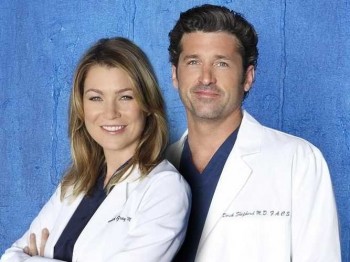 The romantic and soapy hospital series Grey's Anatomy is now in its 11th season, and Ellen Pompeo and Patrick Dempsey make 350.000 dollar per episode. This gave them an annual salary of 8.4 million over 2014.
Read more about Ellen Pompeo & Read more about Patrick Dempsey
---