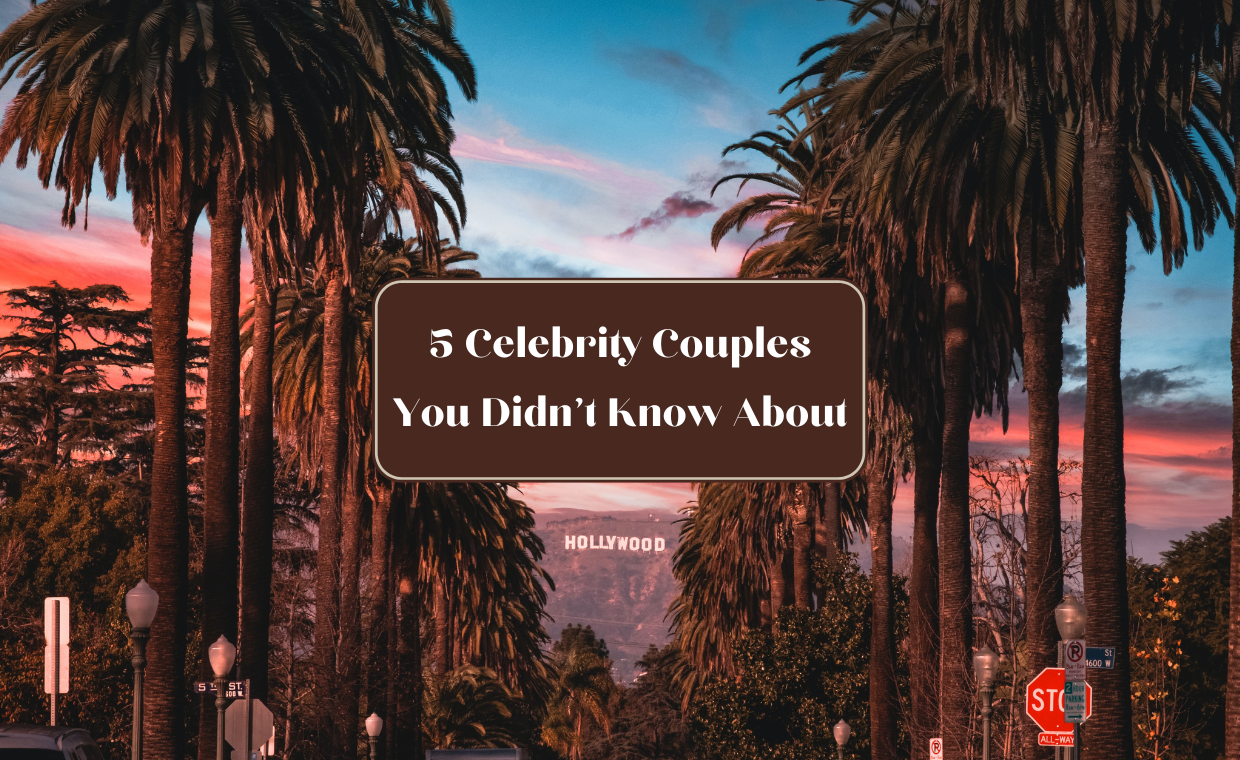 If you say you don't love some celebrity gossip, you're a liar, and you wouldn't be reading this. No shame in that! We all enjoy hot goss here and there to escape the boring everyday life, to stay up to date on current events, or just because it's fun to follow our fave celebs' day-to-day life.
You must have noticed that celebrities usually date and marry other celebrities. It happens sometimes that a famous person falls in love with a 'commoner' but it's not that often. As much as we try, it can be hard to keep up. Nowadays, you can be in the loop easily, with Instagram, TikTok, Twitter, and hundreds of online sources to feed your curiosity.
But only ten years ago, you either had to go and buy a newspaper, or follow MTV shows closely to know who's dating whom, who got together, who broke up. No memes, no Insta stories. You had to work for it.
This is why we think you might not know some of the very famous people who dated in the past. You might find some of them surprising, just like we can't believe how old some of them are! That's why we decided to write this post – to make you remember or learn a new fun fact. Stay tuned for some very surprising ex-couples and the ones who are still going strong!
Kate Bosworth and Orlando Bloom
Another pair of celebrities whom not many people know used to date is Kate Bosworth and Orlando Bloom. The two started dating in 2002 before he had a breakthrough with the now mega-famous franchise Pirates of the Caribbean.
If you're a fan of everything casino-related, like movies and games or playing Ignition online casino games with fabulous graphics, chances are you're going to know Kate Bosworth from her movie 21. It's an amazing movie about math, blackjack, and Las Vegas.
Sadly, the two called it quits three years later, in 2005, and since this was all in the era before social media, don't be surprised if you never even heard of them dating.
Jamie Foxx and Katie Holmes
Jamie Foxx, known as Django and many other roles, used to date Katie Holmes for years! And no one knew! They were rumored to be together ages before coming out in public in 2018.
Paps spotted them five years earlier, but they denied it. However, over the years, they were sneakily caught attending events together, being close in public, and even holding hands! So much about nothing romantic between them.
Sadly, this Hollywood couple called it quits in 2019, just a year after coming out together. What a bummer – after six whole years.
Eva Mendes and Ryan Gosling
Even though they have two kids together and have been together forever (since 2011), Eva Mendes and Ryan Gosling are one of Hollywood's most low-key couples. So much so that even today not that many people know about their life together.
The two started dating in 2011, after meeting on the set of the movie The Place Beyond the Pines. A meet-cute if we've ever seen one!
Mendes and Gosling have managed to keep their family life private for over a decade and the fact that they rarely attend events together and have only worked on one film together makes it easier. However, their love for each other is evident in the way they look at each other in the few public appearances they make together. Cue ''awww''!
Penelope Cruz and Javier Bardem
Two gorgeous Spanish people were meant to cross paths if you ask us! Penelope Cruz and Javier Bardem started dating in 2007 and got married in 2010. They have worked together in more than one film, including Vicky Cristina Barcelona, which earned Penelope an Academy Award for Best Supporting Actress.
Don't worry, they're still going strong! But you won't see many of their photos together. Maybe that's the secret?
Tim Robbins and Susan Sarandon
Back in the day, Tim Robbins and Susan Sarandon were one of Hollywood's most iconic couples. The two actors started dating in 1988, after meeting on the set of the movie Bull Durham, which we recommend. They were together for over two decades before calling it quits in 2009. Bummer!
Sadly, despite spending twenty years together, they rarely showed PDA in public. Maybe that saved them numerous rumors once it was all over.
Did you know about all of them? We must admit some of them came as a surprise to us! The main takeaway would be – to ditch the endless selfies, stories, tags, soft and hard reveals, TikToks, and whatnot. Some of the most successful and long-lasting couples out there have remained together because they cherish their privacy and don't want to share their life with the public.