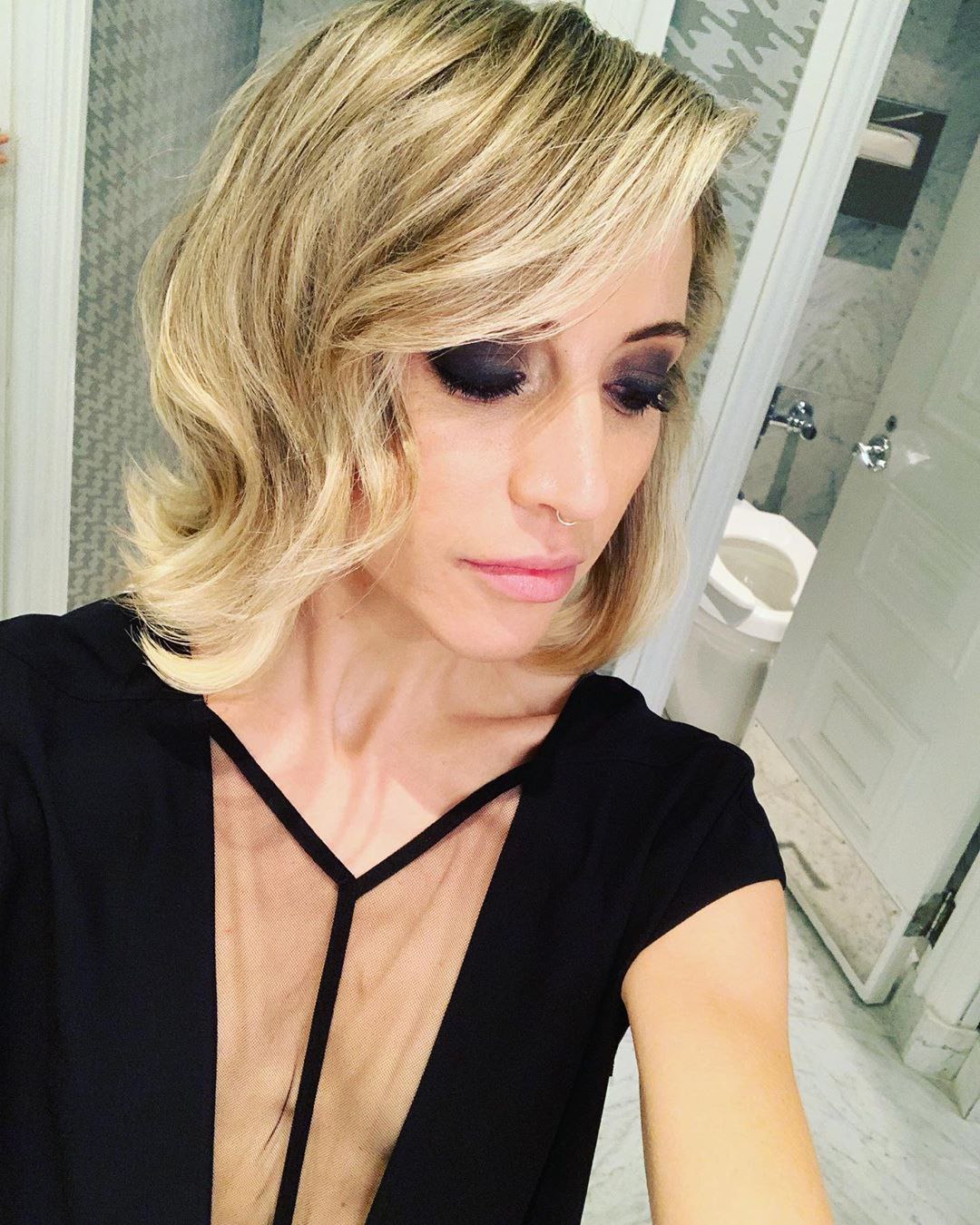 Aimee Preston is a 32-year-old American who's famous for being in a relationship with Steven Tyler, a rock star and the lead singer of Aerosmith. Although there is not much information about Aimee's personality, there are some overwhelming details about her story that you need to know!
Behind the Curtains of Aimee's Family
Aimee Preston is said to have been born in 1988. Her hometown is Denver, Colorado where she grew up surrounded by family.
What you won't find anywhere on the net is information about Aimee's parents, probably the biggest secret for her fans. Nor is it possible to find many details concerning how her early years went.
Nevertheless, some sources say that Aimee was into theatre and music in her childhood, and it seems to have shaped her mindset a lot!
Aimee has always dreamt of becoming a prominent figure in the entertainment industry. She went to the Denver School of the Arts. After that, Aimee studied musical theatre at New York's American Musical and Dramatic Academy and graduated in 2007. All of this has contributed to her rich background in the niche of culture and art, which has helped her gain success in her career.
What she does let others see, however, is multiple pictures of her sister and a younger brother from their graduation or just cuddling at home. She has shown even the one where they take a nap together! You will also find photos of her little nieces, so it's clear that Aimee has several siblings and an overall big family, each member of which is loved deeply and genuinely by Aimee's kind heart.
Age Gap of 40 years is No Obstacle to Love!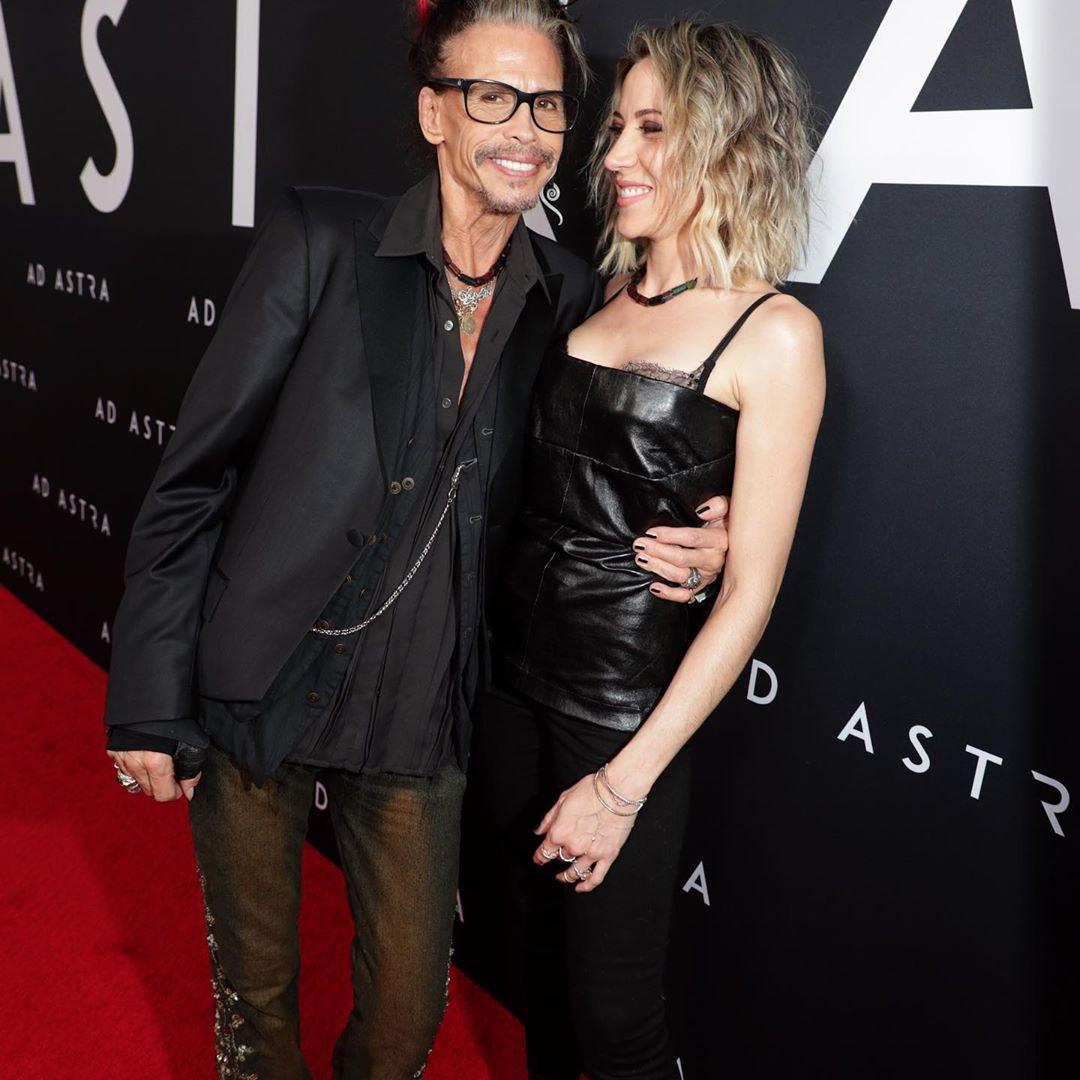 Initially, Aimee appeared to be Steven's assistant and worked for him since about 2012, so at the beginning, it was work only that brought them together. Later on, something has changed dramatically between the two. The rumors about Aimee and Steven being in a relationship started to spread in 2016.
It was hard to believe, but two lovebirds with the age difference of 40 years made a courageous step and shared publicly that they were together.
As for now, it's no longer a secret that the two are dating. However, in 2017 paparazzi took some shots of the couple and noticed once significant detail – two rings on Aimee's finger, an engagement ring and a wedding one. It seems like Steven proposed to his girlfriend back in 2017, and she responded positively. Fans are sure that the lovers had a secret wedding and have already become an official husband and wife.
The couple shed light on their engagement shortly after the photos went viral. They shared the happy news when appearing together at one of the UN events. Aimee and Stephen posed for photographers all evening, and the singer's lover gladly showed reporters and paparazzi her exquisite ring, studded with pearls and diamonds.
The rock start Steven Tyler must be a tough one to tame. He was in a relationship with four women before dating Aimee and has been married at least twice. Steven fathers four children from his previous relationships, which is no problem to Aimee either. She looks extremely confident next to her significant other and doesn't let haters spoil her mood with nasty comments about their extraordinary relationship.
There are loads of evidence that the couple has been going strong over the years. One of their last appearances together took place on the Ad Astra premiere in Fall 2019. The couple had a great time posing for photographers, holding hands, and kissing in public. Aimee and Steve attended the event to support his daughter, Liv Tyler, who starred opposite Brad Pitt in the movie. That night, Steven's daughter Chelsea Tyler Foster came to hug her half-sister, expecting a child at that moment.
Moreover, Aimee is known to be a great supporter of Steven regarding his health issues. Having been a heavy drug user in the past, Steven has faced many troubles with his health, including having throat surgery in 2006 and his fight with Hepatitis C, for which he has undergone interferon therapy within 11 months.
Aimee has never left her husband on his own. What is more, she's incredibly proud of their union and posts a lot of mutual photos on her Instagram account. She likes to let the world know how much she loves her alleged spouse. Aimee shares pictures of them showing affection to each other, leaving the sweetest comments one could imagine.
The couple's private life is always being watched closely, but they don't mind publicity and are willing to share the most sacred moments of their happy relationship. Of course, keeping some details private is still inevitable. But they enjoy being admired and spoken about on the Internet. This is what makes them popular, after all!
But What Was Before Dating Steven?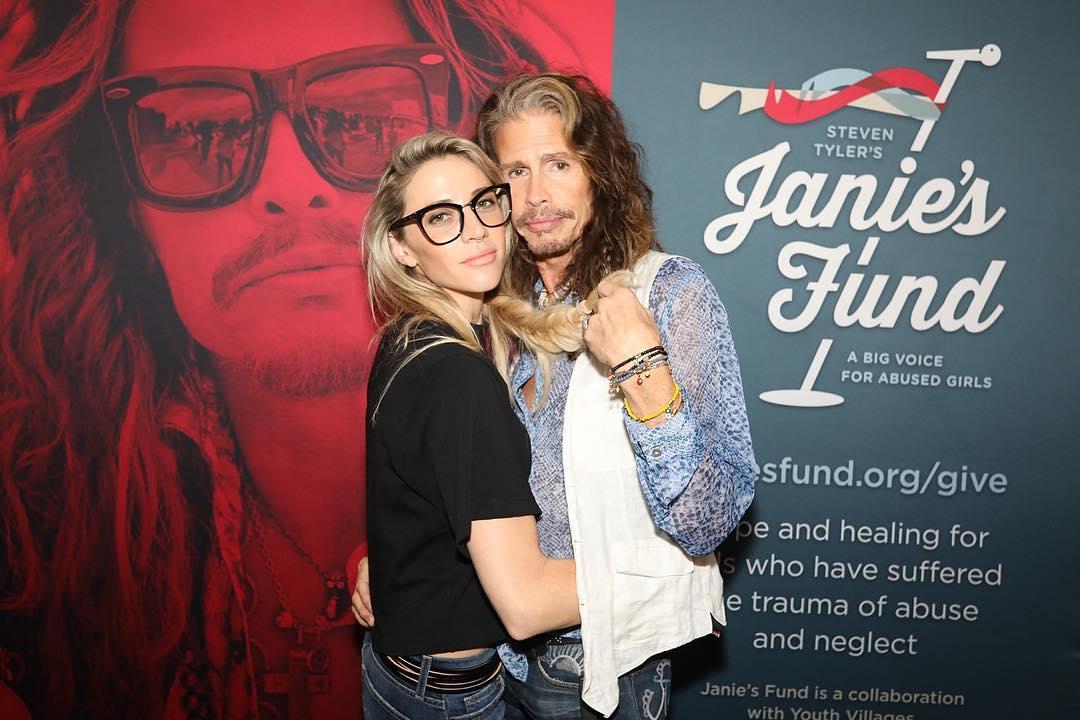 Aimee's life didn't start with falling in love with her current partner, right? One thing that is characteristic of Aimee's personality is her highly communicative nature. She's always had a lot of friends and never seemed to be staying at home watching the news on TV.
Aimee has excellent experience as a personal assistant. Before working for Steven Tyler, she has worked somehow close to Donald Trump in NYC. She also assisted Victoria Beckham. Generally speaking, Aimee has gained a lot of working experience during her lifetime, maybe that's the reason Steven's kept holding her close all these years.
Judging from her Insta account, Aimee has always been a huge fan of traveling, having visited Thailand, Hawaii, Lithuania, Stockholm, Copenhagen, Berlin, and many other marvelous destinations. This traveler must have seen all the outstanding places on Earth!
Apart from that, Aimee has a genuine interest in history and has taken photos of numerous memorials dedicated to victims of wars and terrorist attacks. The girl takes history lessons seriously, which all of us should do!
We also know that Aimee is a dog lover, which you can tell from the pictures of her Labrador, Retriever, and other little friends back in 2014 on Instagram.
You should have seen how many people wrote some nice comments on Aimee's Insta, sharing their feelings of love towards Aimee. She is an extremely cheerful person, always telling jokes and laughing just for the sake of it. Perhaps, that's why she's chosen this job – being a star's assistant requires much energy and the will to see the world, together with a set of essential social-communicative skills!
Does Aimee Preston Have Accounts on Social Media?
Sure! She is most popular on Instagram, where she has a nickname @theaimeeann and over 35K subscribers! She posts quite actively, sharing pictures of her and Steven spending time together (often just cuddling and appreciating each other's company), as well as those from traveling and work.
An interesting fact, on her account, Aimee has posted mutual pictures of her and Barack Obama. There was also another one with Taylor Swift, which indicates that Aimee is personally familiar with many celebrities!
She used to have a Twitter account too, but she hasn't posted anything since 2015.