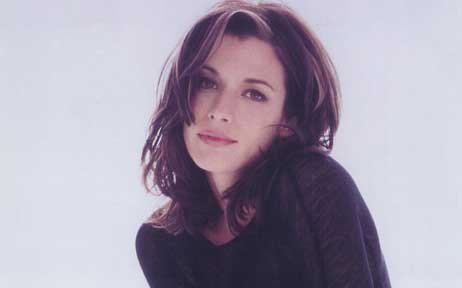 One thing that people can't do when Hollywood finally comes around is to keep cool. Scandals and controversies always follow in droves at the very moment fame and success come through. The same, however, can't be said about Brooke Langton. She managed to stay on the big screen and off the tabloid headlines, well, for most of the time. We will be taking an in-depth look at all things about Brooke Langton to see how she has done it.
Brooke Langton's Road to Success
Before she was playing lead roles in big-screen productions, Brooke had slightly different dreams. You might not know it, but before kicking off her acting career, Brooke lived in Japan and worked as a model. Her come-up was quite different, and we will be looking at that, but first, let's take a look at her family.
Brooke Langton's Family
Brooke Langton was born in 1970 on November the 27th to two American parents. Brooke was born in a close-knit family of academics. Her mother was a famed surgical nurse, and her father was a geologist. Jackson Langton, Brooke's father, was also an avid lover of the arts. Their family was also blessed with one more talent Brooke's Aunt Sally Spalding was a script supervisor.
Brooke was born in Arizona, but she mostly grew up in Texas. Upon completing her high school at L.D Bell High School, she proceeded to San Diego State University. After completing her college education, Brooke started working as a model. She chose to work mainly in Japan: the prospects were much better there, and the idea pretty much paid off.
Brooke's Love Life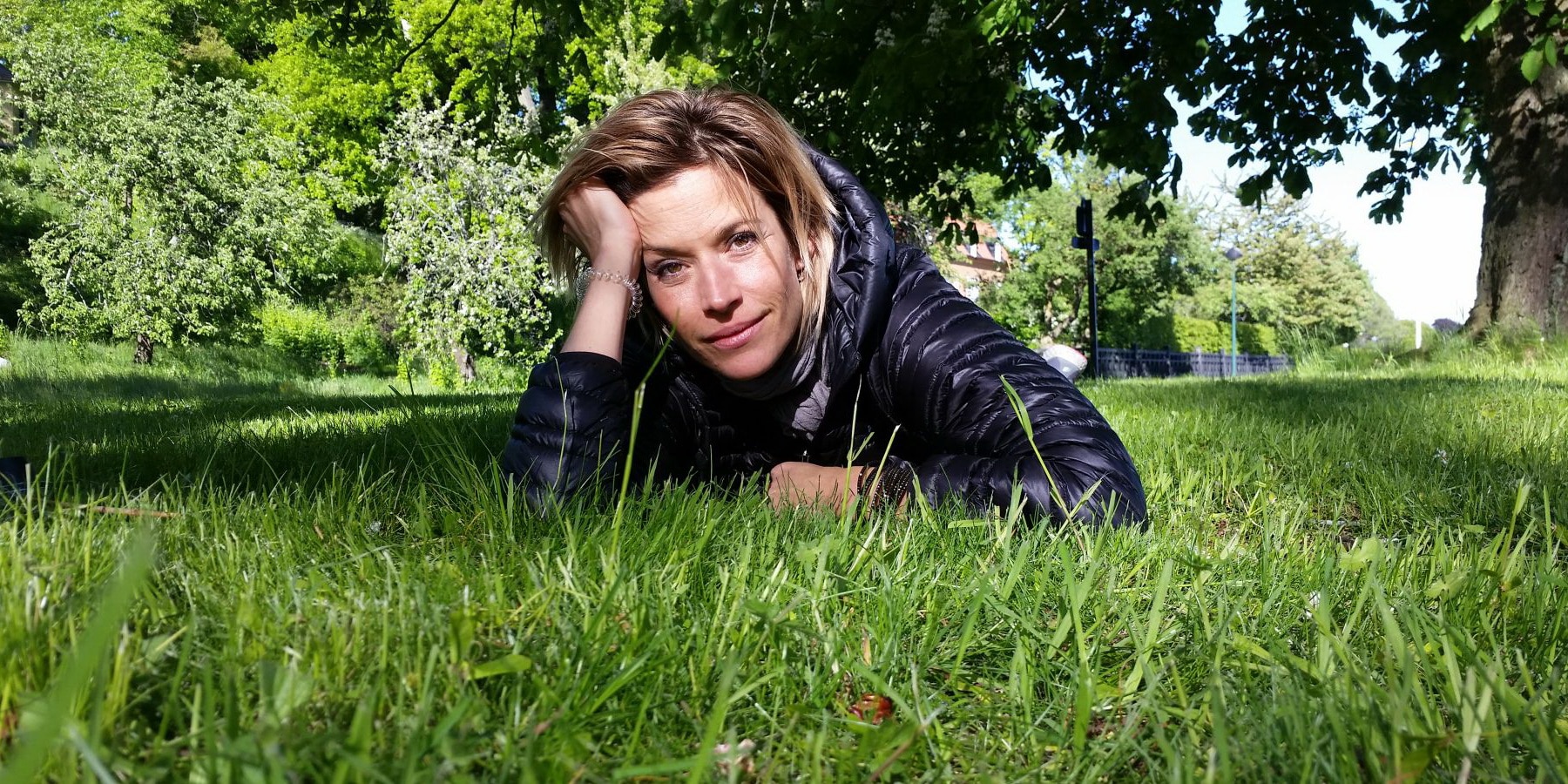 One thing that does not make tabloid headlines is Brooke's love life. Most of the information we know about her love life is from the glimpses she shows in her interviews. Brooke has reportedly had several flings with some of the hottest men in Hollywood.
One of the most famous people she has dated in the past is Tiger Woods. Although there was no official communication about the relationship, reliable sources are certain that it happened.
Another big name that made Brooke's list of exes is George Clooney. George is one of the most well-known Hollywood actors and is probably one of the biggest names that Brooke has dated. Brooke rarely talks about her relationships, and the reason why this relationship failed is not known; we can only speculate. David Chokachi is another former crush. David and Brooke broke up after dating for quite an extensive period.
At present, there is no information on Brooke's dating status, but we are sure that she is not married yet.
Brooke Langton's Net Worth
Brooke Langton has been in the movie scene so far, and over the years, she has managed to make a fortune for herself. Brooke has an estimated net worth of $2 million. Although she is not known to be one to splurge, Brooke has made some notable acquisitions. The evidence that she treats herself well certainly is her wardrobe. Brooke could easily be one of the best-dressed stars of her generation. Her red carpet appearances were always memorable, and even cameo appearances at events are always big deals for her.
Brooke and her Pets
Brooke has dogs that she often mentions. In an interview, she mentioned that traveling is her favorite part of the job, and it sucks that she cannot travel with her dogs everywhere. We have not heard the names of the dogs, but they seem to play a very prominent part in her life.
Brooke Langton Career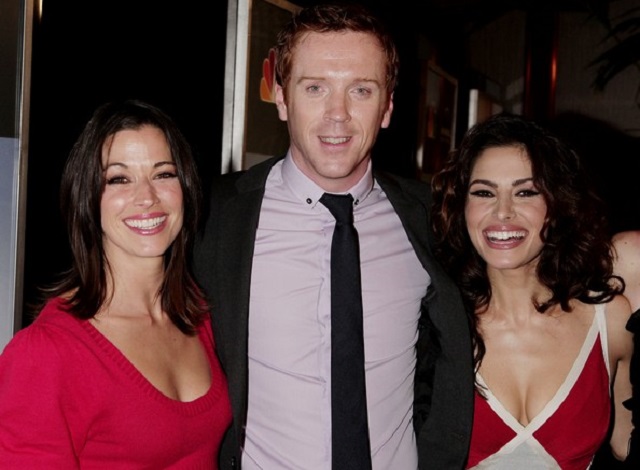 After making waves modeling in Japan, Brooke decided to come back to the USA and give acting a try. She started acting at 22, which is somewhat late. It means that Brooke was competing with people who had been in the industry for a while. She started with minor roles, but her background in modeling gave her that confidence that has made her a megastar.
Brooke Langton made her debut television appearance in 1990. Since then, she has managed to be a regular feature on our screens. She made her first appearance on Beverly Hills 90210. Although it was a cameo appearance, it managed to spur her forward and eventually got her bigger roles in the future. After featuring on Beverly Hills 90210, Brooke appeared on The Tonight Show with Jay Leno. It was electric and has been known as one of the most memorable episodes of The Tonight Show with Jay Leno.
After several appearances on prime-time television shows, Brooke made her movie debut in Terminal Velocity, 1992. This appearance catapulted her. From there, gigs were coming to her in droves. She got to play lead roles in two drama series: Chicago Hope and Party of Five. Her television commitments made it very difficult for her to star in movies.
Her biggest and most popular role is probably the role of Samantha Reill in the soap opera Melrose Place. The series ran from 1996 to 1998. The series got some really rave reviews, and so did her performance. When the series finally stopped airing, Brooke got a lead role without an audition in the series The Net. The series was short-lived, though.
Brooke has starred in several movies since then, but she has been keeping a low profile of late. She has also talked about going into scriptwriting and production. We just have to wait and see.
Brooke Langton and her Tiger Woods Controversy
Although she tries to steer away from controversy, there were very few instances that she has faltered. Her affair with Tiger Woods made a few headlines. And that's all! She is one of the icons in Hollywood, and spending more than 30 years in the industry without a lot of controversies is a hallmark. Besides the movies, Brooke's low profile is one thing that she is well known for.
With a sterling career on screen, we can't wait to see what Brooke can offer in production. If you were wondering if there could ever be a Hollywood star that can keep a low profile and still be lovable, well, she is there – it's Brooke Langton.
Brooke's Social Media
One thing that Brooke does not seem to enjoy is social media. She keeps a distance and does keep her personal life pretty much private. There is one platform, though, which might come off as a surprise because it is an unofficial page. Brooke's fan page is very active on Facebook, and it has over 10K followers on the site. The page mainly updates about her life and mostly what she is onto besides the big screen, and fans love it. Follow the page Brooke Langton and keep up with the superstar.
Brooke is also available on Instagram, but she is not very active, and the number of followers on the site shows it.
One of the main reasons might be because she says she does not have time for internet trolls. In an interview, when Brooke was asked about negative fan reviews online, she said: "I would love to go on the internet and respond; but I have not ever had less time in my life". If you are trolling Brooke, chances are you're never going to get that response you are looking for.