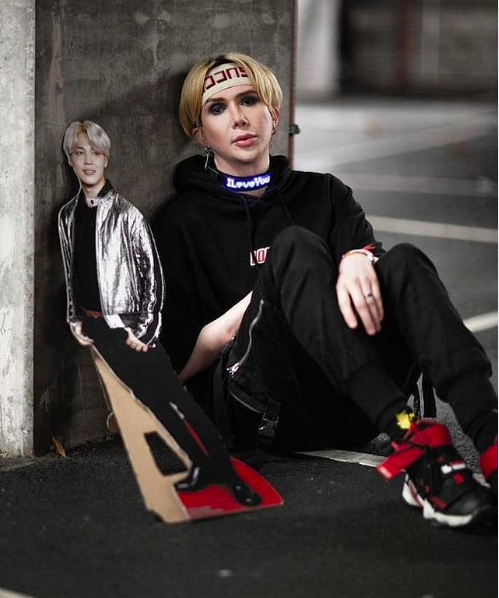 If you do not know Oli London, then odds are you have been living under a rock. Oli London is a popular Instagram star known for having undergone several plastic surgeries to achieve his dream, which is to look like Jimin, the K-pop star. Oli is a British-born model, musician, and fashionista who has risen to fame in recent years because of his transformation.
How did Oli London become famous?
Oli has moved from merely an obsessed superfan to being somewhat of a personality himself. He became a fan of K-pop and of BTS in particular in 2013 when he was teaching English in Korea, which is about the time boyband BTS made its debut. From there, it has been one interesting ride for Oli that is all over the media today.
Oli rose to fame after his appearance in Hooked on the Look in Barcroft, where he said he has spent over $100,000 to look like Jimin, the BTS K-Popstar. In an interview, he said, "I want my entire lifestyle to revolve around K-pop and I want my entire look to look like Jimin, because for me he is perfection – his jaw shape, his lips, his voice, everything." If that's not dedication, we don't know what is!
He also appeared in a German documentary about him called 'The Beauty Madness of Oli London'. He also guest-starred in Rich Kids Go Skint, Celebs Go Dating, and the X-Factor (Up). Oli has been a regular subject of discussion on E! News and several other shows in the US. He also appeared in South Korea's K-popping and other shows and even did interviews for Korean Newsletters. Oli was also interviewed in a show called the Today Show in Australia.
The transformation of Oli London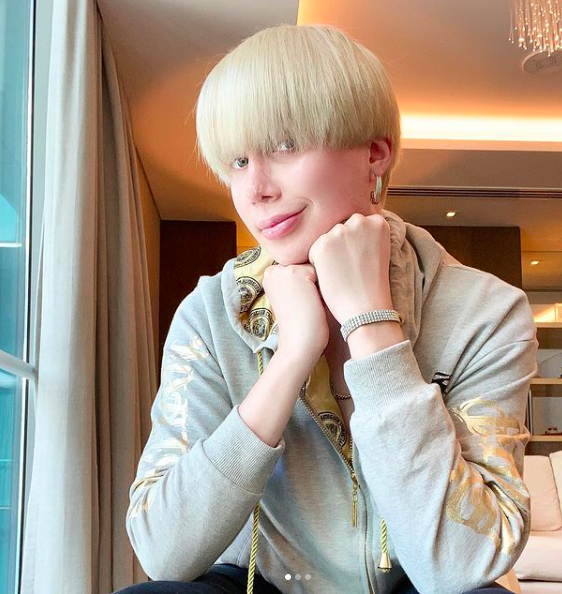 Oli's transformation was both dramatic and phenomenal. He spent a small fortune on his cosmetic surgeries to look like Jimin. He has also spent thousands of dollars buying the clothes belonging to BTS Stars. Among other stuff, Oli owns a $7,600 fur coat and a Robert Cavalli shirt worn by Jimin in the video of "Fake Love". He has had four nose jobs, a jawline surgery as well as a chin implant. He has also had a procedure to change his hair color. Another procedure he has done was to remove fatty tissue from his chest and have it added to his cheeks so that his eyes can look more almond-shaped.
In 2019, he underwent further plastic surgeries in Korea by Dr. Yun Chang Woon. It included jaw surgery and cheekbone reduction. He continues to undergo more rhinoplasties and blepharoplasties to achieve his dream of becoming like Jimin. In total, he has had over fifteen plastic surgeries since 2013. And he won't stop until he feels he looks exactly like Jimin.
Oli has a huge following on Instagram, and he is in the top ranks of the most popular people on the platform. He has become a subject of discussion and fascination. Oli inspires lots of people to follow their dreams regardless of how odd or unorthodox society might view them. He is doing what he loves to be happy. The internet simply adores him for that. He has had a chance to extend his career to being a musician, an Instagram model, and many other things.
The creation of Oli London Productions
Oli took advantage of his fame and decided to venture into music and even started his record label: "Oli London Productions". He released his debut song named "Perfection" in February 2019. The song symbolized how much he admired K-Pop perfection and his transformation to his so-called perfection. After another round of surgeries in Korea, he released another music video called "Butterfly".
In an interview, he said, "I released Butterfly to reflect my transformation, my metamorphosis from caterpillar to a butterfly. I took inspiration from BTS's single 'Butterfly', which is one of my most favorite songs and now I finally look like a beautiful butterfly just like Jimin. I'm over the moon."
Oli London and his marriage to 'Jimin'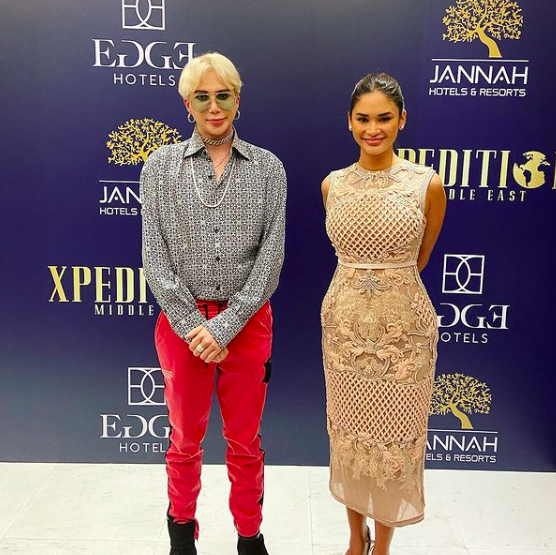 Oli is married. His partner is not a common choice. He got married to a cardboard cut-out of Jimin in Las Vegas. He is also an ex of Frenchy Morgan. Angelique "Frenchy" Morgan is a French-born media personality and actress. She moved to Los Angeles from France, where she has made a name for herself as a reality star. She is most popular for her series of plastic surgeries that she has done to look like a living doll. She is popularly known for her appearance on Rock of Love and I Love Money 2. She also was a contestant in season fourteen of Celebrity Big Brother. The two were reported to be in an open relationship.
Both are plastic surgery enthusiasts, and Frenchy is trying to achieve her dream of looking like an anime doll. Collectively, they have spent over $300,000 on plastic surgery. Frenchy also reported that they bonded over their shared affection for Jimin, whom she said she also loved.
Frenchy said that she and Oli were soulmates, and they were in a loving and understanding open relationship. Frenchy also reported that she was jealous when Oli married the cardboard cut-out of Jimin, though she was present during the ceremony.
Now they share the doll.
Frenchy also revealed a controversial twist that Oli was just using Jimin for clout. Whether that is true or not is another story for another time. The two, however, remain close to this day. Other than Frenchy and the cardboard, there have been no other reports of Oli's relationships or personal life; he has managed to keep that part of him as well as his history private.
All in all, not your everyday relationship or marriage, but hey, apparently it works!
This is where you can find Oli London on social media
One thing that Oli takes very seriously is his social media. Oli has over 125K followers on Instagram. The content he posts on his instagram is top tier, and his following keeps growing every single day. With regular updates and pictures, you will enjoy going through Oli's timeline.
Oli London is on Twitter as well, albeit not very active. Find him @OliLondonTV. Or follow the life of Oli London on Facebook.
Oli London is in control
Oli is just a sensational character, and his free-spirited nature is something to be adored. He has been the subject of internet trolling and controversy, but he remains strong and resolute in his dream. Whether his aim is supported or not, you can always take a leaf out of his book and learn to go and chase your dreams despite what everyone else says about it.