Being Jessica Alba's Husband And Other Achievements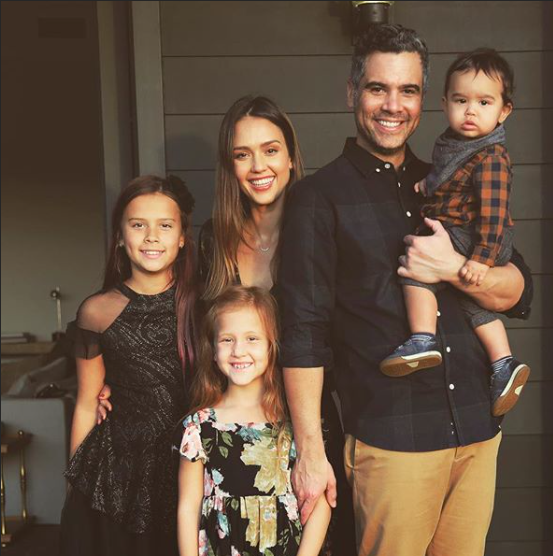 Cash was born on 10-1-1979 in Los Angeles, California. His zodiac sign is Capricorn, as well as his son Hayes'. He is happily married to one of the most beautiful actresses and businesswomen in the world, Jessica Alba. Moreover, his net worth is estimated at $25 million. What can we say, successful American film producers just make a lot.
The Rare Case of Warren: Rich Parents With An Independent Son
Cash was born in the family of actor and basketball player, Michael Warren, and Sue Narramore. His father was pretty successful at that time. Hill Street Blues, City of Angeles, Soul Food, and even Buffy the Vampire Slayer made his father famous. Cash dived into the film industry when he was a child and continued pursuing his dream of becoming a Hollywood producer. Cash had an enjoyable childhood, unlike his spouse Jessica. He went to a fancy school in Santa Monica called "Crossroads School". Among his classmates was Kate Hudson, who would go on and do famous things as well.
His passion for basketball was also inherited from his father. He played the game with future basketball star Baron Davis. Happy mother, successful father, many friends – that's what Cash had as a kid. However, he was bullied due to his acne at school. Not everything can be perfect, after all.
In high school, when everyone was thinking about higher education, future, and stuff like that, Cash decided to go to Yale. And he was accepted! Political science attracted him the most at the time, so he had been studying hard and graduated in 2001. Who knows how Yale helped Warren in his career, which is entirely different from what he studied, but the mere mention of Yale in the biography would make anyone look cooler, taller, and chic.
Cash has never been a "mama's boy", yet still he has some gentle and sensitive traits in his character as we'll find out below. Despite having some inherited fortune, he never stopped developing his professional producer's skills. His hard work let him assist the producer of "Taxi" in 2004. This was his first job in production. Then, his success story continued with "Fantastic Four", a TV series "Being Terry Kennedy", "30 for 30", "Crips and Bloods: Made in America", "Independent Lens", and so on. The film "In the Blood" was the first film that he produced himself.
Cash and Jessica: Conflicts, Cheating on Jessica, and Break-ups
The marriage of Cash Warren and Jessica Alba seems perfect from the first glance. They have a romantic story, three gorgeous kids, a cozy $10 million house and fancy cars. They celebrate holidays all over the world. Nothing but smiles in their public life. What's the catch?
Let's start at the beginning. They met on the set of "Fantastic Four". She was a young 23-year-old leading actress. He was a 25-year-old producer who couldn't take his eyes off her. Jessica and Cash were taking photos of her contact lenses, and suddenly she felt something. It was love from the first sight. Jessica didn't care that she was about to marry another man, and Cash didn't care that he was seeing someone else, as well. They immediately dumped their now exes and started dating. It was a crazy love. The couple got engaged in 2007 and then married in 2008. Some people speculated that they did it only because Jessica was pregnant with Warren's child. Perhaps.
The producer has a post on Instagram about how they decided to get married. They never planned to wear rings and become Mr. and Mrs. Warren. One day they woke up and just changed their minds. That same day, they went to the courthouse and exchanged vows. Sometimes spur-of-the-moment decisions do work out!
Although both Jessica and Cash are pretty discreet, jealousy was something they couldn't escape. Whenever Alba talked to some guy, Cash instantly became furious. And vice versa. You may think: "How can such a beauty like Jessica get jealous? Who's going to cheat on this gorgeous woman?" Well, even the prettiest human beings have their insecurities.
However, Jessica was probably right when she got jealous because Cash has been accused of cheating on the actress two times. One story is related to a 20-year-old model Vera Mishina and their sexual relationship. This story, though, looks too artificial, so the stars have never spoken about it.
Another story was a little hotter and more emotional. It involved famous Hollywood actress Lindsay Lohan. According to the press, Cash and Lindsay have been spotted kissing. Someone said that they had long been dating behind Jessica's back. Alba refuted these allegations, and Warren became an angel again.
The alleged cheating aside, their marriage has seen three break-ups where Cash needed to pack his stuff. During her pregnancy, Jessica's emotions were all over the place. From loving and peaceful on the one day, to upset and stressed the other. Cash has been seen moving out multiple times. We're sure they had their reasons, but it was a passionate period to say the least.
What's Cash Like In Private?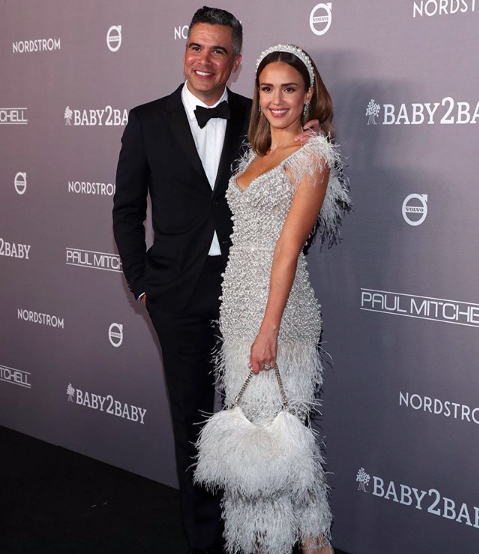 Judging from interviews and Instagram posts, Warren seems to be a loving husband, father, and son. He is super caring and treats his family the best way possible.
In the interview for The Skinny Confidential, he admitted that he prefers to remain behind the scenes, whereas his wife is always in the spotlight. It's she who always shines, talks, and being gossiped about the most. He is not just a husband but also Jessica's faithful friend and bodyguard. Okay, this sounds pretty feministic and romantic.
His sensitivity is best shown on his Instagram account. In the post of 20 June 2016, he wrote an ode to his father. Warren said: "My pops – You are my everything. I often think about how you've always let me ride on your shoulders so I don't have to run into the same obstacles that you've had to overcome in your life. I'm forever grateful for your unconditional love and unwavering support".
Cash is pretty funny, as well as romantic and sensitive. That's the joke he wrote about his daughters when they were on a family vacation: "I'd like to think they're happy because they get to spend time with amazing me and not because of the giant bowl of chawed ice they just polished off".
Here's another one: "Honor told me she'd disown me if I posted this which I think in 11 year old actually means "you have to post this dad!" This is what he wrote under their photo with Jessica: "She's so good at pretending to be into me". Warren also posts Instagram vs Reality jokes and dances on TikTok along with Jessica. They seem to have so much fun together!
How To Keep Up With Cash?
Cash Warren can be found on Instagram, of course. He has a nickname @cash_warren and he is verified. Thus, you shouldn't confuse his real account with a fake one. Sometimes, the producer spends time coming up with fresh jokes on Twitter as well: @CashWarren. Enjoy!