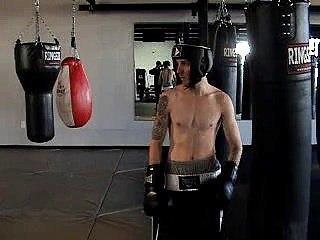 Charlie Zelenoff is certainly not suffering from low self-esteem, that's for sure. But, who is Charlie Zelenoff? Why is there so much talk about this man? And what you need to know about this notorious "boxing professional"?
A professional boxer who got disqualified from his first fight.
Charlie Zelenoff has lived all his life in LA, California. Although he is Russian by origin, Charlie doesn't have an accent and speaks English as his mother tongue. The surname and the hot spirit are things he shares with his Russian ancestors.
He was born to a usual family of Zelenoff. His parents, Eugene and Tanya, are Russian immigrants. Nothing is known about them, where do they live, what profession do they have, and whether they have a good relationship with Charlie.
Charlie has always been into sports, especially boxing. There's not much information about his early years. Nevertheless, some sources say that he graduated from Fairfax High School. He never went to college or university, as far as we know, but opted for a boxing career.
The word career here is a little bit out of place since Zelenoff is not a professional boxer as many people think. His first real fight was supposed to be against Andrew Hartley. As a result, he got disqualified and didn't manage to find a way back to the professional box.
Because he often gets under the skin of many boxers, he's called Charlie Z Troll by the general public. For that, he often gets what he deserves. One after another, boxers come to defeat Charlie and show that it's wrong to do what he's doing to people. But, Charlie is far from relating to them.
Charlie's fights against real boxers, or how to defeat an attention-seeker in two minutes?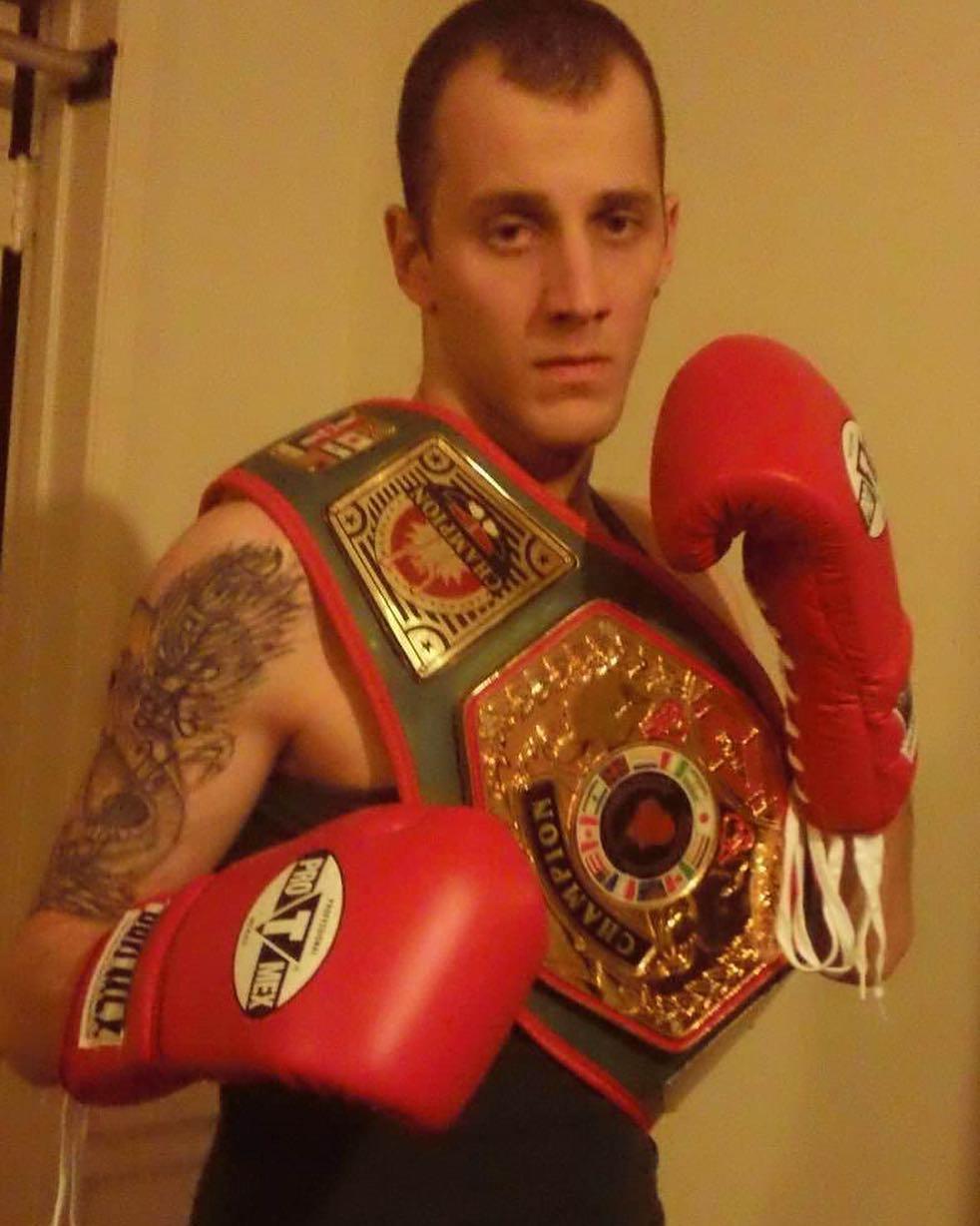 Zelenoff earned his popularity, fans, and profits through social media. The YouTube channel of Charlie has almost 80K subscribers. Some of his videos get millions of views because of his rule-breaking fights and outrageous behavior.
Zelenoff seems not to care about the weight, age, experience, and strength of his opponents. He likes to go against less and more experienced boxers in fights. Of course, such an approach in boxing is unprofessional but the man still calls himself the greatest boxer ever.
If you sort the videos on Charlie Zelenoff Uncut by most popular, you'll see the video "Top 5 Charlie Zelenoff Losses". The first one is his fight against a 67-year-old boxer Floyd Mayweather, a professional boxer and boxing trainer. Among his trainees were Floyd Mayweather Jr., Chad Dawson, Joan Guzmán, Laila Ali, and other boxers.
Anyway, the fight began when Charlie was trying to hit Floyd but the latter was dodging Zelenoff's punches and hit him first. Then, Charlie attacked Floyd from the back and provoked an instant reaction from one of the viewers who started hitting Charlie for an unfair tactic.
Another fight was against Deontay Wilder, whom Charlie has been bullying on social media and threatening his family. For this, Deontay called Charlie for a fight and almost knock-outed him. The latter gave up and acted like a coward. However, he still considers himself an unbeatable fighter.
Then, Charlie was defeated by Deric The Giant, a boxer from a different weight category than Zelenoff. Other fights on the video were against Dejon Daniels and Andrew Hartley. Professional boxers don't like showmen like Zelenoff and can easily defeat them, which this very video proves.
One of the latest videos on his YouTube channel is called "Released From Jail & Protective Custody". There were many comments below the video about Charlie's mental health. Some people even diagnosed Charlie with the grandiose disorder, bipolar disorder, schizophrenia, and Cotard's syndrome. But, it doesn't mean that Charlie is suffering from any of these illnesses.
Beating children and attacking amateurs. Is that Charlie's strategy?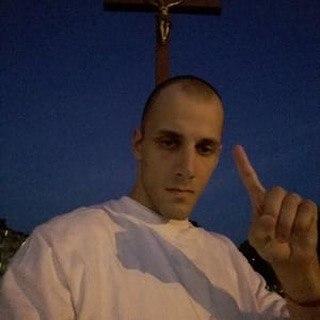 The only time when Charlie wins the fight is when he boxes against amateurs or kids in the training room. Although, some 16-year-old child is known to have defeated Charlie once. So, even some children can put Charlie in his place.
His tactic is to attack people off guard or from the back when they least expect it. This way of winning is dishonorable and disgraceful. That is why there's so much hate towards Charlie on the Internet. He doesn't seem to learn from his mistakes and keeps posting videos of his unfair fights on YouTube.
In one of his videos, Zelenoff started a fight against a kid which made many people disturbed and angry about such behavior. Some users consider Charlie mentally unstable and say that he needs psychiatric help. Well, it wouldn't be a surprise if they turned out to be right.
Charlie's new girlfriend; what happened to his wife Daria?
Charlie is a married man. His wife is Daria Zelenoff and they live together in LA. She is a Russian immigrant in the US, just like Zelenoff. Early on, he posted photos of them together on his Instagram page but always kept his personal life in a secret.
Daria seemed to be the biggest support of Charlie, despite his sometimes crazy behavior. The two looked like a harmonious couple. They have been married for a long time but don't have children together. No one knows whether a couple is child-free or guys just don't want to have kids.
But, at the beginning of 2020, Zelenoff posted a photo of some girl Camila, whom he says to be his girlfriend and wife. Everyone's confused since it's unknown what happened to Daria. Charlie's unstable nature dictates that he is pretty prone to doing unexpected stuff.
That's how Charlie used to hit on Kim Kardashian and Nicki Minaj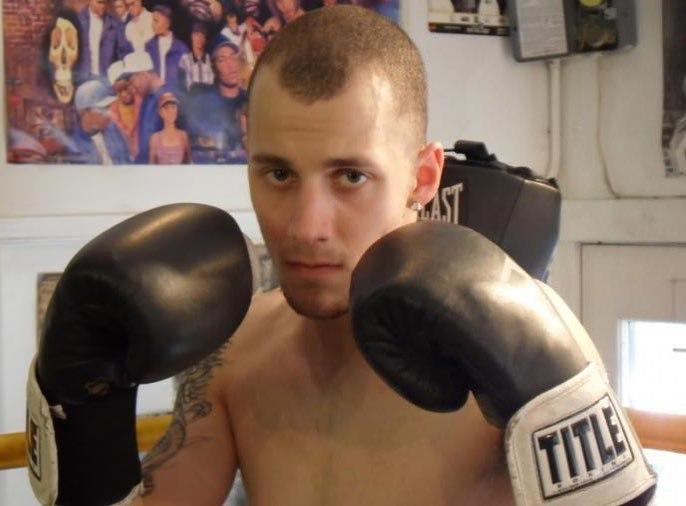 There was a time when Charlie was obsessed with Kim Kardashian. Several years ago, he photoshopped himself to one of the photos of Kim. That's how much he wanted to be with her. But, apparently, Kim didn't take that seriously and married Kanye. Poor Charlie.
However, he never let himself down and decided to try his charms on Nicki Minaj. Zelenoff's next love victim Nicki wasn't a fan of Charlie, as well, since nothing ever worked out between the two. No one knows when exactly Charlie married his wife Daria but, apparently, not while he was chasing celebrities.
Anyway, no matter if this was a joke or he was serious about it, people considered that things hilarious. However, there were also usual girls, not celebrities, whom Charlie's been following in the street. That guy is sick!
Where could you find him on social networks?
Charlie has an Instagram account with an improvised verification tick. His nickname there is @charlie.zelenoff. He's got almost 9K subscribers. There's another account that seems to belong to Charlie. The nickname is @p4pgoat. But, it's not active since the last post was made in 2019.
Charlie has an account on Twitter. It's called @CharlieZelenof9 but has been inactive since 2019. There several accounts of Charlie on Facebook, as well. However, it's unclear whether at least one of the accounts on social networks belong to Charlie and not some fakes.