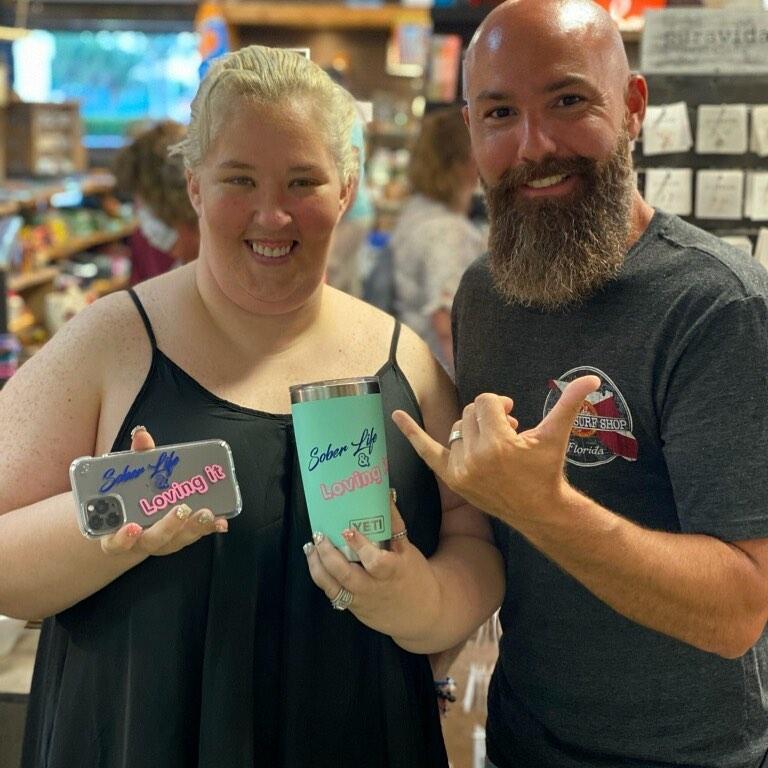 The story of June Shannon, better known as Mama June, is sometimes exciting, sometimes sad, and sometimes tragic. Fame and popularity have done their job for Mama June and now she's paying for that a pretty high price. What's happened? Who is Mama June? And why should you care?
Before hitting American screens
June was born in a small town McIntyre in the United States on August 10, 1979. Her family wasn't rich or something so she was growing up just like every other provincial kid. However, because her parents had divorced, she never really got enough attention from them.
Unfortunately, June has some health problems. She's visually impaired which means that she can't properly see. Her mother didn't pay attention to the cataracts of her daughter on time and now the latter is suffering from vision loss.
June has five siblings, two of them are half-sisters. No wonder why her mother couldn't give enough attention to everyone. Nevertheless, it doesn't mean that she couldn't do anything about it. That is why June is in a bad relationship with her mother Sandra now.
Mama June is called mama for a reason. She has a large family of her own which consists of four children and her. The first child was conceived and born when June was only 14 years old. She was a kid who gave birth to another kid but that didn't stop her from becoming famous.
Because of this, June dropped out of school. However, she still got her high-school diploma later on. After that, June didn't go to college or university but decided to make for a living her way.
Anna, the first daughter of June, along with her other two sisters Jessica and Lauryn, wasn't the one who brought fame into the family. They have never had this urge of being in the spotlight. It's Alana, the youngest daughter of June, who made the Shannon family famous.
Toddlers & Tiaras, Here Comes Honey Boo Boo, From Not to Hot, and other reality shows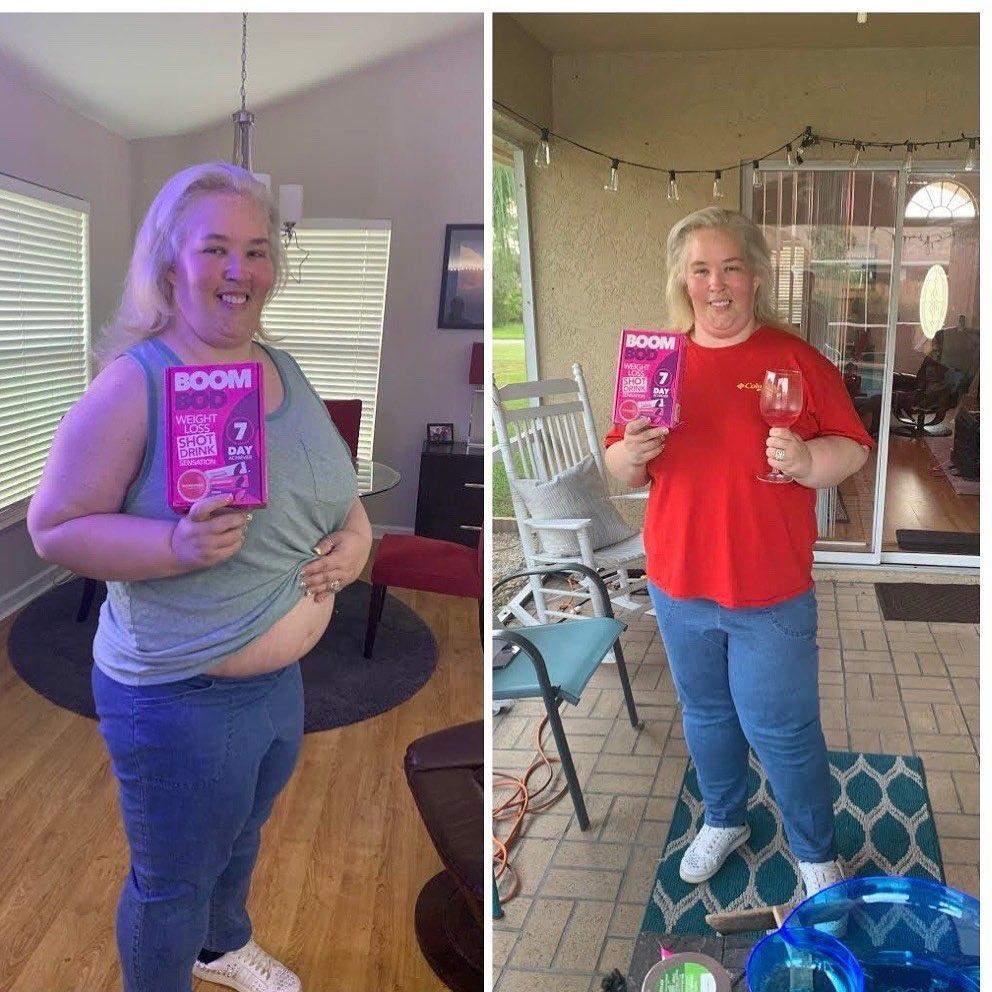 The way to stardom for June began in 2011 when she appeared on the show "Toddlers & Tiaras" with her daughter Alana, known publicly as Honey Boo Boo. The show was a beauty contest where Honey Boo Boo participated.
Alana won many contests and was loved by the public. She became a star at a very young age because of her eccentric behavior. She's always been in the public eye and enjoyed the attention coming from everyone she's met.
However, not only Alana was interesting to the audience but her other family members, as well. Her mother has also been a pretty outgoing type so people wanted to find out more about the Shannon clan and dig deeper into their everyday life.
Frequent fights, occasional scandals, and crazy emotions of the Shannons provided them with the opportunity to start their show. Thus, in 2012, "Here Comes Honey Boo Boo" saw the world. This reality show allows all the family members to try themselves in acting.
It lasted for 2 years but was dismissed by TLC because June renewed her relationship with Mark McDaniel, who had sexually abused her daughter. The saddest thing in this story is that June didn't believe her daughter and refused to accept the truth.
Then, another show starring June Shannon aired on TV called "Mama June: From Not to Hot". This show was about June's transformation and her weight loss journey. June reportedly lost 60 pounds in 2017.
The show was not only entertaining but also motivational for many people suffering from overweight or obesity. The story of June inspired people to lose weight all over the States. That is why "Mama June: From Not to Hot" became such a success in America.
What about her love life?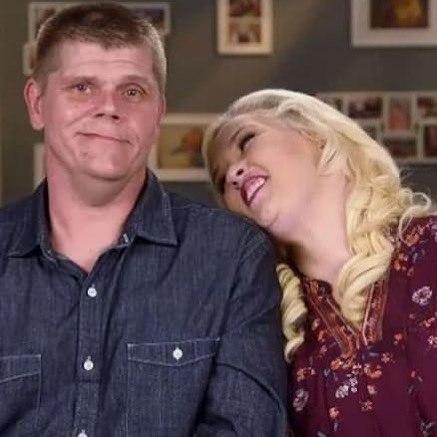 June is straight and enjoys the company of different men. Nope, she's not polyamorous but has had many partners so far. The first one to win June's heart was the father of Anna, David Dunn. This man turned out to be a criminal and was convicted of theft.
It seems that June has the type of man she falls in love with. All of them have had problems with the law. Even she was arrested for theft and contempt of court in 2008. Anyway, after dating David, June was in a relationship with Michael Anthony Ford, the father of Jessica.
Everyone says that Jessica and Lauryn have the same father, Michael Ford. However, the latter believes that her father is another man, Mark McDaniel. Well, it's easy to confuse who fathered whom since June is not sure herself who is the father of Pumpkin.
Both Ford and McDaniel were connected to the sexual abuse of children. The former was arrested for trying to have oral sex with a minor girl via the Internet, while the latter sexually abused Anna, the eldest daughter of June.
Alana Thompson, the most famous member of the Shannon family, was fathered by Mike Thompson. He has a nickname Sugar Bear in the family. Mike and June broke up in 2014. She's never been married to any of her partners.
In 2017, June started dating Eugene Doak. The man also had a criminal record and even tried to commit suicide. Nevertheless, they were happy together and were even thinking of getting married until 2019.
Is June a drug addict? How did it happen?
In 2019, June and her boyfriend Geno were charged with the possession of crack. Geno was also convicted of domestic violence which worsened his legal situation. Even though the two denied their relation to drugs, June's family insisted that she go through drug rehabilitation.
As a result, Honey Boo Boo was left without a mother. The custody was taken by Lauryn, the elder sister of June. Now, Alana says that she doesn't recognize her mother in the woman that she sees. They lost contact and are going through a tough time now.
Besides, since 2017, June has gained her weight back and lost the fabulous results that she once had. Taking into account that June has been previously arrested, her current situation is not a surprise. By the way, the family lost a huge amount of money. June sold their house to buy crack.
What is she up to now?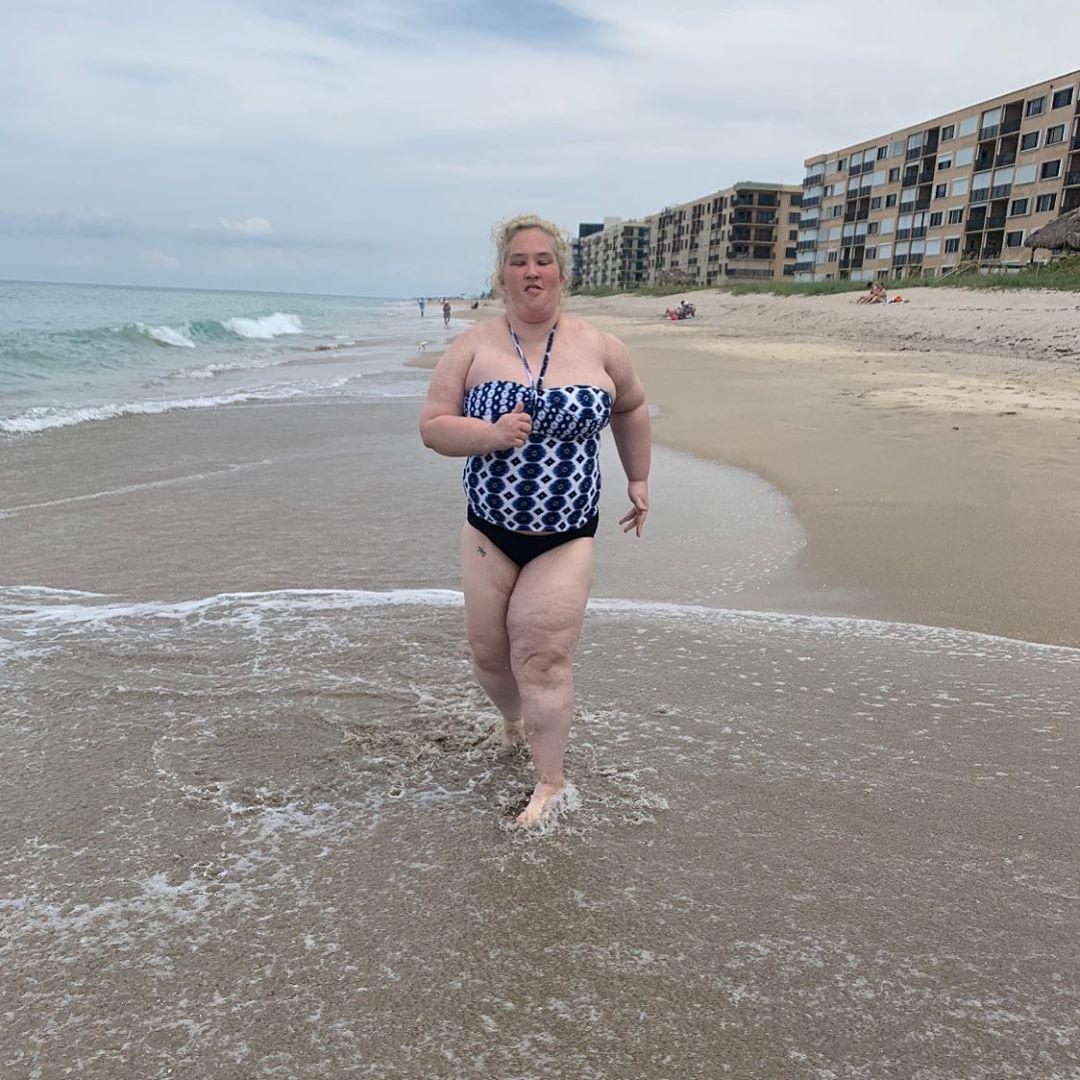 Now, she's in Florida, judging from her Instagram posts. June tries to seem normal and recovered after what happened in 2019. She posts many photos from vacations to create visibility of a rich lifestyle and happiness.
Little is known about the future of "Mama June: From Not to Hot". However, word on the street that June's daughters Honey Boo Boo and Pumpkin will have their shows.
Where to go to learn more about Mama June?
First off, go to Instagram and type in @mamajune. Her account has a verification tick and 659K followers. She often posts photos of herself, of places she's in now, and other things. She promotes brands and places quite a few ads in her profile.
You can also find June on Twitter and Facebook under the nicknames @MamaJune_BooBoo and @mamajuneshannon respectively. Her Twitter seems to be inactive now, though.