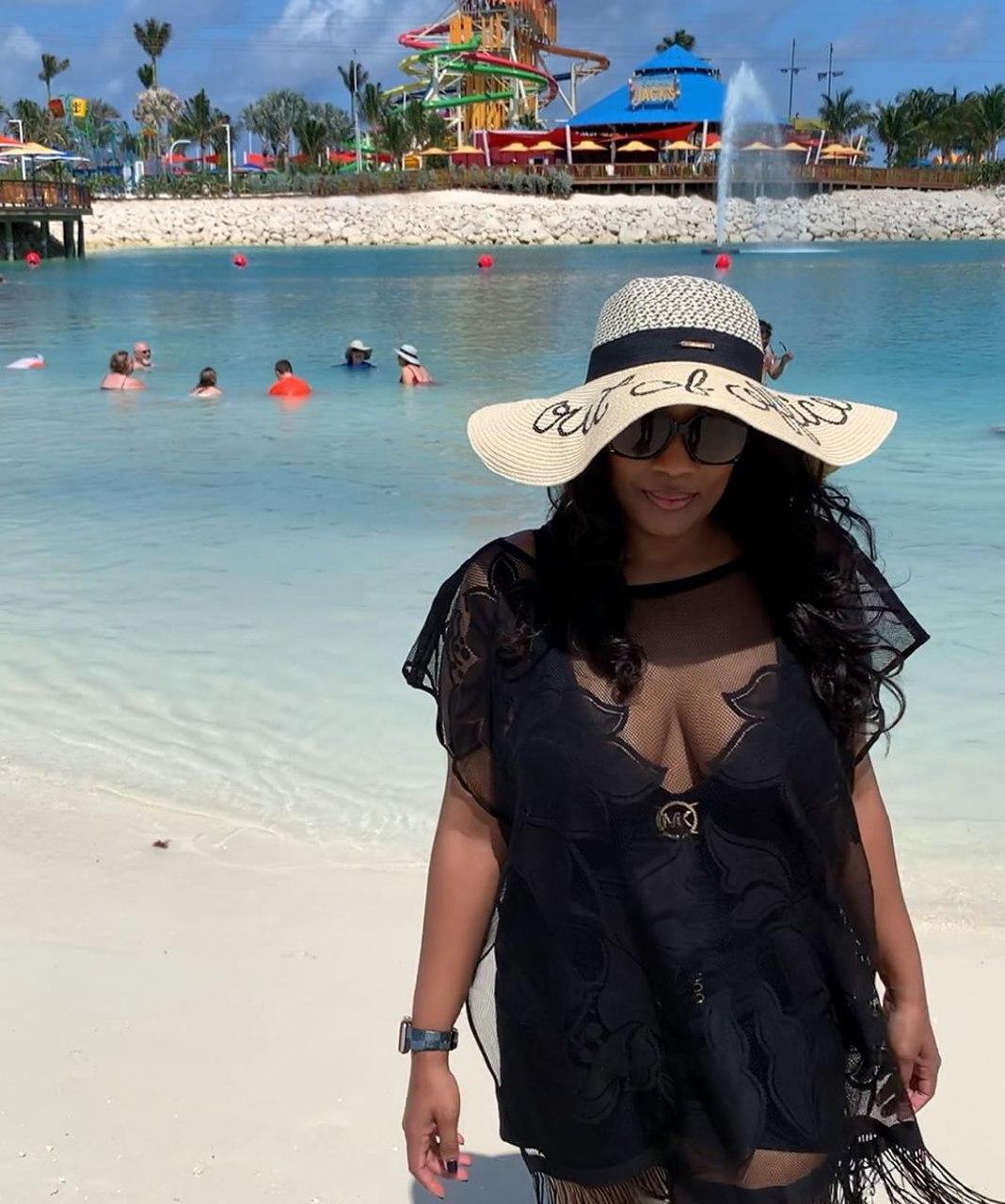 Siohvaughn Funches is the ex-wife of Dwyane Wade, known publicly for his basketball achievements. The two have been so happy together since school and now are separated for more than 10 years! She's become a speaker and wrote two books, while he is now a retired basketball player living his best life with a new wife. Why so?
In love with Dwyane Wade since high school – how was it?
Born on September 6, 1981, in Chicago, Illinois, Siohvaughn has always had rough moments in her life. First off, her parents divorced when the girl was only three years old. Then, when Siohvaughn was in her 20s, her beloved sister Garrica's life ended at a very young age.
The pain and discomfort made Siohvaughn move forward and work hard to have a better life. Thus, she found out that she wanted to become a psychologist and help people overcome life difficulties. Eventually, this is exactly what happened and Siohvaughn managed to inspire thousands of people across the US with her books and speeches.
She and her husband-to-be Dwyane met at school when the two were in the fifth grade. When they grew up into teenagers, they fell in love and started dating. Just like in a rom-com! Our love birds have been together for ages when they finally tied the knot.
But, before that, they had lived together. Back then, when Dwyane wasn't yet a basketball star, the couple was pretty broke. Nevertheless, Siohvaughn has always been there for Dwyane and given him the best support that she could. Maybe because of that Wade became a professional basketball player in the US.
Even though Siohvaughn even had to steal sneakers for Dwyane once since they had no money, everything changed soon. After her husband became an NBA player, the couple went from thrift store clothes to brand clothing, from a cheap apartment in Wisconsin to luxurious villas all over the world.
Her degree Siohvaughn got from the University of Phoenix. She studied psychology which later helped her in chasing career aspirations. But, that wasn't everything Siohvaughn achieved in the academic field. After Phoenix, she went to study counseling at Capella University. Her studies were finished when she got a degree in law at The John Marshall Law School in 2014.
Married life and why divorce after 8 years of marriage?
In 2007, things got bad for Siohvaughn and Dwyane. The couple was waiting for their second son Zion but was already unhappy together. Her husband had initiated their divorce and two of them had gone through some rough couple of years until the court made its final decision.
Dwyane accused Siohvaughn of earning money in an obscene way and being mentally ill. Siohvaughn, on the other hand, blamed her husband for having cheated on her and getting into abusive behavior towards her and their children.
Before the pair finalized their divorce, Dwyane had begun dating another woman whom he married in 2014. It was Gabrielle Union, an American actress and author. In 2018, Union gave birth to their first child together. Their daughter Kaavia was born with the help of the surrogate.
Because of this action of Wade, Siohvaughn even tried to sue Gabriella for ruining their family and relationships. The former became aggressive as soon as she found out about a new girlfriend of her husband. She shared her feelings about all of this in one of the books.
At the same time, Siohvaughn was fighting for custody of her children. In her divorce report, she said that they were filing for divorce for irreconcilable differences. The court battle was super-long since Dwyane had to agree on Siohvaughn's terms.
As a result, the kids stayed with their father who received full custody of them. Siohvaughn was arrested in 2012 because of misdemeanor attempted child abduction. The woman didn't want to return the kids to their father, although this is exactly what she had been demanded to do by the court.
It turned out that Siohvaughn was homeless during divorce proceedings that is why her husband gave her around $35,000 per month for a living. In 2013, Siohvaughn was left with $5 million, their house, 4 cars, and a strict non-disclosure agreement demanding her not to share any details about their marriage and divorce.
Has she become a religious fanatic?
When everything related to divorce was over, Siohvaughn started developing her career. She began giving motivational speeches for men and women who had gone through abuse. Moreover, Siohvaughn decided to share her story with the world in a book.
Thus, she started working on her book "The True Story For God's Glory: The Life of Siohvaughn L. Funches-Wade". In 2016, the book saw the world and Siohvaughn even earned a fan base who love the work of Wade's ex-wife.
Another book of hers called "You Gotta Let God Finish!" also became popular among her fans. Moreover, Siohvaughn even launched the podcast "Faith Comes by Hearing" in 2019 where she shared details from her personal life and the wisdom that she had earned throughout her life.
By the way, Siohvaughn created her Christian non-profit organization that is called Woman's Worth Foundation Inc. This organization is for women who have gone through domestic violence or been abused at some point in life. The Gospel of Jesus Christ serves as a foundation for damaged soul healing.
She's pretty religious which is proved by the presence of the words "God" and "Faith" in her books and podcasts. Siohvaughn is indeed a devoted Christian and is trying to live her life according to the Bible. But, that doesn't mean that she's fanatical or something.
Zion into Zaya – or what do Christians do with their transgender children?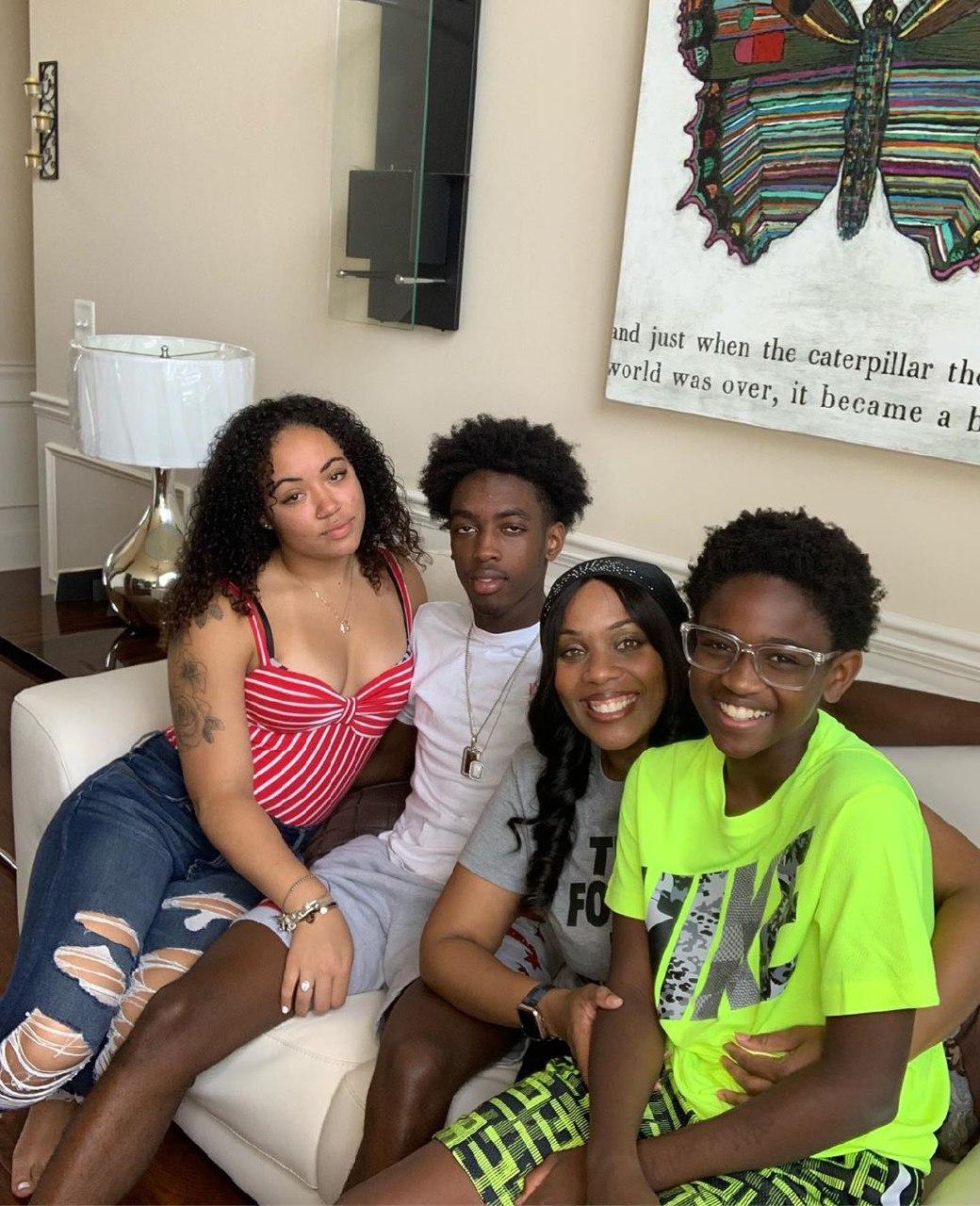 The biggest controversy among the fans of the Wade family cause the news that Zion is to become Zaya. A 13-year-old son of Siohvaughn and Dwyane calls himself a transgender girl and even tries to wear girlish clothes, make-up and nails.
His father and stepmother seem to support the decision of Zion, judging by the photos posted by Gabriella and Dwyane, though. On those photos, Zion is dressed in tight pants, crop tops, and wears fake nails. However, no one is sure about what Siohvaughn has to say about it.
She doesn't call her son Zaya on social networks. Siohvaughn doesn't even call him a daughter after everything that happened and keeps equally loving both her "sons". As far as we know, there's no such thing in Christianity as transgender and pansexuality.
Because Siohvaughn seems to ignore that her child is becoming a girl and wants to change his gender, she received many angry comments. Haters blame Siohvaughn for not supporting her son at this important stage of his life, given that even his step-mother already supported Zion.
Where can you find her on social networks?
She has an Instagram page. Her nick there is @siohvaughnfuncheswade. Siohvaughn has 22K subscribers and is not very active there. She can skip posting photos for a month or two.
By the way, she has a Facebook account as well – Siohvaughn Funches. On Twitter, her nick is @A_WOW_WOMAN. Her social media accounts contain a link to awowwoman.com, a website of Siohvaughn for women.