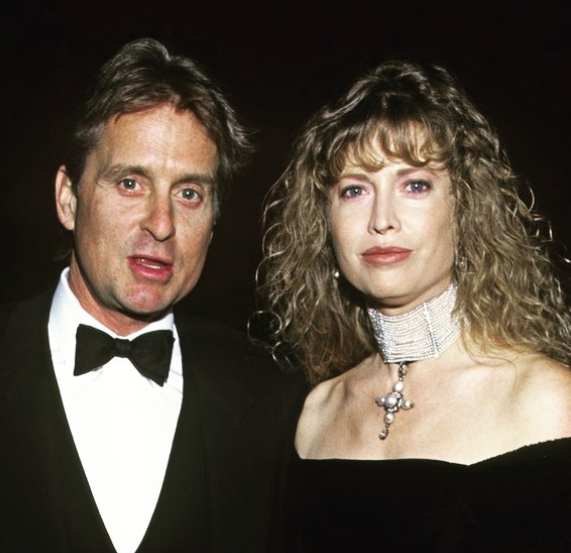 Diandra deMorelle Lucker is a Swiss-American/French-American producer, well known for producing Broken Lines, Off the Menu, The Last Days of the Chasens, and American Masters. She is also an active volunteer who has taken part in various charity events. She is also a star, known to be the ex-wife of American Hollywood sensation Michael Douglas, whom she divorced in 2005.
The Early Life of Diandra Lucker
Diandra spent her early life in Majorca, on the Island of Mallorca, Spain. Since her father was a diplomat, she was later sent to Switzerland to Boarding School and later to the United States to complete her Education in Georgetown at Edmund A. Walsh School of Foreign Service, following her father's footsteps when she was just 19. After finishing, she went on to intern at the White House, where she met her ex-husband Michael Douglas whom she married soon after.
Diandra Lucker's Marriage with Michael Douglas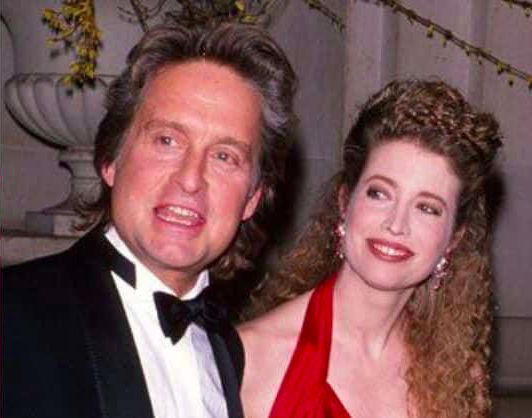 Diandra and Michael had what their son Cameron called a picture-perfect marriage and were together for about 23 years until they finally divorced in 2000. The couple met in 1976 in Washington DC when Diandra was interning at the White House, and Michael was promoting a movie he had just produced named "One Flew Over The Cuckoo's Nest". They met at the inauguration of the president. They had a few talks for a couple of days and quickly started dating. They met, and the stars just aligned: Michael, who was then 32, proposed to the 21-year-old Diandra after a few weeks.
A year later, she gave birth to her first son and only child with Michael named Cameron. After the birth of Cameron, they moved from LA to New York. She felt New York was better suited to raise her child than Los Angeles. The couple was married for 23 years until the marriage came to an end in 2000 along with a record-breaking 45-million-dollar settlement. The couple is believed to have no bad blood between them, despite Michael having said that they should have ended that marriage much sooner than they had done. Soon after their divorce, Michael went on to marry Catherine Zeta-Jones, and Diandra started dating a Wall Street executive named Zach Bacon. Diandra and Zach did not get married because he refused to pay her the thousands of dollars of alimony that she would stop receiving from Michael. Still, the two continued dating. In 2004, Diandra gave birth to two twin boys through surrogacy and named them Hudson and Hawk.
Diandra then adopted another child, a girl called Imara, which led to a fall out with Zach. The result was an ugly custody battle between the two, with Zach wanting to be with the boys Hudson and Hawk in New York, and Diandra wanting to be with them in her California estate.
After Zach, she married Michael Klein in 2005, and the couple divorced in 2012 with no kids in the marriage.
The Career of Diandra Lucker
Diandra is an established producer in her own right. She produced several documentaries, such as Beatrice Wood: Mama of Data and Frederic Remington: The Truth of Other Days as well as Off the table: The last days of the Chasens. She remains a reputable producer of both films and documentaries to this day.
Diandra is so phenomenal that she also has an illustrious work and volunteer career offset as well. From a young age, Diandra was into volunteering. She has always been actively affiliated with the Red Cross over the years. During the time she was married to Michael Douglas, she used her fame and influence to participate and organize fundraising events for the Red Cross. Her work was so radiant in a charity that the Metropolitan Museum of Art's Office for Film and television approached her for a documentary, which she spectacularly produced. She has also occasionally modeled for famed designers, such as Calvin Klein and Donna Karan.
Diandra Lucker's Kids
Diandra is a mother to four children: three sons and a daughter. The first of her children is Cameron Douglas, whom she had with Michael Douglas at the age of 23, and he is the only child of the two. Cameron caused a media buzz in 20 — when he was arrested and then later pleaded guilty of possession with intent to distribute drugs and was charged with a jail sentence, which he served for 5 years. It is during his trials that his parents Diandra and Michael temporarily put their differences aside to support their son.
Then, Diandra and Zach Hampton got two boys named Hawk and Hudson. They had the twin boys through surrogacy in 2004. The boys came out prematurely. After this, Diandra went on to adopt another baby, Imara, from Afghanistan. She lives with her three youngest children both in the US and on the Island of Mallorca because she wants them to have an appreciation of both cultures.
Media Controversies of Diandra Lucker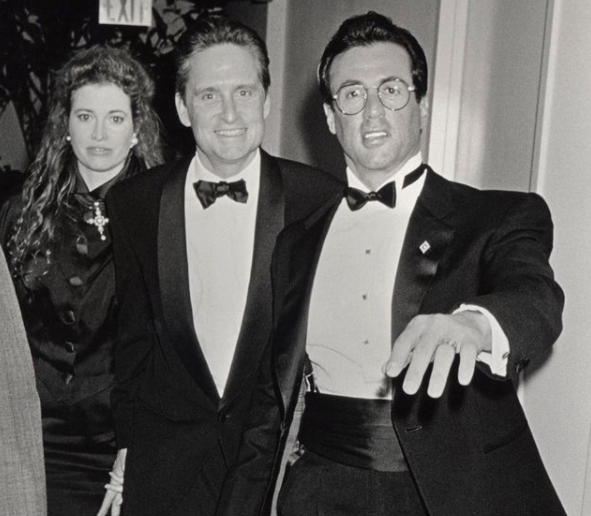 Diandra has been in the spotlight of media attention numerous times over the years. She was very popular within the media in her time with Michael as she used this influence and media attention to the good. She often organized fundraising events for good causes. As being Mrs Douglas did not get enough media attention, being ex-Mrs Douglas made the media more frantic.
The 45-million-dollar settlement along with properties and alimony she got was very high and historic at that time.
She appeared again in the media spotlight and subsequently faced persecution from fans and the public at times, accusing her parenting of her son's drug problems and later incarceration, which gravely affected her.
She later attracted negative media attention in 2011 when she filed a lawsuit against her husband for a percentage of Wallstreet: Money never sleeps, which was a spin-off to Wall Street, a movie she participated in while they were still married. This lawsuit had the media and the public depicting her as vile and greedy, which was added by the fact that it was found out that Michael was suffering from throat cancer. She is believed to have started this lawsuit to get some cash after she was swindled by a Ponzi scheme. After having lost some money in the scheme, she began her lawsuit to bet a percentage of Michael's earnings under the advisement of her legal counsel who believed that their divorce arrangement made her entitled to the money. In her defense, she said that she dropped the case soon after she discovered that he was ill. She said to Harpers Bazaar that "Michael didn't know he was ill, I didn't know he was ill and the gods didn't know he was ill. I am not into going after sick people for things that don't belong to me".
Diandra Lucker Always Comes Out on Top
Diandra is indeed an iconic figure who has had an interesting life story. Touching many lives in her journey, she continues to be one of those Hollywood and Film A-list personalities that have shaped the global film industry and continue to play an essential role in assisting charities. Like everyone else, her life has been full of drama, but she goes on to rise above and remains cheerful and helpful.