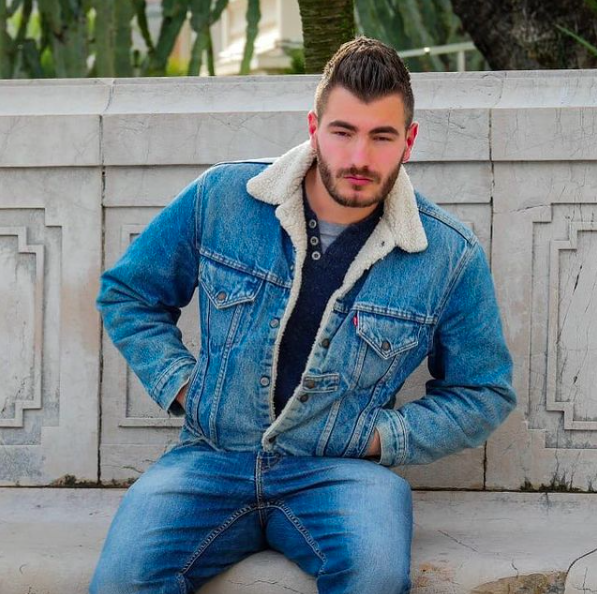 Dorian Rossini is a French-born electric DJ and actor. Dorian was born on 13 December 1990 in Paris, France. His father is a religious man as well as a jazz musician. His mother is a kindergarten teacher. Dorian's musical career started when he was young. When he was in school, he contested and won several musical competitions.
Dorian has two albums to his name at present, and he keeps on producing good music despite the scandals around him. Other than being a musician, he has made a name for himself as an actor as well and, among many others, has starred in the popular French show Angels.
Before Dorian Rossini's fame as an actor, he was a small-time DJ, and until now, he still hasn't let go of that part of him. After he obtained his degree in music and theatre, he began to perform and market himself as a DJ on social media as it was his side hustle.
He is also a ladies' favorite, owing to his dashing looks and sporty build. Dorian also has a clear understanding of fashion and always dresses his best whenever he gets the chance.
Dorian Rossini Family
Not much is known about Dorian's family. What is known is that his father is a jazz musician, and his mother is a kindergarten teacher. He is also reported to have a brother and a sister whose names are unknown as well. What is known is that he has a strong bond with his little sister, who is claimed to be a fashion designer and who lived with him when they were young.
Rise to Fame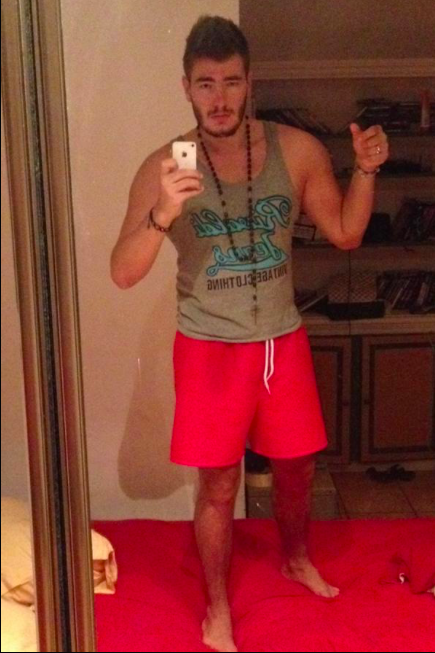 Dorian Rossini came to fame in one of the most unexpected ways. Though he was a talented musician from a tender age, he had yet to break into the big leagues. To achieve this, he made an outlandish claim that skyrocketed his fame. His stunt made him an instant internet sensation and gave him the chance to also popularize his music. He made a post in which he claimed to be God himself. Though the post angered many people, the result was that it also turned a lot of attention to him. He got many fans from it to the extent of registering 12 disciples. He is known now as the reincarnation of Jesus.
Homelessness
His claim to be Jesus did not have all the desired effects he intended it to have. After breaking the internet with his God claim, his roommate in Paris kicked him out, clearly not intending to share the apartment with God. The result was that Dorian started living in motels for a long time until he could not sustain his bills any longer, and then he moved to the streets. After surviving on donations that came from the campaigns he had on social media from people who helped him, he was finally assisted by Jeremstar who is a YouTube producer. Jeremstar made his situation known on the internet. That led to a turnaround in his life as he got to star in a reality show.
Dorian Rossini Social Media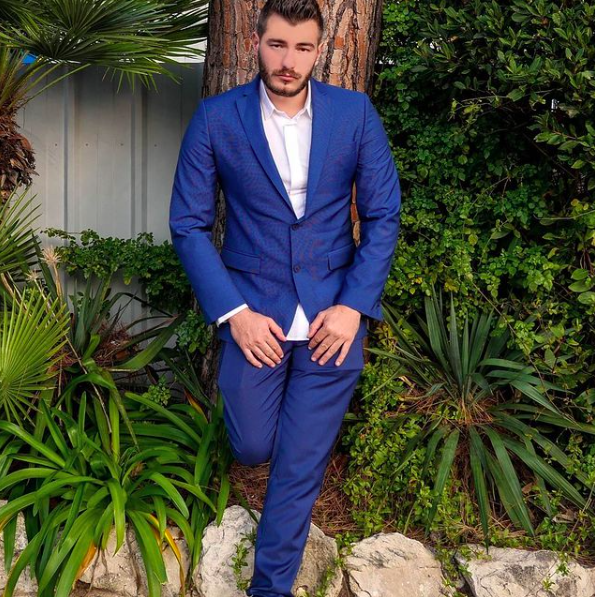 Social media has been a major driver of his success. He has a semi-active Instagram account @dorianrossiniofficiel with over 19,000 followers. On Twitter, @dorianrossini has 118,000 followers. He has been searched by people over 1 million times in a single day. It owes to the sensation he invented that has propelled his career. It all started with his claim that he was God, which turned a lot of internet attention on him. Later, he was part of another internet campaign, raising donations for his upkeep after being kicked out by his roommate and ending up on the streets.
He used social media to stir controversy through continued posting of nude pictures, still claiming to be God. He also picked a fight with other social media influencers. The result was popularity because, through the notoriety, people began to look for and know him. Social media has indeed been a major boost for his career, and he has managed to fully harness it to propel his acting and musical career.
Education
Dorian did his elementary education in the city of Paris in France. He also went to college there and graduated with a degree in music and theatre. He has had a passion for show business since he was a child.
Occupation
Dorian Rossini is a gospel musician and electric DJ. Though not what you would expect given his eccentric lifestyle, he has released gospel songs through YouTube and Spotify. He is also an actor who has starred in several shows, and he is working to fully penetrate the French film industry.
Musical Career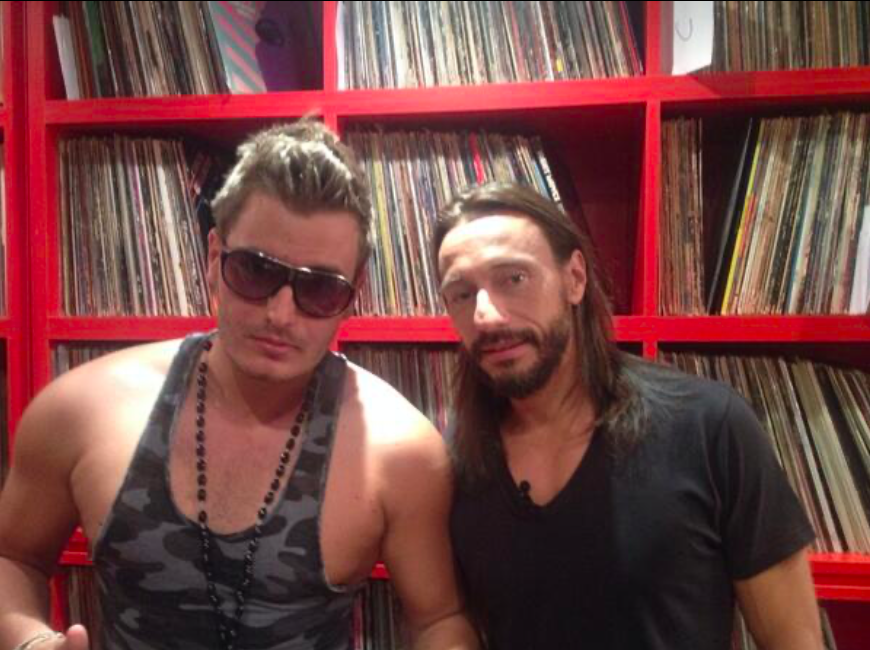 Dorian's music career has been quite illustrious, and he has made several hints that the world still enjoys to date. He has released two albums: one in 2010 called Starmania and an EP in 2014 called Religion. The albums have songs like Je Sui Dieu and Give Me. Dorian writes songs in English and his native language French. He has released other singles, such as jingle bells.
His musical career seems to be on a sabbatical since his last album in 2014.
Dorian Rossini Net Worth
Dorian is reported to have a net worth between $500,000 and $5 million. What is known is that he has an amazing car collection that includes Mercedes-Benz GLC-Class and an exclusive Audi. He leads a moderately fancy lifestyle in France.
Career Ups and Downs
His God claims have both made and broken his career, despite having been made popular by this statement.
Attempts by Jeremstar to connect him with producers were futile because of his reputation. He was cast off La Maison du bluff because of his God claims. He was also thrown off the cast of Angels because of a scandal about his claim. His acting career has been severely wounded by his notoriety.
His behavior, which includes attempting to break into a Hollywood actor's castle, has made many producers distance themselves from him and made him lose many casting jobs.
Dorian Rossini Trivia
Curious about the star in real life? Here are a few lesser-known facts about him:
Dorian smokes and drinks quite often despite being model-fit as he is. He is also a big cricket fan, and his favorite player is Virat Kohli. The star's favorite colors are blue, white, and black. He is a car enthusiast and has a nice car collection himself.
Another interesting aspect to note about Dorian is how social media has played an essential role in his career and has been very instrumental in his rise to fame – which he has also exceptionally used to maintain his popularity. He represents the new age of artists that can harness social media to propel their fame and market their art to the world. Of course, the fame has come with its own set of repercussions, but that's a story for another day.
All in all, Dorian Rossini is an eccentric internet sensation who is unpredictable yet genius. He is a remarkable actor and an equally good musician. His boldness makes him an attractive figure you can't resist looking upon the net now and again!