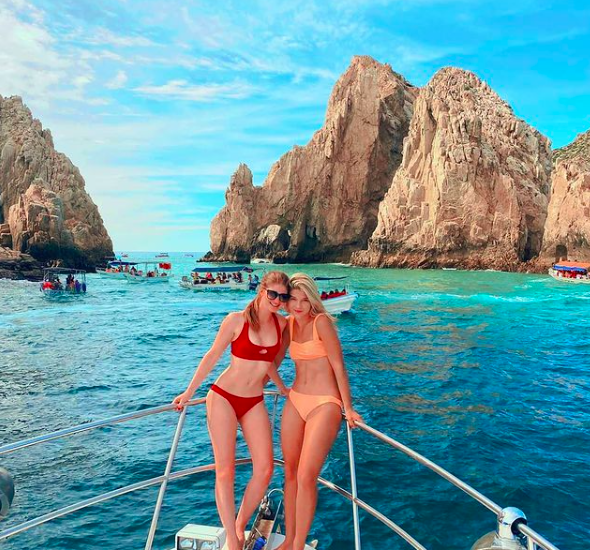 Phoebe Adele Gates is the daughter of the third richest man in the world. She was born on the 14th of September in 2002. Phoebe is one of the super lucky ones who managed to be born into a life of wealth and luxury and the proverbial silver spoon in her mouth. Though unlike most rich kids, Phoebe does not seem to show off her flashy lifestyle but tends to live a simple (yet ultra-rich) life. She resides in Washington in her family's 12-million dollar mansion.
The mansion, named Xanadu 2.0, is an extravagant high tech and very large estate that houses Phoebe and her family. The house is built on land Bill bought for over 2 million dollars. The area around has 500-year-old trees. The house took about 7 years to build and has 24 bedrooms, all of which have baths and 6 kitchens. Phoebe, being a book lover, lives in a house with a large library filled with rare manuscripts worth millions of dollars.
Phoebe Adele Gates and Her Family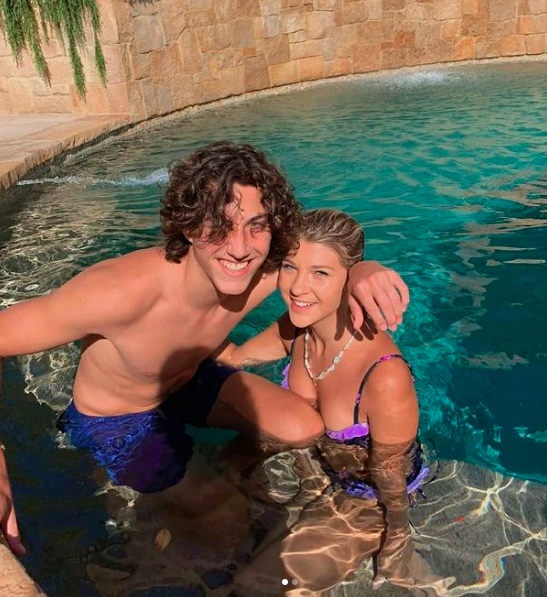 Phoebe is the last child of the multi-billionaire and founder of Microsoft Bill Gates and businesswoman Melinda. She has two siblings, an elder sister named Jennifer Katherine Gates and a brother called Rory John. Her sister Jennifer Katherine is a Stanford graduate and a medical student in New York. She is also a known horse lover and renowned equestrian. She is engaged to a fellow equestrian, the Egyptian Nayel Nassar. Phoebe's brother Rory John leads a more private life than his sisters. He attended Lakeside School, which is the same school Jennifer Katherine and their father Bill went to.
Phoebe and her siblings have a strong bond and have been raised in a disciplined, yet loving family. All of them were restricted from having phones until they were 13. Phoebe and her siblings are reported to be as close as shown on the various posts of her sister Jennifer Catherine's Instagram.
Her father, Bill Gates, is one of the richest people in the world, with a net worth of over 100 billion dollars. He accumulated his wealth through Microsoft, the company he founded when he was just 23 years old. He led the company, owing to his programming skills. The company is one of the biggest in the world, and Bill is one of the wealthiest and most influential people on Earth. Along with Melinda, they started one of the biggest foundations in the world to help struggling people in the world.
Her mother Melinda Gates is a known philanthropist and has been a key player in the philanthropic work done by the family as the co-chairperson of the Bill and Melinda Gates Foundation. She was a managing director at Microsoft where she spearheaded plenty of essential programs for the company until she quit in 1996 to focus on raising kids. She is also an author, and her book The Moment of Lift has sold a lot of copies worldwide.
Professional Career
Other than being the full-time daughter of one of the wealthiest men in the world, Phoebe has no other known occupations that she is pursuing. At present, she is studying at the esteemed Professional children's school that is located in New York. We will only know what her chosen career path is when she decides to inform us.
Phoebe is also known to be a ballet performer. She took ballet lessons at the Lincoln Center for Performing Arts and the Juilliard School and is known to perform at the events hosted by her family. It is not known if she will pursue ballet professionally, but what is known is she is good at it.
Phoebe Adele Gates' Passions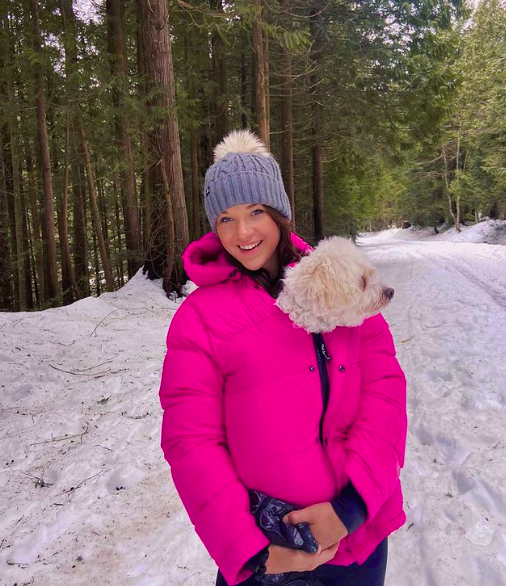 Just like her father, Phoebe is into reading books and enjoys them so much. Other than dancing and books, she also attends the famed Juilliard School. She is getting training in theatre music and dancing that also goes along with her enrollment at the Lincoln Center for Performing Arts. Like her father, she also enjoys computers and has been exposed to them from a young age. Whether she will stick to the family business or turn to show business, she will do great wherever she goes.
Phoebe Adele Gates on Social Media
Phoebe has an Instagram account with over 70 000 followers. However, her profile is not what you would typically expect from a billionaire child's Instagram page. It is not filled with fancy pictures of hotel rooms and resorts, but it is just as simple as anyone else's.
Phoebe Adele Gates' Net Worth
Not much is known about Phoebe's current net worth, but she is set to inherit a whopping 10 million dollars. Though it is more than what most of us have in our bank accounts, it is dramatically less than what you would expect from the daughter of the third richest man in the world. Bill Gates has announced that Phoebe and her siblings will only be inheriting 10 million dollars each. Bill explained that he wanted Phoebe and her siblings to be independent and also not lazy. That is why they will only inherit a small portion of their father's multi-billion dollar fortune.
Volunteering and Philanthropy
Phoebe's family is well vested in philanthropy. Her grandfather, Bill Gates Sr. was an attorney and philanthropist. He is the one who nurtured Bill in philanthropy and championed campaigns for the eradication of polio and the search for an HIV cure. He played a part in assisting to set up the Bill and Melinda Gates Foundation. The Bill and Melinda Gates Foundation was later made a reality when Bill set aside 100 million dollars for charity. Bill and his former wife Melinda have been actively involved in charity work around the world. It would be no surprise if Phoebe and her siblings were involved in philanthropy as well.
Trivia on Phoebe Adele Gates
One interesting thing in the life of Phoebe Gates is that she does chores around her house to earn her allowance – quite contrary to what we would expect since her father is wealthier than most people in the world! It is because her parents have raised her and her siblings to appreciate the value of money.
Also, because of the scarcity of their pictures on the media, Phoebe and her sister Jennifer Katherine's identities are usually mistaken. At some point, you see Jennifer Katherine's picture labeled with Phoebe Adele's name. In other cases, websites use Rachel Leigh Cook's pictures for both of them. It is ultimately because their parents have successfully been able to keep Phoebe and her siblings away from the public eye.
It is without a doubt that Phoebe is a remarkable young woman, and not only because of her father's success but also because of her upbringing, personal drive, and exceptional mental capacity. We expect to see more of her in the future doing some amazing things!