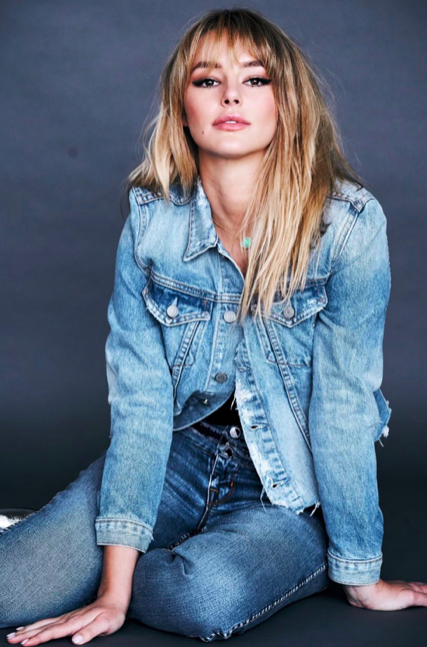 Having made a guest appearance as Jem on the horror movie Southbound that brought a spotlight on her, Hassie Harrison has gone on to prove that she is one talented individual! On top of her screen appearances, she is a dancer and social media influencer. What's more, she has also grown her popularity through the relationship with her fellow actor and director, Austin Nichols. So, who is Hassie Harrison?​
It Was Clear Hassie Harrison Would Be A Star Early On In Her Life
Hassie Harrison was born and raised in the Lone Star State, Texas, in Dallas on March 20, 1990, and has 3 sisters. Her mum, Laurie Wilson, was associated with Dallas Children's theatre by Hassie's admission, and, as a result, she was always taking acting classes and going to plays. She got exposed to acting and actors at a very young age, and by then, Hassie had made up her mind to make a career in the performing arts. A precocious girl, she went to college at 15, where she studied business and archaeology and soon moved to Copenhagen, Sweden, to study European cinema for almost a year.
​Hassie Harrison Career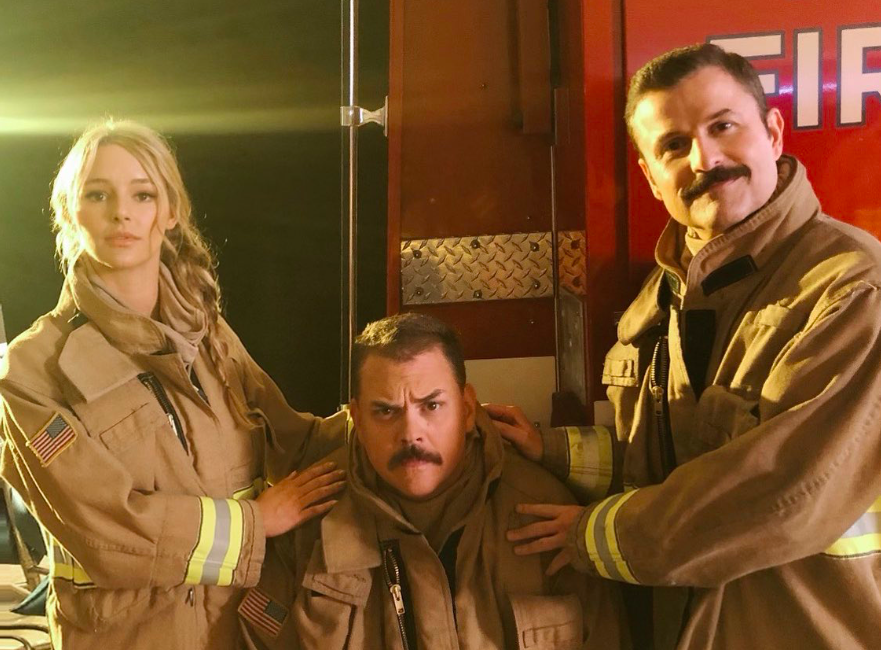 Hassie has her portfolio filled with various acting roles in both film and television production. As part of her acting journey, she participated in the Upright Citizens Brigade under the tutelage of Lesly Kahn. Hassie attended a drama school headed by Ivana Chubbuck that is in Los Angeles, California.
Her first acting gig came in a TV series in 2014 named Hart Dixie shot on the Warner Bros lot in Burbank, and she was part of the show until 2015. In 2015, she appeared in a film, Dementia, as Shelby Lockhart. In the same year, Hassie appeared in the horror movie Southbound. Her next big project was in the 2018 science fiction movie, A-X-L, with Thomas Jane, Alex MacNicoll, and Becky G, among other notable actors. Hassie had a small acting role in this project as a gas station girl named Kristen.
2019 was a good year for her as she landed a role in the comedy series Tacoma FD. It is about firefighters in Tacoma, Washington. Hassie played the character of Lucy McConky, who is the first female fighter in this squad. Season 2 of the show saw it guest-starring Jessica Lowe, Bobby Moynihan, Jeff Dunham, and Joe Pantoliano.
On the back of this, she appears in Season 3 of Yellowstone under Taylor Sheridan as the producer who sees her tracing her Texas roots in the Western. Hassie stars alongside Kevin Costner and has a good reason to be starstruck for the girl from the Lone Star State.
There are upcoming appearances by Hassie Harrison in the sci-film Max Reload and the Nether Blasters with Wil Wheaton and Kevin Smith in the project as well. Harrison also features in Back to Lyla; she plays a character named Lyla in this comedy.
Her filmography has a good variety of projects:
• L.A. Rangers (Television series) (2014)
• Hart of Dixie (Television series) (2014-2015)
• The Astronaut Wives Club (Television series) (2015)
• Southbound (Film) (2015)
• Dementia (Film) (2015)
• Hayley Kiyoko: Gravel to Tempo (Film) (2016)
• The First Time (Film) (2016)
• Chuck and Bean (Film) (2016)
• Fat Camp (Film) (2017)
• The Iron Orchard (Film) (2018)
• A-X-L (Film) (2018)
• Tacoma FD (Television series) (2019-2020)
• Max Reload and the Nether Blasters
• Back to Lyla (Film) (2020)
Hassie Harrison's Net Worth
Having worked on a good number of projects and an active social media presence earn Hassie a good amount of money. According to the site Married Biography, her net worth is estimated at around $500,000, and she charges $1,000 per post on her Instagram account.
Personal Life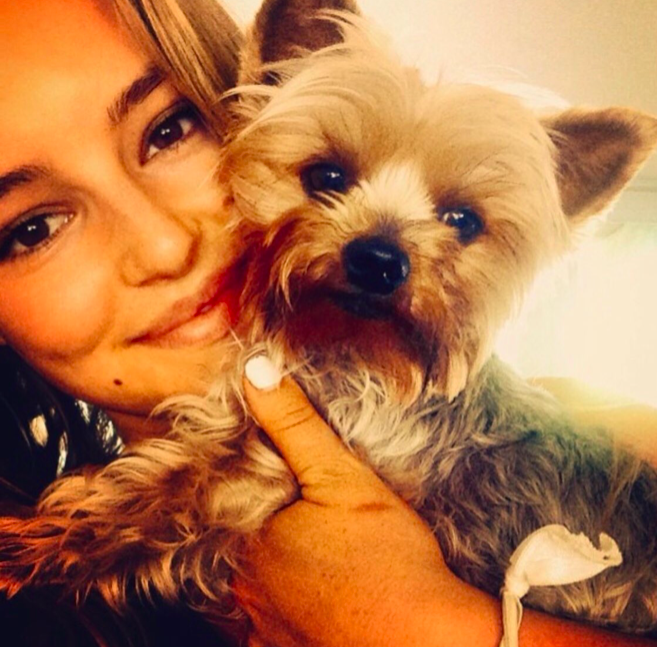 To get it out of the way, Hassie Harrison is in a relationship with Austin Nichols, and the two have been dating since 2018. Austin is an American actor and director who is best known for his performance in TV series like The Walking Dead. The Day after Tomorrow and One Tree Hill. Their relationship made the limelight at the 2018 seachange Summer Party's red carpet, where they walked together. To celebrate Austin's birthday, Hassie gifted him with a puppy, which the pair later named Otis. Before being an item, Hassie has been in a relationship with Wilson Bethel, a fellow actor, and Austin was dating Chloe Bennet, an actress.
Hassie is loyal to her Dallas roots as her favorite sports team is the Dallas Mavericks. When not on set, her favorite television shows are The Office, Game of Thrones, and The Wire. Her favorite movies are Airplane and Coming to America. She likes reading, and among the books she has read, The Great Gatsby, A Visit from the Goon Squad, and Fight Club stand out as her favorite ones.
Social Media Presence
Hassie Harrison has more than 100,000 followers on Instagram, over 11,000 followers on Twitter, and over 17,000 followers on Facebook.
Sneak Peek into Hassie Harrison's Life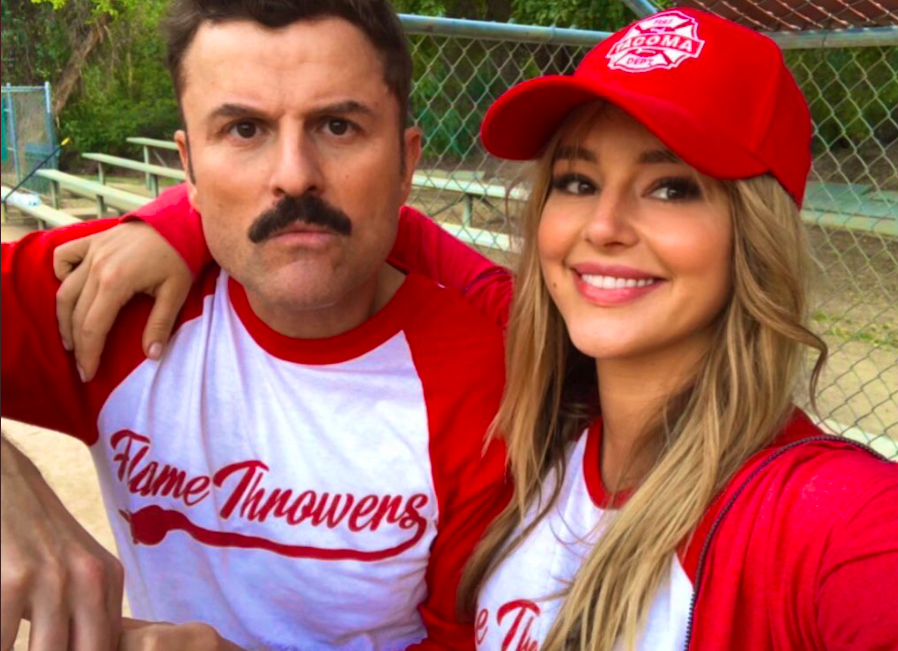 She is quite active on social platforms, sharing pictures of her on set, her travels, selfies, and promotional material, which she charges to post. Her love for traveling is evident through her posts as she publishes photos of different places she has been to.
In an interview with Bello, she spoke of how she is fashion-conscious, especially when it comes to the waste the fashion industry produces. She loves buying second-hand fashion from sites like TheRealReal, ThreadUp, and other spaces for great bargains.
Growing up, she had celebrity crushes on Brad Pitt and James Dean.
Who is Austin Nichols?
Besides being the guy giving our Texan beauty, Hassie Harrison, stomach butterflies, he is an actor and director. He has portrayed Spencer Monroe in The Walking Dead and Julian Baker in One Tree Hill as his most notable roles.
Austin was born on the 24th of April, 1980, in Ann Arbor, Michigan. Water skiing was his first love. He started to go in for water sport at the age of 2 and was so good that he represented the United States of America at the junior level at the 1997 Pan-American Championships. He intended to go professional with the sport until an accident struck, where he injured his shoulder. That meant he was unable to continue participating in the sport.
Like Hassie, Austin is a fellow animal lover and shares a pet. Nichols' love for the water extends to more than just skiing but to marine life, which he advocates for. He is a member of Oceana's Media Advisory Board.
When Did Hassie and Austin Start Dating?
The couple has never disclosed how they met or when they started dating. However, the first public announcement came when Austin posted a picture on Instagram kissing Hassie on his birthday in 2018 after a road trip in Hassie's home state of Texas to celebrate. The big reveal, though, was on July 21 of the same year when the two walked the red carpet at Oceana's 11th Annual SeaChange Summer Party in Laguna Beach, California. The two kissed and held hands during the event, proving that they were madly in love with each other, and Austin remarking that Hassie was his lady.
Hassie Harrison Trivia
• She has a height of 5 feet and 6 inches.
• She loves coffee and her breakfast.
• She ditched a family vacation to go for the Tacoma FD audition.
• She had brown-colored eyes.
• She is big on dogs and had one named Cocomeaux; it died in July 2019.
• She is a certified health coach.
• She loves traveling.
• She is a Pisces.