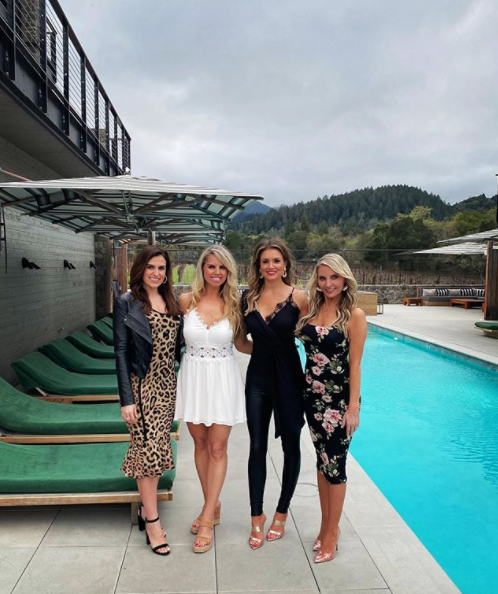 This story revolves around Jillian Mele who has come her way from a local Philadelphia channel to one of the biggest channels in the world, FOX News, in a few years. She is soon to turn 40 but still looks like a 25-year-old model. Some people just seem to never get old.
Jillian Mele was born on 17 September 1982 in the small provincial town Glenside, Pennsylvania. Since her childhood, she has been interested in dancing and sports. In her early teens, she regularly visited ballet classes that made her body shape and curves what they are today. Hockey is another passion of hers. The Philadelphia Flyers created many heart-warming childhood memories for her since she used to go to almost all of their home games with her father.
Jillian has two brothers, they are still very close. They were good friends in childhood and visited hockey games together. Her father and mother created a big loving family. She claims this huge support is what makes her smile and go for her goals every day.
Even though thirteen years of ballet lessons is a lot, she still thinks she doesn't dance well enough. Does it have something to do with the impostor syndrome, where a person underestimates all of their achievements, or does it stem from her humble self-image?
Jillian has provided for herself since she was in high school. Then she worked in the grocery store as a clerk. She found out how hard it was to earn money at an early age, so she studied hard to enter the university to get prepared for her dream job.
After school, Jillian already knew that she wanted to become a journalist or a TV host. That is why she chose to study at La Salle University and successfully graduated in 2005 with a B.A. in Arts and Communication. Then she continued studying at the University of Scranton.
FOX News made a report about her hometown in 2017. Jillian came home with operators, visited her former workplace at a grocery store, and invited FOX to a family barbecue. She was so happy to be home. Jillian revealed that it was so pleasant to know everyone around and be able to hug and talk with so many people from her town.
How Did She Manage To Become A FOX Anchor?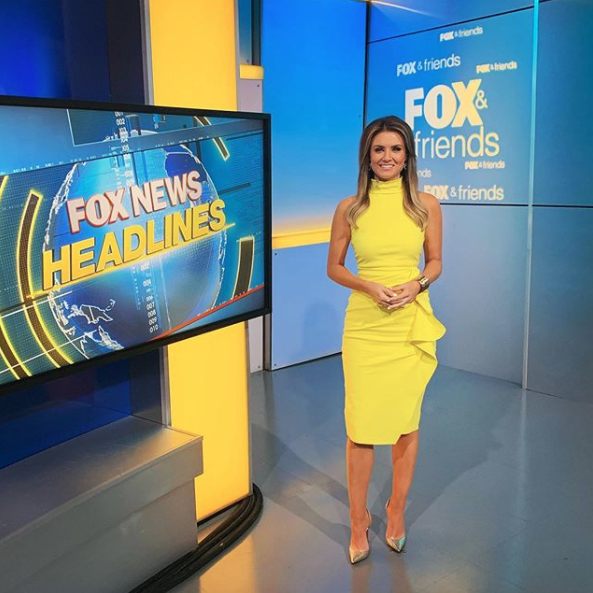 Jillian must have done well in university as she got a sports anchor job in Presque Isle, Maine almost instantly. Then she got the opportunity to work for the WIVT-TV in Binghamton, New York.
She worked hard and a lot. That is why, in 2007, NBC 10 invited her to join them. It was then when her popularity skyrocketed. In Philadelphia, Jillian won an Emmy award for the show about the Olympics which she hosted.
Seven years on NBC 10 went by very fast. In 2014, she finally grew to the co-host of a morning sports talk show on NBC Sports Philadelphia. The show was called "Breakfast on Broad" and was a huge success among sports lovers.
Who knew that for her fabulous work, she would earn another Emmy award. Besides, a TV show Endgame was lucky to have Jillian as well. It was a post-game program about the Philadelphia Eagles.
Three years later, she finally got the biggest promotion in her career and became a FOX News anchor. Along with Rob Schmitt, they have been hosting FOX & Friends First since 2017. Every morning Jillian's pretty face shares the news with America.
She is also a headlines reporter for FOX & Friends. People like Jillian are one-of-a-kind. She combines beauty, charm, charisma, intellect, and sense of humor – all at once. No wonder America loves her so much.
Once she spilled coffee on-air. During another episode of "Breakfast on Broad", she was sitting at the table next to her two colleagues and was about to drink a huge cup of coffee. Suddenly, it slid out of her hand. It was even a topic for memes and a few funny videos on YouTube.
Her news anchor job made her wealthy and prosperous. Jillian's net worth is estimated at almost $1 million. Her annual income is around $83,000. Although the salary seems high, even for the United States, she earns every dollar.
Some websites say that she is engaged in several entrepreneurial activities that serve as an extra source of income. Her educational background, natural intelligence, and career aspirations support her financial well-being and make it possible to multiply her savings.
Slim Figure and Strong Body: Sport, Diets, or Both?
Jillian is a huge fan of sports. She loves golf, that's for sure. In 2015, when she was on vacation in Aruba, an island in the Caribbean Sea, she tried playing golf for the first time. It has become a part of her since then.
Moreover, Jillian is into hiking. She has reached several peaks so far, including Mount Sinai in Egypt. One more passion of Jillian is trekking. The Grand Canyon is one of her favourite places. She likes to go camping and have fun there.
Jillian can't live without physical activities a single day. Sport means a lot to her as it is related not only to the overall fit physique, but to her family values as well. Healthy eating and exercises do their job. The skin of Jillian is glowing, and she almost has no wrinkles.
What About Her Personal Life?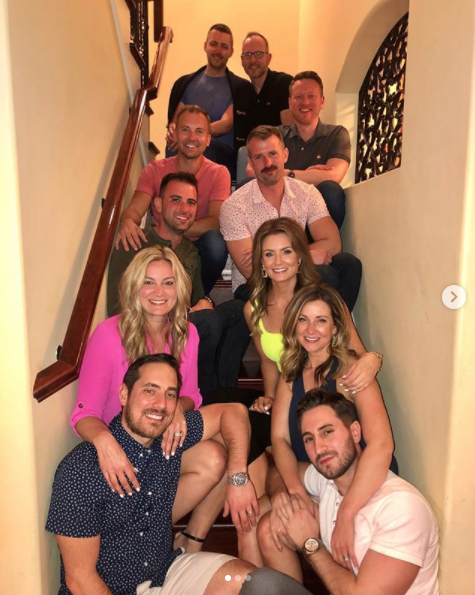 Many people are still wondering how this gorgeous woman is still alone. She doesn't have a spouse. A male part of her fans has certainly long been in love with the blonde hair, wide smile, and big eyes of Jillian, but she prefers to keep quiet about her personal life.
When she gets questions about her love life, she answers briefly that she has a boyfriend. The only thing we know about him is that he is from Boston. Other facts are hidden from the press and media. Jillian doesn't want to put her private life at risk and let people talk about her relationships too much. Thus, there are no rumours around their couple, and we believe they are happy and calm. Pretty wise, isn't it?
For some time, people have been speculating that this mysterious boyfriend from Boston was her co-anchor, Rob Schmitt. Both Jillian and Rob have never openly spoken about it, nor have they denied anything. That is why it's still up to your imagination whom she dates.
Social Media Accounts Of Jillian Mele
First of all, go to her Instagram page @jillianbmele. Her profile has a verification tick and 124k followers. Her pinned stories are about NAPA, golf, life, and work. She posts pretty often and adds small comments under the photos. That makes her profile interesting to follow.
Facebook is another platform for communication with her fans. Usually, she posts FOX news videos. Twitter is also a place that Jillian loves to use. She's a media personality. That's why she should be active online. Instagram is an exception. It's the place where she posts personal photos and has more daily life pics than work-related posts.