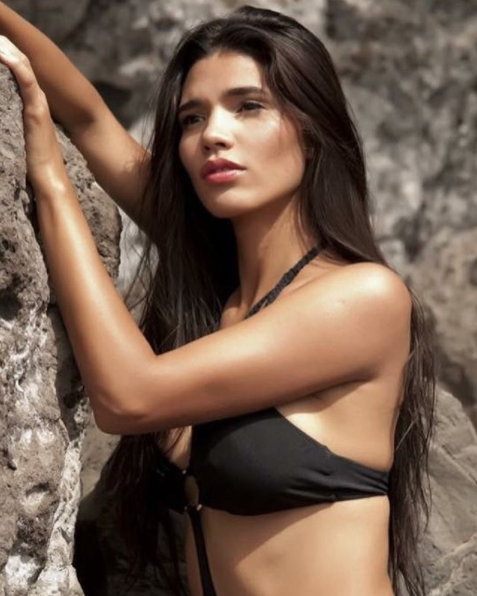 Paloma Jiménez is a former Mexican model who hit the covers of international magazines like Maxim. This gorgeous woman doesn't look her age at all! Her body is athletic and her skin glows with health and youth. And she has three children!
Big Brands She Worked with and Other Facts You Didn't Know about Paloma
Paloma Jiménez was born in Acapulco, Mexico, on 22 August 1983. She has never shared any details about her childhood, family, and youth with the press. We don't even know what school she attended and whether Paloma went to university. Being secretive and keeping a low profile is her religion.
What she did share was that she dreamt about modelling since she was a kid. Her sense of style and taste in fashion didn't just come up one day. Paloma was working hard on her appearance in her teens, and that is how she became one of the most highly-paid and popular models in Mexico. Her agencies were ID Model Management and Look Models.
She didn't settle down in her home country. She moved further to the United States, and it was the right choice. After getting success in Mexico, international giants like Coral-Cola, Honda and Pantene wanted to cooperate with her. It was a blast for Paloma's career. This is how the world and her future husband Vin Diesel found out about her.
Similar to Vin Diesel, Paloma tried to break into the film industry. Otra Rollo, a Mexican entertaining TV show, gave her this opportunity. She has been acting from 1995 until 2007 when the show came to its end. Unfortunately, she hasn't been spotted on TV since then. Many fans of her and Vin Diesel still hope that the couple will try acting together someday.
Paloma's Relationship with "Fast and Furious" Star Vin Diesel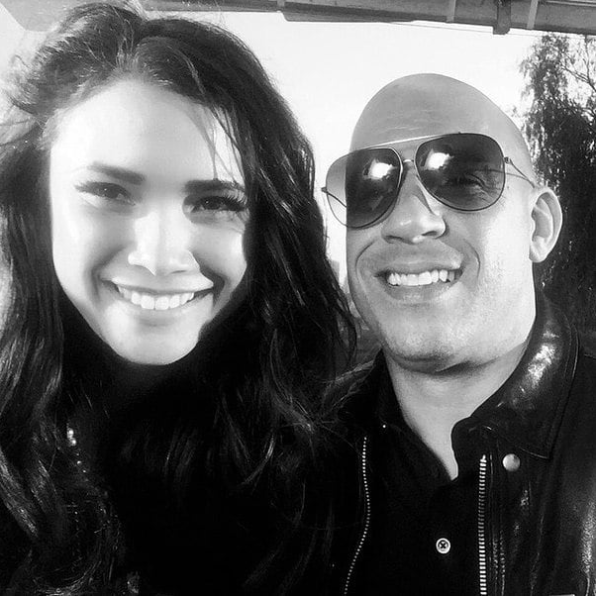 In 2001, "Fast and Furious" hit the world screens and instantly became a huge success in the USA. Long before he met Paloma, Vin Diesel fell in love with his co-star Michelle Rodriguez. The couple was dating for several years until Rodriguez reportedly went both ways and even dated the American model Cara Delevingne. But that's another story.
In 2007, Diesel's world turned upside. He met his future wife Paloma and couldn't stop thinking about her. However, the charm and charisma of Diesel didn't instantly steal the heart of the model, and she refused to accept his affections. Besides, he was 16 years older.
Diesel was already an international movie star. He wasn't ready to lose the battle for her heart. He tried and tried to win Paloma again until she eventually gave up. They have been together since then.
In 2008, their daughter Hania Riley Sinclair was born. She was the first-born of both. Now the girl is 12 and already has achievements in sport. Hania holds a black belt in judo and jiu-jitsu, which makes her parents proud.
Vin Diesel was probably most excited in 2010. That year, Paloma gave birth to a baby boy Vincent, and it's known that every father dreams of the younger version of him. Their third daughter Pauline was born in 2015. She will always remind their family of their late friend Paul Walker. Paloma and Vin named their girl after Walker after his tragic death in 2013.
Whenever there is a prominent red-carpet event like an opening of Diesel's star on the Hollywood Walk of Fame, Paloma is always there next to him. In 2013, for example, she escorted him for the premiere of his film, Riddick. The two were also seen together at the "Triple X, The Return of Xander Cage" movie premiere. His parents, Delora and Irving, also support Vin and accompany him at the important events. A perfect couple. But let's find out what's happening behind the scenes.
Did the Couple Separate?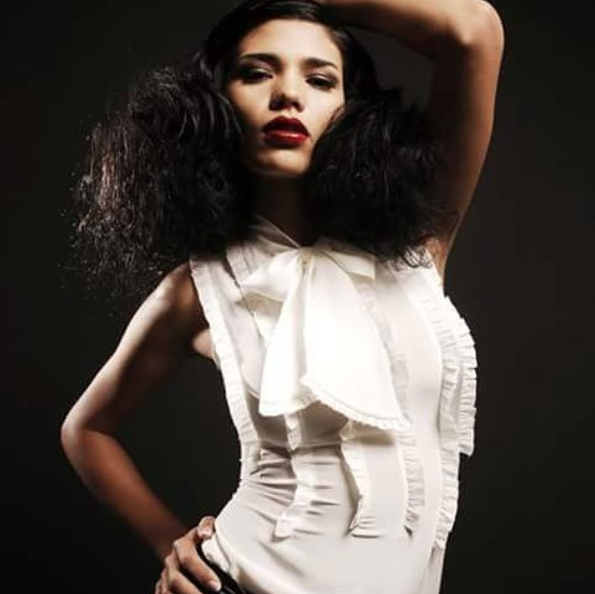 First off, they were never married. Vin and Paloma are not like everyone else and don't live up to the expectations of others. Of course, when the world found about Diesel's new love, a female part of the "Fast and Furious"-star fans were heartbroken. Some of them even wrote: "I'm so mad, now I won't be able to marry the man of my dreams:(".
Nevertheless, Vin hasn't popped the question yet. We don't know if Paloma wants to become a married woman. Three kids, a family home in Los Angeles and healthy relationship are already what the couple have managed to succeed throughout all twelve years of their love. Moreover, the family is affluent and has a net worth estimated at $205 million in 2020. Isn't that enough to be happy?
But word on the street that Diesel has been unfaithful to his girlfriend. In 2016, the press claimed that he was cheating on her with Deepika Padukone, Diesel's co-star from "Triple X, The Return of Xander Cage". A video of Vin kissing Deepika leaked on the internet.
On the set of the movie, the actors grew fond of each other. People started noticing that their friendship went further. They got personal. On "The Ellen DeGeneres Show", the actress got a question about her and Vin dating. She only replied: "Well, there is no smoke without fire!"
It almost led to the break-up of the couple. They said Paloma was going to follow her modelling career instead of keeping up a relationship with Vin after his affair. Then there was gossip about Paloma getting married to a girl, Brianna Ammons. No one knows exactly who started this rumour, but it was never confirmed by Paloma.
2016 seemed to be quite a challenge for the couple. The world worried about their kids and relationship. Their youngest daughter was only one year old! However, the couple refuted all the cheating allegations as well as Paloma's marriage gossips. Their happily ever after was restored successfully. What was all that about? PR strategy?
Regardless of the rumours, the couple is still together. They have never spoken publicly about separation or break-up. The world must have gone crazy. People can't believe that some people still have ordinary calm lives in times of high rate of divorces. Vin Diesel and Paloma Jiménez set the trend of a healthy relationship.
Where Can You Find Paloma Online?
As surprising as it may seem, Paloma doesn't have an Instagram profile. Can you believe it? Nevertheless, there are some fan pages of her and Vin on Instagram. Her husband, though, is not afraid of the public in social media and has an official page on Instagram: @vindiesel, with 62 million followers.
Paloma has profiles on Twitter and Facebook, yet she is not actually an influencer and doesn't post much. Either her life is super eventful or she is not interested in social networks at all. We think that she belongs to that rare type of people that live offline and enjoy real communication. Paloma is a treasure!