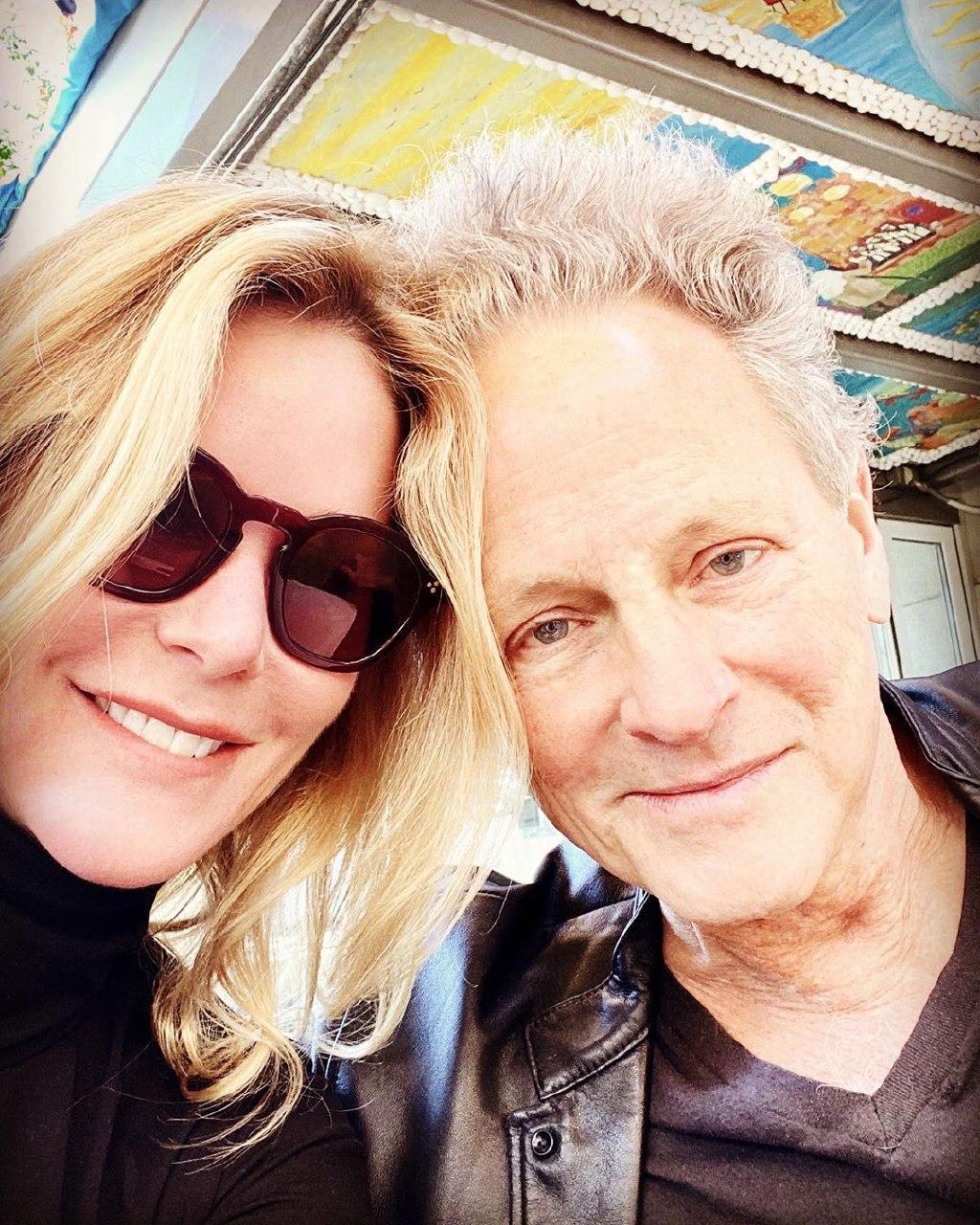 Kristen Buckingham, the wife of Fleetwood Mac's guitarist Lindsey Buckingham, knows what it's like to do dozens of tasks at once. Since her early twenties, her life was in a real whirlwind. At that time, she started photographing, dating Lindsey, and trying to keep up with his crazy rock lifestyle. A little girl from Wisconsin surely wasn't ready to dive into showbiz so quickly. Or was she?
From Country Girl to Los Angeles Photographer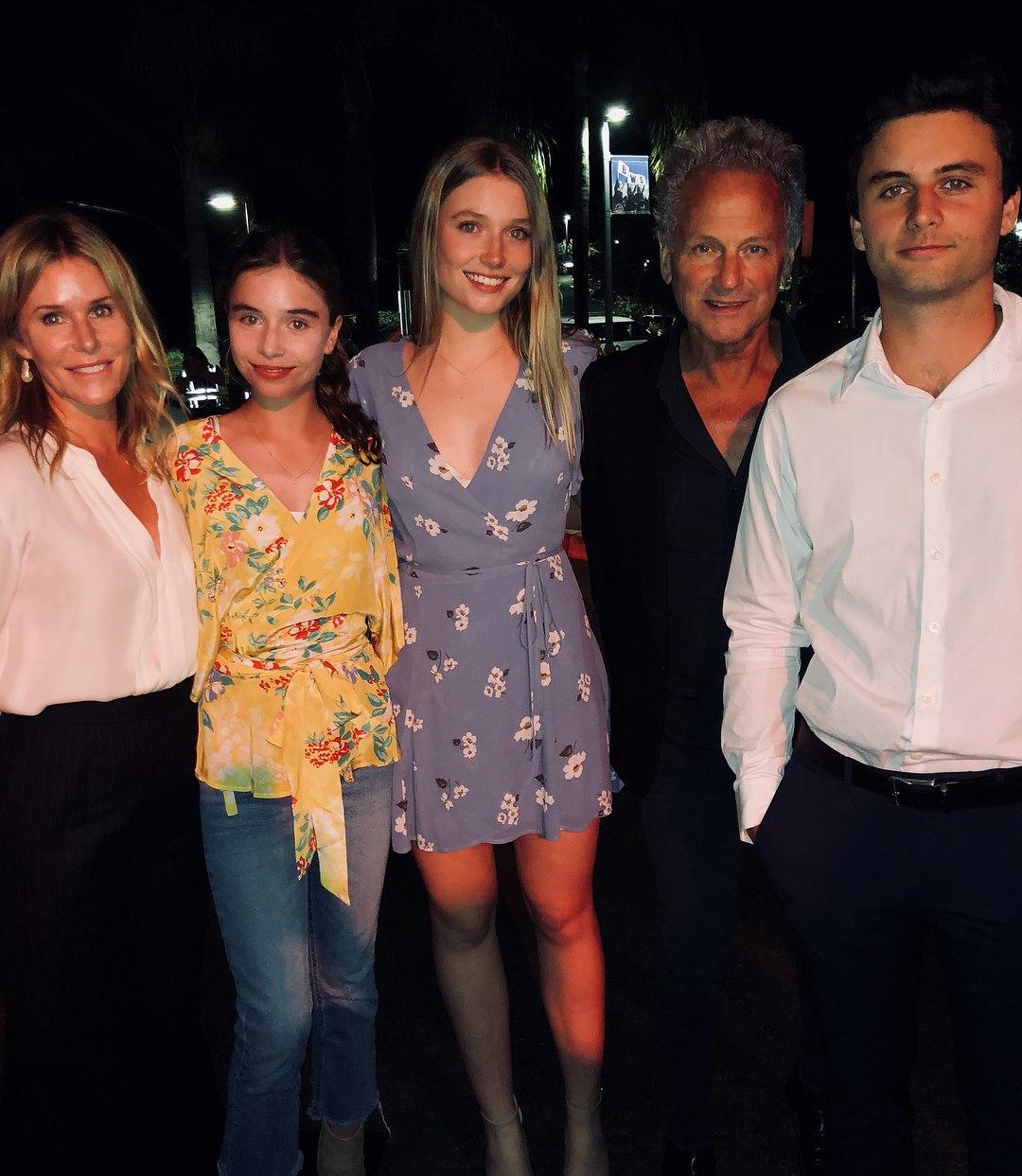 Kristen Messner (now Buckingham) was born on 28 February 1970 in Twin Lakes, Wisconsin. It is a village with a population of nearly 6,000 people. The press knows a little bit about her parents and childhood. Her family was middle-class, apparently, and could afford a fancy but not chic lifestyle. However, Kristen once shared that she loved going to the hardware store with her father and got hooked by materials, styles, and structures.
In an interview with an interior designer Susanna Salk, Kristen revealed: "I suddenly saw that the dots all connected back to my childhood in Twin Lakes, Wisconsin. I used to love to tool around in our boat and explore the Lake Geneva waterfront mansions tucked behind the long driveways. That childhood impression of Gatsby-esque proportion and grandeur has driven my own aesthetic today whenever I collaborate on a project".
Her artistic taste and exquisite style made her a promising young photographer. She couldn't even imagine that she would become an interior designer as well. Her career began when she moved to Los Angeles. Some people are still speculating that her mother was a model and paved Kristen's way to LA, but she never confirmed or denied these rumors.
Kristen was devoted to her photography classes in Los Angeles. She attended the course after she graduated from school. From then on, she was stoked for beautiful imagery. After Kristen successfully finished the classes, she started shooting the models. Step by step, she had grown to become an interior design photographer. It was a combo since she adored both design and photography. Elle Decor and Traditional Home published her works. Not too shabby, huh? Later on, Kristen created her own design company La Cienega Design Quarter in Los Angeles.
In the early 1990s, Kristen's life changed dramatically. His future husband's record company hired her to shoot some photos of Lindsey for the media. When they met each other for the first time, though, there anything but a hurricane of love between them. It happened later. That's how Kristen started assisting Lindsey in all of his concerts and being in the loop 24/7. The show business world found out about her talent, and Kristen's name was in the public eye.
Falling in Love with Lindsey Buckingham
Finally, it happened. The two hearts met. His former partner was a famous American singer and rock-and-roll queen Stevie Nicks. They were married for seven years but eventually split up. He was longing for love, and Kristen was a girl of his dreams. Intelligent, beautiful, with a face of an angel, she seemed to be the daughter of a goddess. She was blooming.
Nevertheless, love from the first sight is not what these two are about. They got to know each other closer for quite a time before starting a business relationship. She was in her 20s, and he was in his 40s. But the 20-year age difference has never been a problem for most celebrity couples. These two didn't care at all.
Their union is amazing. They built a strong partner relationship that lasts for almost 30 years, 20 years of which they are happily married. Kristen and Lindsey didn't fall for pretty faces but the souls of each other. Their marriage was a 100% conscious choice, not something hastily decided in a shady chapel somewhere off the grid.
Their kids get loving and caring parents. Their first kid is William. He was born in 1998 when the couple hadn't been married yet. Then, in 2000, Kristen and Lindsey were blessed both with a wedding and their second child, Leelee. The third child is Stella. This little princess was born in 2004.
By the way, their wedding wasn't big and pompous. The couple had a nice and quiet ceremony. Friends and family came to celebrate their marriage and congratulate Kristen and Lindsey on the official beginning of their family life. They took some photos of the wedding but didn't share them with the media. They are specifically for the family album.
Currently, the couple and their kids live in Los Angeles, California. Lindsey is 70, and Kristen is 50. He is a retired guitarist, and she is busy with her business. They have multiple dogs and a cat, and they enjoy their family time together. Kristen often posts photos of her children. So cute!
On 1 January 2020, Kristen posted a photo of her and her husband Lindsey and wrote a caption: "The best time for new beginnings is now". The public was worried about the look of Lindsey. As it turned out, Lindsey had gone through difficult heart surgery in 2019 and is now in a bad condition. We hope he feels much better soon.
How Kristen Became a Household Name in Interior Design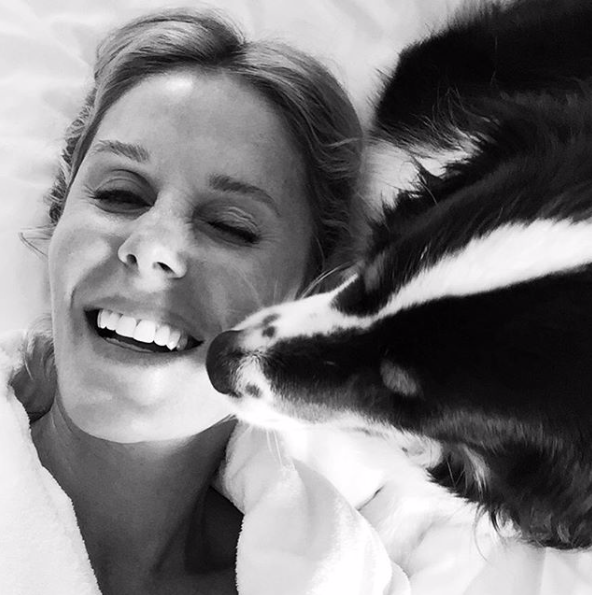 Kristen's design business started after she completed her first project, Buckingham family house. When their third child, Stella, came into this world, the family realized that they needed to find a warm and cozy place to live and started house-hunting. But all of the LA houses were oversized and too superficial.
Then a brilliant idea came to her mind: "We ultimately decided to tear down my former home and rebuild a tribute to the glamorous Spanish Colonial houses found in LA in the twenties". They hired a team to help them. However, Kristen immersed herself in the work and came up with many ideas of the ultimate design.
No matter what you do, you should put your soul in it. This could be the motto of Kristen. After successful work on the house design, she opened her company and has been helping people with design ever since. For 16 years, she has been incorporating her genius ideas into design and combining different styles to create masterpieces.
Her company KB Bespoke is dedicated to architecture and interiors. Kristen's design projects help people find cozy furniture for daily life and transform the places for living into homes with a soul and heart. Besides, the Instagram of the company, @kbchrush, is a nice source of inspiration for both designers and anyone interested in extraordinary solutions and fresh ideas.
Where to Find Kristen on Social Networks?
Kristen has several accounts on Instagram. Her personal account is @kitbuckingham. She mostly posts photos of her family and pets. Another one is the account of her company KB Bespoke, @kbchrush. Kristen and her manager post inspirational design images and personal photos of Kristen's family. The third one is @qofefarm. There are hundreds of publications of family's horses and horse races.
Kristen also has an account on Facebook, but it might be a fake. There is an account of Kristen's business KB Bespoke on Twitter, @KBChrush. The name Chrush belongs to the blog of Kristen, which was last updated in 2016, though.