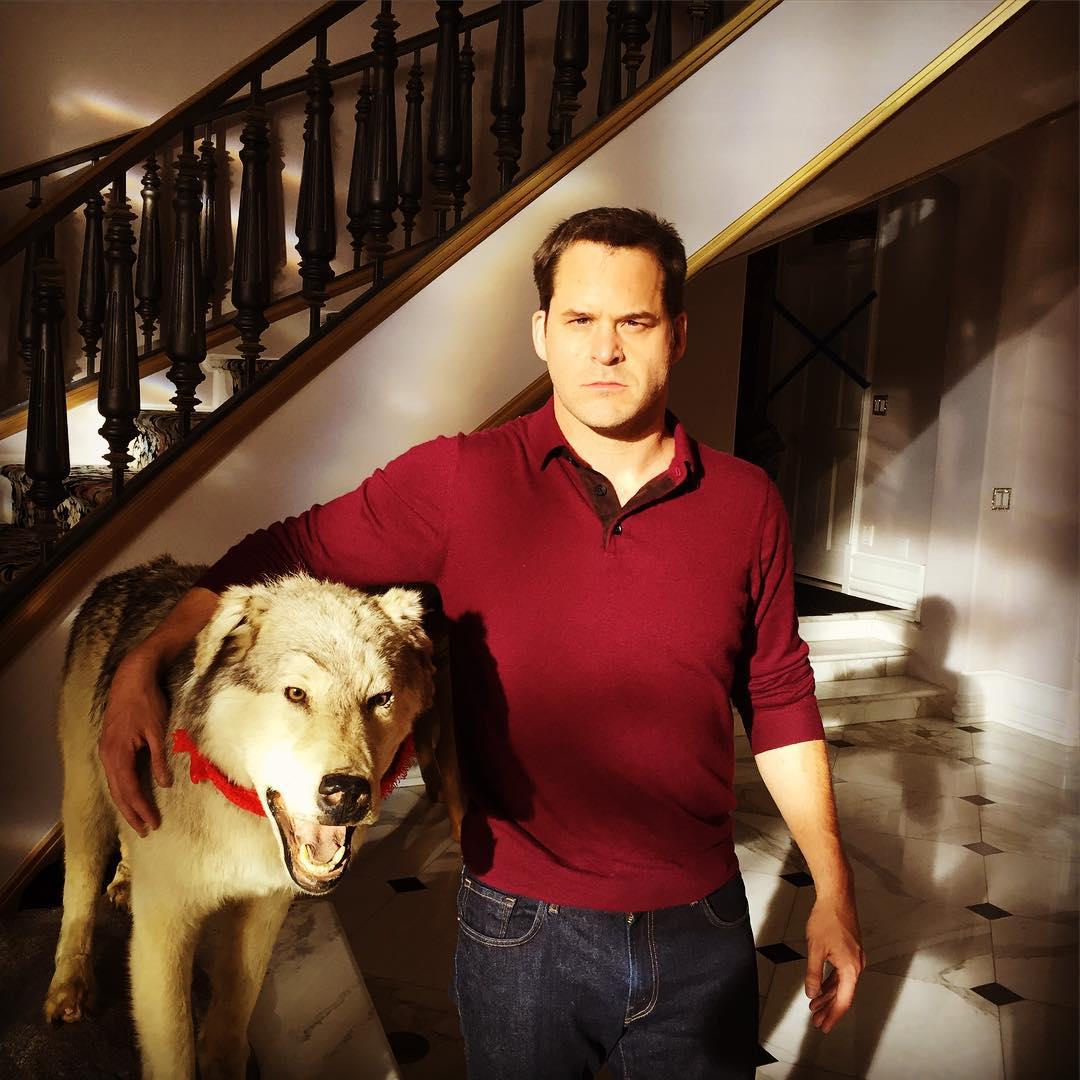 'I haven't mastered life yet', says Kyle in one of the interviews. Maybe he's right, but if you take a look at his achievements in the movie industry, you'll disagree with this statement. He is the star of Brooklyn Nine-Nine, and plays in Casual, Breaking Bad, Playing House, and Worst Week. Moreover, this talented man directed several movies as well, for example The Talk (2017). A life many of us can only dream of!
How Kyle Bornheimer Conquered Los Angeles Without A Car
Being born and raised in America, namely Mishawaka, Indiana, in the family of Timothy and Melissa Bornheimer, Kyle spent his early years studying and learning in St. Monica Grade School and successfully graduated it in 1994.
Since he was a kid, Kyle has always been into sports. He was a quarterback in school and was in love with football. He is of athletic build and has a strong body, which is why he often drives his female audience crazy.
He is an extremely pleasant and outgoing person. That's why he is so appealing to the audience and casting directors. Kyle has a good sense of humor and smiles a lot, which helped him to become one of the favorite comedy actors in America.
After school, Kyle decided that he needed proper education and entered Purdue University in his home state, Indiana. At college, Kyle was already interested in the film industry. His interest was so powerful that at the age of 19, he moved to Los Angeles to become a movie writer and director. Yep, that's right, Kyle didn't want to become an actor at first, but life is full of surprises!
He didn't have his car and had to spend the first five years using public transit of Los Angeles, which is not the best in the world due to the size of the City of Angels. Nevertheless, Kyle has never been miserable because of that. In reverse, he was on his way to achieving success, and nothing could stop him.
Kyle Bornheimer Is Basically In Every TV Show Ever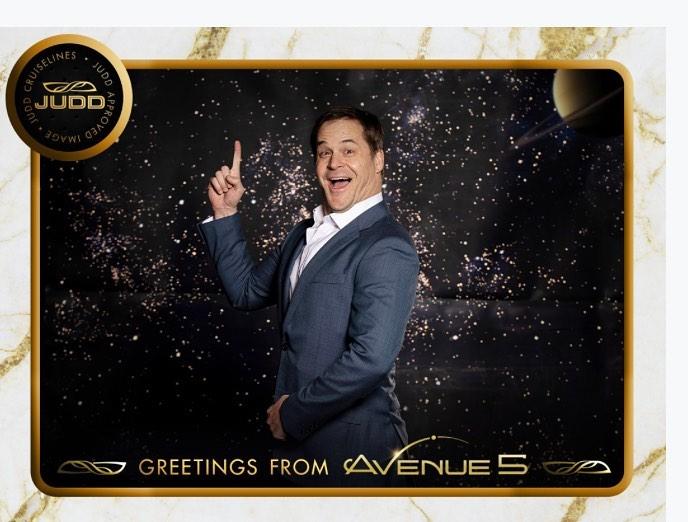 Before appearing on big and small screens, Kyle had done a great job learning all the basics of the acting niche. He had attended acting classes in LA. His teacher was the well-known Ivana Chubbuck who already helped such famous actors as Jessica Alba, Halle Berry, Jim Carrey, James Franco, Ian Somerhalder, and many others to grow in acting.
Under her supervision, Kyle not only developed his acting skills but also got stoked for this profession and decided to shift the focus from directing to acting. His debut in acting was in 2004 when he played James in Spokane. The same year, another film with Kyle called Devils Are Dreaming saw the world. After that, he participated in 17 more movies, the most notable of which are Blades of Glory, The D Train, and Onward.
However, this is nothing compared to the number of TV-shows Kyle participated in. He played in 44(!) TV-series from 2004 until now. It'd be useless if we enumerated all of them, but those that deserve attention are Breaking Bad, How I Met Your Mother, Westworld, Better Call Saul, Weeds and Casual. It's curious that many of his roles are cameos.
Kyle has worked along with such world-famous movie stars as Will Ferrell, Kirsten Dunst, Robert De Niro, Amanda Seyfried, Robin Williams, Lily Collins, Scarlett Johansson, Bryan Cranston, Aaron Paul, Alyssa Milano, and many others. Besides, we can also hear his voice in the animated film Onward together with Chris Pratt and Tom Holland.
Kyle Used To Be A Model
Kyle loves to be engaged in interesting projects, one of which is The Curtainbox Theatre Company. Together with Kimberly Furness, Dalia Vosylius, and their team, Kyle became a co-founder of this company. The company's goal is to contribute to the growth of the theatre and create more workplaces for artists from all over the world.
His modelling career wasn't long. He participated in several commercials, including those for Geico, Staples, T-Mobile, Imodium, Coors Light, and others. It's a pretty common thing for actors to climb their way up from modelling, by the way.
What about Family? Does Kyle Bornheimer Have Kids?
The answer to the second question is yes, with his wife Shannon Ryan, he has two kids, which is the answer to the first question. Funny that if you google Ryan Shannon and not vice versa, you'll find information about American ice hockey player. Nope, that's not what we're looking for.
Probably, that is why many people used to think that Kyle is gay. They've been googling the wrong person all this time! It's a joke, of course, but rumors about Kyle being gay were real. They started after he played a gay character in Spokane.
However, all this time, Kyle has been dating and later married his girlfriend Shannon. The two are pretty secretive about their relationships and love life. That is why there is no information about the wedding and stuff. But, as practice shows, happiness loves silence, so let's hope our love birds are happy together with their beautiful kids.
Kyle Tries To Do His Part In Making The World A Better Place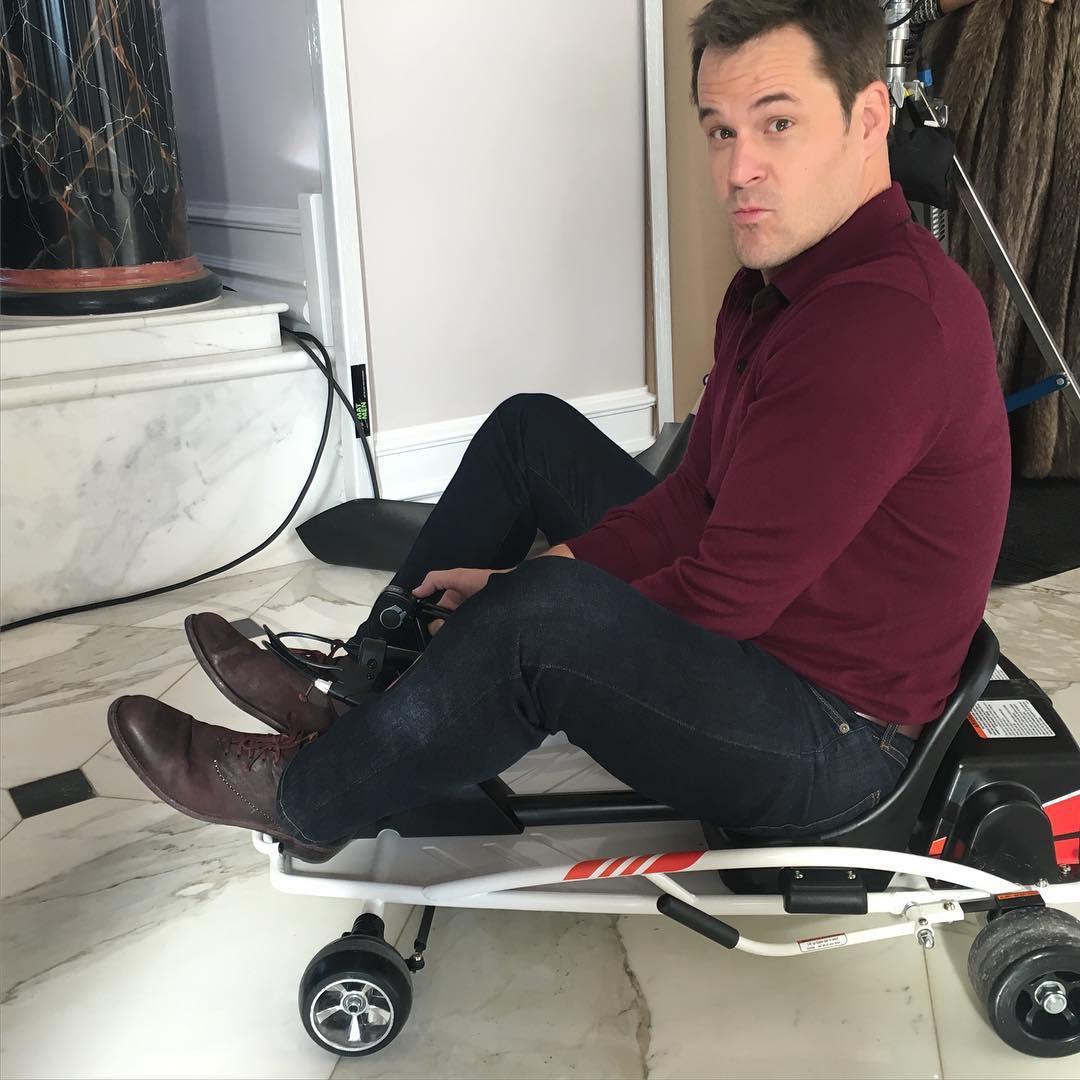 Now, little is known about Kyle, but we can be sure that he's not going through tough times. He's just achieved his long-cherished dream to become a director and is moving in this direction. Besides, he and Shannon are raising their two sons who are probably at school. They live in LA.
According to Wikipedia, Kyle has no contracts for upcoming years of 2022 and 2022 and it's not surprising since he kind of changed profession. His net worth is estimated at somewhere between $1 and $5 million, but most sources point at approximately $3 million.
On his Instagram, we can see that he is actively supporting the Black Lives Matter movement, which is aimed to fight racism. This proves that he is an activist and doesn't stand aside from civil rights movements. He supports the movies with and even without his participation and often posts short promos of them, like recently The Lovebirds.
Where Can You Find Kyle on Social Media?
First of all, you can find Kyle on Instagram. His nickname is @kylebornheimer2075. He has a verification tick, so you won't confuse him with fake accounts. He has only 1,596 subscribers, which is not much compared to other celebrities' accounts, but Kyle is pretty active there. He regularly posts photos and videos, but there are almost no photos of himself or his family.
As for Facebook, Kyle doesn't have an account there, which is not the case with Twitter. Twitter is apparently the favorite social network of Kyle since there he has 4,601 readers, and he himself follows 1,392 people, including many of his colleagues in the movie industry. Kyle's page is @KyleBornheimer and also has a verification tick.
His wife Shannon has her account on Instagram, which is called @shanborn. This is a private account, which means that it is used for family photos and as memory storage. On the profile photo, two faces of Shannon and Kyle's sons are smiling and looking very happy.