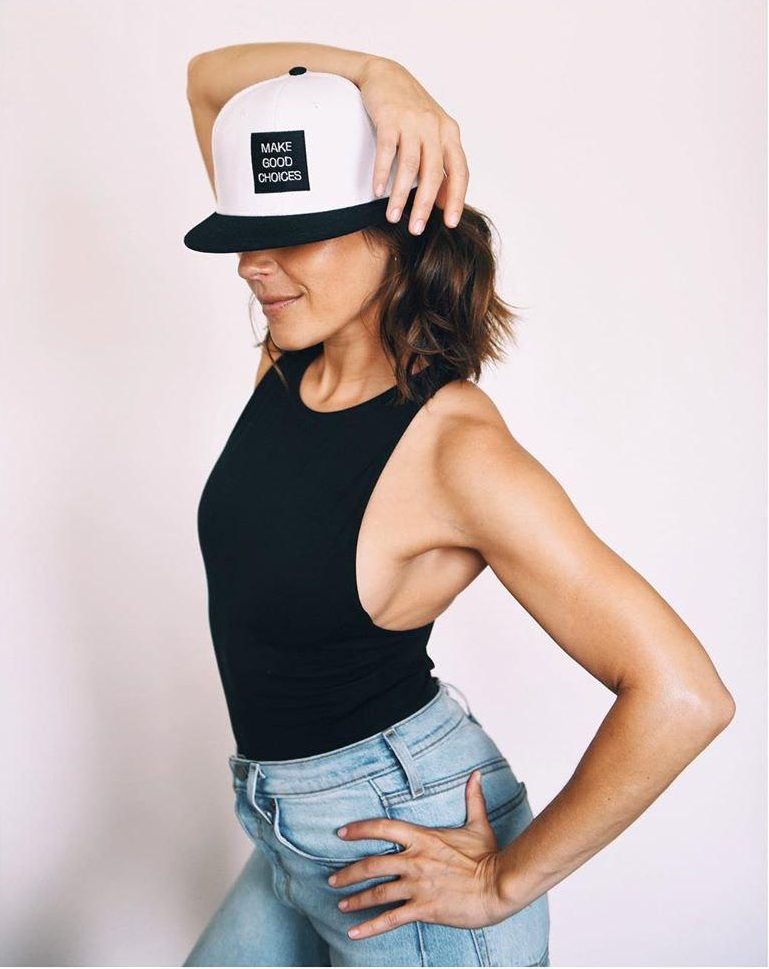 In December 2017, the first episode of a new TV series Happy! released on Syfy TV channel. And, without any hesitation, it blew the brain of the audience with a mix of black comedy and drama. Seriously, if you're tired of predictable soap operas and funny but a bit boring sitcoms, this thing is just what the doctor ordered. The thriller here is intertwined with black humor, while the acting of Christopher Meloni and the blue flying unicorn will not leave you indifferent.
One of the main characters in the series is Meredith "Merry" McCarthy, a resilient homicide detective. She was played by an American actress with East European and Jewish roots, Lili Mirojnick. Lili played her role so masterfully that she received high marks from film critics and earned the love of numerous fans. Now the time has come to raise the shroud of mystery and tell you some exciting facts about Lili Mirojnick. We hope that they will make you love her character in Happy! even more.
What Do We Know About Lily's Family and Relatives?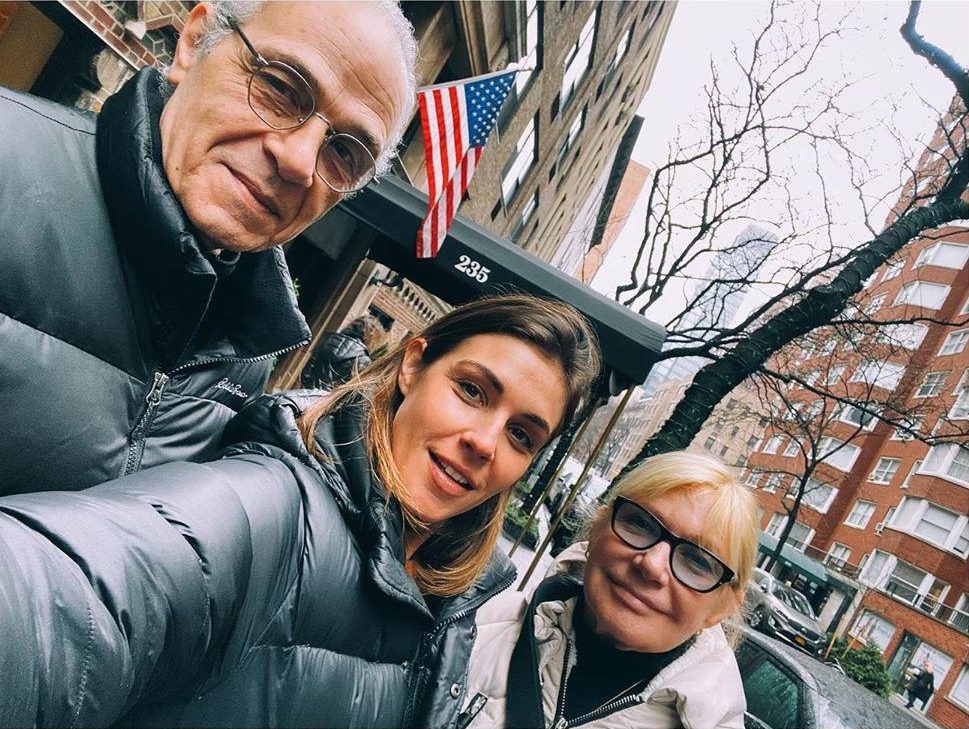 Lily was born on April 9, 1984, in the family of Barry Carson and Ellen Mirojnick. Her parents were on a first-name basis with people in cinema circles: Lily's father used to be an actor, and her mother is still a talented costume designer. The list of Ellen Mirojnick's works includes such cult films of past years as Fatal Attraction, Wall Street, Basic Instinct, and many others. Today, Lily's mother is already in her seventies, but she is working actively to create costumes for Hollywood movies. For example, among her recent works, it is worth noting Maleficent and The Greatest Showman.
Her parents divorced back in 1987 when Lily was only three years old. However, although their marriage broke up, Barry and Ellen remained friendly. Lily often posts her baby photos with Mom and Dad on Instagram and congratulates her parents on Father's and Mother's Day every year. Lily also has a brother named Wil and two nieces, Mara Dae and Marley Clementine. She is so crazy about these little ones and used to post a bunch of their photos when they were cute chubby angels.
Even though Lily's hometown is New York City, she spent her childhood in California. She studied at the prestigious Buckley School, located at Sherman Oaks in Los Angeles, California. Then Lily returned to New York, where she studied acting at The American Academy of Dramatic Arts (AADA).
A Couple of Words On Careers and Relationships with Colleagues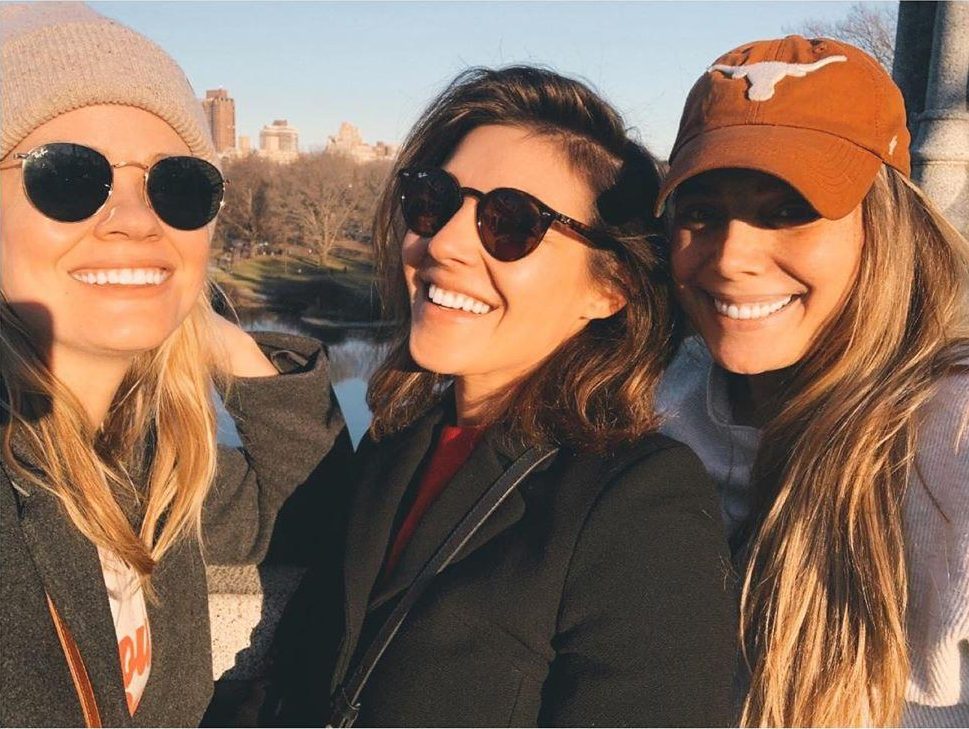 Lily's career in cinema began with small episodic roles in films and TV shows. She got her first role in 2005. After this, she continued to appear on the screen from time to time. However, she did not get the main characters, except for the role of Jordan Serento in the Superfast! comedy in 2015.
The situation changed in 2017 when Lily got the role of detective Meredith McCarthy in the new TV series Happy! It is noteworthy that she did not participate in the audition personally, but recorded it on video and sent it to the casting manager. In just a few days, she was already approved for the role.
The script was so unusual and non-trivial that Lily really liked it. This is probably one of the reasons why she fit into her character's features incredibly well and managed to play it just great. But it was not only the movie that she fit well enough but also the crew. Here she found friends and soul mates. For example, Lily made friends with Christopher Meloni and Patrick Fischler and posted joint selfies very often.
Till now, two seasons have come out, and Lily, as a key character, appeared in each episode. Unfortunately, the management of Syfy TV channel has so far decided not to extend the shooting of the series for the third season. But who knows? They may suddenly decide to renew the shooting process. Then we can enjoy the adventures of Nick Sax, his partner Meredith McCarthy and the blue flying unicorn again. Besides, the success of the series on TV may be a pass for Lily in the world of big cinema. In any case, we wish her good luck and even more cool roles in the future!
What are Lily's Favorite Movies?
In one of the interviews, Lily admitted that she loves Christmas movies (although, who isn't crazy about them, huh?). The Santa Clause is her favorite one. However, not only old good family films are on the list of her favorites. There are also Die Hard and West Wing.
Bagels, Doughnuts, French Fries… And More!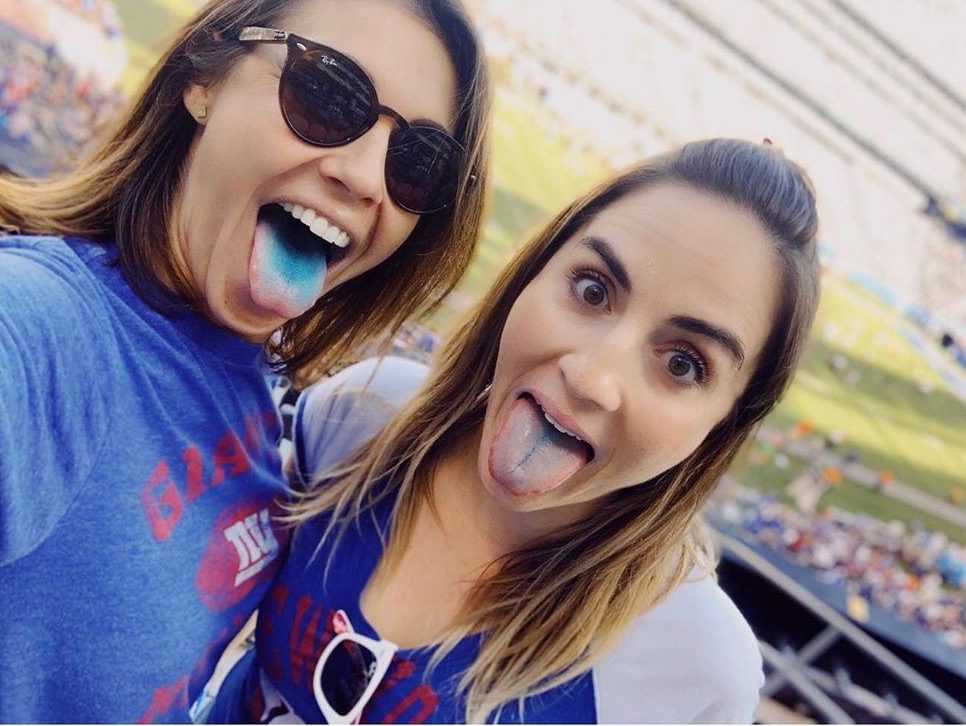 Of course, we all love junk food from time to time, and Lily is not an exception. On her Instagram account, you can find quite a lot of "tasty" photos. There are buns, donuts, French fries, cookies, and a lot of all that stuff that makes her followers drool. But where are healthy dishes, huh?
This Is How Lily Keeps Her Body Toned
Since Lily has Eastern European, Mediterranean, and Jewish ancestors, her appearance is a real mix of these people's characteristic features. Seeing such a girl in the crowd, it's hard not to pay attention to her. She has brown hair, olive skin, and dark brown eyes.
The actress is 5 feet, 4 inches tall. Lily manages to maintain an excellent shape despite the love of high-carb and junk food, the photos of which abound on her Instagram. She has a slender and toned body with gorgeous curves and not an ounce of overweight. What can we say? She is a lucky one!
Although, perhaps, it is not a matter of luck alone. After all, Lily practices yoga, can do a handstand and other asanas. And since we're talking about sports, Lily is a New York Yankees fan.
Lili Mirojnick Might Be a Fashion Icon In The Making
Lily is related to the young fashion brand of baseball caps named L-AF.NY. In her profile, there are several photos where she poses in the snapbacks of the brand. Also, her mother on her Instagram shared a photo with a title: "Mah girl made some hats." It remains unclear whether Lily is a brand designer or just a model.
Where Can the Fans Reach Lily On Social Media?
Lily got a profile on Instagram before it became mainstream. Okay, we're just kidding. In fact, she started posting her first photos on Instagram a long time ago, back in 2011. Today she maintains her verified @lmirojnick account and posts new images at least once every 7-10 days. Here you can find not only her photos but also a bunch of joint selfies with a Happy! crew, her colleagues on the set, and pictures with parents and friends.
In addition to Instagram, Lily has profiles on Facebook and Twitter. However, in these social networks, she is much less active. The last post on the Facebook page (@lilimirojnickofficial) dates back to March 2014, and the Twitter profile (@lilypad13) does not even have a single tweet. But it's never too late to start, right?