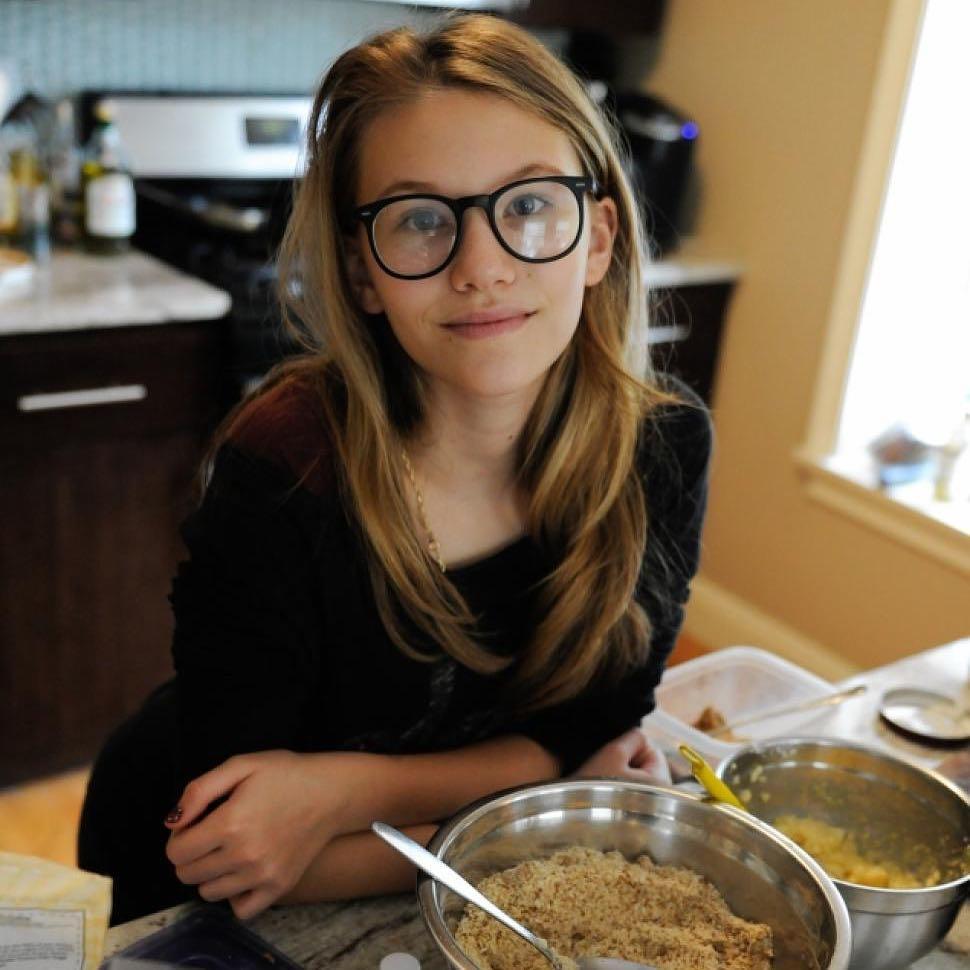 When the first episode of the Ozark TV series appeared on Netflix on July 21, 2017, both critics and viewers had some doubts. Will it be able to become a blowing-up and distinctive sample of the criminal drama genre, or will it be a passing project that everyone will forget about tomorrow? However, doubts were in vain, and primarily because of the play of the actors. Of particular note is the unexpected transformation of Jason Bateman from his usual comedian characters into a serious dramatic one. However, we'll better discuss this another time. Today, we will talk about the opening of this series, the young actress Sofia Hublitz. She played the daughter of the main protagonist, Charlotte Byrde. Who is she, and what do we know about her? We think the time has come to find out everything about this 20-year-old American actress, especially if you are a fan of the Ozark series. So, here we go!
Sofia Never Attended College But Followed Her Dreams Instead
Sofia is a southerner: she was born in Richmond, Virginia, on June 1, 1999. Then, when she was 5 years old, her family moved to North Carolina. But Sofia didn't stay here for long: at the age of 8, she moved to New York City with her family. It was here that her childhood passed, and here she graduated from high school. By now, Sofia yet had not gone to college, but it is a question of time only. What specialty she will choose, we don't know, neither does the girl herself. In one of the interviews, she recalls that grown-ups used to ask her about her dream job when she was a child, but the girl had no answer. She still does not have it but is fond of what she is doing – at least, for now.
This Is How Sofia Became An Actress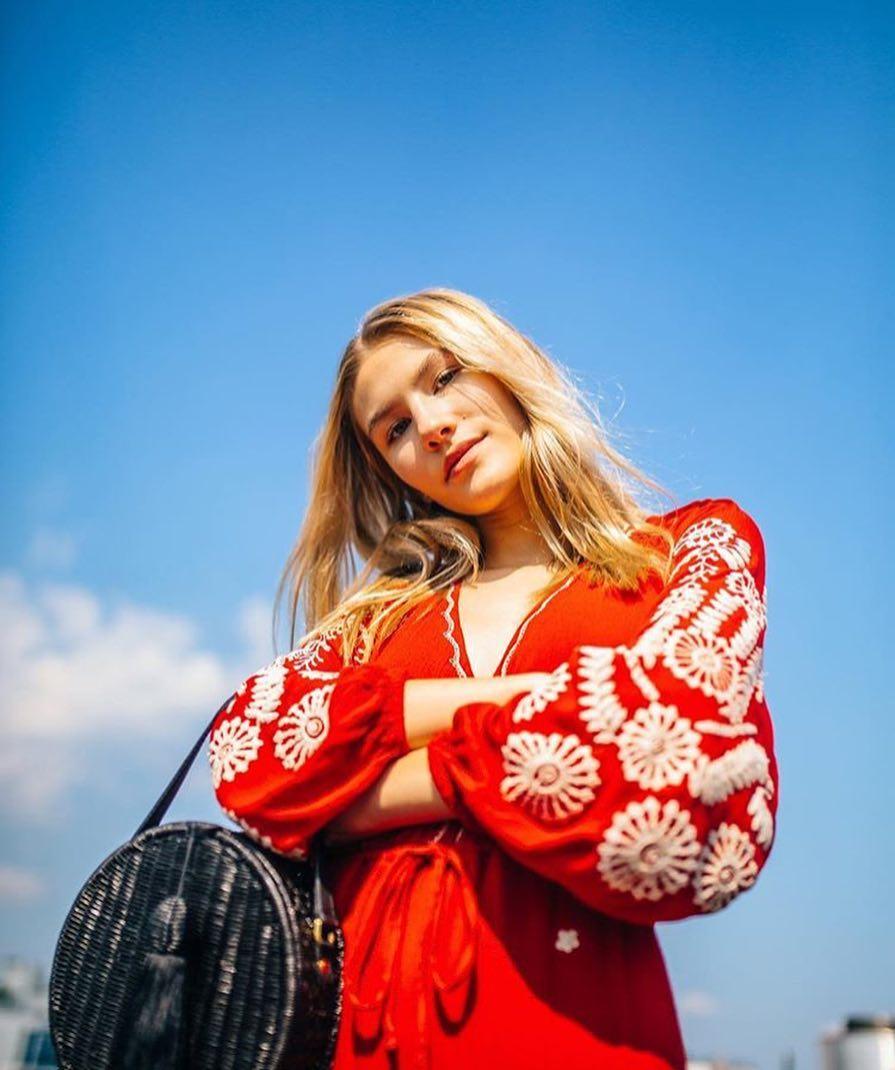 From her very childhood, Sofia had the opportunity to look onto the television shows and the film industry itself from the inside. Her mother was an art director for the screen, and her godfather was the foreman of the technicians on the set. Thanks to this, the girl learned the truth early, which usually becomes a surprise for many more young actors: the filming is not only the actors, director, and cameraman. There are also a few dozen (or even a couple of hundred) people working on the project. Perhaps, precisely because she could observe the creation of films and series from the inside, Sofia was imbued with love not only for the acting itself but also for the crew that goes side by side with this acting.
Her first appearance on the TV took place when Sofia was 12 years old. She was taking part in the MasterChef Junior project back in 2013. Then she could not manage to become a winner, but the girl showed herself well enough. Of course, there were ups and downs during the project, and once Sofia made a mistake. She was taken aback and start crying, but then one of the judges, Gordon Ramsay, came to her. He reassured the upset contestant and helped her correct the error. Given that Gordon can behave very sharply (at least, with adult participants in a similar show for grown-ups), this act of him was very helpful. However, Sofia is not fond of recalling that period of her life and does not like to talk about her taking part in the MasterChef Junior project.
A year after, in 2014, Sofia got her first acting job. It was her participation in two episodes of the comedy-drama TV series Louie, where she acted side by side with the famous stand-up comedian, Louis C. K. He was probably pleased with the girl's work, as the offer to play with a small role in his web series Horace and Pete, followed. Thus, Sofia got her second role in 2016, and a year later, a real breakthrough awaited her.
Sofia Couldn't Be More Different Than Charlotte Byrde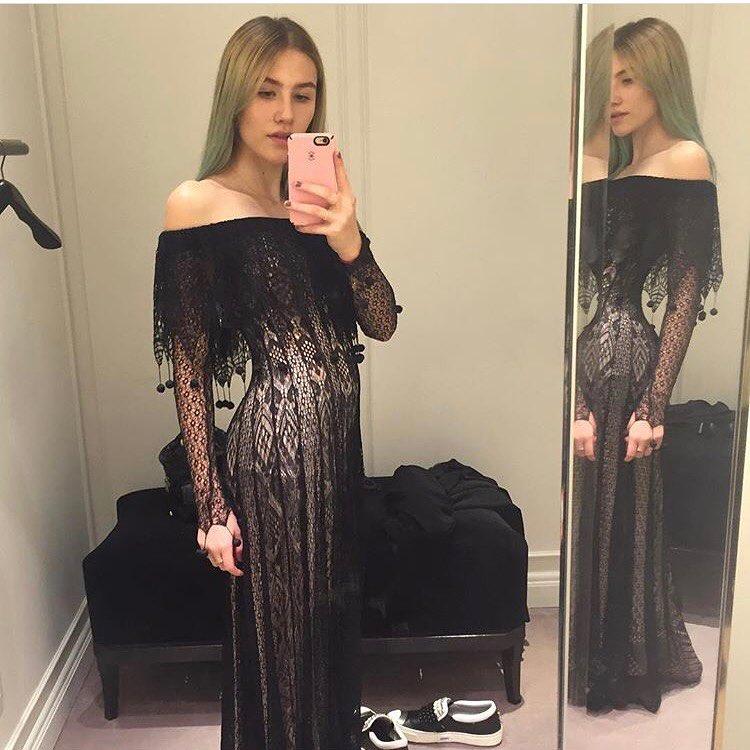 Sofia notes that she likes not only to play her role during filming but also to communicate with the crew. According to her, about 200-300 people work on the creation of the series, and they are all like one big family. She enjoys interacting with her partners on the set, especially with Jason Bateman. He charges everyone with his humor and wit.
As for her character, the actress says that she and Charlotte are entirely different. For example, Charlotte, more or less calmly endures the shocks and changes that have occurred her share in her daily routine. She does not panic and does not respond to what is happening with fear, but instead with irritation. At the same time, Sofia thinks that she would have behaved in the opposite way, had she been in a similar situation, and would have been scared to death.
Sofia Loves Reading and Writing
Many actors have hobbies, and Sofia is not an exception. And one of her passions is books. She not only reads a lot (for example, one of her recently read books is Siddhartha by Hermann Hesse). However, she not only reads but writes as well. The girl noted in an interview that one of her advantages is understanding the semantics of words and capturing their meaning. Thanks to this, she is well-versed in words and loves to write but do it more for fun and on her downtimes only – at least, for now. Moreover, she loves to write letters, which is not the case with most modern teens.
Is Sofia On Social Networks?
Oddly enough, the actress does not have a verified Instagram account, which is very strange, given her young age and growing popularity. However, if you want to follow her, at least indirectly, you can subscribe to her fan profiles: @sofiahublitzfanpage, @sofiahublitz_, and some others.
You can also become a follower of the actress on her official Facebook page (Sofia Hublitz). However, here she is not as active as the fans would like: the last post is dated August 12, 2017.
A Few Facts About Sofia Hublitz We Had Not Mentioned Above
• She is dreaming about starring in some movies of Paul Thomas Anderson.
• In her acting work, Sofia would most likely focus on Joan Crawford, who was one of the legends of American cinema in the first half of the twentieth century.
• Sofia's favorite food is Indian cuisine.
• She would prefer a diploma if she had the opportunity to choose between a car and a diploma. However, she already has one (from a high school).
• Sofia does not like to watch the news on TV because she believes nothing is god and uplifting.
• At the moment, Sofia does not have a boyfriend. She may be in a relationship, but it's unknown to us.
• She likes to keep everything under control and can do a lot of things at one time.
• Sofia can't stand vanity and is making every effort not to fall for it.