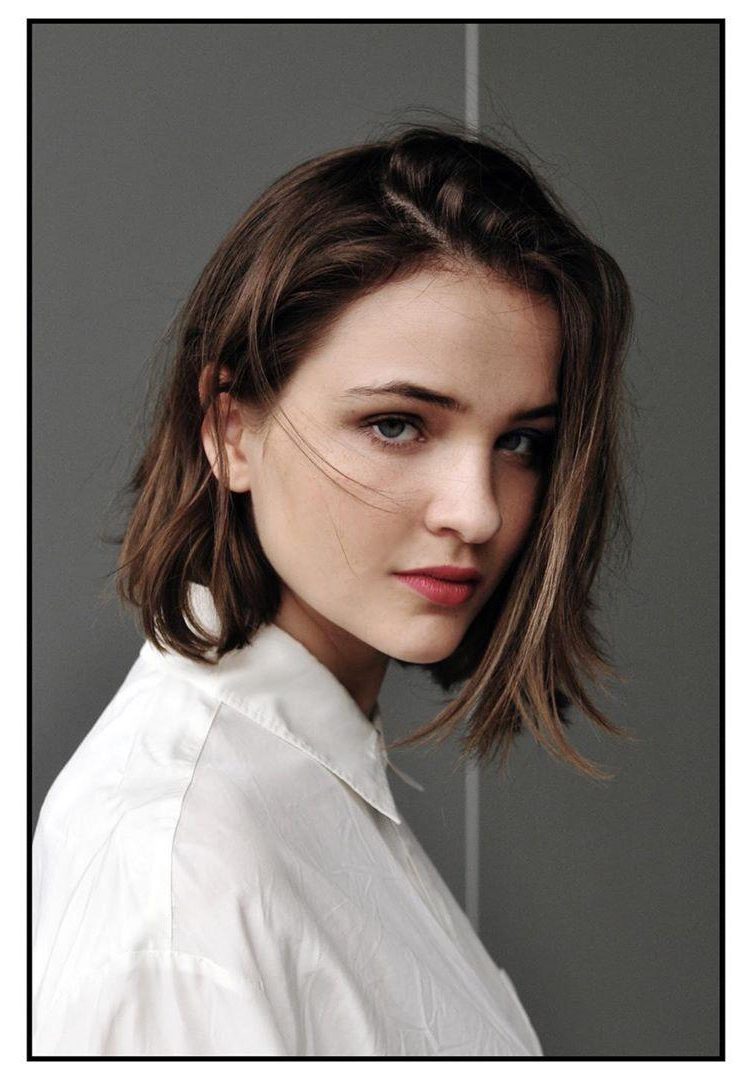 From "Hanni & Nanni" to "Dark", or how to grow into a successful actress who wins the hearts of millions of people around the world. This is a story of Lisa Vicari, a German actress, who believes that the most important thing to do in acting is to love the process and not to strive for fame.
Has she always been that good in acting?
"I started quite young. I started when I was around 10 years old. And, I really don't know where it came from. I just had this big urge of being part of movies", – that's how Lisa Vicari comments on how her career started.
No one knows much about her educational background. Little is known about her parents and family, as well. Lisa probably attended public school and combined it with acting training.
Lisa shared her life story with a couple of journalists and YouTubers already. Whenever people ask her how did she start, she answers that everything began from the acting classes for children in her hometown Munich in 2007.
She fell in love with movies at a very young age. Lisa adored the movie "Emil und die Detektive", and always wondered what to do to become like them. She couldn't stop talking about it with her mom. To give her daughter a chance, Lisa's mom gave up and took her to the acting classes.
Two years later, Lisa finally got her first role in a German short movie "Tunnelblicke". After that, she played in another short movie "Viki Ficki" in 2010. The same year, she got her first major role as Suse in a film by Christine Hartmann "Hanni & Nanni".
Before "Dark", Lisa played in the movie "Hell", a post-apocalyptic thriller by a Swiss director Tim Fehlbaum. However, due to very young age (13 years), the role had to be first approved by the German child protection services. It was needed to make sure that the girl wouldn't be traumatized for life.
Another 8 films and 4 TV-shows provided the talented actress with work for a long time. Lisa had a chance to play different characters like Nadine Schmolzer in "Unter Verdacht", Jasna Nemec in "Tatort", Luna in "Luna", and many others. Lisa has always been a hard-worker and continues to put her soul into the roles she plays.
How to become part of the Netflix series cast?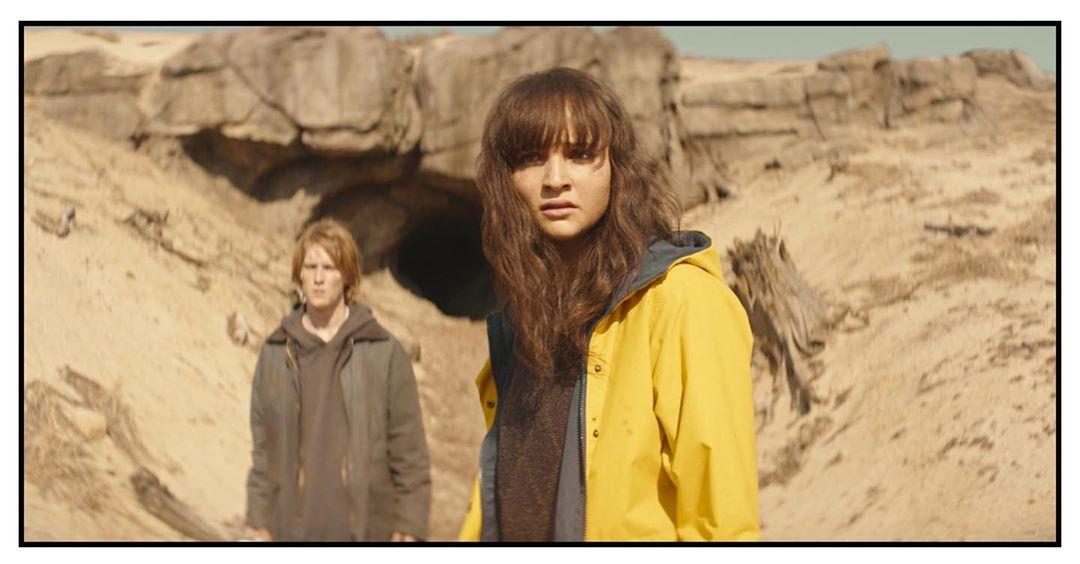 "It's amazing…I mean, when I look at myself 3-4 years ago…when I auditioned for the series and we started shooting…I really didn't know how big is this going to get", – says Lisa in one of her interviews about Dark.
For those of you who have never seen Dark, this is the first original Netflix series in German. The story is set in Winden and is centered around human disappearances and time travel. One of the main characters, Jonas Kahnwald, along with his friends is trying to solve the mystery and find out the truth.
Originally, Lisa wanted to portray Franziska Doppler in the series. Franziska was then played by Gina Alice Stiebitz and Carina Wiese. Instead, Vicari got the role of Martha Nielsen who was also played by three other actresses – Luna Arwen Krüger, Nina Kronjäger, and Barbara Nüsse.
The setting of the series is pretty grim and depressing but Lisa liked it from first sight. The actress felt that she had to become part of this project which she managed to do. She revealed that the director and the crew decided to make the actors get to know each other by going to the adventure park together.
Everything was shot in Berlin and around the city. The forest near the capital of Germany is now a popular tourist spot thanks to Dark. The caves that we see on the screen are partly real, partly fake. The main cave was made out of polystyrene. That was a hell lot of work.
The most complex and interesting character for Lisa is Noah. She even shared that if she had a choice, she would have played this very character. Her character, Martha, opened up more in subsequent seasons of Dark. Lisa was happy to play Martha and it brought her lots of pleasure and professional experience.
Nevertheless, Lisa got her awards for playing in other films. "Hell" and "Luna" made the actress the best young talent at the New Faces Awards and brought her the Young German Cinema Award at the Munich Film Festival. Not bad, huh?
The taboo on relationships, bilingualism, veganism, and other things you didn't know about Lisa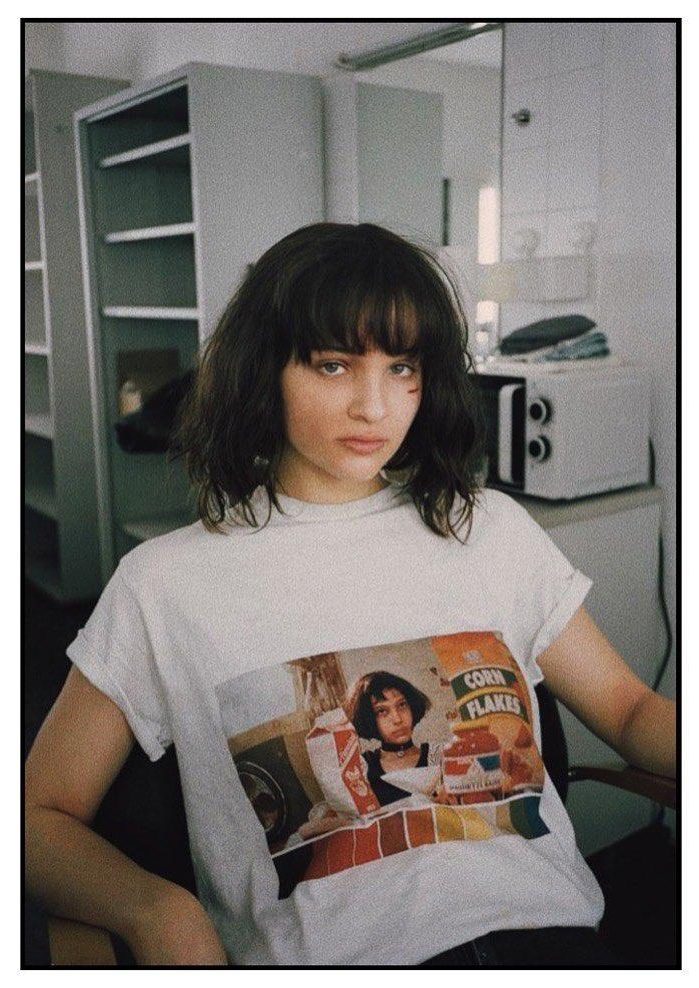 Lisa is either secretive and doesn't like to share about her personal life or isn't interested in relationships much. Little do we know about her sexual preferences since no one has ever seen her dating boys and girls. The actress is now into acting and spends most of her time on the movie set.
By the way, Lisa speaks English almost without an accent. She doesn't make any grammatical or lexical mistakes during interviews. She's German and is not likely to be bilingual. Which means that she knew that English is a must for the movie industry and learned it herself to be fluent.
Some recourses say that Vicari is vegan. She doesn't eat meat, fish, and dairy products. However, Lisa is in love with spicy foods and enjoy delicious spicy meals anytime she can. A healthy lifestyle is a priority for the actress. That is why she doesn't eat fast food and probably regularly works out.
Some say she's a fan of yoga, others stress out that Lisa is into strength training. No one knows exactly since Vicari doesn't talk about it anywhere. She seems to live her life and work hard just like any other successful actors and actresses.
What is she up to now?
"I'm fine, I'm healthy. I mean, it's a weird time right now, but it could be worse", – shares Lisa with NileFM in an interview from June 27, 2020. She's home in Berlin, according to some info, but, it's also known that she studies in Potsdam.
Due to the pandemic, the film industry was ground to a halt. However, her latest work "Isi & Ossi" was released before the lockdown and she is currently working on other projects. Unfortunately, she doesn't say anything about these projects due to some confidentiality issues.
She's active on her Instagram page, though. Lisa regularly posts something interesting that's going on in her life and shares the main news about herself there. Facebook and Twitter are probably not very much liked by the actress since there are only fakes or some abandoned pages with her name.
Her big dream is to play in a period drama, which is a series or film about a certain historical period. It involves transformation of actors into fictional or historical personalities from tip to toe.
Where can you find Lisa on social networks?
Of course, Instagram rules here. Her account is @lisa.vicari. The actress has a verification tick and 1.1 million followers. Her profile is pretty aesthetic since all the photos have kind of the same style. Lisa is not much into posts but rather publishes photos of herself and stuff.