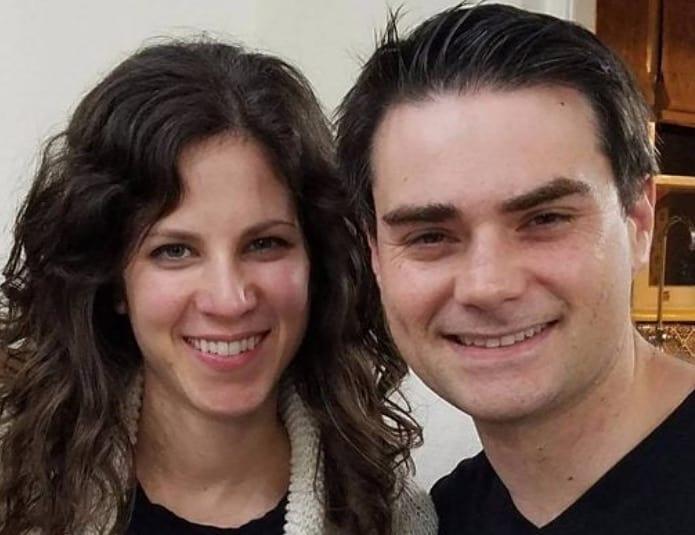 There is barely a single person in the USA who has never heard of Ben Shapiro. This 36-years old young man became famous in his late teens. When Ben was 17, he got earn his fame being the youngest syndicated columnist in the USA on the Creators Syndicate. A couple of years later, at the age of 21, when the young man already was rather well-known, he had written two books. Since this, Ben became an even more remarkable person in journalistic and political fields. At the moment, he is a columnist of Creators Syndicate and Newsweek, author of ten books, editor-in-chief of The Daily Wire, and a podcaster of his own podcast The Ben Shapiro Show.
So, as you can see, Ben is quite a public person. But what is known about his personal life and especially about his wife? To be honest, not very much. We tried our best to find out who Mor Shapiro, Ben's spouse, is, what does she do for a living, and how they met each other?
The Childhood and Early Years
As Ben's wife leads rather closed personal life, it is not much known about her years before meeting her husband. Mor Shapiro (née Toledano) was born in 1988, in a coastal resort city Herzliya, in Israel. We don't know a lot about her parents, but she has Jewish and Moroccan roots.
The girl has studied at Sha'arei Mishpat College in Israel before her family moved to the USA. At that time, Mor was 12. After changing the place of residence, she went to a local high school in California, where her family now had settled. When the graduation took place, Mor became a medical student at The University of California, Los Angeles.
What Higher Education Does She Have and Where Does She Work?
At the University, Mor chose the Behavioral Neuroscience & Medicine specialization. Moreover, while studying, she participated in scientific researches. For instance, the future Ben Shapiro's wife spent two years undertaking studies in a field of neuroscience, more specific – the research of using fMRI to detect the impacts on childhood brain development. By the way, Mor not only studied a lot to finish medical school and become a qualified doctor but also managed to have fun and was an active student. For example, she was a member of an Acapella group at UCLA.
After graduation, when she got an MD degree at Geffen School of Medicine at UCLA, Mor became a certified physician and started her medical career. Since then, she had worked at her Alma Mater, UCLA, and at Kaiser Foundation Hospital. Also, Mor is concerned about bioethics, behavioral and woman health, and she is a founder of the DGSOM UCLA Symposium. As for her net worth, we don't know precisely how much Mor earns. Still, given her education and experience, the sum might be outstanding.
How Did Mor Meet Her Husband and Become Mrs. Shapiro?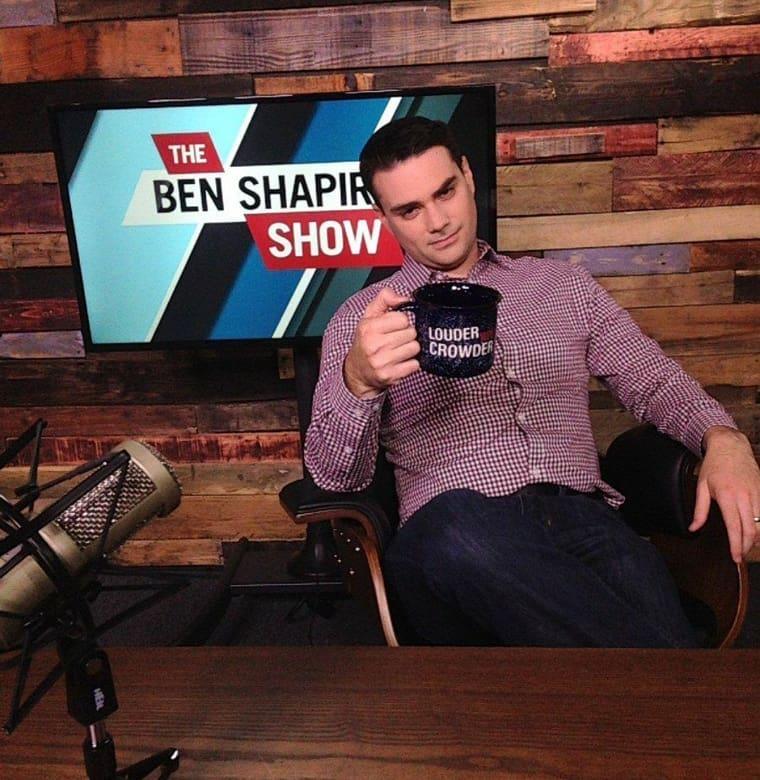 The lovebirds should be grateful for getting to know each other to Ben's younger sister, Abigail. She is, by the way, an opera singer by now. It was Abigail who introduced Ben to a friend of hers, Mor. Young people fell for each other, and soon after, they began dating. Their romance was fast and passionate, so in 2007, Ben and Mor engaged. By the way, Mor had never in her life dated any guy who was not a Jew. Given she was not a public person before, Mor became a celebrity in the blink of an eye after giving a promise to one of the most famous men in the USA.
A year later, in 2008, Ben and Mor pronounced their wedding vows to each other and became a family. The ceremony took place in Acre, Israel, on a sea coast, by the sunset. There were many moving moments, but one of the most remarkable was Ben's father reading a poem written by himself. The wedding was not only very romantic and touching but also held following Orthodox Jews' traditions, such as using chuppah and breaking the glass.
Does Mor Have Any Kids?
In 2014, Mor gave birth to their first child, a girl named Leeya Eliana. Her name was not chosen for nothing, and it is meaningful: "Leeya," it is translated from Hebrew as "I belong to God." Both Ben and his wife were over the moon with happiness. The labor was difficult and lasted around 26 hours, but Mor was doing great, and finally, their little one welcomed the world. Ben wrote an open letter to his daughter in his column at Creators Syndicate, and it was unbelievably touching.
Soon after her birth, it was discovered that Leeya has an Atrial Septal defect. This heart condition was successfully operated in LA's Children Hospital. So now, it is a healthy grey-blue eyed little girl that makes her parents happy.
Two years after the first baby was born, Mor got pregnant again and gave birth to Leeya's younger brother. But given that Ben tries his best to part his public life from a personal one, there is almost zero information about his and Mor's son.
What Is Mor's Religion?
Given all that we already mentioned above, it's evident that both Mor and her husband are Orthodox Jews. They deeply honor and respect the traditions of their people and their faith.
Were There Any Scandalous Situations About Mor or Her Husband?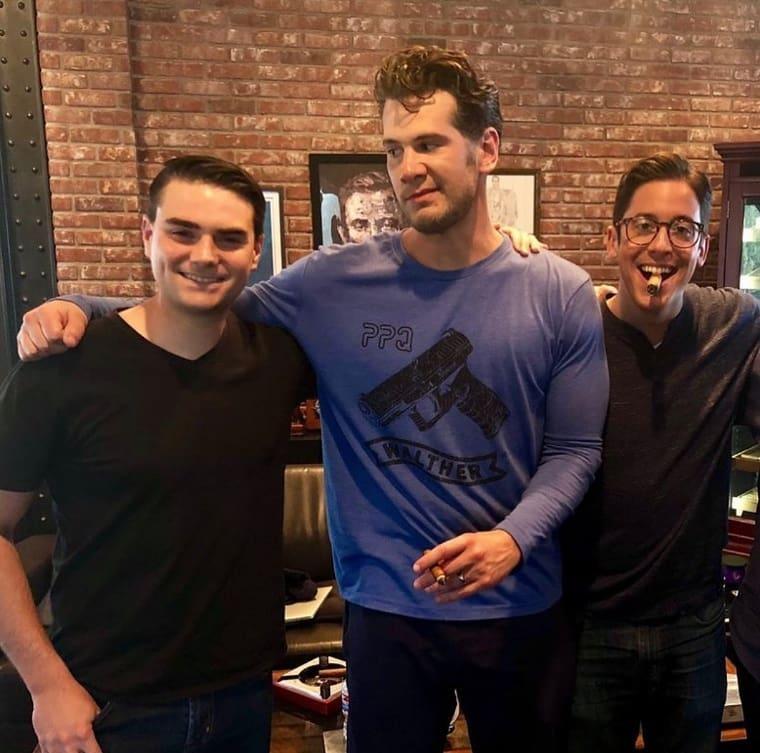 Since Mor lives rather private life, there isn't much juicy material. But, given her husband's political views and conservatively oriented books, articles, and shows, his position may be criticized a lot by the opponents. For instance, there was a scandalous situation that directly touched Ben and his family. The point is, Shapiro's family got some death threats. That could be dangerous enough not only for him but also for his beloved wife and children, which was more critical for Ben. So he reached for the police. The case was transferred to the FBI, and soon after, the Intruder was arrested by the police.
Where Can You Find Mor Online?
The only correct answer is: nowhere. Mor doesn't have accounts on any social media. This young lady is oriented on her family and medical career, but not on a social activity online. Although she is married to a well-known columnist, podcaster, and commentator, Mor barely thinks of herself as a celebrity. Perhaps, this is why she leaves all the fame to his beloved man and remains offline.
Mor Shapiro's Appearance
As Mor isn't online and there is a lack of her photos, the only way to figure out how does she look like is to search for some pictures of Mor and her husband that sometimes occur on his fan pages. This is a good looking young lady with long dark-brown hair and hazel eyes. Her height and weight are unknown to the full auditory. Still, we can definitely notice that Mor has a slim and harmonic figure.