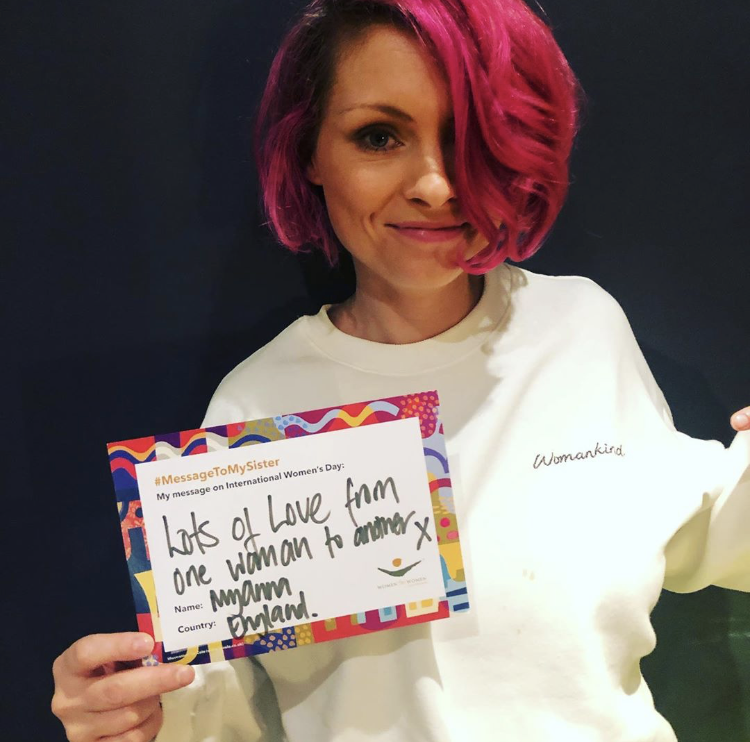 The iconic horror movie "The Descent" wouldn't be complete without this cute immature girl Sam, played by MyAnna. Tanya Denali, that dashing blonde vampire from Alaska, wouldn't be the same without Buring portraying her. But, is her fame time already over?
From Sweden to England. How did MyAnna end up in "The Descent"?
So, different sources, including Wikipedia, say that MyAnna was born into a Swedish family in Sundsvall. She spent a whole lot of time there, growing up as a person and studying at school. She fluently speaks Swedish and English. Just like many other British actors, she can do both English and American variants.
When MyAnna turned 16, her family moved to Great Britain where she started her studies in the London Academy of Music and Dramatic Art. It is now having Benedict Cumberbatch as its chancellor.
This legendary academy was an alma mater not only to Buring but also to "Sex and the City" star Kim Cattrall, the "Sherlock" and the "Avengers" star Benedict Cumberbatch, the "Harry Potter" star Richard Harris, the "Game of Thrones" star Rose Leslie, the "Misfits" and the "Game of Thrones" star Iwan Rheon, and many others.
2004 was the year when MyAnna graduated Lambda and started her career. Right away, she got the role of Michelle Wynne in a British crime drama series "Murder Prevention". That same year, another TV-show "Casualty" saw the world with Buring playing Kirsty Morrison.
In 2005, she got her first big role in the movie "The Descent" which hit a whopping $57.1 million box office. The box office exceeded the initial budget of the movie almost 20 times! That was a huge success for the director, Neil Marshal, and the whole cast, including MyAnna.
Tanya from "The Twilight" and other prominent roles of Buring
The year after she starred in "The Descent", she portrayed Scooti Manista in one episode of "Doctor Who" which is probably the favorite science fiction TV-show around the world. Although this character didn't last for long in a TV series, the popularity of Buring skyrocketed.
She made an appearance in such movies and TV-shows as "The Omen", "Grindhouse", "The Bill", "Doomsday", "Midsomer Murders", "Freakdogs", "The Wrong Door", "Credo", "City Rats", and many others before making it to "The Twilight".
One of the most unusual movies Buring has ever participated in is "Lesbian Vampire Killers". It was in 2009 when she was invited to play Lotte, a girl who was trying to escape from vampires (former friends) and wants to sleep with Jimmy.
That's what she thought the first time she looked at the script: "I thought I'm gonna fire my agent, she sent me porn. That was literally what was going through my head, and [the character] is a Swedish girl so I thought she was going to be really dumb with her boobs out. But then I read it and it was really fun! A really good, fun popcorn film".
Then, there was "The Descent Part 2", where she played in a few flashback scenes. Nothing much, but still. Besides, this part of "The Descent" hardly brought its creators a profit since it hit only $7 million box office compared to a $6.2 million budget.
In 2011, she for the role of Tanya Denali, the leader of the vampire Denali clan that consists of 7 vampires who are vegetarians (don't drink human blood). They live a secluded life in Alaska and appear at Bella and Edward's wedding for the first time.
Of course, the book talks a lot more about this character than the movie. Thus, we find out that Tanya had a crush on Edward. That's what Edward said to Tanya, according to the book: "You're a thousand times lovelier than the stars, Tanya. Of course, you're already well aware of that".
In one of her interviews, MyAnna was asked about her participation in "The Twilight", and that's what she said: "This sort of the big movie for me of the year, really… When I first heard about the project, I thought it was an amazing idea to see what Ben would do with it".
She says that "it's been amazing and wonderful" to be part of "The Twilight" universe. For her, this film changed her world in terms of work that she ended up doing since then. It's been a work she's always dreamt of doing.
Another big deal for Buring was the role in the iconic TV-series "The Witcher" in 2019. She portrayed Tissaia de Vries who was a sorceress and the author of The Poisoned Source. Eventually, she killed herself but before that was a member of the Chapter of the Gift and the Art.
The latest work of MyAnna was in "The Salisbury Poisonings" where she played Dawn Sturgess. It was aired on BBC in 2020. This TV-series is based on a true story. In 2018, a family of Russians was poised in Salisbury, England. Luckily, the family survived but the incident has been around since then.
What about her love life?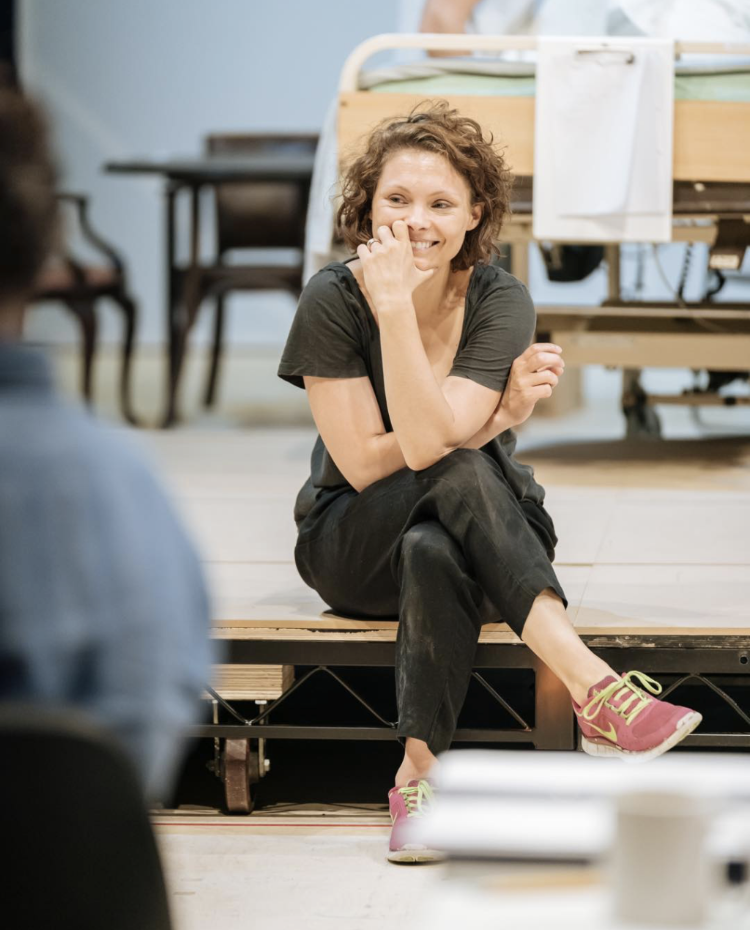 Nothing much is known about her family, parents, boyfriends, and husbands. No one even knows if she has ever dated anyone. She is pretty secretive about her personal and, of course, has every right to be like this.
But, we do know that MyAnna has a baby son whom she gave birth to in 2017. She was already pregnant when she was on set of "In The Dark": "When I filmed I had a baby bump and I got to practise what it looked like to be pregnant. I liked it so much I did it myself!' [Acting] it was nothing like actually being pregnant.".
However, Buring does know and has worked along with a ton of famous handsome actors so far. Among them are Robert Pattinson (of course), Taylor Lautner, Billy Burke, Peter Facinelli, David Tennant, Liev Schreiber, David Thewlis, Henry Cavill, and many others.
There are always rumors going on the set of movies but MyAnna seems not to confirm any of them. "I don't talk about my personal life ever and quite early on I decided that was out of bounds. If I was in my early twenties, I might feel pressure to talk about home life. I have my friends and my family I can talk to about issues in my life, so I don't feel it's something I need to talk to the whole world about".
Where can you find her on social media?
Go to her Instagram page if you want to get updated as much as possible. It is @myannaburing you should look up. She's got 32,2K followers and a verification tick next to her name. Her latest post was made on November 3, 2020.
Another place to look for MyAnna is Twitter. There, she posts a lot about elections, voting, feminism, protests, and many other interesting things. Her nickname is @MyannaBuring and she has 33,7K readers there. The "She/Her" caption means that MyAnna supports the feminist movement.
Facebook seems not to enjoy the company of Buring since the only thing you can find there if you type "MyAnna Buring" is fakes. So, don't even bother going there and searching for her.