Nicole Tuck Is The Woman Behind The Brand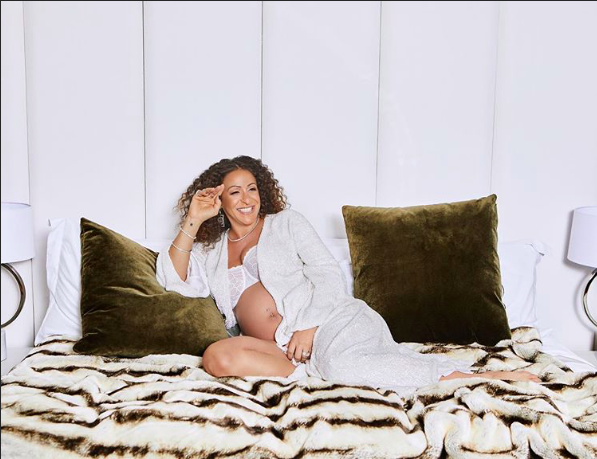 Nicole Tuck was born on 7-12-1975, which makes her a Sagittarius. She is the wife of American producer and songwriter DJ Khaled. Nicole is of mixed origin: her family tree includes Palestinians, Americans, and Africans. Nicole comes from a wealthy family. She spent her childhood in a small American town New Rochelle in New York. Her marriage to DJ Khaled certainly made people talk about her. But how hard is it for a Christian to live with a Muslim husband? Why did her then-boyfriend propose to Nicky Minaj? And how come that her sons have more followers on Instagram than she does? Let's dive in!
How To Use Snapchat To Show Your Baby To The World
Nicole comes from a prosperous family, her parents Pauline and Elwood taught her how to make money when she was a kid. That is why she was so eager to start her own business. But before she did, Nicole got a proper education, a Bachelor's degree in Fine Arts and a Master's in Education. In 2010, she finally started making her first steps in business. She was 35 at that time. Nicole decided to start a clothing company called "ABU Apparel". ABU means "Always Be You", which is pretty symbolic for Nicole. She believes that only by truly diving into your personality and embracing who you are, you can achieve success in life.
The company was a blast and a success at first. Her ambassadors were her boyfriend DJ Khalid, Akon, Ice Hood, and other stars of the music industry. The clothing style was inspired by the hip-hop culture of New York and Miami, and rap stars were directly associated with it. Nevertheless, several years after the start, Nicole had to shut down her company. Once a thriving brand, "ABU Apparel", stopped being a hype and brought huge losses to Nicole. It was hard for her to close the company, but it had to be done. She became her husband's fulltime manager instead. The couple never spoke about her assistance in his career officially, though.
So, what about Snapchat? Well, DJ Khaled is a big fan of this social network. When it was time for Nicole to deliver their baby, Khaled thought that it would be cool to film everything on camera and post it to the Internet. On one hand, the world was interested to see Nicole delivering DJ Khaled's first son. On the other hand, discussion about privacy heated up. It looks like they learned from this experience, as in 2020, when their second child was born, they didn't do any live-streams.
The Hidden Life Of A Muslim-Christian Couple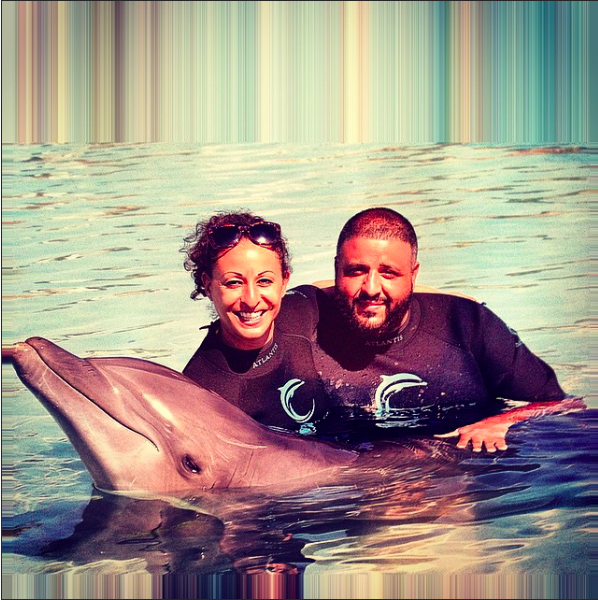 You won't believe what Nicole still has to go through in her marriage. Their love story has many ups and downs, and it all started in the 1990s, long before Khaled became an international celebrity. They started dating almost immediately after they met and never separated since then. He was a radio host back then, whereas she was a student. Khaled has always been a devout Muslim, while Nicole is a Christian, so this naturally put extra pressure on their relationship.
Khaled's principles don't let him give pleasure to his loved one in bed by oral sex. However, when he is on the receiving end it's a different story. It's remarkable how open Khaled is about their sex life, sharing insights like these with their fans. Many celebrities, both men and women, pitied Nicole and tweeted about it. Even Dwayne Johnson was confused by such rules. The public was even more outraged when Khaled revealed that his wife ought to perform everything he orders. She calls him "the king", and he addresses her "his queen", yet the rules are still different for women and men. That's why only the latter gets everything they wish, in their relationship. These sexist remarks can't go together with the fact that they had sex before marriage (which is forbidden for both Muslims and Christians) and got married only after Nicole had given birth to their first son. It's a strange saga indeed.
This Is Why Khaled Proposed To Nicki Minaj
This story is our favourite when it comes to this dynamic duo. 2013 wasn't a lucky year both for Khaled and Nicole since people started creating so many rumours about them.
In 2013, DJ Khaled proposed to Nicky Minaj on MTV. He was sitting with this huge $500,000 diamond engagement ring in his hands and said that he wanted to propose to her last year. The world was shocked, and so was Nicky. She didn't expect Khaled to pop the question. Yet later she revealed that it was a joke, and Khaled had always been like a brother to her. Apparently, it was done for hype since Khaled was about to release the new album. Well played? Nicole has never talked about it in public. In fact, she likes to keep a low profile and stay behind the curtain, and this instance is no different.
How The Loss Of Her Brother Changed Nicole's Life
In February 2018, her 25-year-old brother, Jonathan Tuck, was shot in the head in his apartment in the Bronx. He tried to buy marijuana from Richard Jimenez and his gang. In New York, marijuana is not legalised like in states like Alaska, California, Washington, Michigan and others. Thus, a illegal drug-dealing business is still surviving and thriving. Apparently, young Jonathan wanted to have some fun, but something went wrong. Terribly wrong.
Richard Jimenez and Jonathan Tuck had an argument that led to a fatal tragedy. The criminal was taken to custody and sentenced to 20 years of prison, which is 5 years less than an average sentence for murder.
It was hard times for the Tucks. Nicole was 8 months pregnant when the sentence was pronounced. Her parents couldn't go to the court due to their age and inability to bear the meeting with their son's murderer. Before the trial, Nicole had written a letter to a federal judge saying: "A life for a life. We do not agree with any leniency in sentencing". Thereby she admitted that she wanted Jimenez dead. Richard Jimenez didn't even reach the age of 25 before he went to jail. He publicly apologised for everything and said: "I would do anything, anything to bring him back, the guilt and pain is eating me alive. Sorry to everybody, I'm sorry". A incredibly sad story for everyone involved.
What Social Networks Does Nicole Use?
Nicole has some social networks that are pretty interesting to follow or at least to check. First off, it's her Instagram account @therealnictuc. She isn't verified, but her profile still has well over 35k followers. Further, along with her husband, she manages Instagram accounts for their sons. The oldest one is Asahd Tuck Khaled, his Instagram is @asahdkhaled. Unlike his mom, he is verified and has millions of followers! His younger brother is Aalam Tuck Khaled; he has 11 posts on @aalamkhaled.