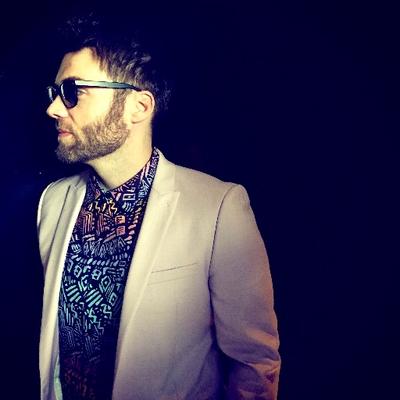 Seth Gabel has made tabloid headlines for years, and it's rarely for a bad reason. With a squeaky clean image and a face to match that image, it is not surprising that the 39-year-old star has amassed a lot of acclaim over the years!
Seth Gabel, the Backstory
Seth Gabel, a native of Florida, California, was set up for acting glitz and glamour from the get-go. Being related to the great Martin Gabel meant his entrance into the movie industry was not that much of a task.
Seth Gabel was born in the movie capital, Hollywood, and if his career is anything to go by, we can easily confirm that he has done justice to being born in one of the biggest cities when it comes to the movie industry. Seth Gabel was born in 1981, on October the  3rd.
Seth, the Educated Superstar
Seth Gabel had his eyes on acting from an early age. Coming from a family that had a lot of actors, it is no surprise why he chose that career path. Seth attended the University School of Nova Southeastern University in Florida. After graduating, he went further to study acting at the New York Unversity's Tisch School of the Arts. Regardless of his association and relationship to Martin Gabel, he still pursued education, and that is one of the reasons why he stands out as one of the best actors on the movie scene.
His education propelled him to become one of the best actors around. If you are familiar with the New York University, you know that getting into Tisch School of the Arts is no light work. You need to be talented to get a place there, and if you saw Seth in his Law and Order cameos, you can easily agree with us that he did deserve admission into the University. He did get the degree, and that might be one of the reasons why we are constantly seeing him on the screens.
Seth's Claim to Fame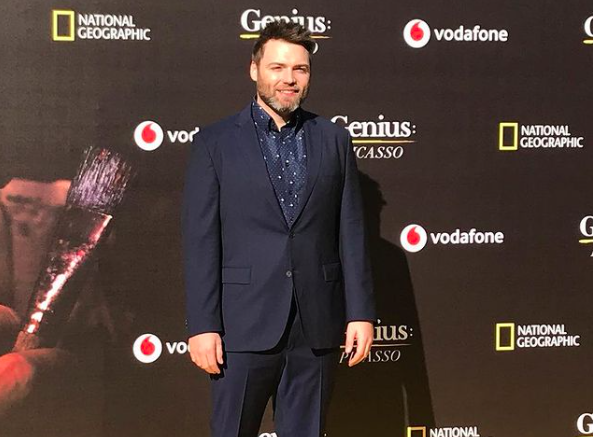 Seth's claim to fame can easily be traced to acting. If there is an actor that puts in a lot of work in his craft, it is Seth. If you traced where he came from, you can see how his stock in the acting industry has continued to grow. He started his acting career in 2000 with a role in the 2000 romantic flick Tadpole. The acting was perfect, and he got bigger roles in the coming years.
After the appearance in Tadpole, he went on to appear in the drama series, 100 center street. Then one of his biggest cameo roles came when he appeared in an episode of the blockbuster series, Sex and the City. Seth Gabel's appearance in Sex and the City catapulted him to fame, and, like any star, he made sure that the appearances that followed after the cameo appearance were nothing but solid. It is one of the reasons why he started getting roles in a bigger production.
The Da Vinci Code could easily rank as one of the biggest movies Seth has starred in. His performance in Da Vinci Code got him international acclaim, and it easily landed him the role of Jeremy Darling in the popular series Dirty Sexy Money. The role lasted between 2007 and 2009. When he parted ways with the show, he went on to play a starring role in the series, Fringe. He was part of the cast for three years. His last major TV role was in 2017 in the series Genius Einstein.
Seth and the Money
With all the major movies Seth has starred in, it is clear that he has made a lot of money. Most sources estimate his net worth to be around $ 2 million, and at 39, that is an awful lot of bucks.
Seth Gabel's Family & Relationship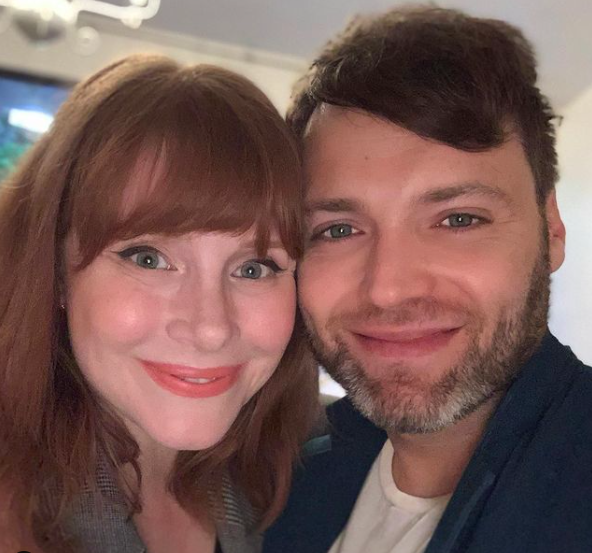 In 2006, Seth married his sweetheart Bryce Dallas who he had dated for five years. Their dating period was kept under the wraps a lot, and the only available thing was speculation.  Bryce Dallas is the daughter of Chery Howard and Ron Howard. Seth has always been attracted to those stars, and with Bryce, we can confirm that he picked a really hot other half. Bryce Dallas has always been a little camera shy, constantly dodging the paparazzi just like Seth doe. That also made them a perfect match. After getting married in 2006, Seth and Bryce went on to have two kids: a boy and a girl. Named Theodore Norman Howard-Gabel and Beatrice Jean-Howard Gabel, Seth's two kids are bundles of literal joy.
Most of Seth's relations are powerhouses in the acting industry. Josh Gad is his best friend, and we hope and pray that we see them in movies together as soon as possible. Seth is also related to the megastar Arlene Francis. If you have ever heard of Peter Gabel, you would be glad to know that he is also related to Seth.
Seth's wife Bryce has also had some on-screen time. She starred in the smash-hit series Black Mirror, and she nailed the role so well that we can only hope that we get to see her on the screen more often.
Present Day Seth
Seth has been keeping quite a low profile in recent months. He has been quite under the radar, and this has also been the same in terms of acting. His role in Genius Einstein in 2017 was probably the last major TV role we saw him in. Rumors have been swelling up that he might have a huge movie coming out late next year, but details are still very sketchy, and all we can do is speculate and hope that it is true. His family has also been keeping a low profile, but Bryce made an appearance with her father recently at the Oscars. The Gabels seem to be enjoying their lives in their private Hollywood residence.
Social Media Presence
Seth Gabel is quite active on Instagram; he has quite a community with over 26,000 followers on the platform. The 1,80 meter-tall star is constantly posting pictures of him and his family; following him can be quite therapeutic. It's all good vibes on his page. His handle is @stealthgabel, be sure to follow him!
Seth is also quite active on Twitter, and you can follow his account @sethgabel to hear his opinions on some topical issues that he is constantly commenting on.