Plastic surgery or cosmetic procedures are nothing to be ashamed of anymore these days. Apparently it is something to help you keeping up with our beauty standards of today. We are not the biggest fans of messing with our bodies like that, but we have to admit, some celebrities really seem to know what they are doing. The nose job is one of the most popular operations. An innocent procedure with immediate and visible effect. The following celebrities went under the knife, with overall great results.
25. Ashlee Simpson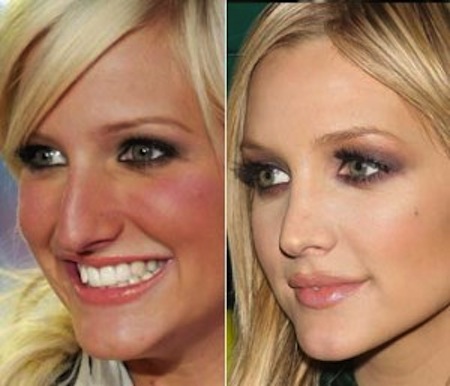 Ashlee got her first major fame on her sister's MTV reality show 'Newlyweds: Nick and Jessica'. She looked very teeny back then, but we're looking at a beautiful woman now.
Learn more about Ashlee Simpson!